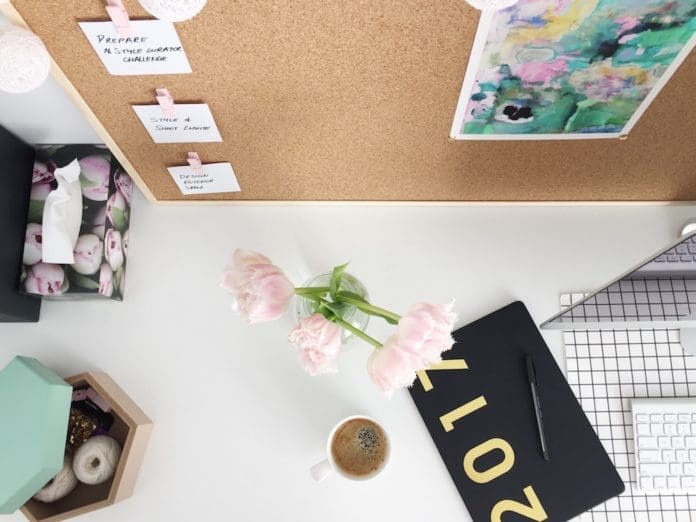 Call them New Year's resolutions or just goals but I've been thinking about the year ahead and what I want to achieve.
They say it helps to tell people your goals… it makes them more real and holds you accountable… so while part of me wants to just write these in a journal at home where no one will see them, I'm instead sharing them with all of you eeeek!
From career to relationships, finances and health, I like to start the year with clear intentions of what I want to achieve.
Except last year. This time last year, I was the size of a house ready to have baby Patrick and then I blinked and it was 2017… so I kind of missed the whole goal setting thing.
While I don't have any complaints about last year — and amazing things still happened like we launched our interior styling service, won Best Australian Interior blog, collaborated with incredible brands and so much more — it constantly felt like I was winging it.
I'd like to find a bit more balance in my life and I also have big dreams (for me, anyway) that I want to accomplish so without further ado, here are my goals for 2017:
1. More quality family time
With both hubby and I running our own businesses, it seems at times we're like passing ships in the night.
Juggling a young bub and work and family time has been a challenge but this year I want to make more time for the 3 of us to be together. Bring on weekends away, beach trips and long family walks.
2. Finish our home
I know I should be patient and accept that building a house takes time but the unfinished parts of our home (picture dirt patch for a front yard) seriously bother me. I think it's the Libran in me.
It's been 18 months since we moved in and while we've been making strides to finish and style our home, there's still a lot to be done. Here is my list of to dos that WILL get done this year:
Front of house:
– finish front fencing
– grass and pave front of house
– mulch and plant garden beds
– treat myself to a PROPER DRIVEWAY!
– create more of an entry area around the front door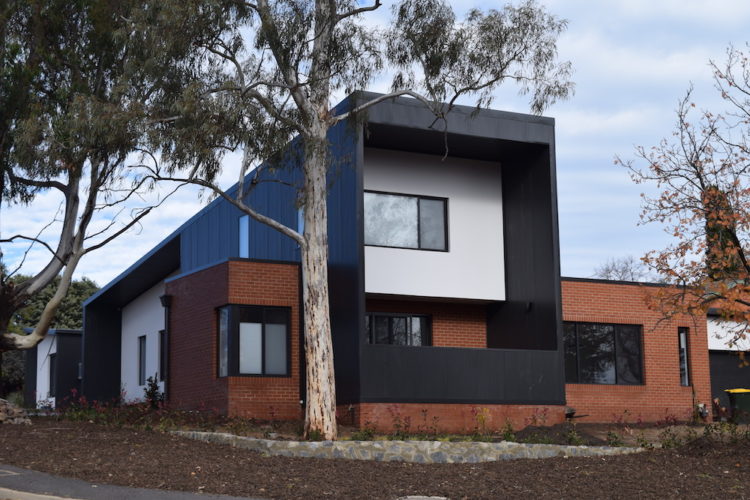 Backyard:
– create outdoor dining area
– build outdoor kitchen
– create outdoor bar area
– create path along side of house
– fix up planting
Alfresco area:
– create outdoor living room
– string up lighting and bring a festive feel
– hanging planters or lanterns
– hanging chair or other relaxed seating
Nursery:
– move Patrick's nursery to a larger room downstairs
– create a feature wall (perhaps wallpaper?)
– find a way to display and organise toys and treasured pieces
I'm quite happy with the other rooms in our home and just need to make the odd buy here or there, like a floor lamp in our living room. Oh and I also just bought more blinds which will be going up in the dining/kitchen and downstairs bedrooms soon.
3. Launch an online shop
I know I've been talking about this one for a while but it is coming, I promise!
By the end of the month, get ready to start shopping right here. YAY!
4. Get back into regular yoga
I've been doing yoga off and on for about 15 years and always feel better when I do it consistently.
I recently started classes again and am already feeling my core strength and posture improve (it went down the toilet after having a baby) so my goal is to stick to at least one class a week.
5. Launch my own homewares line
This is the scariest goal on the list. Where do I even start?!
But since I was a little girl I've wanted to design and create my own homewares line so it's about time I got on with it! Stay tuned for this in late 2017.
Have you made goals for 2017? I'd love you to share them with me!