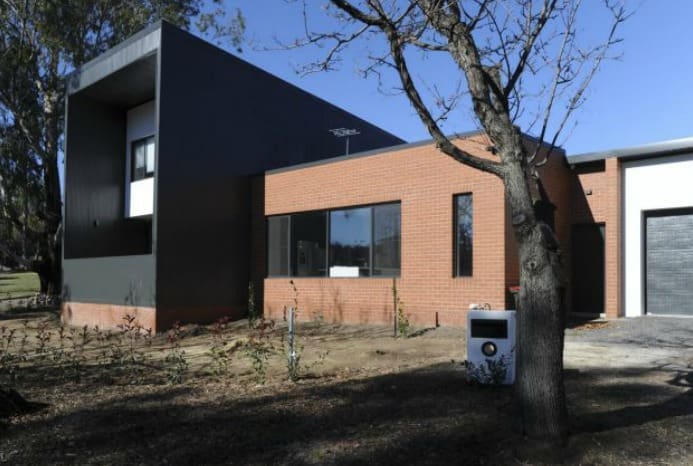 I haven't shared any photos of the exterior of my home on the blog yet (mainly because there is still A LOT of landscaping to be done) but the local newspaper came by to do a photoshoot so I thought I'd share some of their photos with you.
The exterior of our home is a bold mix of black metal cladding, red bricks and white render — it doesn't appeal to everyone but we love it!
Our architect Rob Henry originally specified timber cladding where we've used red brick but we wanted the home to be as low maintenance as possible and knew timber would require ongoing upkeep. We selected red brick not only for its low maintenance but also because it connects our house with the more traditional brick homes in our neighbourhood.
Our landscaping efforts have progressed slightly since this photo was taken and I'll share a progress post about that soon.
The kitchen and dining space is flooded with natural light and really is the heart of our home. Generally, you'll find baby Patrick in his baby bouncer on the kitchen bench (buckled in of course) as we cook. I shared lots of photos of our kitchen here.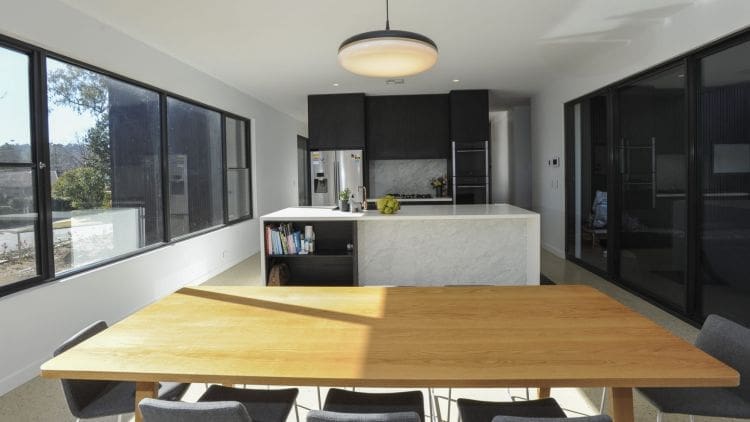 This is our downstairs bathroom which I'll reveal on the blog soon. I was just waiting to put up a mirror before sharing it on the blog but I recently found the perfect mirror from Curious Grace.
In the meantime, you can see a little more of the space in this bathroom styling post if you like.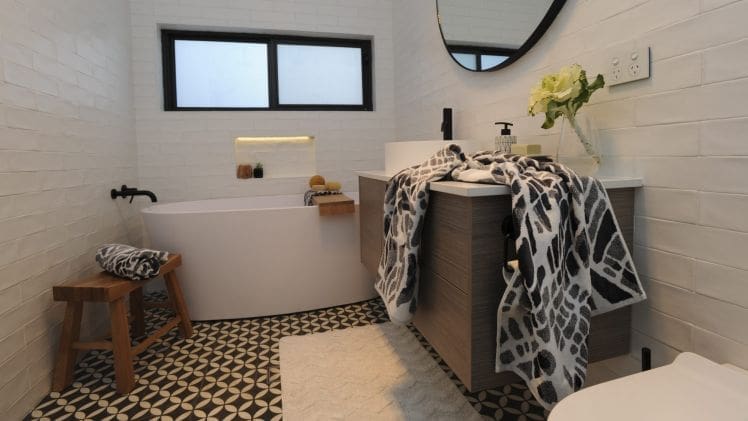 And here's my little family (only our dog isn't in this picture… he's a giant loveable Rottweiler but he gets a little overexcited when he meets new people so I thought I'd spare the photographer 🙂 ).
You can read more about our home in this article on the Domain website.