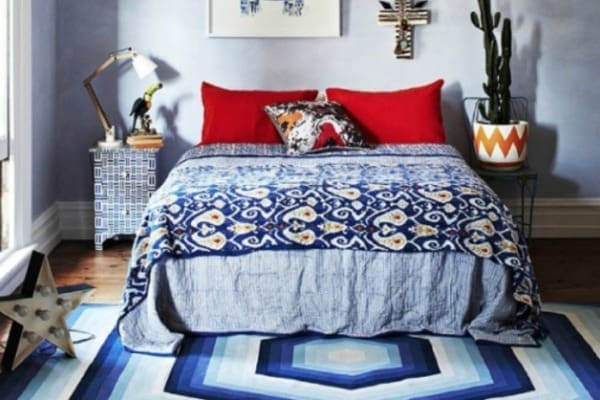 If you've ever tried to shop for a new rug, you'll appreciate this post!
Introducing fenton&fenton rugs. Nothing more needs to be said.
But in case you have any doubts whether you'll find the rug in their fabulous collection online, you can also build your own rug by selecting the patter, colours and size.
They've already done the hard work creating a rug builder that won't let you take a step wrong. With patterns ranging from chev, diamond, feather and flag, to kaleidoscope, star, maze and monstadt, and colours including deep pink, dusty blue and sunset orange, you'll be sure to end up with a custom rug that's perfect for your individual space.
Here are some of our fav fenton&fenton rugs from their online store. WARNING: cute pig alert!

Images: Mr Fentons Rugs • Stylingh: Green House Interiors • Photography: Armelle Habib
You can view the entire fenton&fenton rugs collection online or check out mr. fenton's rugs flip book.
The concept of fenton&fenton was born when Lucy Fenton was on a backpacking odyssey around Europe and India — it brings together her love of travel with her passion for unusual furnishings and artefacts.
If you're looking for a unique shopping experience, fenton&fenton is worth a visit. She has built up a collection of homewares and lifestyle products that reflect her bold and adventurous spirit, including artwork, bedding, furniture and lighting.
We could stalk her shop all day!