There's an amazing collaboration going on right now between two Australian online marketplaces that have a shared emphasis on supporting Australian creatives and it's producing some truly unique pieces, all in the name of charity.
Handkrafted (your go-to place for furniture and bespoke goods) and bluethumb (Australia's biggest authentic artist marketplace) have come together on 'Created with Care' — a project partnering makers and artists to create one-off pieces that will be auctioned with 100% of proceeds going to their selected charity.
When we heard some of our favourite makers like Christopher Blank and Cameron Hird were involved, we were keen to find out more so we caught up with the duo behind the project.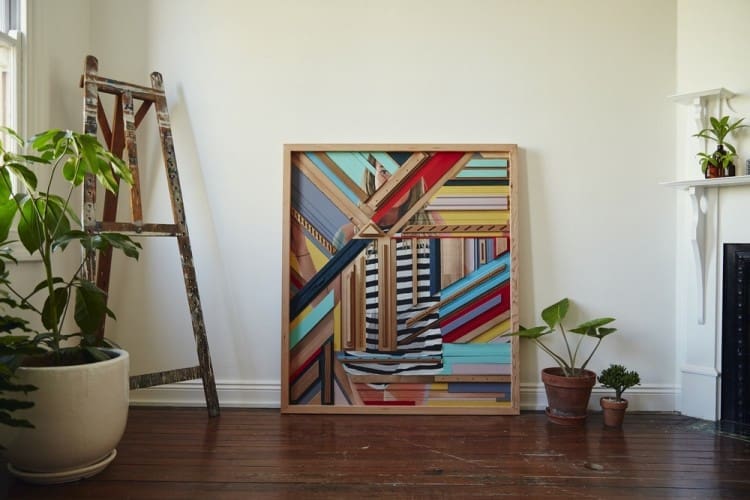 Fred Kimel (Handkrafted founder) and Edward Hartley (bluethumb co-founder) both believe that partnership allows for the greatest impact, and we can do more together than we can alone.
The project fuses our love for exposing incredible Australian artistry and giving back to those in our communities who could use a hand.
Fred and Edward knew the project would be a hit but even they are stunned by the incredible pieces being created, and the immense thoughtfulness of the makers and artists in selecting a charity.
"I am staggered at the outcome," says Edward. "Every day I look at incredible art, yet these pieces are beyond my greatest expectations. They have set the bar for future artists and crafters. What's beautiful to see is their own art and trade has transferred so well across mediums and captured the essence of their style."
Bombora Furniture Co.'s Luke Collins, and contemporary artist partner, Tanya Keenan nominated Spirit Foundation, a charity trust which has been supporting the Wye River and Separation Creek communities that were devastated by recent bushfires.
The collaborative piece (pictured above) is aptly named 'Wye River Buffet' and is a beautiful story of a hyper-local connection — two Victorian talents working together on a piece to support a charity that hits close to home — that's the reason the initiative came to fruition in the first place.
Other charities being supported include the Victorian Foundation for the Survivors of Torture, Save-a-Dog, StreetWork and Braveheart.
Many of the collaborations have been made possible by the generous donation of timber by Britton Timbers. "Their sponsorship of the timber for this initiative reflects their commitment to supporting local furniture makers and their communities," says Fred.
Find out more about all the pieces and make your bid on the Handkrafted x bluethumb Charity Auction site. But hurry, auction closes 5pm Friday 10th June! You can also follow the collaborations on Instagram via #CreatedWithCare16