Don't ask me how it's March already! This year has flown by and February in particular was a complete blur with a jam-packed schedule including interstate workshops, more photoshoots than I can recall, video shoots and most excitingly the Tile Republic showroom launch!
My husband Bruno and his sister Sonia are the founders of Tile Republic (pictured below). While this business is relatively new, they've worked like crazy for over five years (literally starting from a tin shed) to turn what began as a supplier of commercial products (think tile glue and grout etc) into a full-service tile and bathware store in Fyshwick, Canberra. And we decided to celebrate this big milestone with a launch party!
Here are some highlights from the night…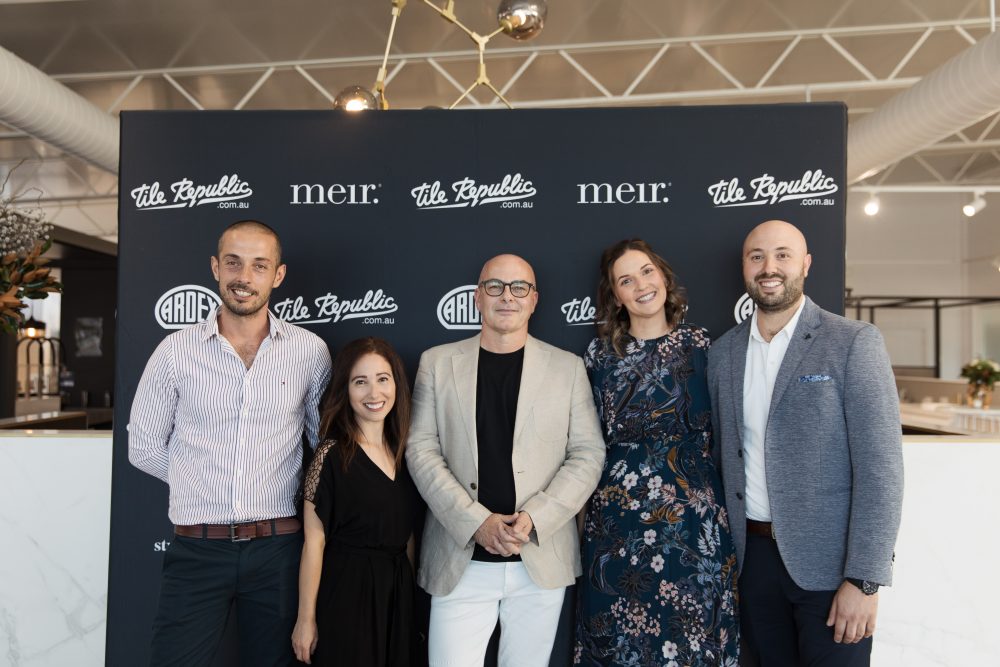 On the night, special guest Neale Whitaker gave an engaging Q&A where he shared his insights on everything from the future trends in bathrooms to overcoming design challenges, as well as sharing his personal design choices in his newly purchased home.
The event was a fun way to introduce the Tile Republic showroom to Canberra's design community. The aim for the showroom is for designers, architects and renovators to use the space as an extension of their office – somewhere they can take their clients to make selections – and for the public to be able to shop for tiles and bathware in an uncluttered space that helps take the overwhelm out of the process.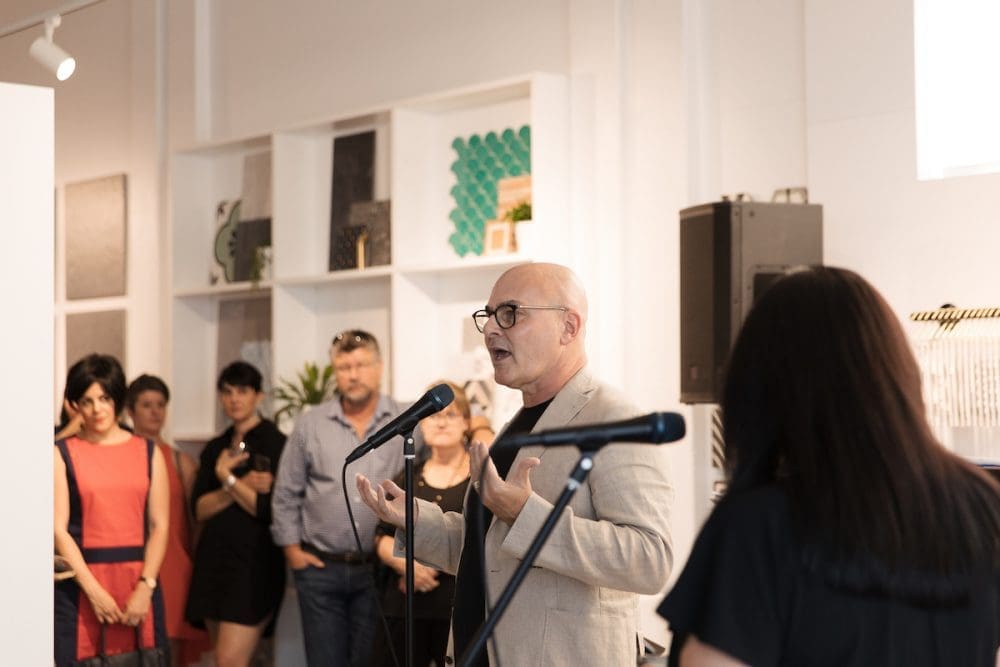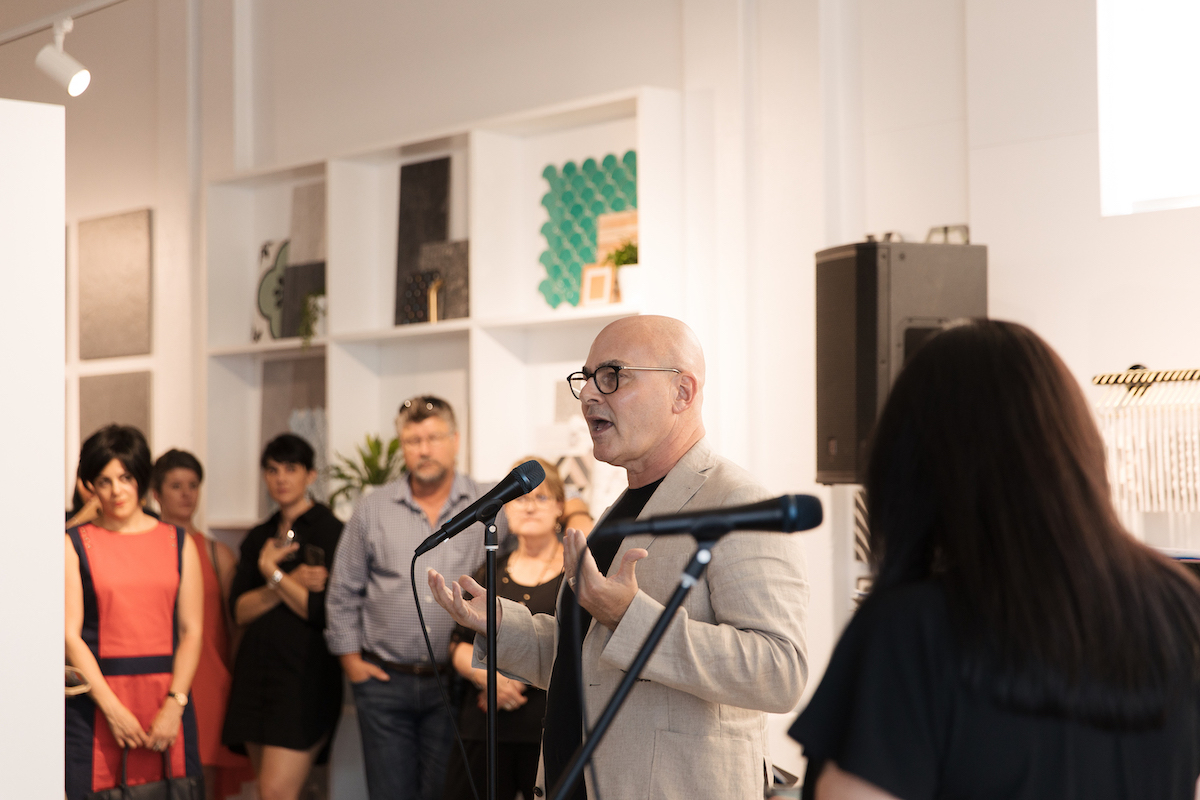 I'm excited to be working more closely with Tile Republic this year in an Ambassador role where I'll be bringing you loads more design inspiration, room tours and expert advice. You may have already noticed more bathroom and tile articles in the past few months – I can see from analytics that these have been hugely popular so I hope you'll enjoy what we've got coming up!
I've also almost completed my studio which is located at Tile Republic. Being at the same premises means I can see all the latest products as they land, can offer more one-on-one consultations, and we're also creating a mini film studio so we can share regular bite-sized videos with you.
If you have any bathroom or tile questions or challenges, please let me know by commenting below or sending an email to hello@stylecurator.com.au Many of our most popular articles are in response to a question that's been sent in 🙂
You can connect with Tile Republic on Instagram or check out their website here. If you're based in Canberra, visit their showroom at 121 Newcastle Street, Fyshwick.
Photography by Thorson Photography