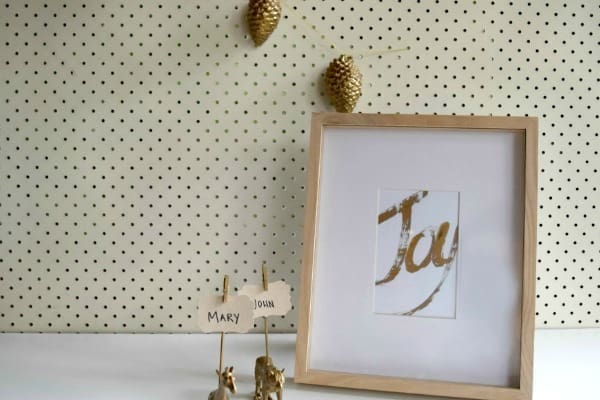 OK, if you're reading this you're most likely in the hunt for some extremely last minute Christmas decorating ideas!
Well we hear you and we've come up with three quick and easy tricks that will see you add a festive touch to your home in 3 minutes!
Christmas is a busy time of year and with many of us working right up to Christmas day, it can be hard to find the time to add a festive touch to your home!
You don't have to go crazy filling your home with baubles and tinsel — a few tasteful additions to your home can have real impact.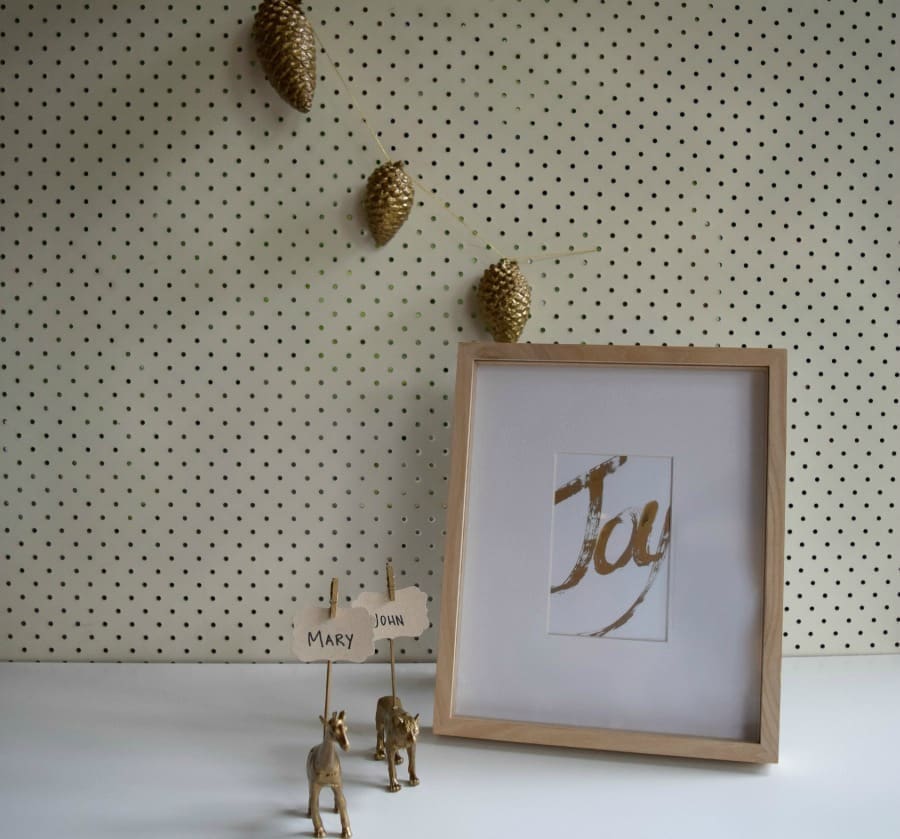 1. Instant wall art
Whip out your paint brush and gold paint (we use Haymes Gold Dabs) and scrawl out some festive words to create instant wall art.
'Joy', 'Merry' and 'Peace' are just some of the words you could write. Frame your art and place it on your mantle or buffet to add a tasteful amount of festive spirit to the room.
You'll be surprised just how eye-catching the gold paint is!
2. Wild name places
Give the Christmas table a bit of fun and festivity with our wild place card holders. Simply buy a few plastic animal figurines (we went with an African theme), paint them gold, and insert a skewer with wooden peg in the back to hold name cards.
We drilled a small hole in the back and used our glue gun to keep the skewer and peg in place.
3. Gold pinecone garland
Gather some pinecones and screw a small hook into the base of each. Paint them gold and thread ribbon through each of the hooks.
Hang your garland above the fireplace or your front door for nature-meets-bling decor.
(Admittedly this one will take a smidge longer than 3 minutes but is still one of the quickest DIYs at Christmas time.)
There you have three super quick and easy tricks to create your own Christmas décor at home! Which one is your favourite?