The holidays are well and truly over for us all so after a couple of cruisy challenges, it's time to kick things up a gear.
This month, we're challenging YOU to style your laundry (laundry cupboards also most welcome!)!
March challenge: style your laundry
For many of us, the laundry is a space in the home we spend more time than we'd like BUT it doesn't have to be so depressing… with a little effort, you can make your laundry feel more inviting and turn it into a space you don't dread to be in.
This month we want you to create a small vignette or go all out and do an entire laundry makeover to create the best version of your laundry you can.
Up until recently, my laundry was a dumping ground of 'stuff' — it felt chaotic and just ugly. But after a quick declutter and some fresh styling, I'm now pretty please with how this space is looking and can't wait to celebrate a whole month of laundry styling with all of you!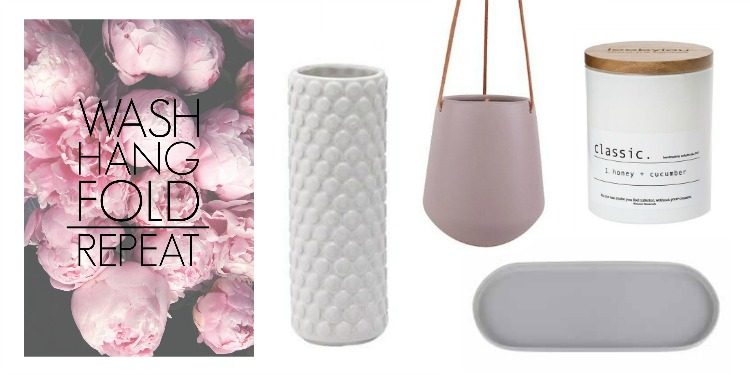 The prize
To celebrate the launch of the Style Curator Store, we're supporting this challenge ourselves!
In the spirit of creating a more stylish laundry, the prize pack includes some delightful pieces to spruce up your laundry as well as other gorgeous decor.
– 1 x A3 'Wash, hang, fold, repeat' Peony art print
– 1 x grey oval platter (ideal to use as a tray for storing your soaps and other decorative pieces)
– 1 x classic candle of your choice
– 1 x white ceramic bubble vase
– 1 x large blush hanging planter
The laundry doesn't have to just be a room you dash in and out of to chuck a load of washing on — join this month's challenge and create a more beautiful laundry.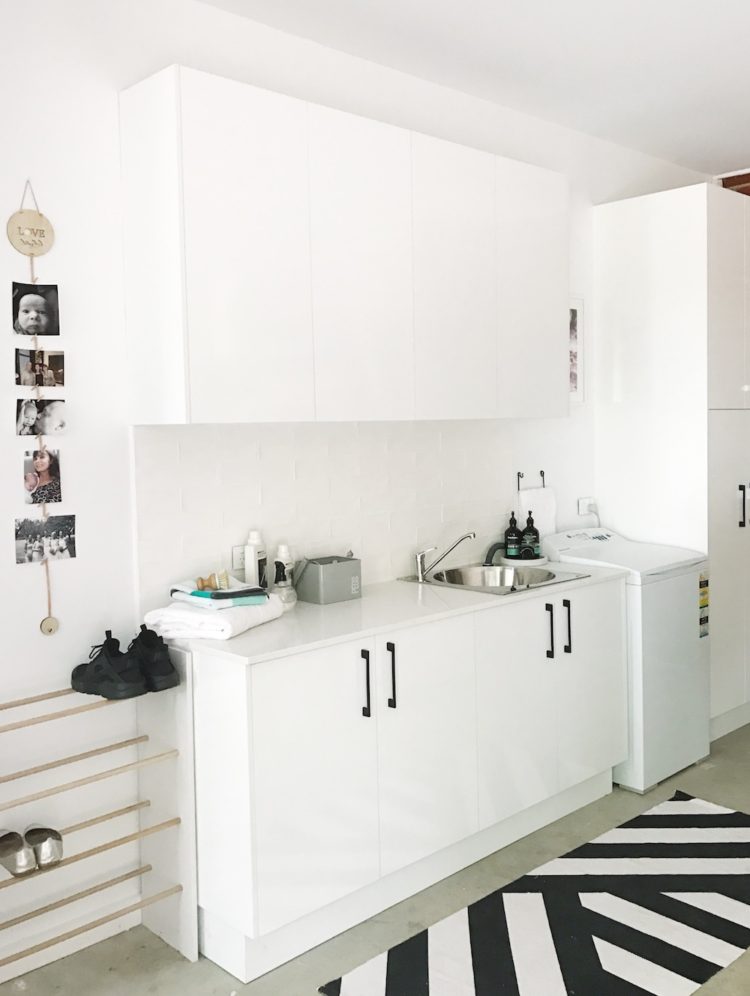 How to join in:
No matter what state your laundry is in or how dated you might think it looks, we would LOVE you to join in. Remember, these challenges are all about making the most of what we've got, doing small improvements around the home while also having fun and joining in with a community of interior-loving enthusiasts!
1. Style your laundry. You can check out our tips to style your laundry and loads of laundry styling inspiration here.
2. Take a photo of your space. On your phone will do just fine, it's not a photography competition ?
3. Upload your photo to social media. Be sure to include the #stylecuratorchallenge hashtag and tag us (@stylecuratorau) as well as our new account for the shop (@stylecuratorstore)! We will be checking Facebook, Instagram, Twitter and even Google+.
4. Show some love. Check out the photos other people have uploaded of their home by following the #stylecuratorchallenge hashtag. Like, comment and encourage each other along.
5. Tell your friends about the challenge. The more people who play along, the more fun this is going to be! You can 'share' this page to any social media site or email it to a friend.
We can't wait to see your laundry styling!! Don't wait, join in today!