The days are getting longer, the weather is warming up and we can actually smell spring in the air!
It's time to pack away those winter woolies, swap chunky blankets for lighter throws and update your bedroom linen. This month's #stylecuratorchallenge is all about spring bedroom styling.
To take your bedroom from warm and cosy winter to light and bright spring, we've teamed up with the gorgeous people from The Cover Collective for this month's luxe prize. The winner of the September #stylecuratorchallenge will take home a Charcoal Quilt Cover in your choice of Queen or King size to help completely transform your bedroom this season.
Can you tell we're excited?!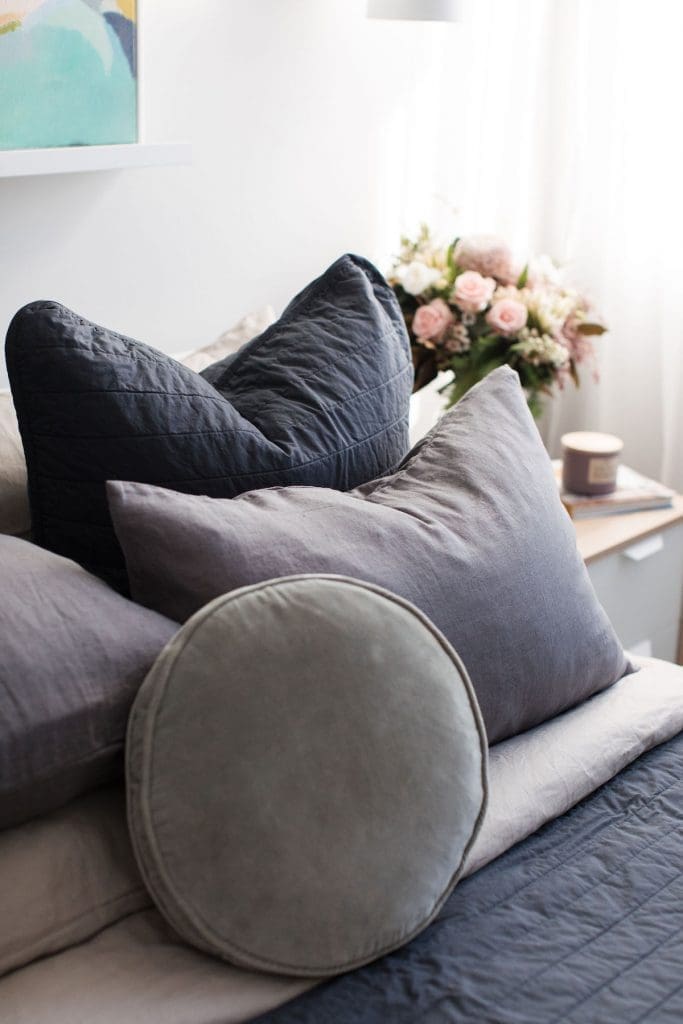 How to join in
1. Style your bedroom for spring. Move over winter, it's time for spring to shine! This might be updating your bed linen, changing your cushions, or styling your bedside with those cooler tones, we can't WAIT to see what spring bedroom styling you create this month!
2. Share a photo of how you've styled your bedroom. Be sure to include in the photo caption the #stylecuratorchallenge hashtag, our handle @stylecuratorau and our wonderful prize sponsor @the_covercollective. It's also a good idea to tag us on the pic too, so we'll definitely get to see it. We will be checking Facebook, Instagram and Twitter but can only see photos shared on public accounts. If your account is private, you can still join the challenge by sending us your photo via email or DM.
3. Follow The Cover Collective and Style Curator. Be sure to follow @the_covercollective and us at @stylecuratorau for challenge updates and to see if you get featured.
4. Spread the love. Follow the #stylecuratorchallenge hashtag to check out the photos other people have uploaded of their home. Like, comment and encourage others to join in – who doesn't love a bit of love?! You can also share this page on social media or email it to a friend to encourage them to join in too.
Did you know most #stylecuratorchallenge winners have generally uploaded multiple images throughout the month? It makes sense, the more times you enter, the better your chances so feel free to share photos of different spaces or photograph the space from different angles!
The prize
It wouldn't be a #stylecuratorchallenge without a fabulous prize on offer! Our friends from The Cover Collective have generously supplied this month's prize of a Charcoal Quilt Cover in Queen (RRP $235) or King (RRP $270).
Made from 100% pure linen and woven from French flax, they bring simple luxury to the bedroom and are 30% stronger than cotton-based products.
Linen directly repels bacteria and has amazing benefits for your complexion (winning!). Its hypoallergenic qualities make it breathable and absorbent, keeping you warm in winter and cool in summer. Plus it's absolutely stunning!
Yep, it. Is. Ah-MAZING!
Terms: image must be uploaded to social media between 1 – 30 September 2019, including the #stylecuratorchallenge hashtag and tagging both Style Curator (@stylecuratorau) and The Cover Collective (@the_covercollective). You must also be following both accounts. Only Australian residents are eligible to win the prize but everyone is welcome to join in the challenge. We will select the winner by 7 October and announce it on the blog
New to #stylecuratorchallenge?
WELCOME! We love growing our tribe of styling enthusiasts and can't wait to see your pics!
There's no need to feel shy or intimidated — so don't hold back! We're a fun and supportive community and you'll find your photos will get lots of love from others who join in.
Our challenges aren't about being the best — it's about making small improvements around our home each month (so we really can achieve the stylish homes we dream about), giving it a go and having fun! It's also a way to meet other interior-loving enthusiasts and connect with them online. Plus it's a great excuse to re-style your bedroom and pretty it up 😉
So what are you waiting for?! Don't miss your chance to win this amazing bedding prize!