This month's challenge looks a little different, but we're SO incredibly excited about it! We'd love you to join in the Style Sourcebook + Oz Design Furniture mood board challenge — with me as 1 of the 4 judges!
This mood board challenge celebrates the release of Oz Design Furniture's new colour palettes from their Wander into Winter 21 collection. And together with Style Sourcebook and Oz Design Furniture, we're teaming up to give away 4 x $500 Oz Design Furniture gift vouchers. Yes there are 4 prizes up for grabs!!
We've got all the steps on how to join in below but essentially all you have to do is create a mood board using Style Sourcebook in one of the 4 colour palette options inspired by Oz Design Furniture's Winter collection. In case you haven't yet discovered how fab Style Sourcebook is, check out this video I made which shows just how simple it is!
Here's my sage green dining room mood board…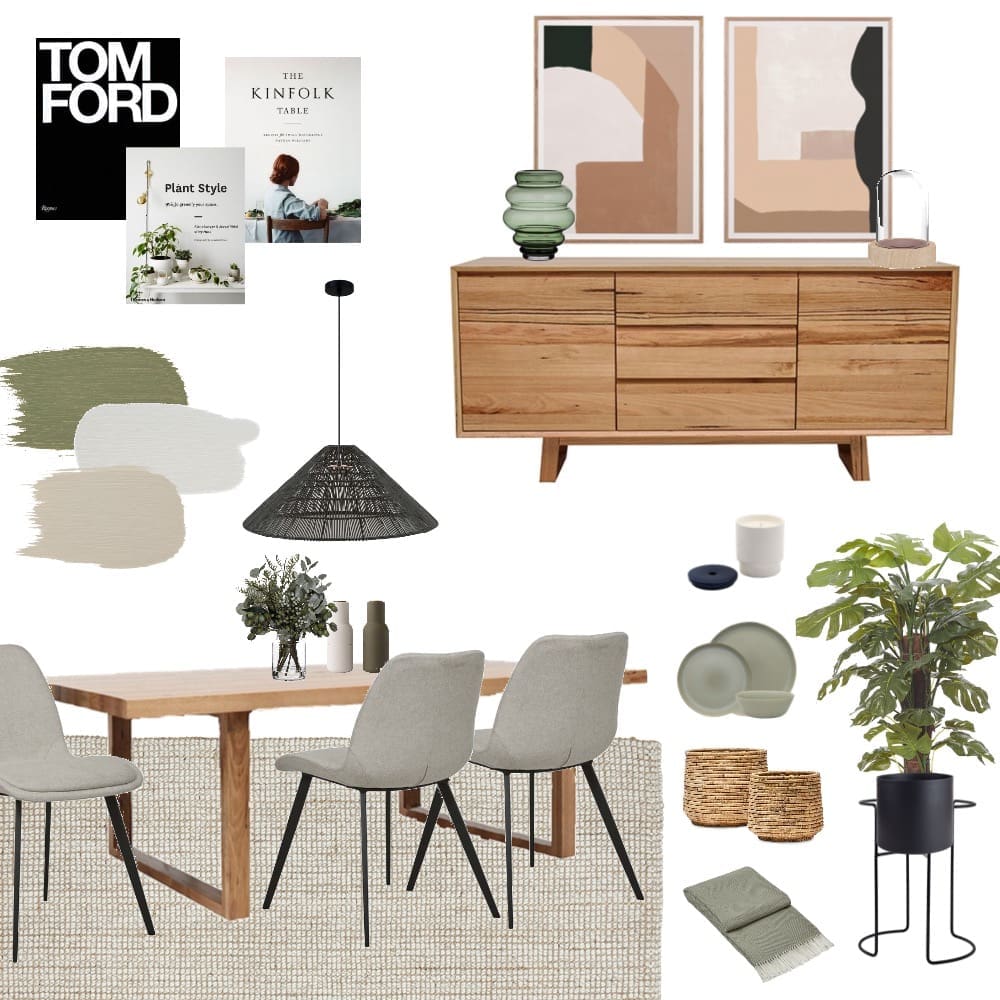 How to join in
1. Create your mood board in 1 of the featured colour palettes (see below) using the Style Sourcebook mood board tool. Your mood board must include at least 3 Oz Design Furniture products.
The 4 colour palettes we're focussing on are:
Shade of grey — judged by Dot + Pop
Shades of beige — judged by Zephyr + Stone
Peach and pink — judged by Meg Caris Interiors
Sage green — judged by me, Gina, here at Style Curator.
The best news is, you can enter more than once! Just create a mood board in any of the colour palettes, with a winner chosen by each of the amazing judges.
2. Follow Style Sourcebook, Oz Design Furniture, plus each of the 4 judges on Instagram (Dot + Pop, Zephyr + Stone, Meg Caris Interiors and of course Style Curator).
Be sure to include the hashtags #wanderintowinter21 #stylesourcebook so we can see your beautiful mood entries. We'll be sharing some of our fave sage green entries throughout the competition so keep an eye out to see if you get featured!
The prize
There are 4 x $500 Oz Design Furniture gift vouchers up for grabs! One for each of the judges to giveaway. How amazing is that?! Prize is not transferable or exchangeable, and cannot be taken as cash.
Things you need to know
Entries open Monday 3 May 2021 at 11am AEST and close Monday 31 May at 10:59am AEST. Competition is open to participants in Australia only. Winners will be judged on creative merit and will be announced on Monday 7 June 2021 at 11am AEST on Instagram stories.

Good luck! We can't wait to see your mood boards!