Style watch is back and here's what's giving us heart eyes this week!
1. Elsie + Hugo limited edition photographic prints
Always on the lookout for new artwork, we just adore these new limited edition photographic prints by Sarah Elshaug, Interior Stylist and Founder of Maitland Street Interiors.
Featuring Elsie and Hugo, two of the family cows who are born and raised on the farm 'Vista' at Balnarring on Victoria's Mornington Peninsula, there's a wide range of prints in the range (in colour or black and white) but little Levi below is our fave!
Shop the Elsie + Hugo print range exclusively at The Interiors Assembly here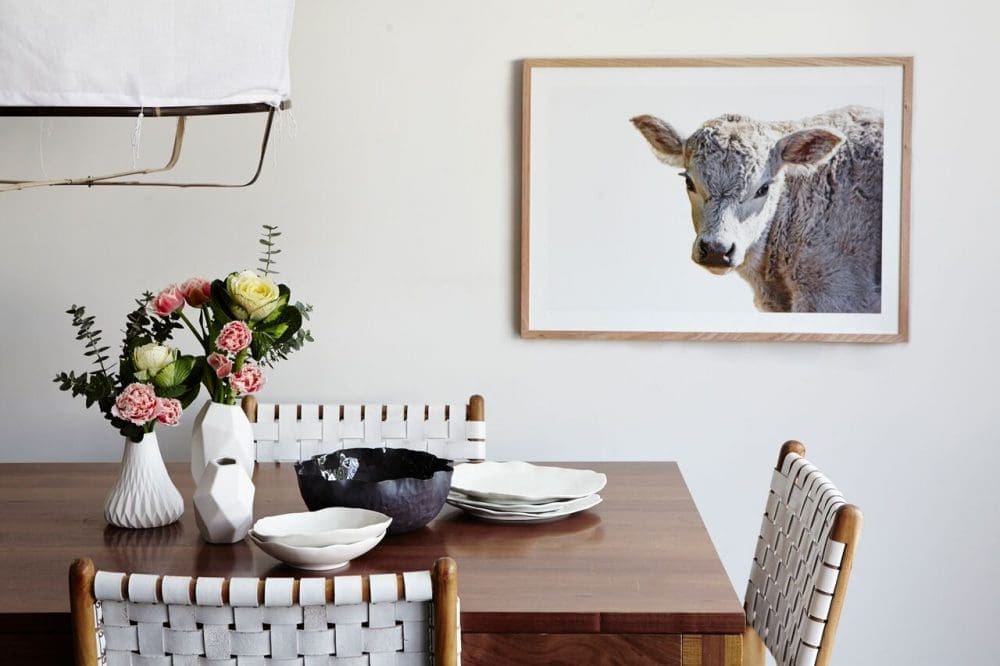 2. Zeki concrete furniture range
Urban, industrial and architectural, the Zeki range is a cool new concrete furniture collection to land at Curious Grace. Made from a special, light concrete mix, this range is as versatile as it is fun.
Our favourite in the range is the Zeki concrete cube which makes a great bedside table or side table, or can be stacked to create a contemporary storage and display space. Also in the Zeki family is a range of stools, dining tables and console table.
Shop the Zeki range exclusively at Curious Grace here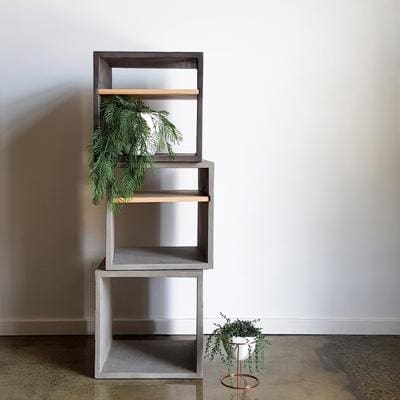 3. Hutwoods candles
It's no secret we're obsessed with candles and we know many of you are too!
Hutwoods has a contemporary wood wick candle range that's made with 100% natural soy wax and eco-friendly wooden wicks. Each candle has a unique blend, such as fresh olive leaf, lemon thyme and bergamot, and comes in a totally stylish vessel.
Shop Hutwoods candles online here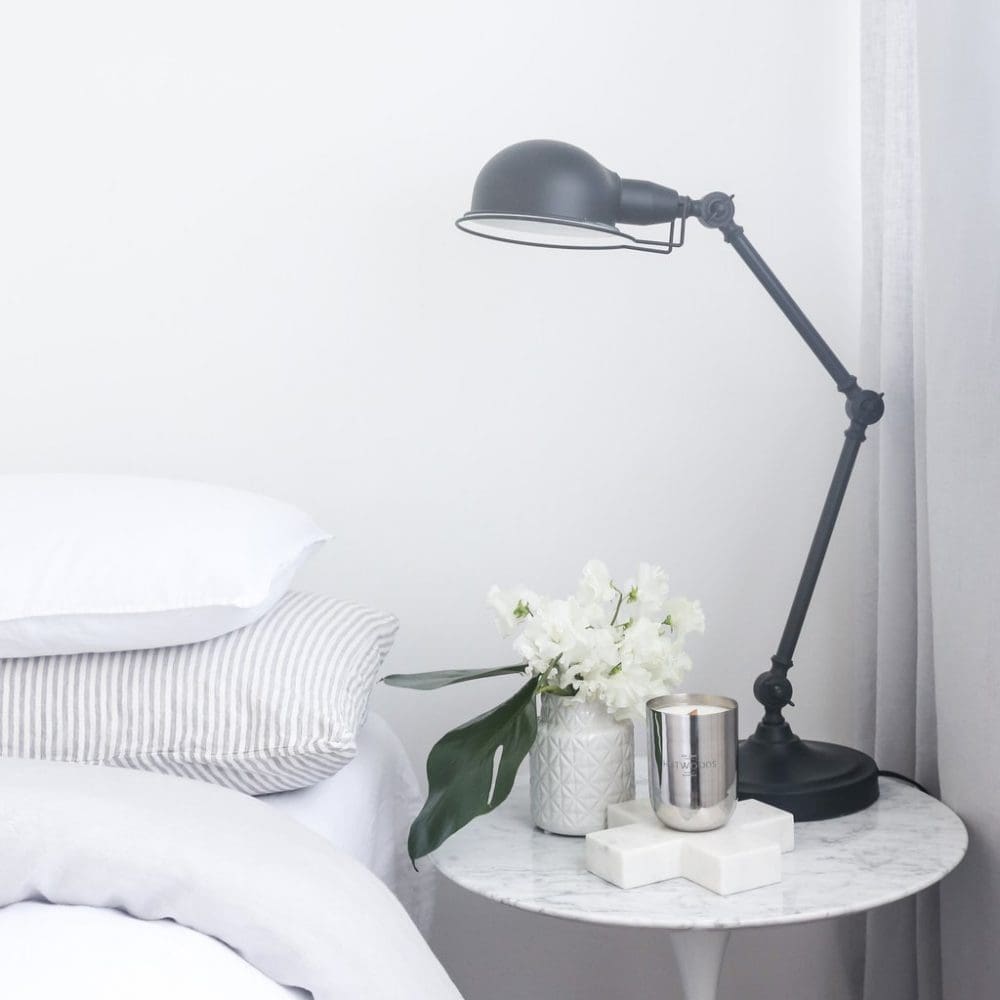 4. Chalie MacRae abstract artist
The latest abstract artist to come onto our radar is Chalie MacRae, a Melbourne-based artist who initially began painting as a way to decorate her own home. But once she started painting, she couldn't stop and in 2012, she left her successful career as an intelligence analyst to pursue painting full time.
Her works are inspired by nature, music, travel and urban surrounds. We love the movement in her pieces and the colour palettes she develops, as you can see in the 'Winter Story' piece pictured below.
Shop Chalie MacRae's abstract works here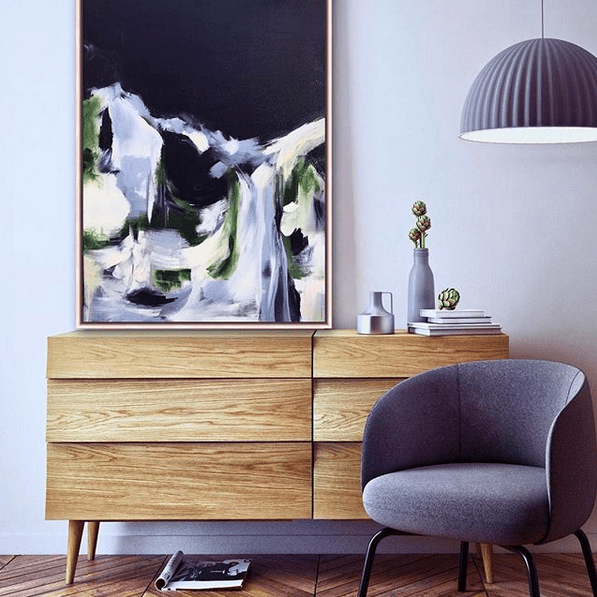 5. Oh Happy Home rugs
With a simple goal of making products that are beautiful, magical and made to last, Oh Happy Home has a stunning range of handmade and sustainable rugs that are too special not to share.
The rug below is possibly the boldest in their collection but they all have these divine, textural details. Invest in a beautiful rug for your home while helping them in their mission to end child labour and offer education opportunites to children in weaving communities.
Shop the Oh Happy Home range of rugs here