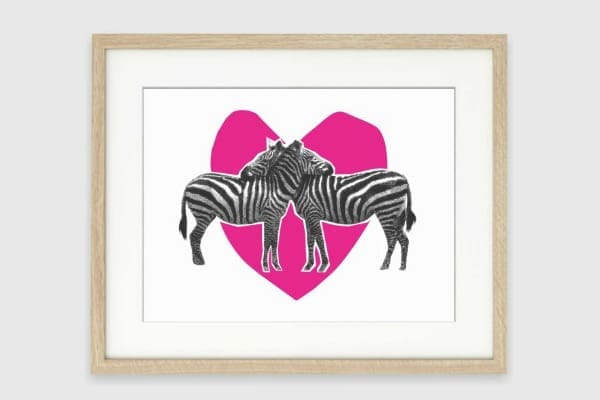 You may have seen that last week we were one of the lucky winners of b.rabbit's 'Zebra Love' wall print giveaway on Instagram!
As if winning that gorgeous print wasn't enough, we also roped the designer, Bree, into chatting with us.
We adore your online collection, what has been the most rewarding part of setting up your own business?
"I love knowing that people like what I have to offer. And not just in Australia, I've sold prints to people from New Zealand to New York," said Bree.
"It's only been 3-4 months since I launched b.rabbit but the response so far has been really positive."
How could the response be anything but positive when your prints include on-trend pastel geometric shapes or adorable zebras?!
"Ha, thank you. I get my inspiration from just about everywhere. Sometimes just looking at images online makes me think of new designs."
You also have a range of cushions and cards in your online store, do you have plans to expand the range even further?
"Eventually. At the moment I'm focused on designing more wall prints and cushion covers.
"I have been working in the design industry for about seven years and started out at offset printers so I'd like to make my designs available on more products, possible even more homewares like table settings."
Where would you like to take b.rabbit in the future?
"I would love to have it as my full-time job.
It would be amazing if my prints were available in local stores too. I am a huge fan of Lumiere Art & Co's collection and her products are everywhere, even on Offspring!
Given what Bree has achieved in only a few months, there's no doubt she's another up-and-comer to watch.
You can shop her online collection or follow her on Instagram.