Can you believe it's been a year since we did our last bed styling challenge?!
We're definitely overdue for another one so this month we've partnered with the team at Canningvale to do just that!
October challenge: bed styling
For this month's #stylecuratorchallenge, we're asking you to style your bed.
Before you think bed styling isn't your strong suit, rest assured it comes down to a few simple tricks!
Check out this quick video to see how easy it is to create a dreamy bed — you'll see how we stacked the cushions in a non-symmetrical way for a bit of added interest.
There are endless ways you can style your bed — from totally minimalist to over the top — and in our opinion there's no right or wrong way so we'd LOVE to see how you put your own spin on this challenge!
Is there really a greater feeling than coming home to an inviting bed that you just want to dive into? We think not!
But if you need more motivation to join in this month's challenge, there's a fab prize from Canningvale on offer! Keep scrolling to find out…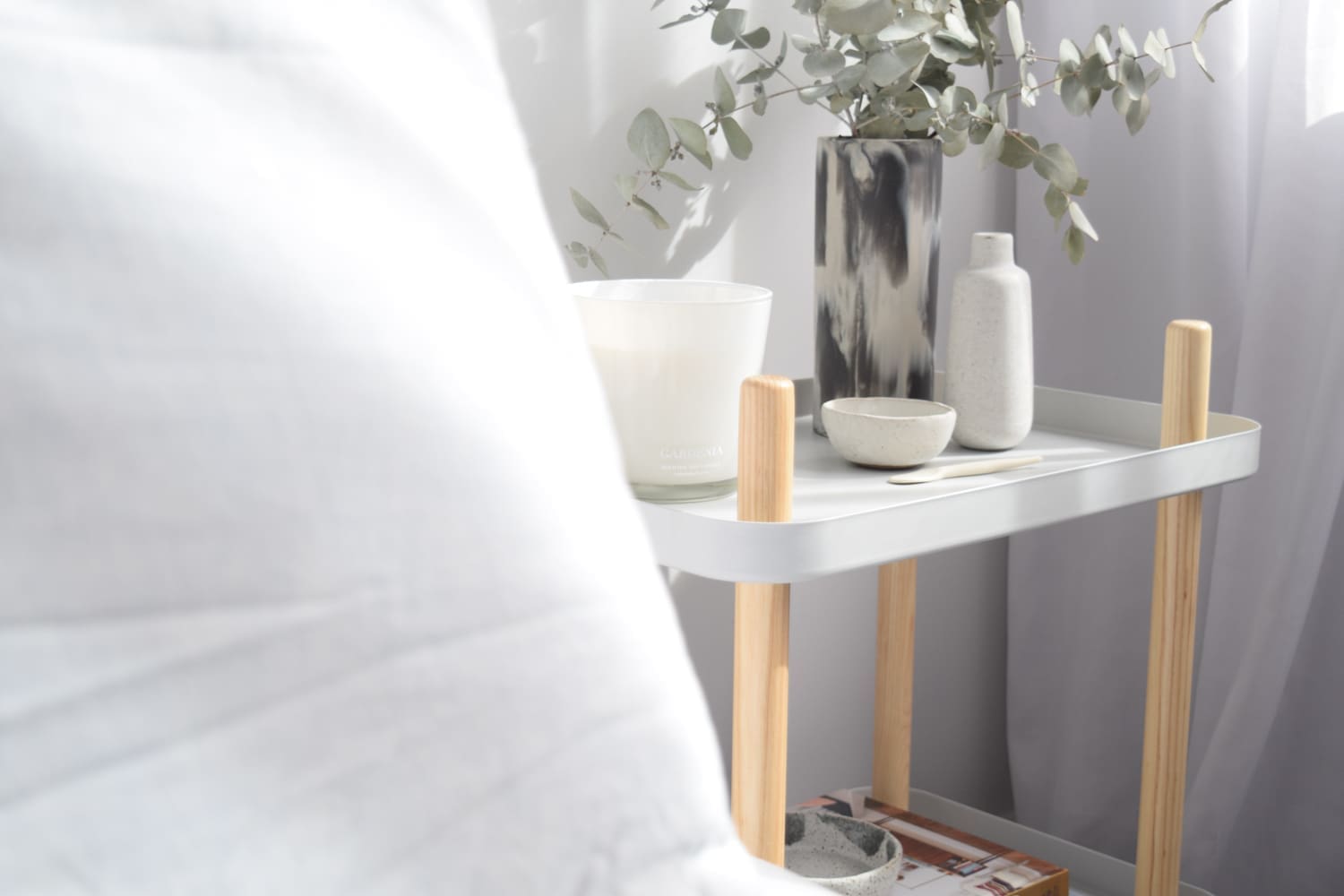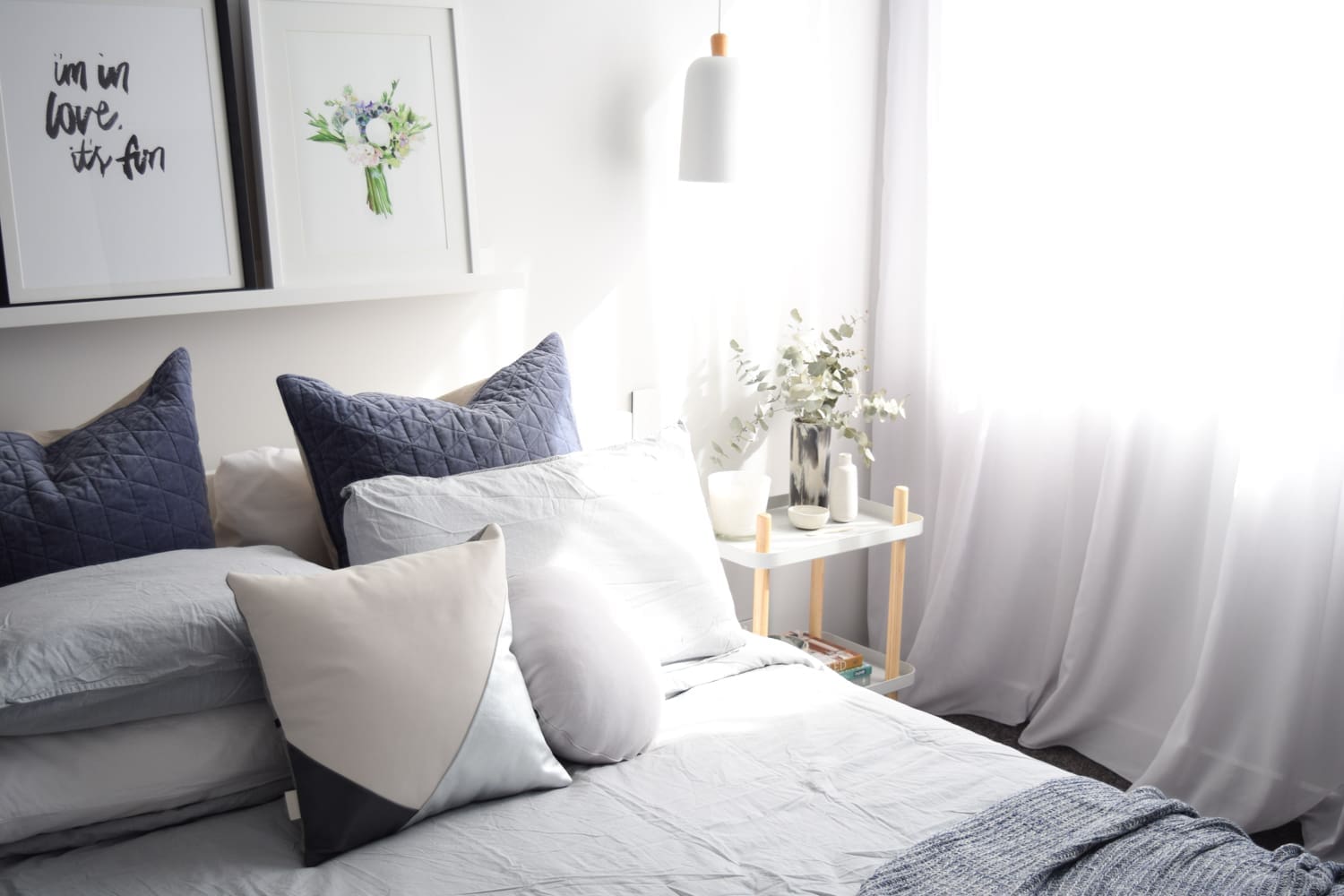 How to join in
1. Style your bed. You may find these bed styling tips useful 🙂
2. Take a photo of your bed/room. On your phone will do just fine, but try to take it when there's plenty of natural light so we can really appreciate the space.
3. Upload your photo to social media. Be sure to include in the photo caption the #stylecuratorchallenge hashtag and our handle @stylecuratorau as well as Canningvale (@canningvalelove on Instagram and @Canningvale on Facebook). It's also a good idea to tag us on the pic so we definitely see it now that Instagram is shadow banning some accounts! We will be checking Facebook, Instagram, Twitter and even Google+.
4. Show some love. Check out the photos other people have uploaded of their home by following the #stylecuratorchallenge hashtag. Like, comment and encourage each other along.
5. Tell your friends about the challenge. The more people who play along, the more fun this is going to be! You can 'share' this page to any social media site or email it to a friend.
Did you know most #stylecuratorchallenge winners have generally uploaded multiple images throughout the month? It makes sense, the more times you enter, the better your chances so feel free to mix the look up or photograph the space from different angles!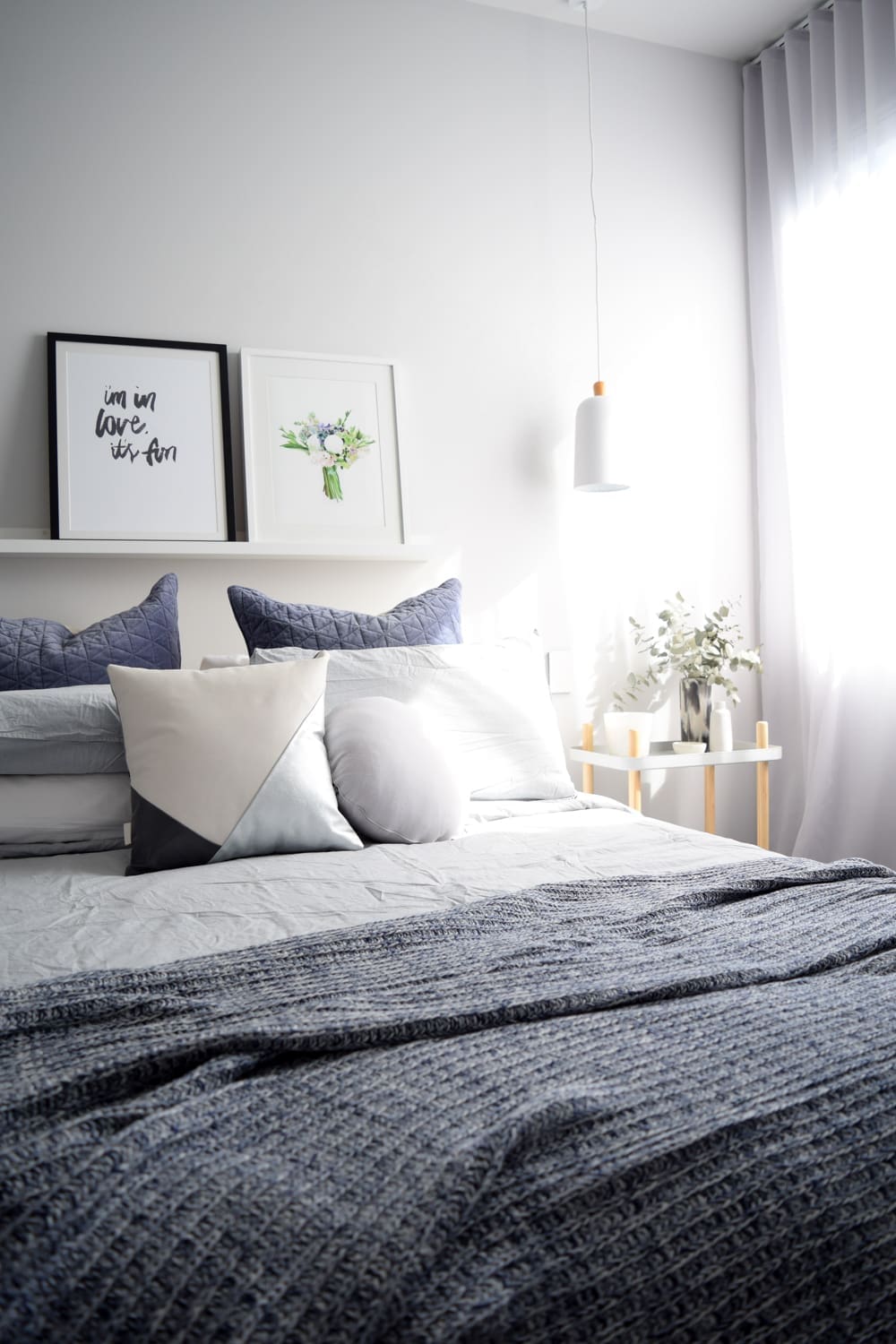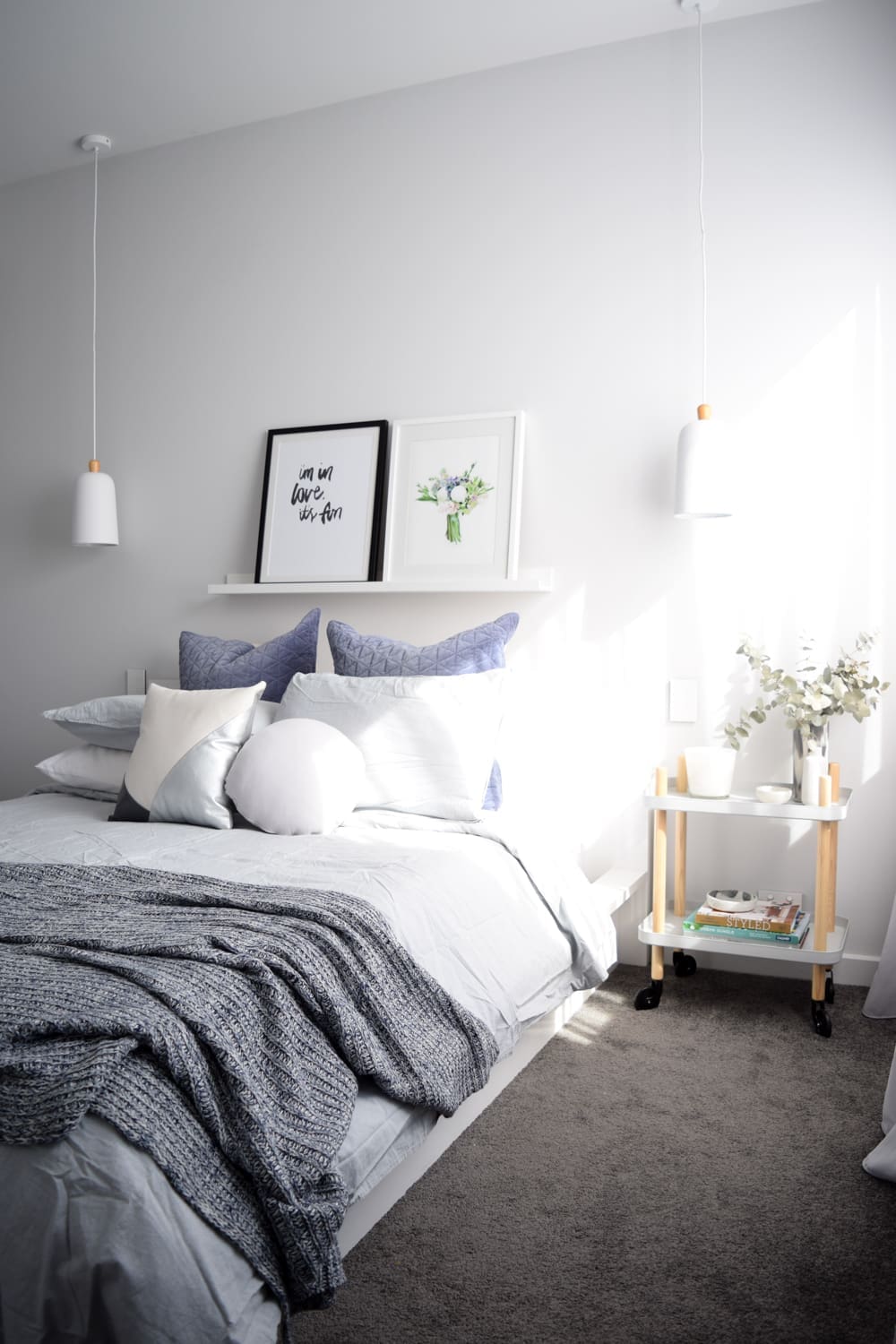 The prize:
At the end of the month, Canningvale will select their favourite image and that lucky person will take home $300 worth of bedding prodcts like the ones pictured here. Don't you just love this navy throw?!
You can already explore their stunning product range here to motivate you to join in ?

*Terms: image must be uploaded to social media between 1 – 31 October 2017, including the #stylecuratorchallenge hashtag and tagging both Style Curator and Canningvale. Only Australian residents are eligible to win the prize but everyone is welcome to join in the challenge. We will select our favourite image by 7 November 2017 and the winner will be announced on the blog.
New to #stylecuratorchallenge?
WELCOME! We love growing our tribe of styling enthusiasts and can't wait to see your pics!
There's no need to feel shy or intimidated — so don't hold back! We're a fun and supportive community and you'll find your photos will get lots of love from others who join in.
Our challenges aren't about being the best — it's about making small improvements around our home each month (so we really can achieve the stylish homes we dream about), giving it a go and having fun! It's also a way to meet other interior-loving enthusiasts and connect with them online.
So what are you waiting for?! Get styling and share your pics xx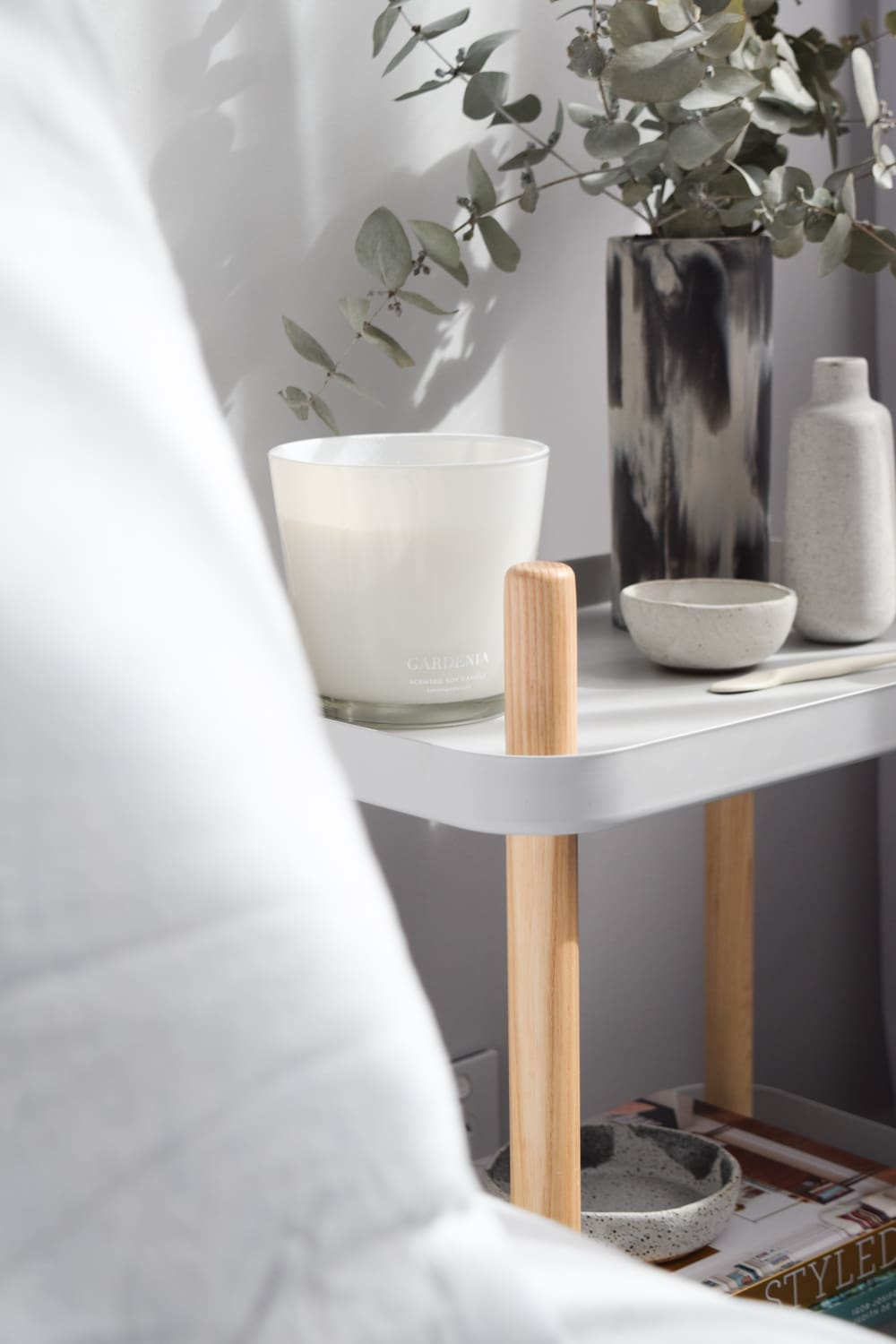 Styling products:
Quilt set and throw rug Canningvale / Feature cushions Style Curator Store / Bedside table Curious Grace / 'I'm in love it's fun' artwork Rachel Kennedy Designs / Floral watercolour artwork Stephanie Prole / Ceramic pieces Clay Canoe / Candle Canningvale /