It's the start of a new month and you know what that means — a new #stylecuratorchallenge is HERE!
This month, we're moving into the bedroom. It's the one room in the home we spend more time than any other so it makes sense it should be a stylish one 😉
We've partnered with our oh-so-stylish friends at Hunting for George to bring you this month's challenge to style your bed.
Hunting for George is best known for their stunning unisex pure cotton bed linen and textile accessories, however they also have a range of wall prints, clocks and most recently, Australian made furniture.
October challenge: style your bed
Do you make your bed every day? There are strong opinions for and against bed making with some people saying making your bed every day will give you the feeling you've accomplished something first thing in the morning, giving you more motivation to accomplish bigger tasks throughout the day… that it makes you more productive… gives you more pride in your home… the list goes on.
On the flip side, there are people who swear by never making your bed saying it can fester dust mites or create a psychological barrier or something?!
Needless to say, we're on the pro-bed-making team!
For us, a made bed creates the feeling of an inviting space so this month we're challenging YOU to style and upload a photo of your bed.
If you're not confident when it comes to bed styling, check out our bed styling post where we give away all our secrets to a well styled bed.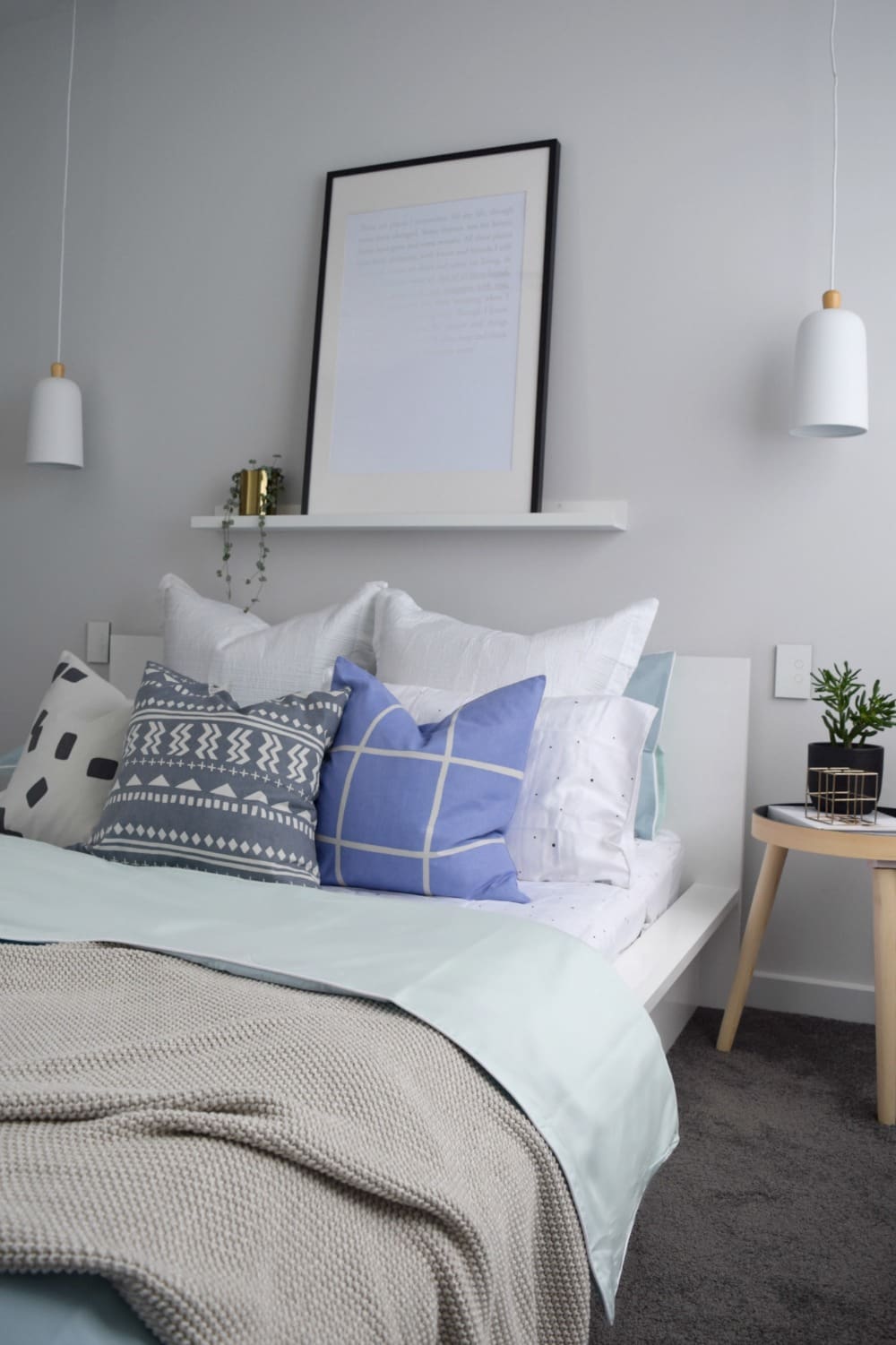 What to do:
1. Style your bed. We've got all the tips and tricks you need to create a beautifully styled bed here.
2. Take a photo of your bed. On your phone will do just fine, it's not a photography competition ?
3. Upload your photo to social media. Be sure to include the #stylecuratorchallenge hashtag and tag us (@stylecuratorau) as well as the lovely people at Hunting For George (@huntingforgeorge on Instagram or Facebook) who have provided the incredible prize! We will be checking Facebook, Instagram, Twitter and even Google+.
4. Show some love. Check out the photos other people have uploaded of their home by following the #stylecuratorchallenge hashtag. Like, comment and encourage each other along.
5. Tell your friends about the challenge. The more people who play along, the more fun this is going to be! You can 'share' this page to any social media site or email it to a friend.
The prize
Of course, it wouldn't be a #stylecuratorchallenge without an amazing prize!
This month Hunting For George will be giving away some of their beautiful new collection bedding.
As we say though, it's not about the prize but about taking small steps each month to create the stylish homes we've always dreamed of.
We hope you'll join in and realise just how fun, supportive and most of all rewarding, playing these styling challenges are.
Now get styling and snapping, we want to see your bedroom pics asap!!