Last month we mixed things up with our #stylecuratorchallenge and rather than asking you to style a pocket of your home, we challenged you to create a mood board of your dream room.
We always start a big redecorating task or renovation with a mood board as it's a great way to curate and refine your ideas, and visualise the space before locking in selections.
Style Sourcebook is our fave online mood board tool and they were the kind sponsor of this challenge — offering a whopping $500 VISA debit card to the winner.
With over a hundred mood boards shared, they didn't have an easy task selecting a winner but ultimately decided on @uh_ohanotherreno who shared this stunning monochromatic bathroom mood board (just one of her dozen or so entries last month!).
Let's give a massive round of applause to Annabel!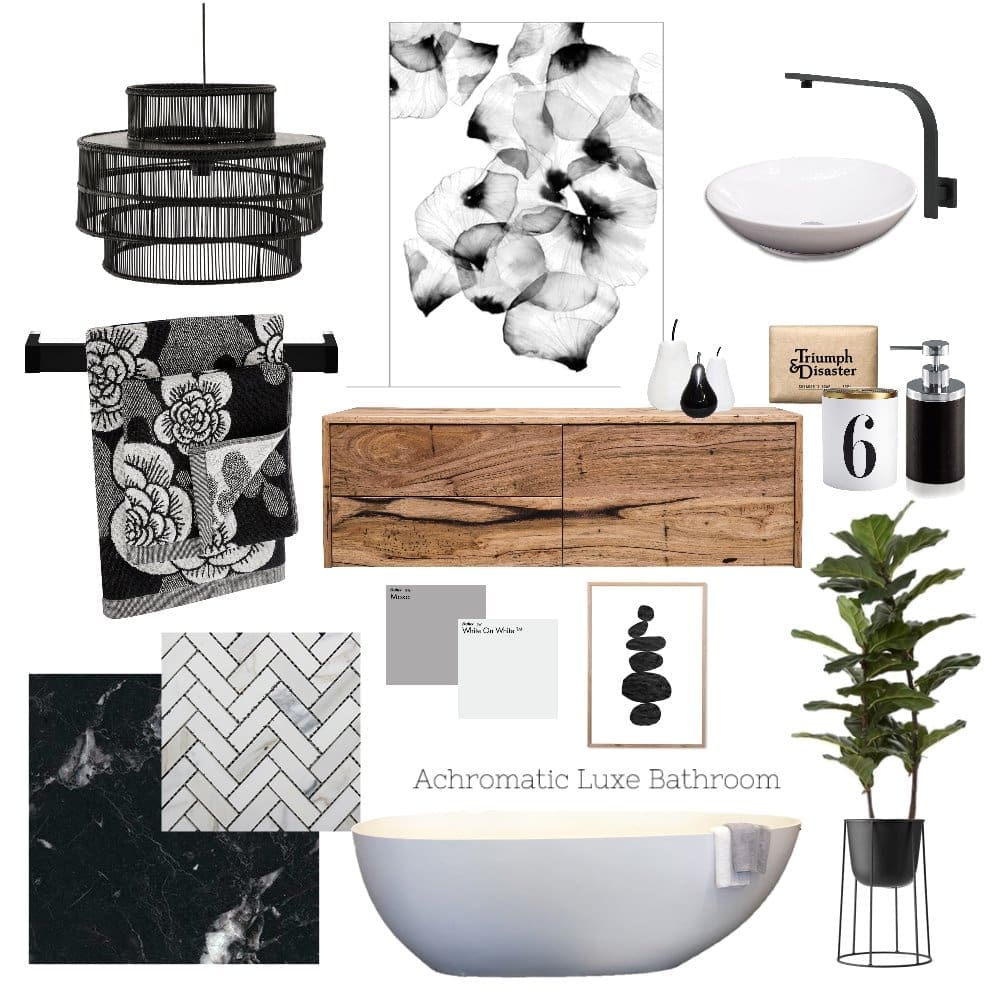 If you're looking for an easy-to-use, free mood board tool, we recommend you check out Style Sourcebook. It takes all the hard work out of creating a mood board, already creating a canvas at the right size to begin dragging and dropping images from their huge library of products (or you can easily upload your own pics). There's more info about Style Sourcebook here.
This month
You may have noticed this month we aren't running a #stylecuratorchallenge as we prepare to unwind into the holiday season. We do have a pretty epic giveaway coming your way soon though! And our #stylecuratorchallenges will be returning in Jan xx