We took a mini 2 week break from #stylecuratorchallenge but we're back with a fun new topic suggested by one of YOU!
This month, we want you to style your workspace and are collaborating with talented Australian artist Mia Oatley. She's kindly offered to give the winner one of her limited edition 'Yellow Vase' prints as seen in Gina's recent bedroom makeover.
A stylish workspace doesn't just look great — we're certain it helps with productivity too 😉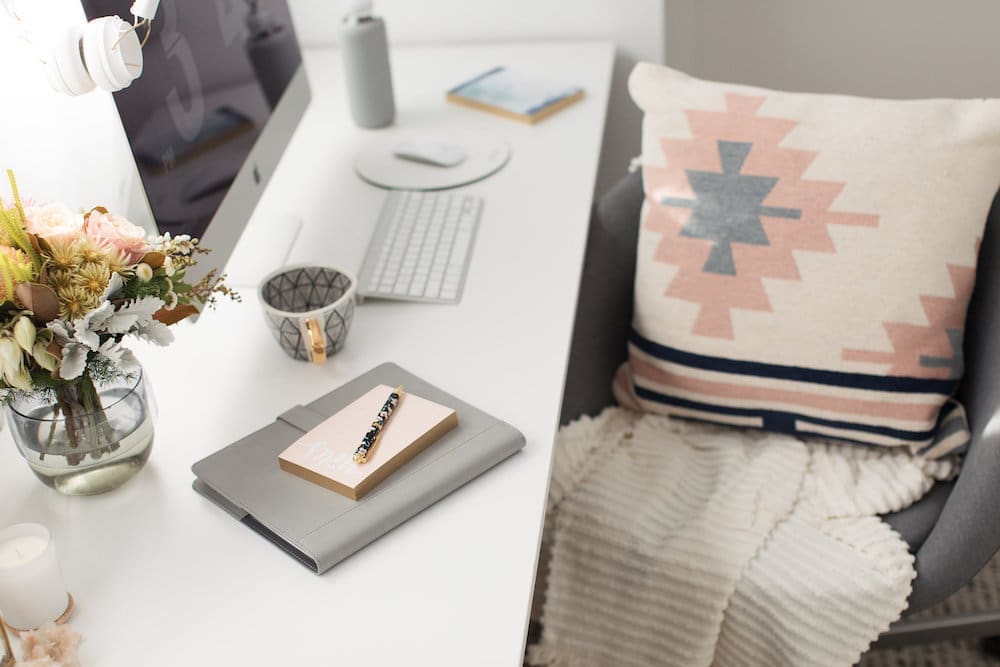 How to join in
1. Share a photo of how you've styled your office or creative space. Be sure to include in the photo caption the #stylecuratorchallenge hashtag and our handles @stylecuratorau and @miaoatley. It's also a good idea to tag us on the pic so we definitely see it now that Instagram is shadow banning some accounts! We will be checking Facebook, Instagram, Twitter and even Google+ but can only see photos shared on public accounts.
If you only have private social media accounts, you can post your photo as a comment on this Facebook post.
2. Follow Mia Oatley and Style Curator. Be sure to follow both Mia Oatley and Style Curator on social media for challenge updates.
3. Show some love. Check out the photos other people have uploaded of their home by following the #stylecuratorchallenge hashtag. Like, comment and encourage each other along. You can also 'share' this page to any social media site or email it to a friend to encourage more people to join in.
Did you know most #stylecuratorchallenge winners have generally uploaded multiple images throughout the month? It makes sense, the more times you enter, the better your chances so feel free to share photos of different spaces or photograph the space from different angles!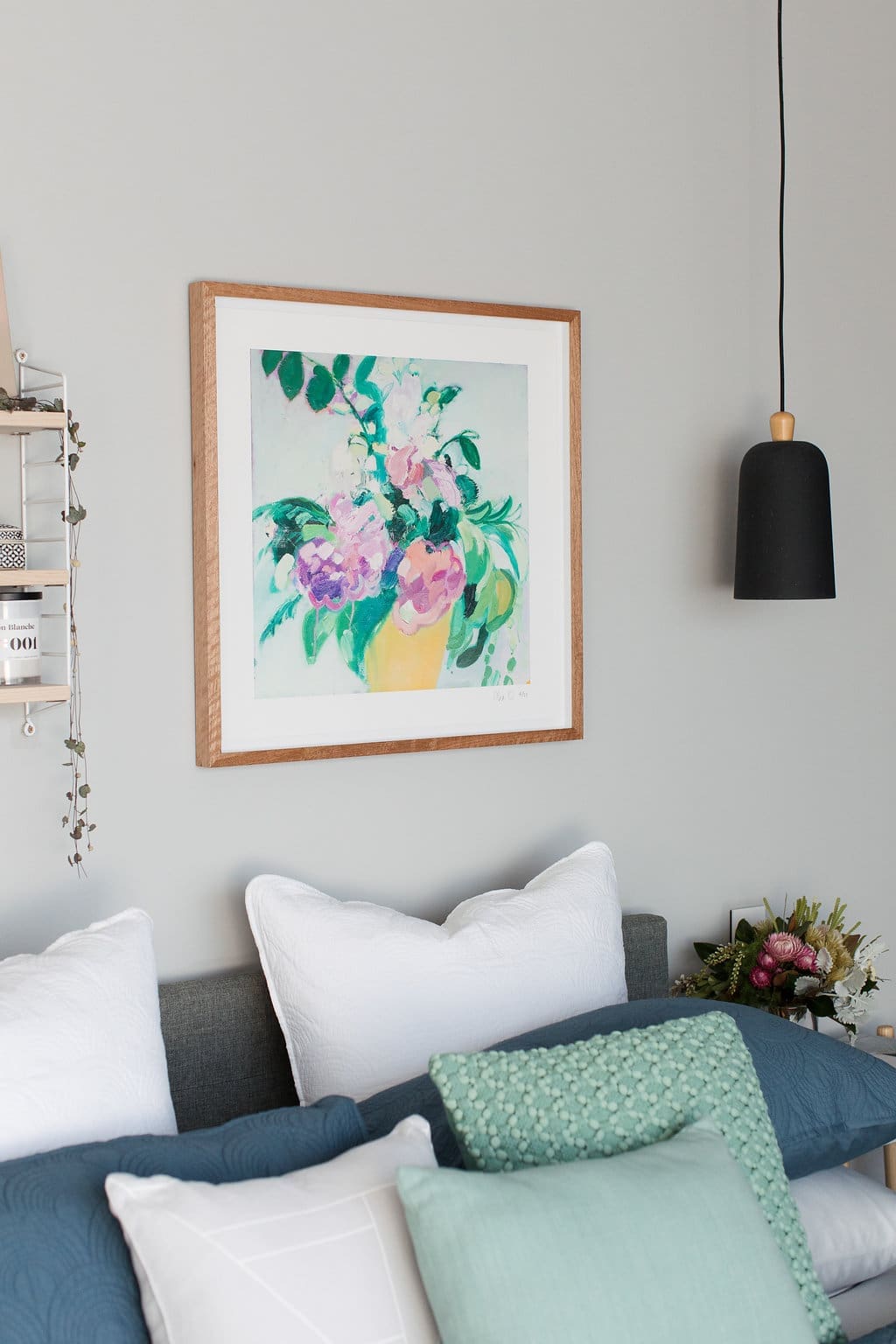 The prize
As we mentioned above, this month we're giving one lucky person a limited edition 'Yellow Vase' art print by Mia Oatley.
This abstract floral print is a limited edition of 25 on 300gsm premium quality archival paper.
For those of you aren't familiar with Mia's work, her signature style is abstract, bold and colourful — often featuring beach scenes, women in bikinis or most recently, floral still life paintings. She began her career as an artist 16 years ago, is an Archibald finalist, and her works have featured on shows such as The Block and Love It Or List It.
*Terms: image must be uploaded to social media between 1 – 30 November 2018, including the #stylecuratorchallenge hashtag and tagging Style Curator (@stylecuratorau) and Mia Oatley (@miaoatley). Only Australian residents are eligible to win the prize but everyone is welcome to join in the challenge. We will select the winner by 7 December 2018 and announced it on the blog.
New to #stylecuratorchallenge?
WELCOME! We love growing our tribe of styling enthusiasts and can't wait to see your pics!
There's no need to feel shy or intimidated — so don't hold back! We're a fun and supportive community and you'll find your photos will get lots of love from others who join in.
Our challenges aren't about being the best — it's about making small improvements around our home each month (so we really can achieve the stylish homes we dream about), giving it a go and having fun! It's also a way to meet other interior-loving enthusiasts and connect with them online.
If you'd like some inspiration to join in, we recently shared 20 easy ways to create a stylish home office.
So what are you waiting for?! Don't miss your chance to win this beautiful limited edition artwork!