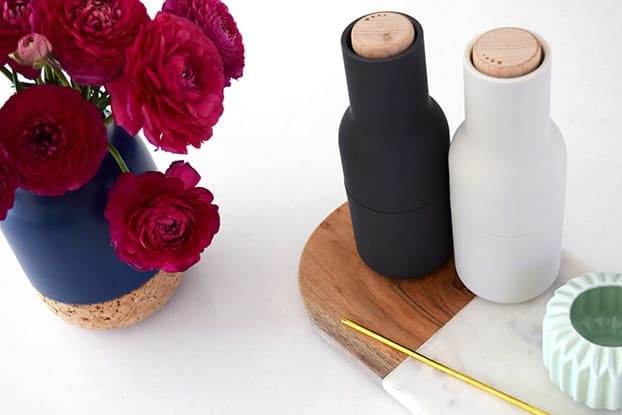 Last time I chatted with The Home Magazine, we were in the midst of our build… way behind schedule and totally over budget!
It's nice to be on the other side of all that now, settling into our home and making it our own.
Today I'm talking kitchens with them — sharing our completed kitchen and opening up about the design process.
Here's a little snippet of the article.
Doubt about the kitchen's success was ever-present. 'I was unsure if the black joinery, light polished concrete floors, and marble splashback would work. I hadn't seen it before and there were many times I nearly backed out of the selections to opt for "safer" choices,' says Gina. But in true creative form, she stuck to her plan, and has fallen in love with the beautiful result.
Read the full feature on The Home Magazine here.