On the weekend I was excited to join Sky News Real Estate to talk all things interiors in Canberra!
I will admit I was a bit nervous doing my first live TV appearance (there's a safety net when you know the clip will be edited) but I tried to enjoy the moment and take the opportunity to give some great local businesses a plug.
Fortunately Bridie and Prue are super lovely and made me feel like I was just chatting amongst friends. You can check out the clip below 🙂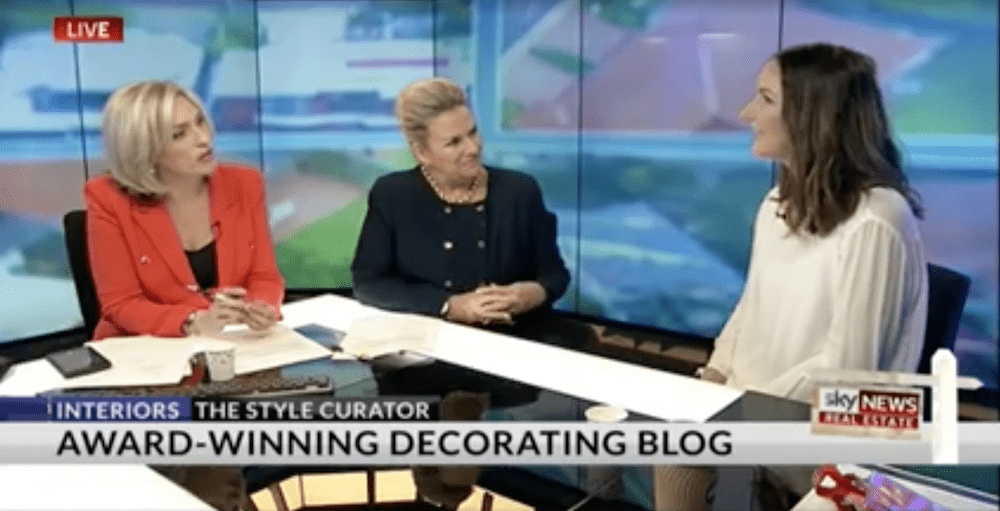 Favourite places to shop
If you'd like to check out any of the stores mentioned, I've listed them again for you here.
Bliss in Pialligo: is a nursery-meets-homewares store and I love to find the latest indoor plants and stylish vessels to display them in, as well as loads of other decor and even artwork
Inside Story in Fyshwick: a great destination when you're looking for a statement piece of furniture, Australian made textiles or decor, and loads of other design-forward pieces
Handsome Pretty in Braddon: she calls her store a curation of colour and it is bursting with vibrant artwork, decorative pieces and even lifestyle products. This is where I purchased the galah artwork that gets so many compliments
Tip You're It in Braddon: my go-to store for nursery furniture and decor… it's hard to resist their on-trend collection of mostly Australian-made products
Meet Gather Collect in Aranda: is a beautifully curated homewares store that's also filled with custom made furniture, artwork and more. You should also check out their schedule of workshops where you can create your own stylish decor for your home
And somehow I managed to give my husband's tile store Tile Republic a plug in there too 🙂
Ideas to steal from cafes
I also talked about ideas you can steal from your favourite cafes and restaurants. You can find all those ideas in this 'Ideas to steal from cool Canberra cafes' article or check out this post for more pictures and ideas to take away from my favourite cafe Doubleshot.
Hopefully this clip has changed your view of Canberra a little or given you new ideas of where to check out when you're here.
PS – Can you spot my horrendous black eye? The poor makeup artist had a job and a half trying to cover the impressive shiner my baby gave me, ha ha.