Did you play along in our kitchen #stylecuratorchallenge last month with Tile Republic?
We were so inspired by all the beautiful kitchen styling you shared and definitely picked up some new ideas to try – that's one of our favourite things about the challenges, the sharing of ideas and learning new ways to beautify our homes!
From stylish coffee stations to styled arrangements with cutting boards and vessels, it was great to see so many of you getting involved. We loved seeing a mix of interior styles including Hamptons, contemporary and eclectic, but the one that stole the show was this earthy scene by @styledbydi. Let's congratulate her for winning our May #stylecuratorchallenge!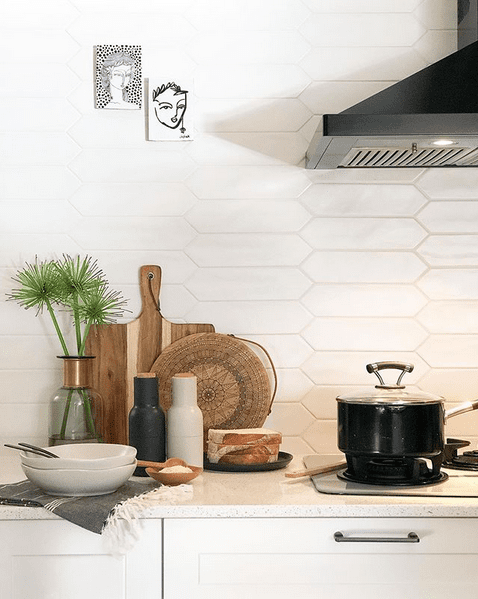 This month
Don't forget to join in this month's challenge — to cosy up your living room for a chance to win a fab prize pack of candles and crystals thanks to Loobylou!
Find all the details to join in our June challenge here.
Thanks again to everyone who joins in these monthly challenges by either sharing your own pics or commenting and liking on other people's.
If you've got an idea for a future challenge, share the topic suggestion in the comments below or email us. And if you're a brand looking an how you can sponsor a challenge, find more info here. Happy styling xx