After binge watching the entire Marie Kondo 'Tidying Up' Netflix series in just a few days… and soon after turning my house upside down as I tried her approach to decluttering and tidying, I knew this just had to be a topic of a #stylecuratorchallenge!
So last month we partnered with The Reject Shop, home to a great range of organising and storage solutions (including those fab Bees Knees storage boxes), to challenge you to show us your #KonMari tidying efforts.
Boy oh boy did you guys deliver! From epic pantry makeovers to perfectly folded drawers, spotlessly tidy play rooms and linen cupboards that gave us heart eyes! We loved reading that many of you used the challenge as motivation to tackle areas in your home you'd been putting off.
Of all the pics shared, The Reject Shop loved this wardrobe makeover by @Alanas_Home so let's give her a big virtual round of applause! She's the lucky winner of the $300 store voucher.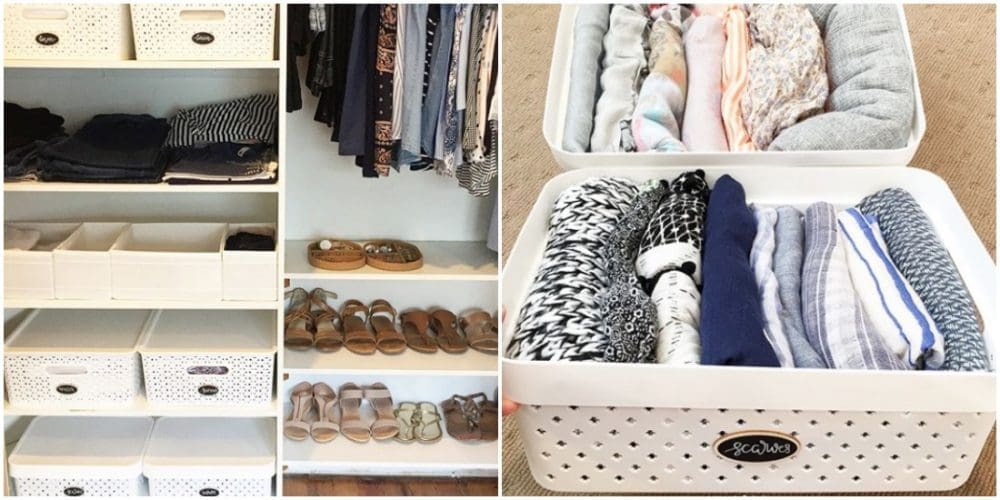 This month
Don't forget to join in this month's challenge — to show us your bathroom styling to win a fab prize pack of goodies!
Find all the details to join in our March challenge here.
Be sure to check the T&Cs to make sure your entry is valid as we'd hate for you to miss out on winning these fab prizes.
Thanks again to everyone who joins in these monthly challenges by either sharing your own pics or commenting and liking on other people's. We love how you've embraced these challenges and the supportive community that's grown! xx