We had SO much fun watching all your coffee table pics come through for our #stylecuratorchallenge last month!
From coastal chic to ultra modern, earthy-natural to Scandi, there was no shortage of inspiration. THANK YOU to everyone who joined in.
The lovely folks at Contents International Design had a difficult time selecting just one winner but ultimately couldn't look past the gorgeous styling of Fiona!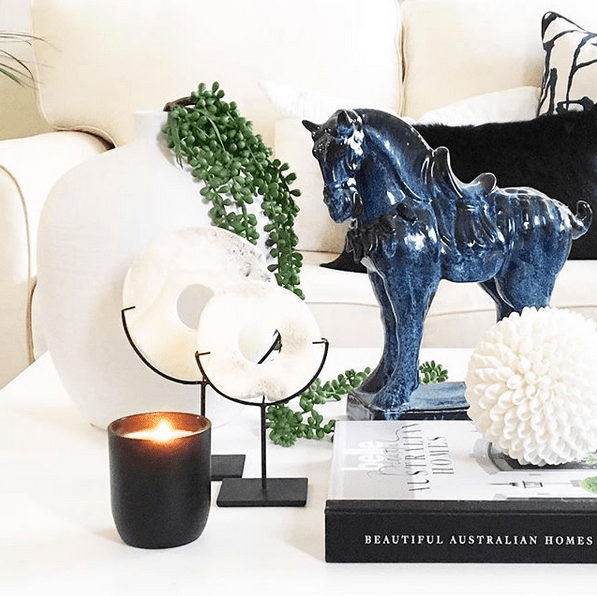 Let's give a big round of applause to Fiona who takes home a $300 store voucher at Contents International Design!
This month
Don't forget to join in this month's challenge — to organise a pocket of your home.
Get inspired to banish some of the clutter from your home, or organise that space which always makes you cringe — be it your wardrobe, pantry, workspace, linen cupboard, under the sink, medicine cabinet or anywhere else around the home!
Find all the details to join in our February challenge here.
Thanks again to everyone who joins in these monthly challenges by either sharing your own pics or commenting and liking on other people's. We love how you've embraced these challenges and the supportive community that's grown! xx