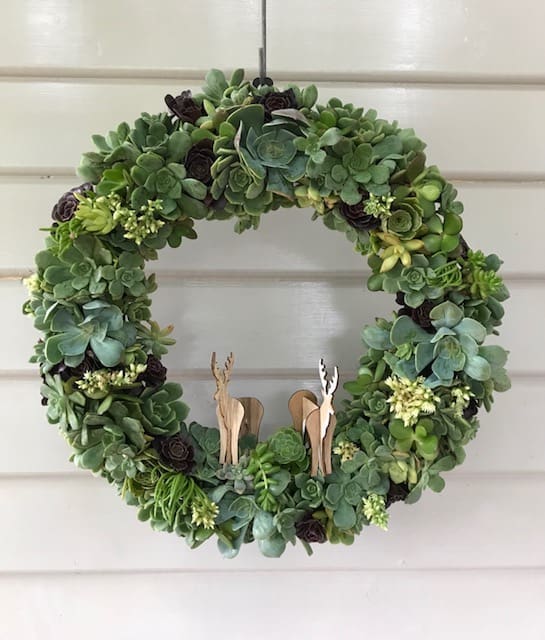 When we saw this stunning succulent Christmas wreath on Instagram, we just had to ask the maker Mikahl of @maddison.bloom to share how she made it!
Thankfully she agreed and here are all the materials and steps you need to follow to make your own stunning living succulent wreath.
This affordable DIY is loads of fun to make and the best part is, it will continue to live well past the festive season!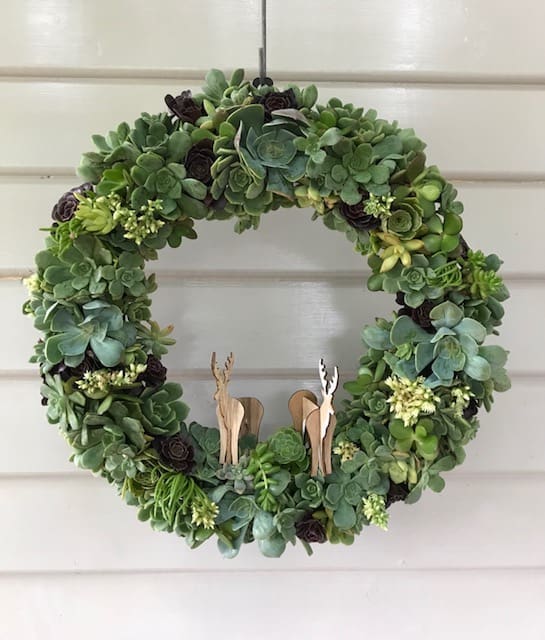 Items you will need:
Foam ring (also known as oasis ring, we used 50cm diameter and you can buy them online here)
Mix of succulent cuttings in different sizes (keep a 4-8cm stem cut on an angle)
Wire
Decorative items, such as ribbon or Christmas decor
Steps:
1. Soak the wreath in water for half an hour.
2. Pick your largest succulents and put them into the wreath — because the stems are cut on an angle, they should go into the wreath easily. Distribute them evenly around the wreath.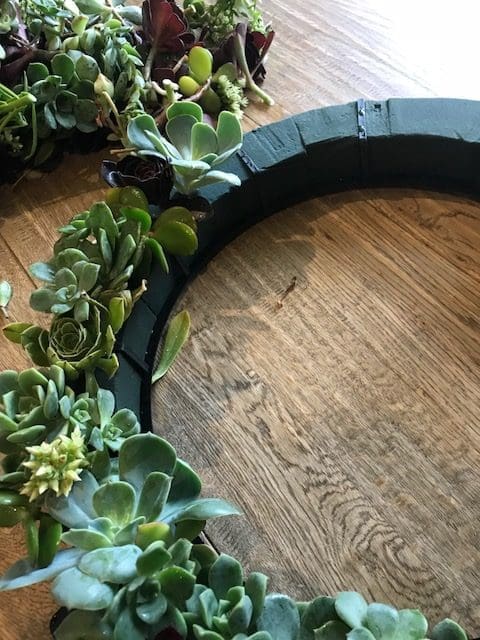 3. Then fill in the gaps using smaller succulent cuttings. Place them as close together as possible to create a beautiful full wreath.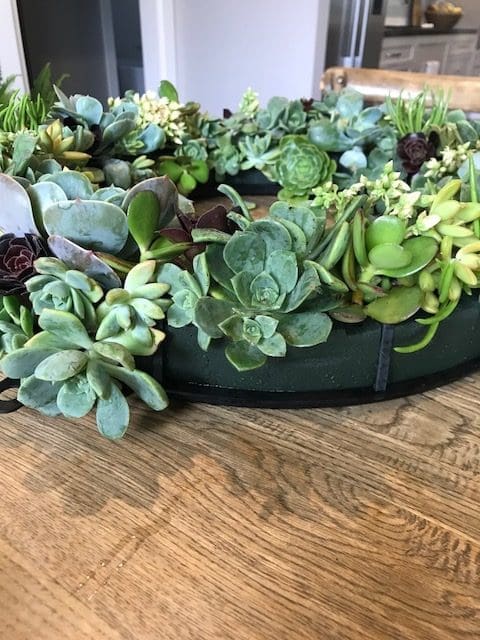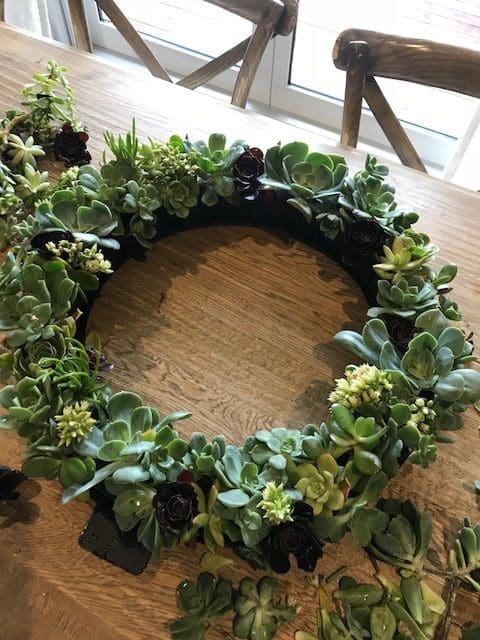 4. Add some Christmas decorations such as a festive bow or woodland creatures. You just need to create a horse shoe shape using wire to secure these into the wreath.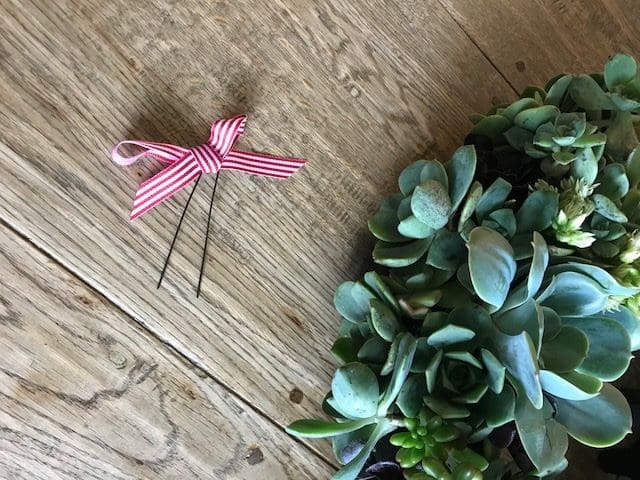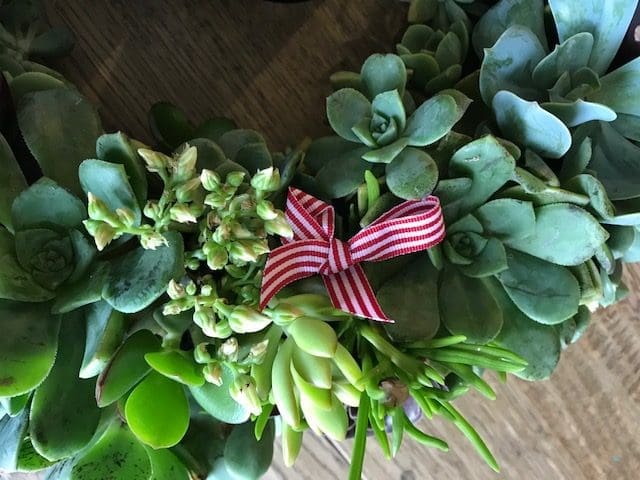 Tips:
– Carefully guide the succulents into the wreath using your fingers, being careful not to break the stems.
– Water the wreath weekly to keep the succulents alive.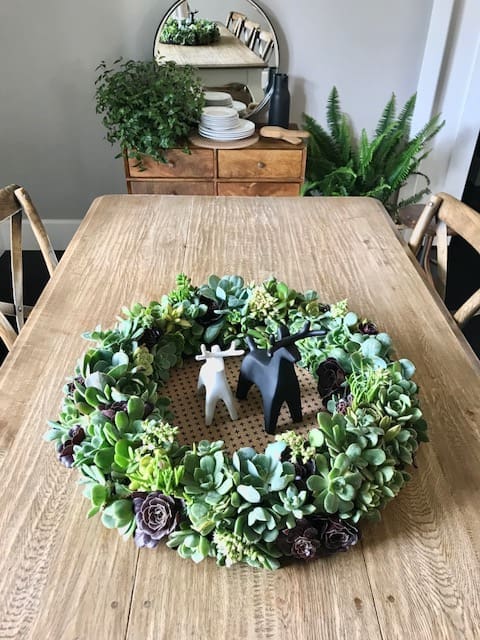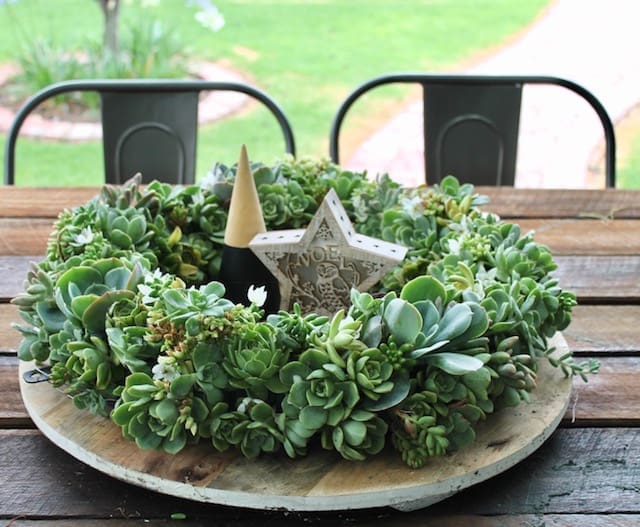 About the author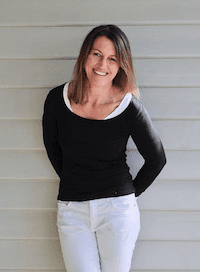 Building, renovating and restoring homes with her husband for over 20 years, including her own home in Mildura, Australia, Mikahl is not only a talented woman of style but also a mother to four gorgeous children. Follow her on Instagram for regular interiors inspiration, including loads of plant love!
Instagram: @maddison.bloom