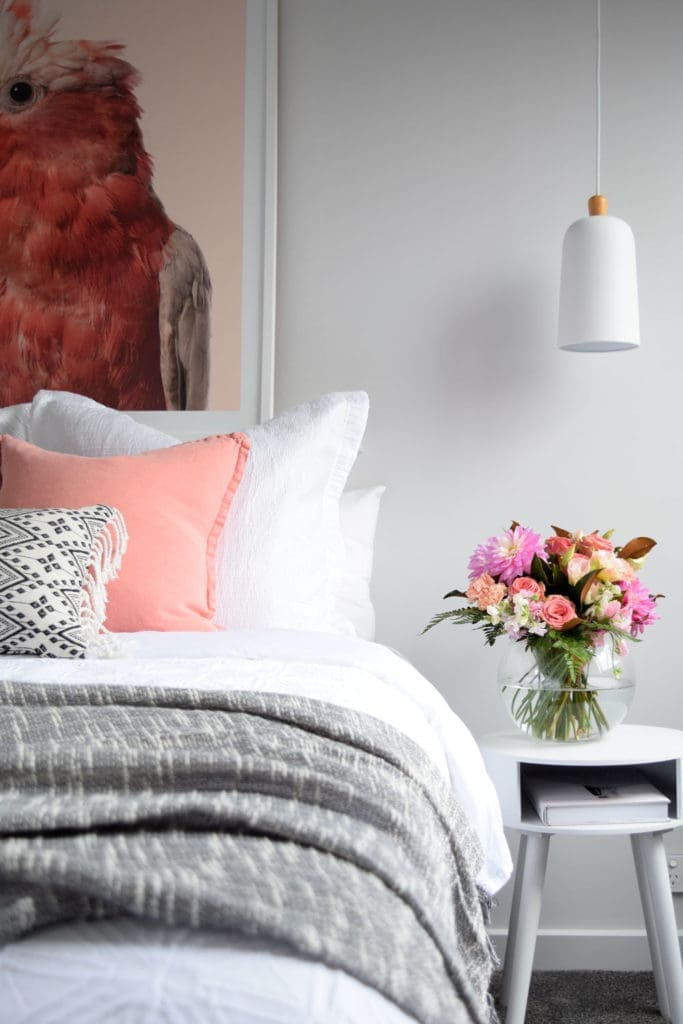 Gina has spent a decade working in the creative industries — from a marketing background, she now works full time as an interior stylist and blogger.
Discovering emerging artists, and keeping a pulse on latest products and design trends is her daily life. She uses this information and her natural creative eye to create unique and beautiful spaces that reflect her contemporary Australian style.
Interior styling services include:
Private home styling
From single room makeovers to full interior specification including colour direction, furniture selections and more.
Gina will work with you to turn your ideas or inspirational images into a clear style plan to create a beautiful, cohesive and liveable home, or carry out the styling on your behalf.
"I asked Gina to add warmth and detail to my rental property so it would stand out from the rest. Gina has more than met this brief — it now looks stylish, warm and welcoming. I couldn't be happier with it. I definitely recommend Gina who has a great eye for detail and colour and can work to any budget."
Brand / product styling
Launching a new product or want beautiful product imagery to take your brand to the next level?
Let Gina style and coordinate photography of your product to create imagery that will craft impressions. For brand imagery, advertising purposes or social media campaigns, we can develop a package to suit your needs.
Commercial styling
From showroom styling to creative direction on a photoshoot, Gina will interpret your brief and deliver styling direction that will achieve striking images. See a snippet of her recent commercial styling here.
e-styling
For clients outside the Canberra region, Gina offers a popular e-styling service where she develops mood boards and specific product recommendations to achieve the look. Tailored just for you and your home needs, this service is delivered via Skype, email and Pinterest.
Gina also offers brands a range of blog partnership opportunities including advertising, sponsored posts and giveaways.
If you connect with Gina's relaxed luxe style and would like her help to create the interior you've always wanted, she'd love to assist you!
Complete the short form below to get the ball rolling on an initial consult to assess your wants and needs, and an estimation of the expected design and product costs.