It isn't an easy gig developing your own homewares line. The continual pressure to develop new designs, get said designs 'discovered' and spark a connection with consumers… all while warding off cheap copies, wearing the many hats that come with being an entrepreneur, and maintaining enough energy to keep pushing forward.
But one designer who's made a name for himself is Colin Hutson of White Moose home decor.
You may have seen his quirky pieces feature on The Block and today we're chatting with Colin about his fun label.
Related article: How to style your sideboard: Showing different arrangements and décor ideas
Related article: 21 decorating hacks for rental properties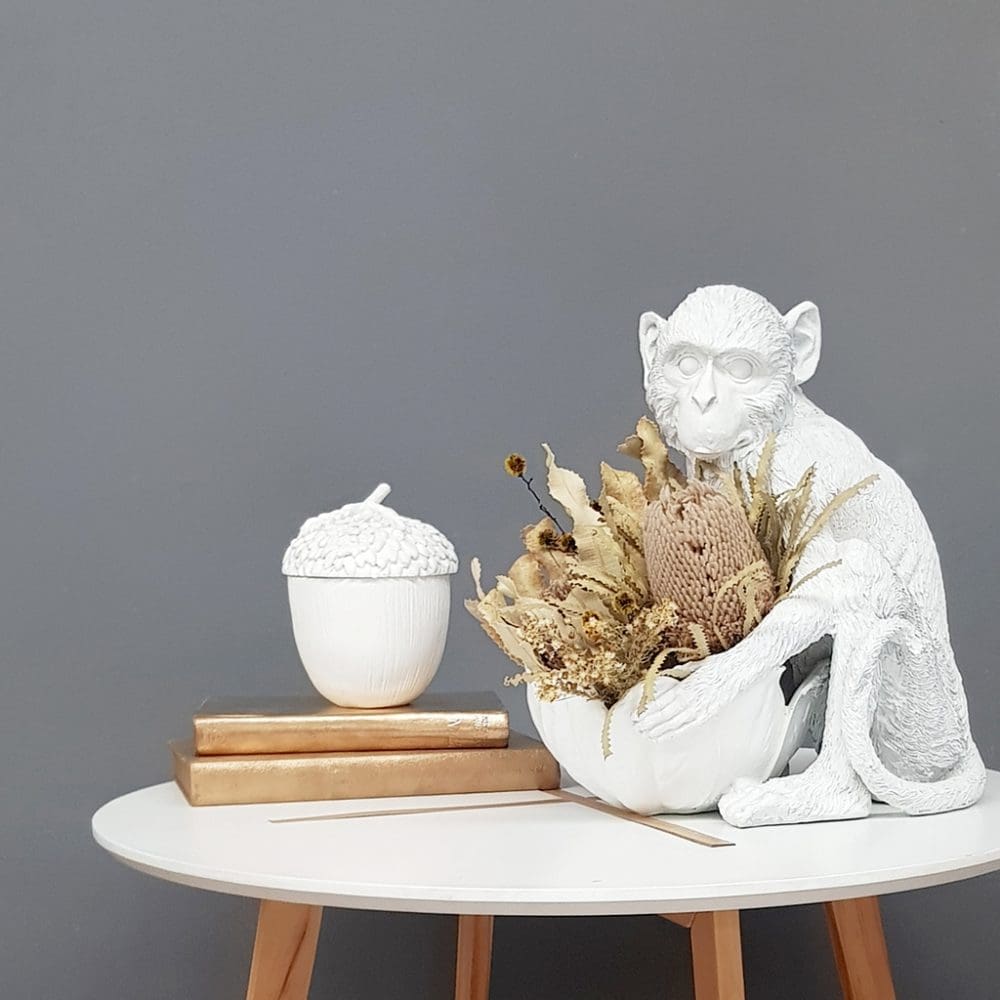 "I'm a kid who never wanted to grow up and my designs are inspired by memories from childhood. Growing up on a farm in country Victoria, life was full of adventure and imagination. We had pets of all shapes and sizes, from big brown cows to tiny mice. On weekends, we took trips to the dinosaur park or beach. I draw inspiration from these memories in my designs," he says.
Those designs include statues of corn cobs and kangaroos, whale book ends and banana bowls. Don't let the fun nature of his collection fool you, he's a qualified artist who always had a burning desire to start his own label.
"I studied a bachelor of visual arts and design, and always wanted to break the mould of traditional home décor. I began by selling my handmade designs at artists markets in Melbourne, dragging my beat-up suitcase around."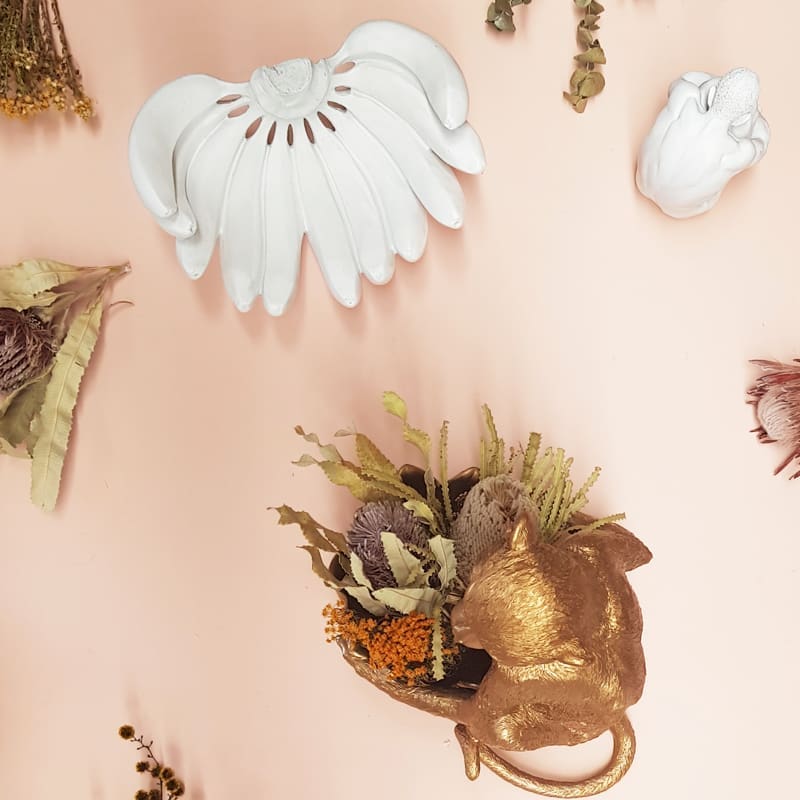 Nowadays the design and selling process looks a lot different.
"Each collection starts with mood boarding and sketching out designs from a core theme or idea. From sketch, we handcraft clay to create a 3D form which our manufacturers use to create fully formed samples," he explains.
"The White Moose collection is no longer just designs of my memories and experiences — you'll also find our collaborations with artists, or designs inspired by the White Moose community.
"We recently collaborated with a young graphic designer, Danielle Leedie-Gray. She is a self-taught contemporary graphic artist and a descendant of the Bidjara and Wakka Wakka people from south west and east Queensland, Australia. Her line of indigenous artworks are complex but minimalist, and celebrate her connection to her heritage."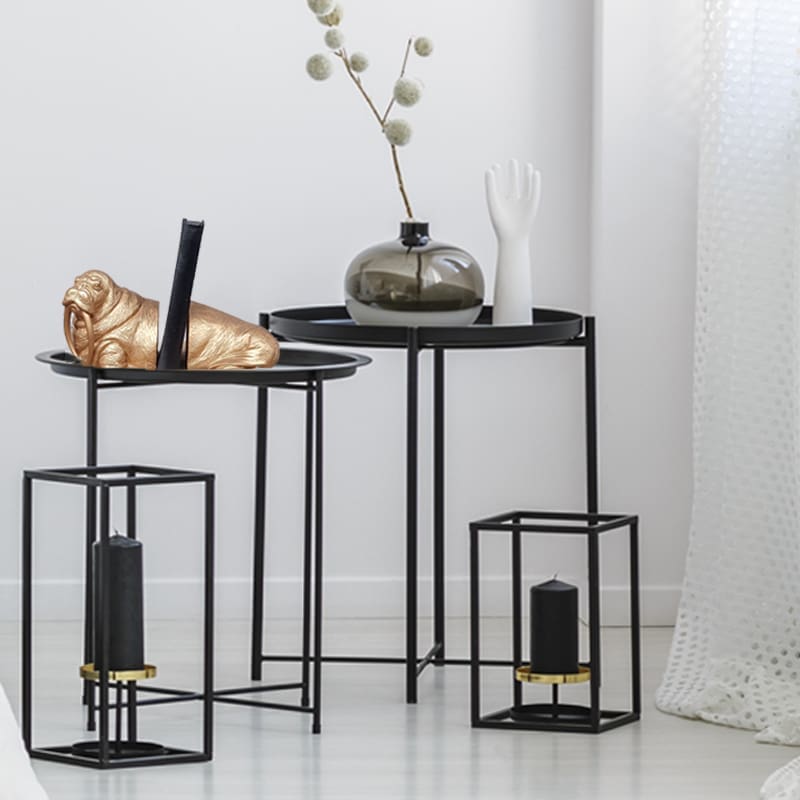 A turning point for Colin came in 2017 when his pieces were featured on The Block.
"That was one of the biggest highlights for me. It felt surreal seeing our collection featured in room reveals and challenges.
"I'm a big fan of the show and always had a goal to have a product featured on The Block — let alone 15 designs! It was a pinch yourself moment… and then to have many designs sell out nationwide within days, some within hours, was a roller-coaster of excitement.
"Over the years, we've built a strong relationship with the amazing team at The Block Shop. They're passionate about interiors and have been instrumental in our growth."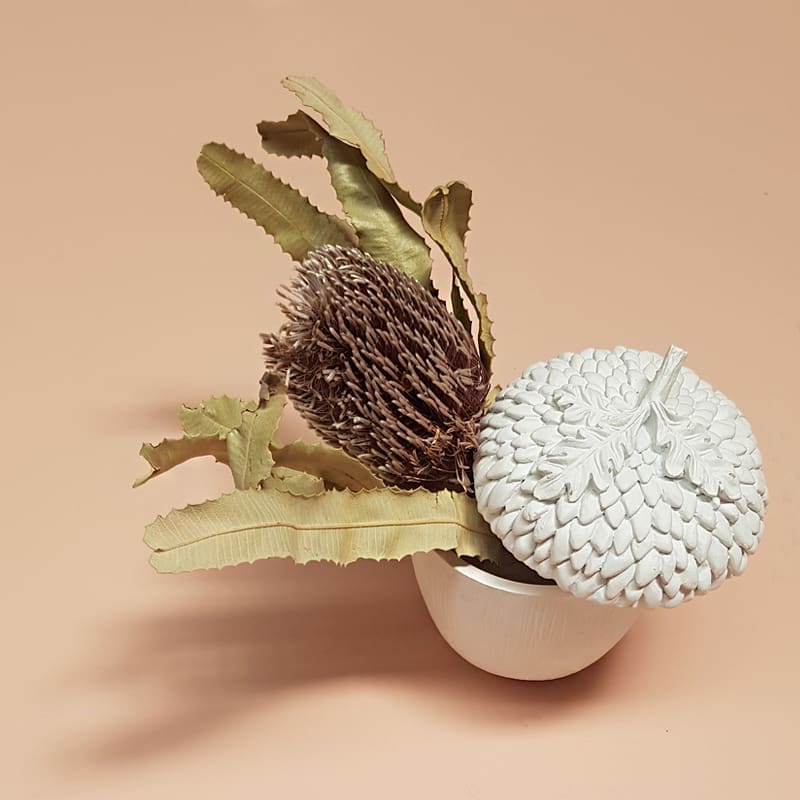 To maintain a unique and exclusive range, Colin says producing limited quantities of each product is a must.
"It ensures a sense of individuality in interior home décor. There's so much thoughtlessly mass-produced décor available now.
"The best kinds of quirk, I think, are the ones that create micro moments of surprise or conversation with your guests. White Moose allows you to fill your home with our signature animal range and unique décor items, becoming an extension of your personality and style."
We also love that they give back with every purchase.
"Creating positive change is so important to us, especially given our relationship to animals and the environment. We've partnered with The Trees of The Future program to help provide sustainable agricultural and farming practices in Sub-Saharan Africa. For every White Moose order placed we plant a tree through the Tree for The Future program. Your orders make a difference."