In this week's home tour, we explore an architectural new build that embraces a broad materials palette to create a character-filled home. While many new builds can lack an emotional connection, you'll see the playful and sentimental elements weaved throughout ab House avoid this problem. Ben Walker from Ben Walker Architects takes us on the tour.
Related article: Classic Canberra home adds a modern extension: A tour of Elm Grove House
Related article: Peachy tones and gorgeous curves in the latest home renovation from Three Birds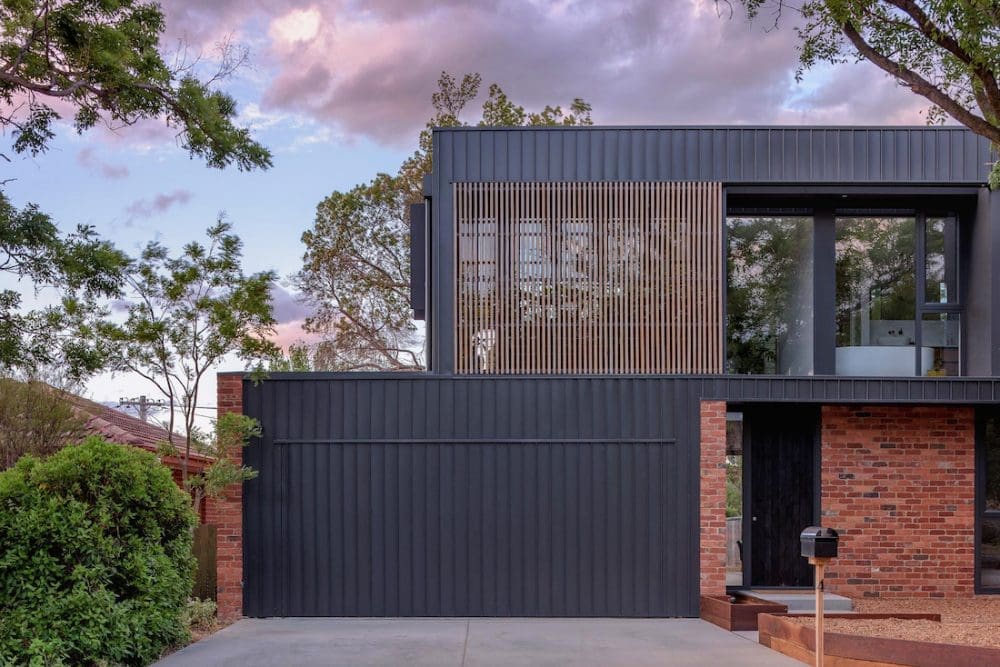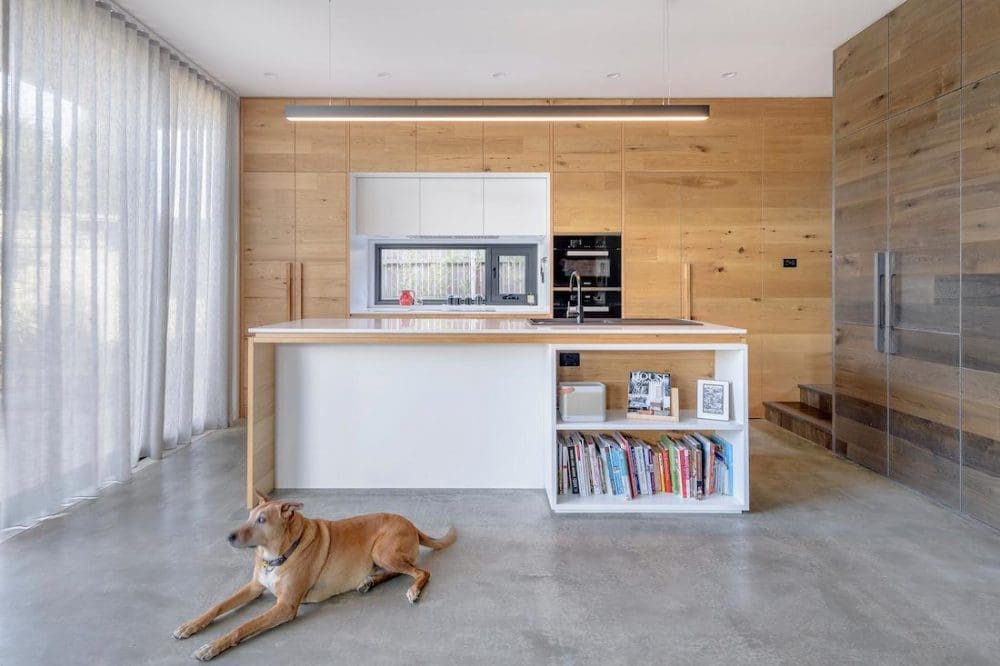 Mixing materials, textures and even colours, this home showcases many unique features brought to life by Ben and his architectural team.
"This 2-storey home is located in the north of Canberra. It includes 3 bedrooms, open kitchen and living spaces, a 2-storey study, rumpus, garage and wet areas," explains Ben.
"It was designed and developed with careful consideration of the site and to the number of nuances in the clients brief.
"They wanted their new house to provide great living amenities that respond to the conditions of the site and performs well thermally during the year.
"The Canberra climate can be quite challenging, given the large range of temperatures between the summer and winter peaks."
Shop the look: ab House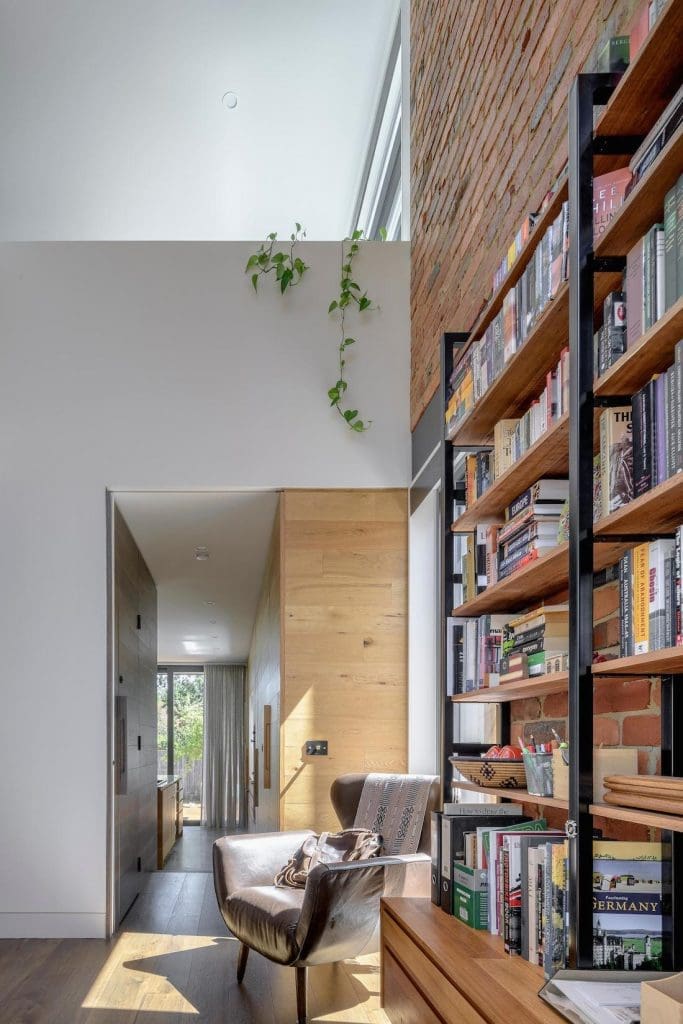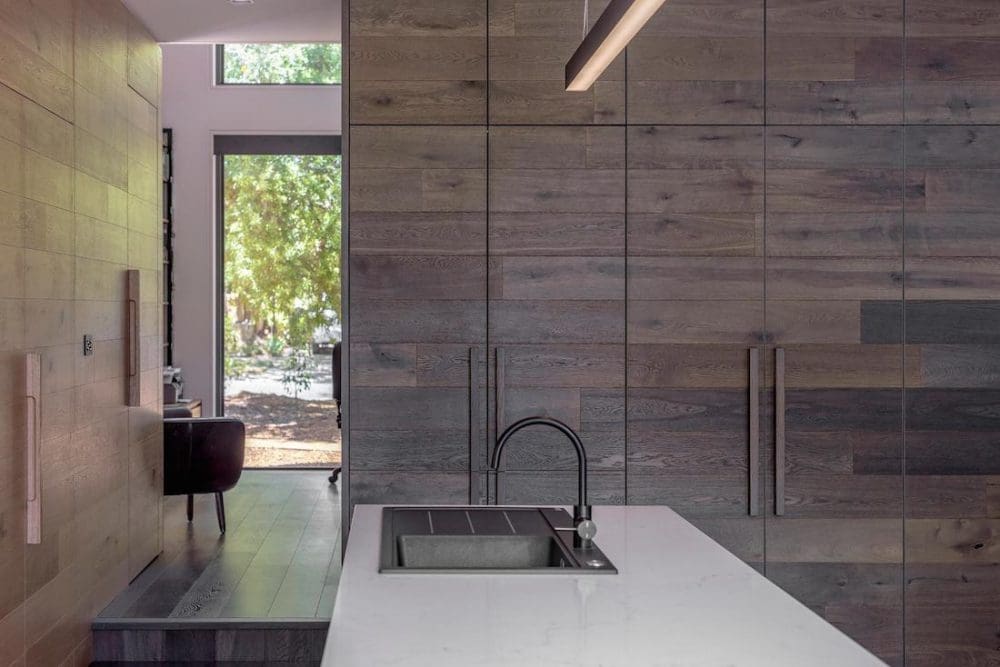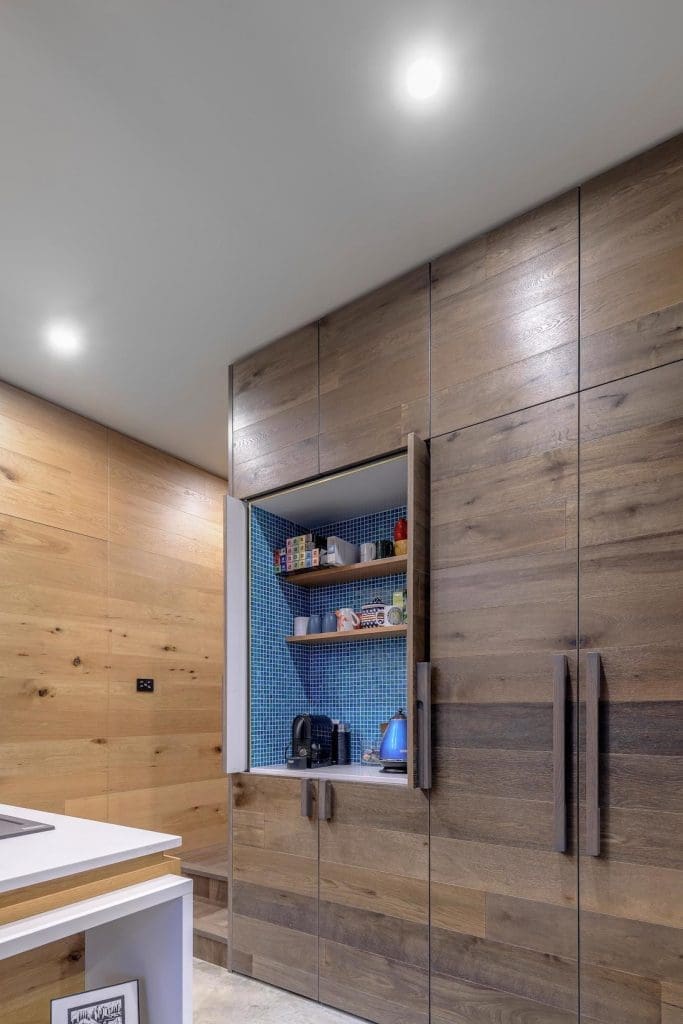 Home to a family of 4 and their beloved pooch, the owners wanted to add their own playful and sentimental elements to their new abode.
"The house has a playful side, to showcase the home owners interest in bespoke and whimsical design strategies. This is most evident in the cantilevered rear balconies. Each has a different projection length to reflect the heirarchy of interior bedrooms.
"In the powder room, they contain unexpected textures and colours that are reminiscent of a speakeasy from the 1920s. And also in hidden doorways that are 'dressed' as joinery elements," explains Ben.
"One of the family's favourite playful and sentimental elements are the hardwood boards that make up the external eaves, screens, landscape elements and internal vanity joinery.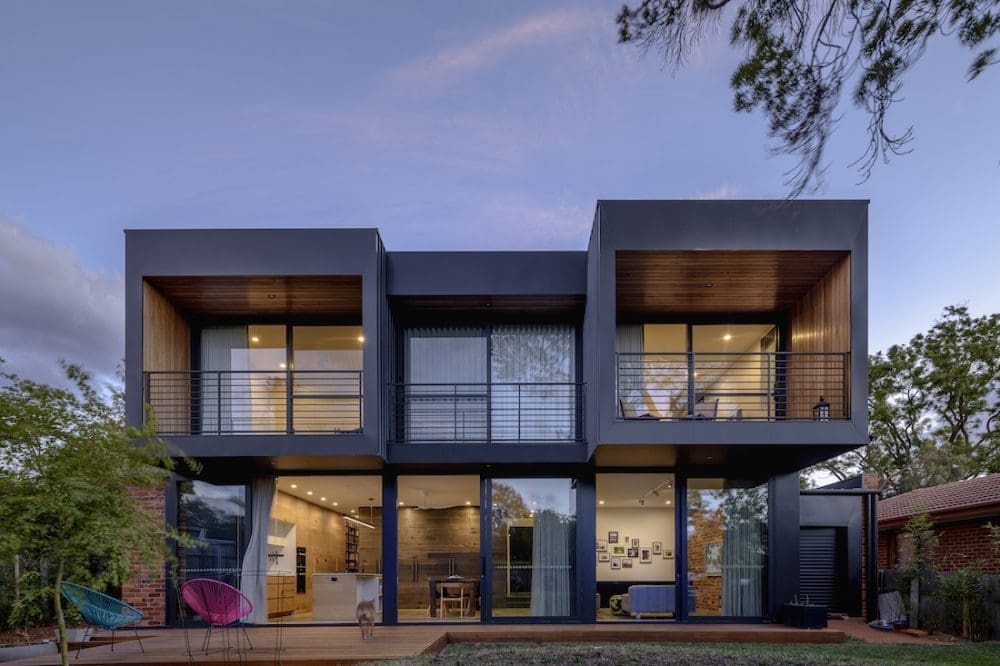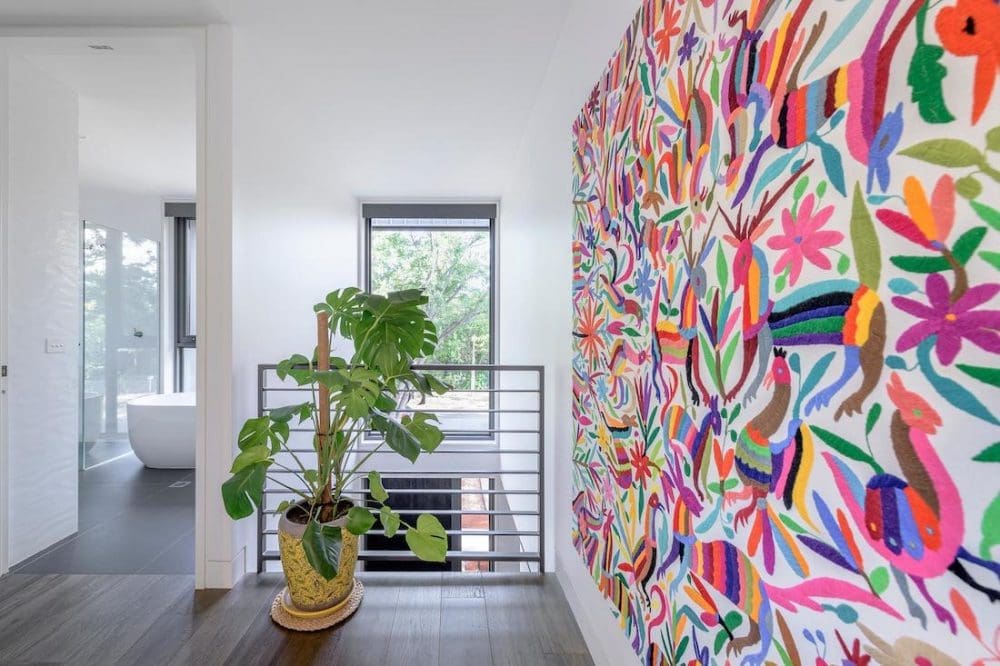 A mix of contrasting materials was also used to give the home its unique facade.
"The external finishes include charcoal coloured folded panel sheeting, recycled Canberra red bricks and Blackbutt timber," says Ben.
"The bricks are typical of early pre-war Canberra houses. The clients were keen to reflect this condition in their new house. The charcoal metal cladding provides a clear contrast to the red bricks and assists in articulating the folding metal 'veil'. And the timber screens and eaves linings provide detail and warm textures."
"I think my favourite elements are the internal voids. They provide a sense of generosity in the interior volumes and throw light to the lower rooms. They also provide internal communication spaces between the upper and lower floors.
"I also love how the home celebrates the incredible elevated views of the mountains to the east and west of Canberra. The family get to experience the views each and every day which is pretty special."
Thank you to Ben for showing us around another impressive Canberra home. To see more projects from Ben Walker Architects, visit their website or Instagram page.
There were so many playful and sentimental elements to discover, which was your favourite? Tell us in the comment section below.
Photography — The Guthrie Project
Builder — Ewer Constructions
Joinery — Matrix Joinery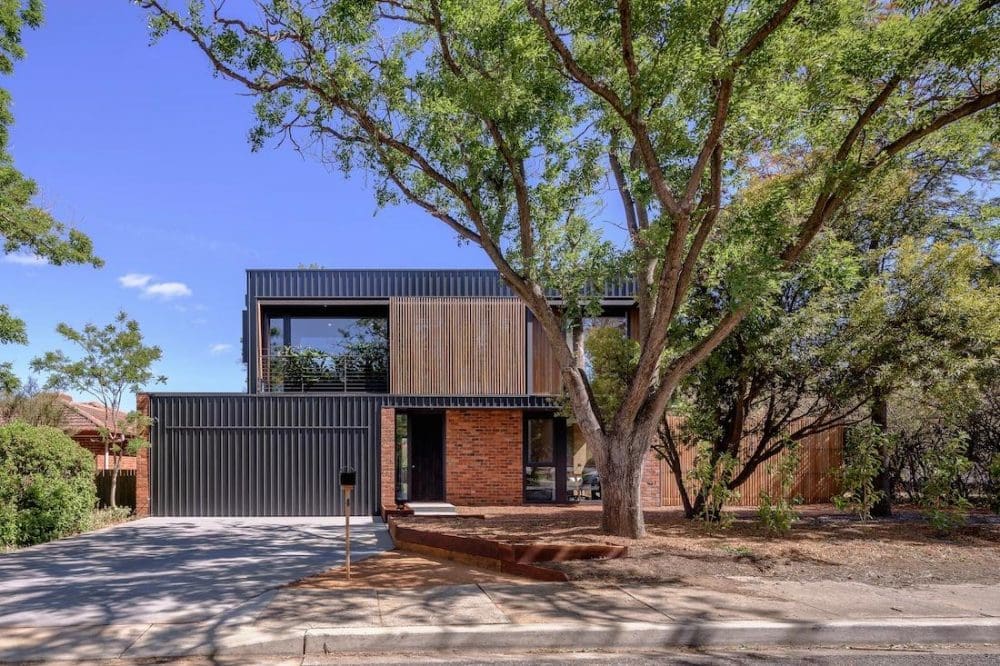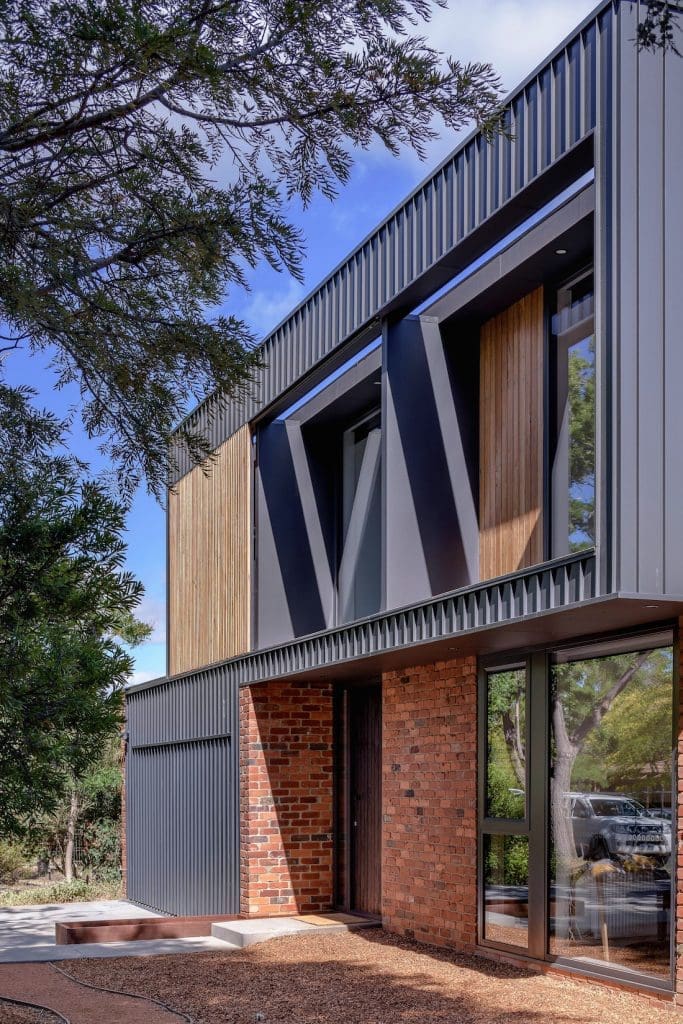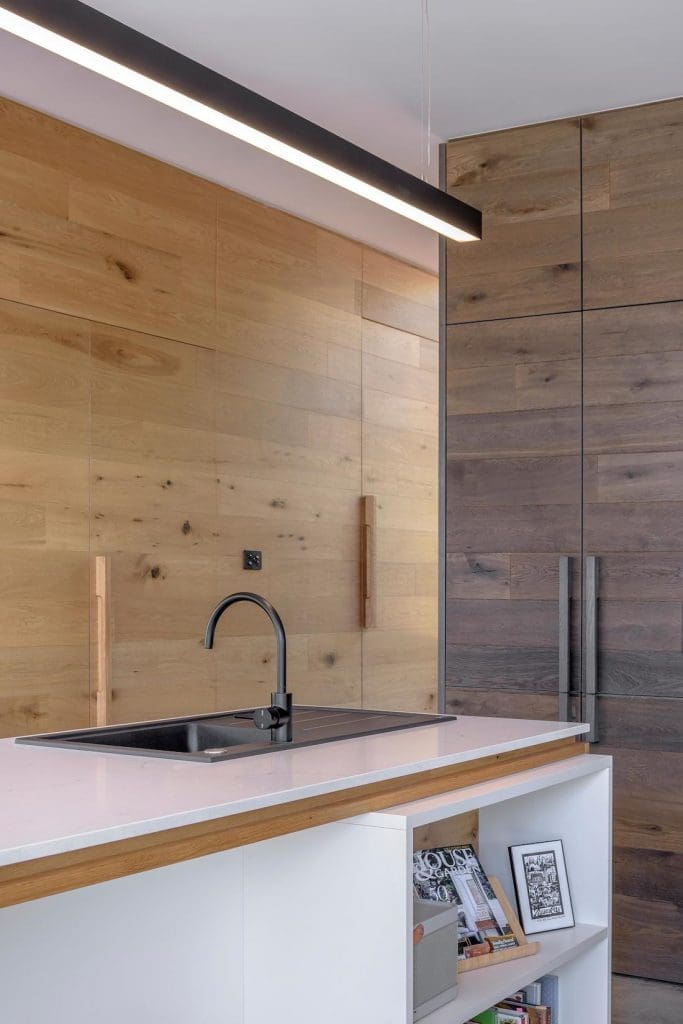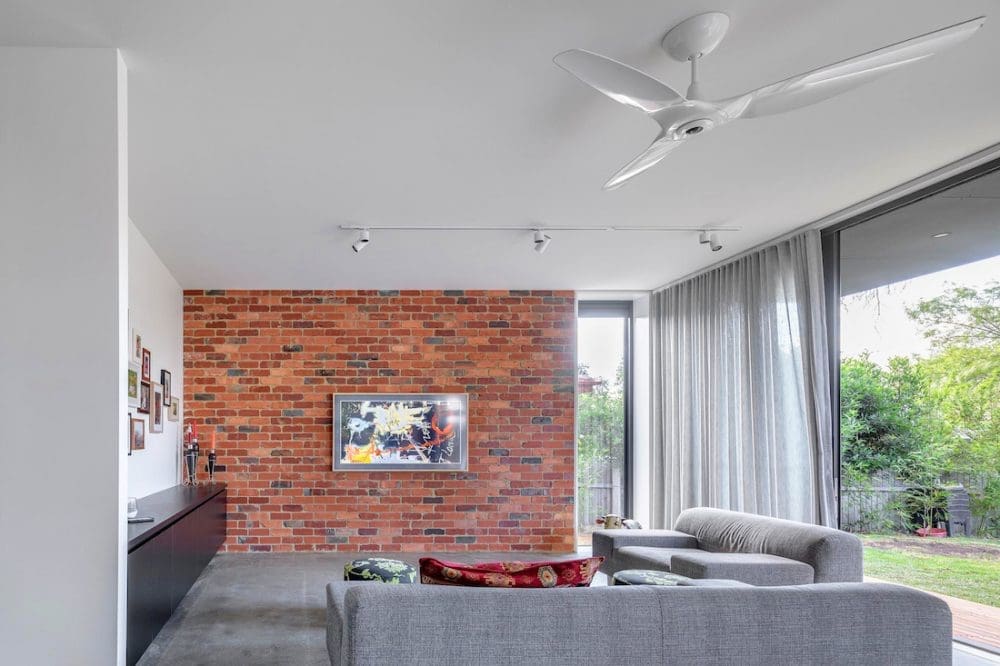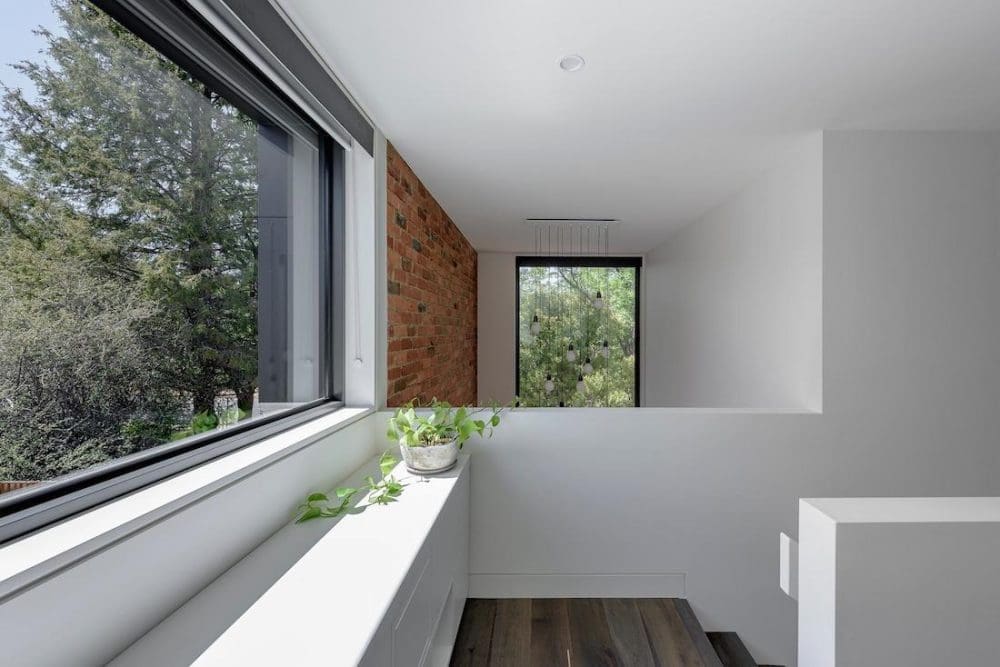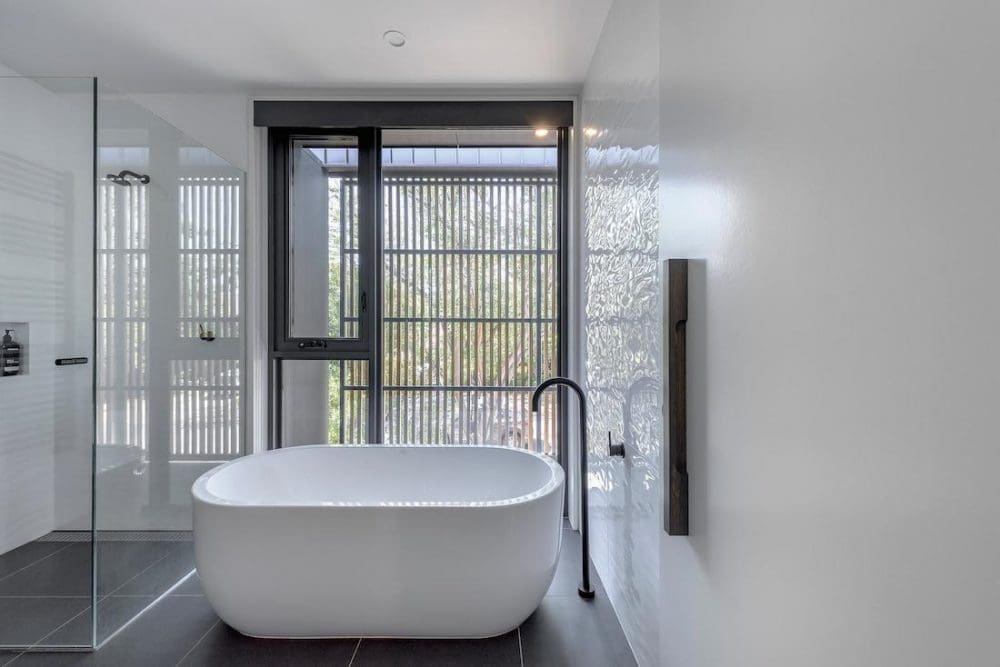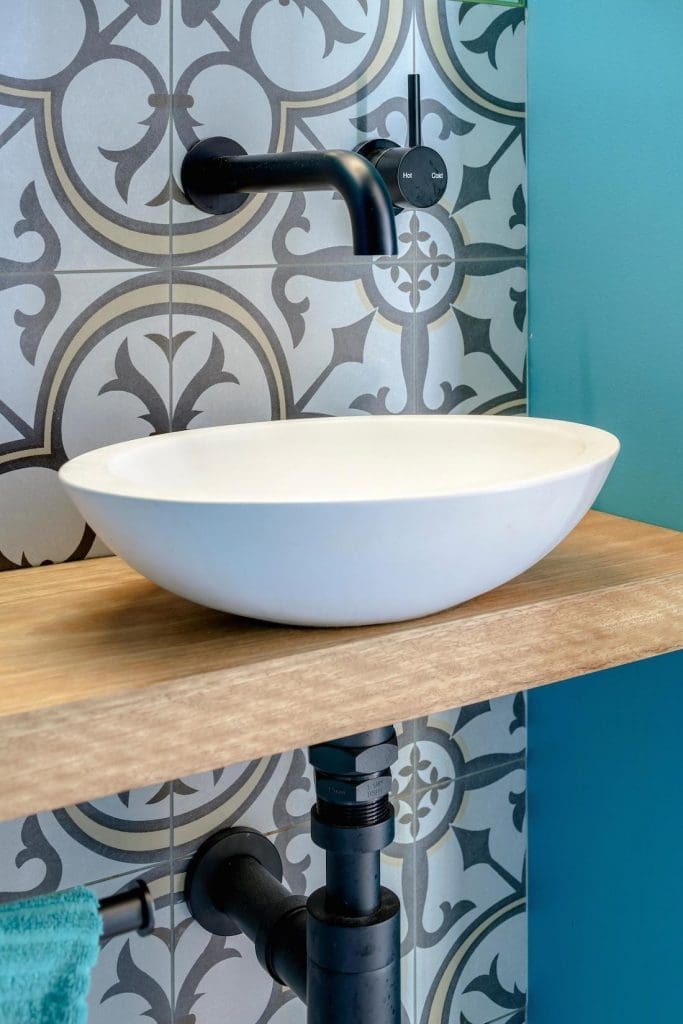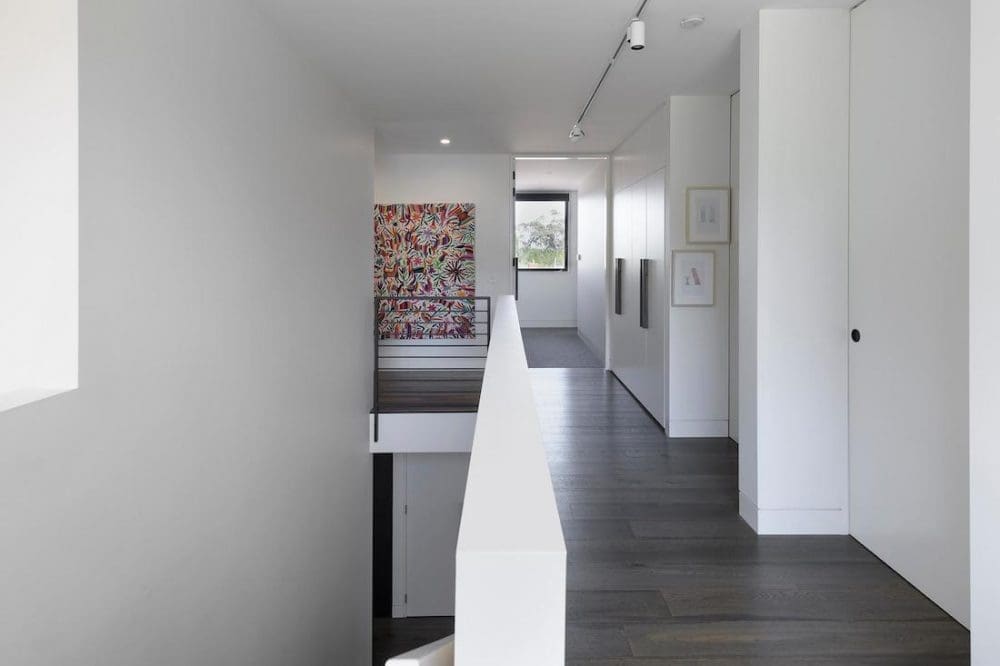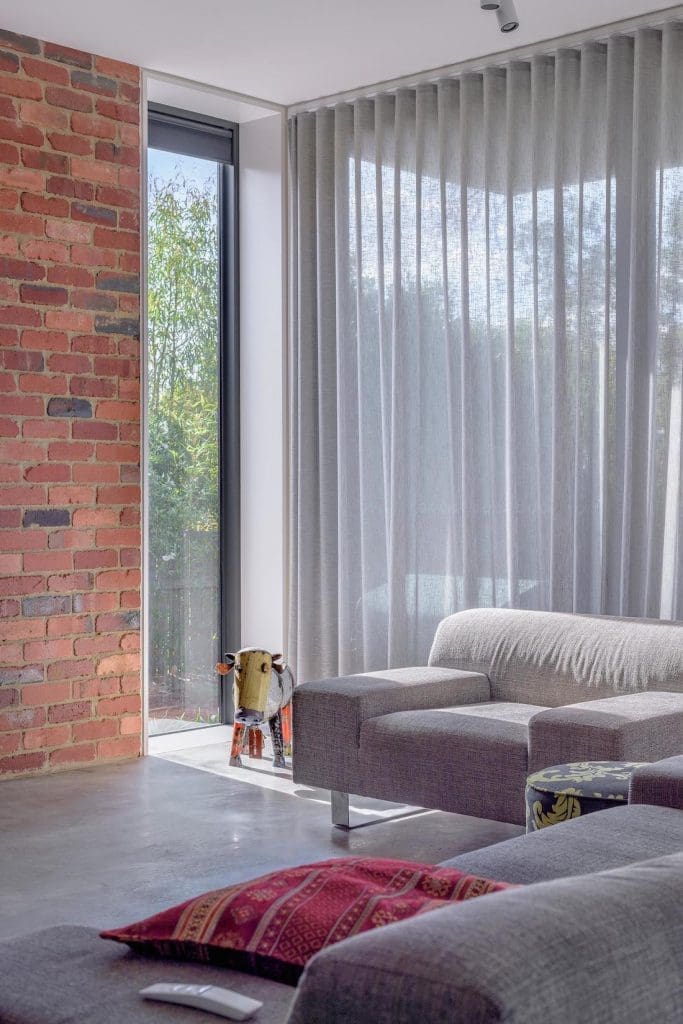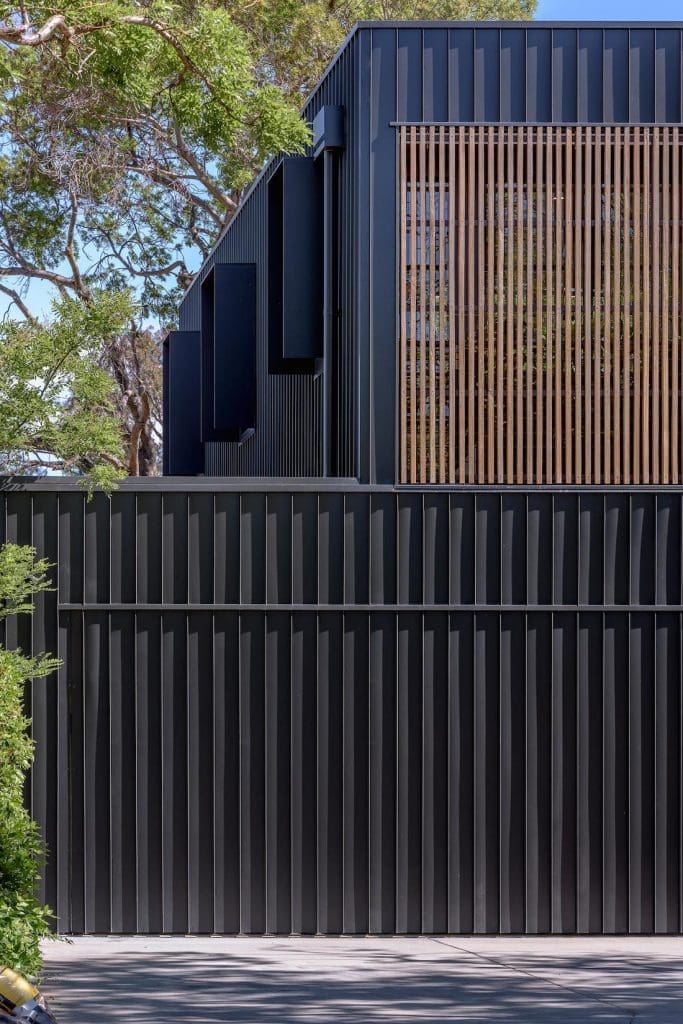 Shop the look: ab House
Disclaimer: This post contains some affiliate links. This means that when you click on a link and purchase something from that site, we may make a small commission at no extra cost to you. We promise we only work with brands we know, love and trust.