Nothing gets us more excited than discovering a hidden (home tour) gem while scrolling through social media. And that's exactly how we came across the coastal oasis that is Tawarri house. With its endless curves and textures, it's an absolute beauty that is sure to take your breath away.
We were excited to take a tour with the mastermind behind the design, Wayne Greenland, Principal Architect of Habitat Studio Architects.
Related article: Small spaces that feel bigger — A home tour where light trumps space
Related article: The epitome of island living: Exploring Nannygai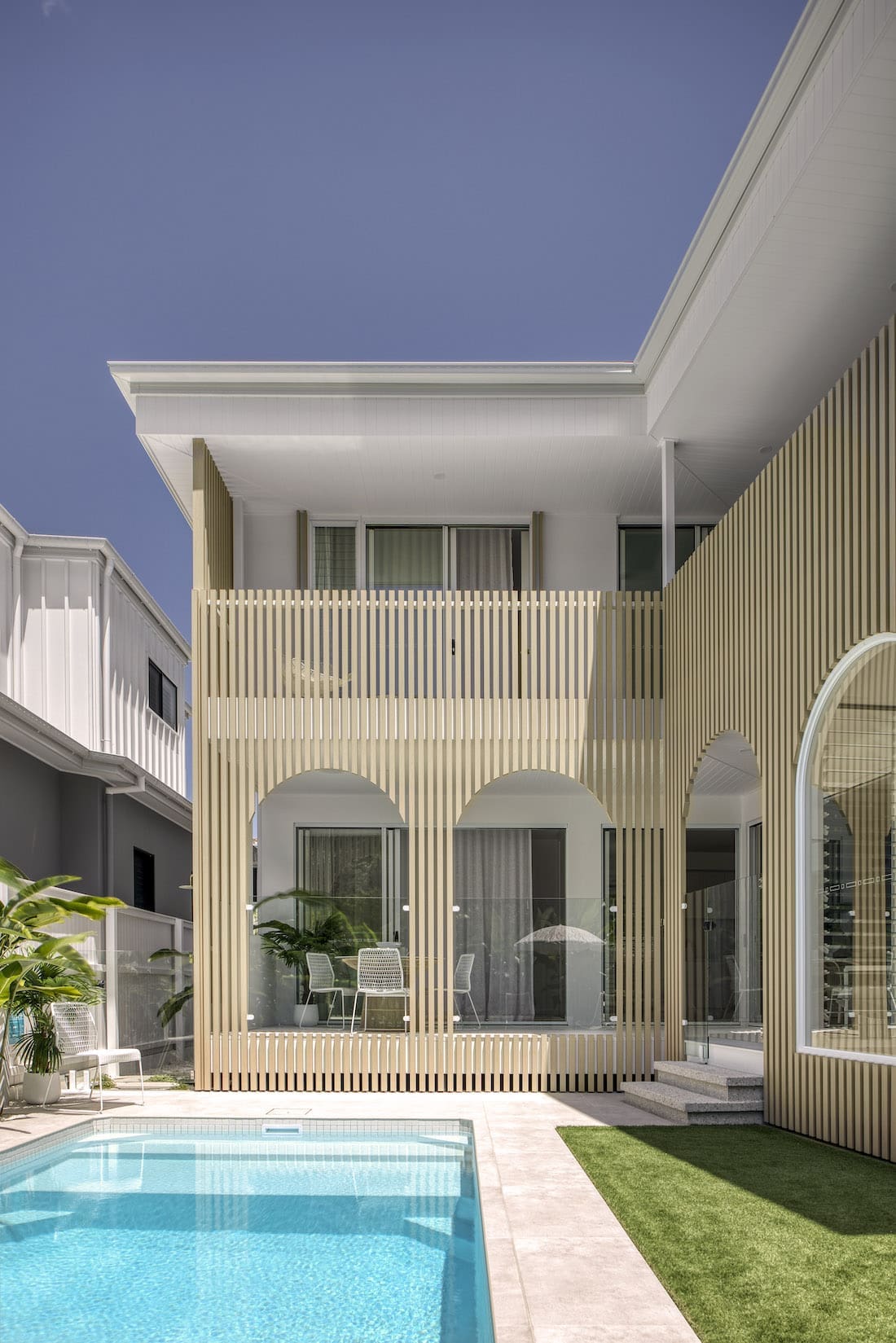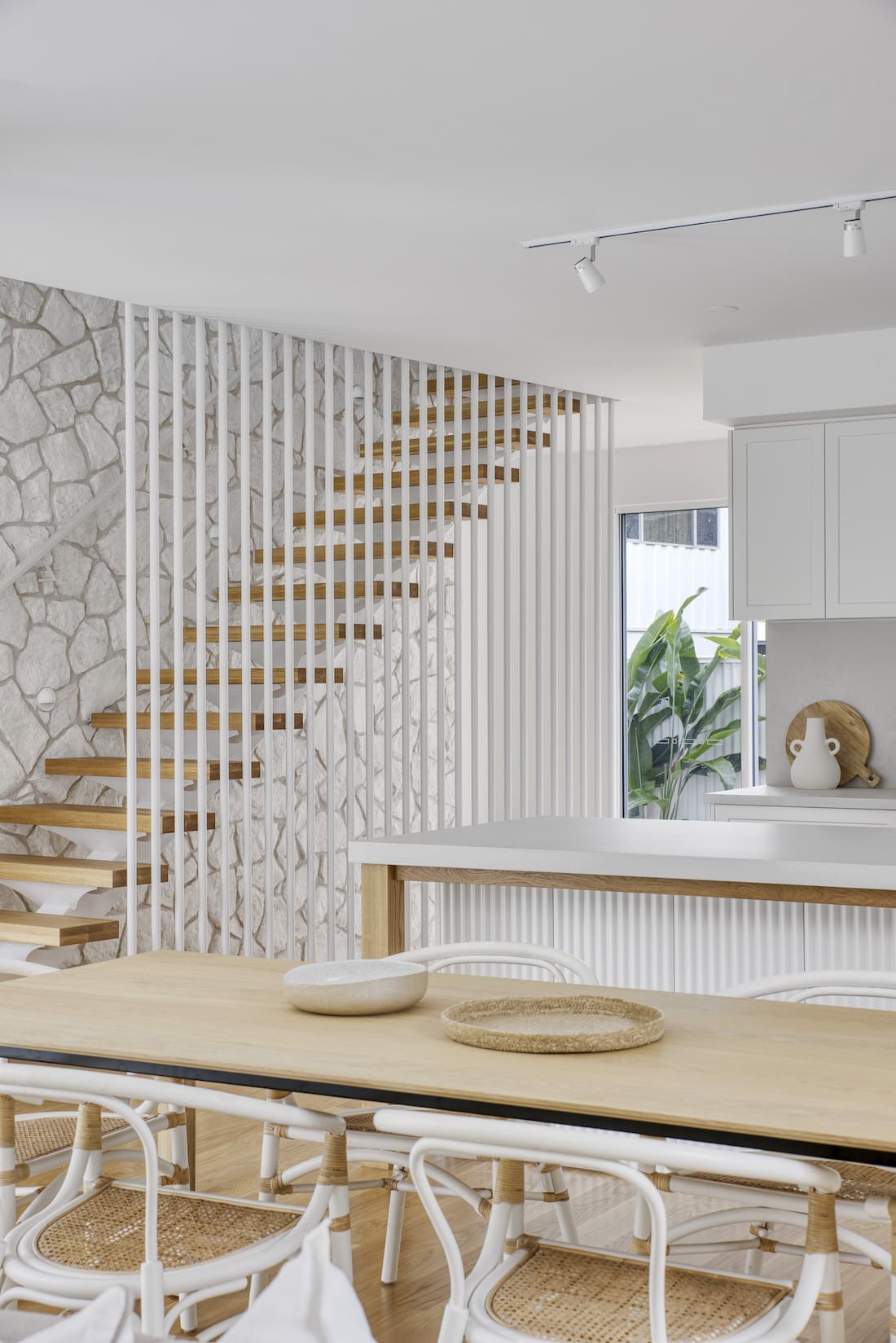 Located in enviable Burleigh Heads on Queensland's Gold Coast, this is a family home that makes the most of its tight block.
"This project was bought by a New Zealand couple who were then locked out of returning to Australia due to Covid travel restrictions. They only got to visit the project after it was completed!" explains Wayne.
"It's a 5 bedroom, 3 bathroom home built over 2-storeys. But what made this project tricky was the residence sits on a constrained site.
"The biggest challenge was creating a house of adequate size and suitable for family living. As well as leaving enough space for a landscaped courtyard and pool area. We wanted to ensure we didn't fill up the complete site with just the house."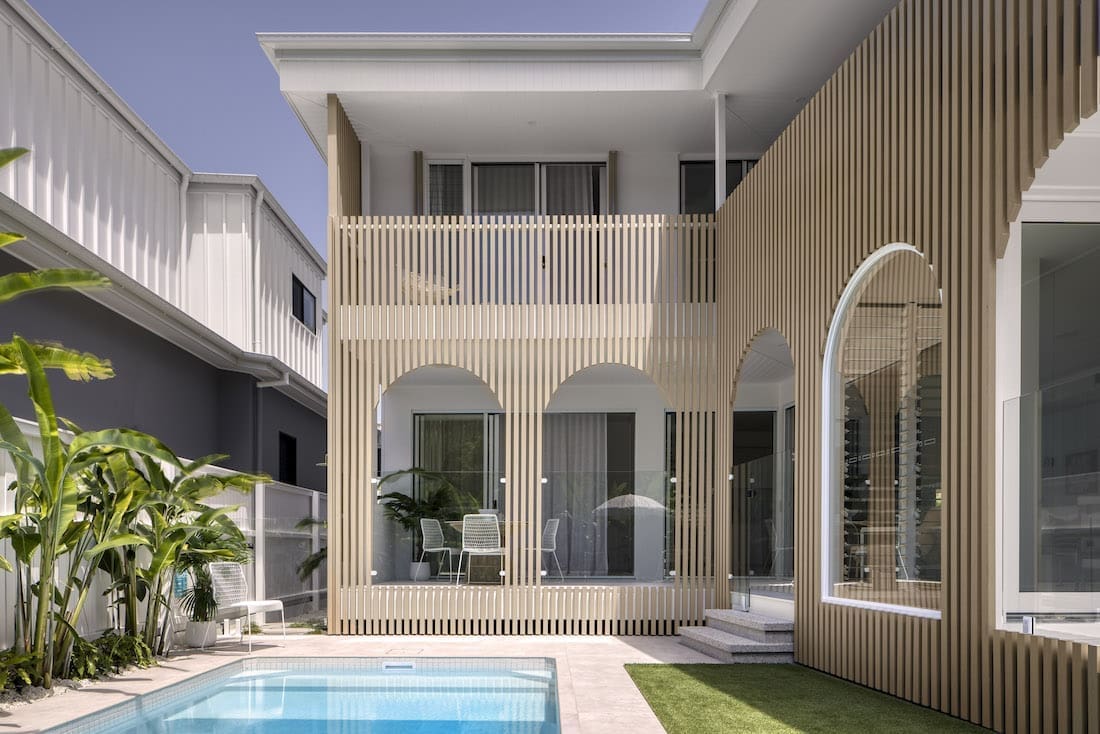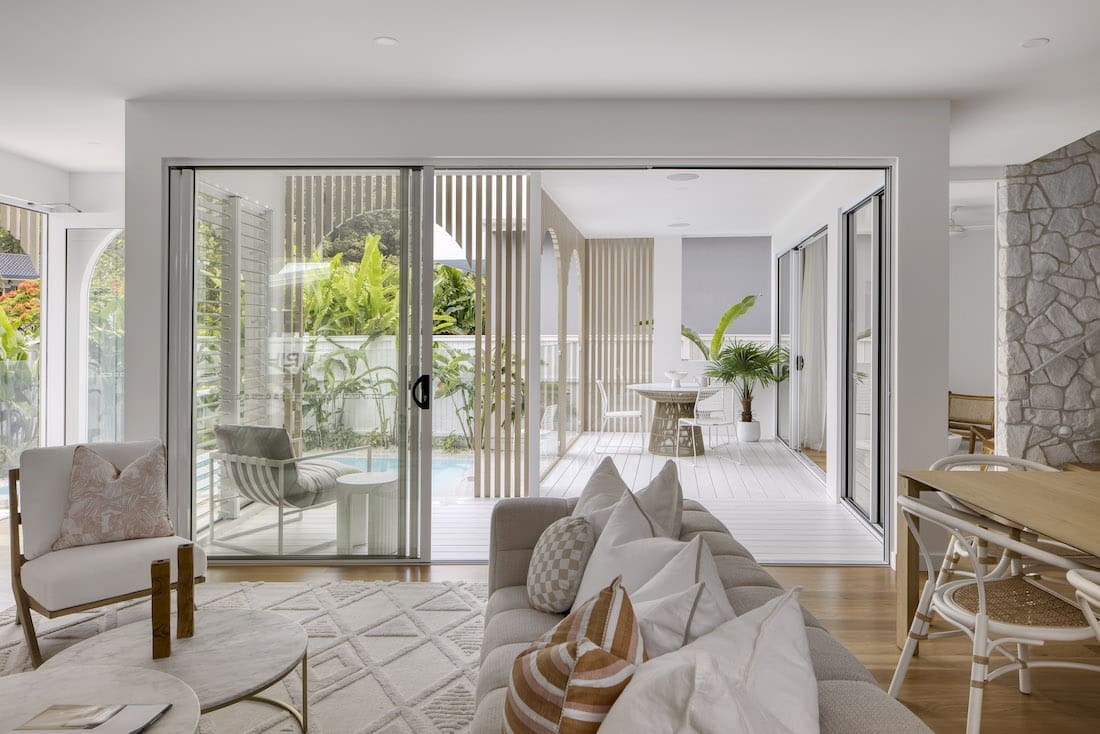 What truly sets this coastal oasis apart is its beautiful facade which is functional, as well as stunning.
"I'd describe this home's style as contemporary coastal," says Wayne.
"It's indicative of its sub-tropical surrounds. The home's defining element is the arched vertical batten aluminium screen. This screen acts like a skirt to the deck areas.
"It extends as a balustrade over the deck to act as a colonnade [a long sequence of columns] to thicken the facade and help cool the interior living spaces. The screen also curves upon itself on the front facade, defining the home's entry."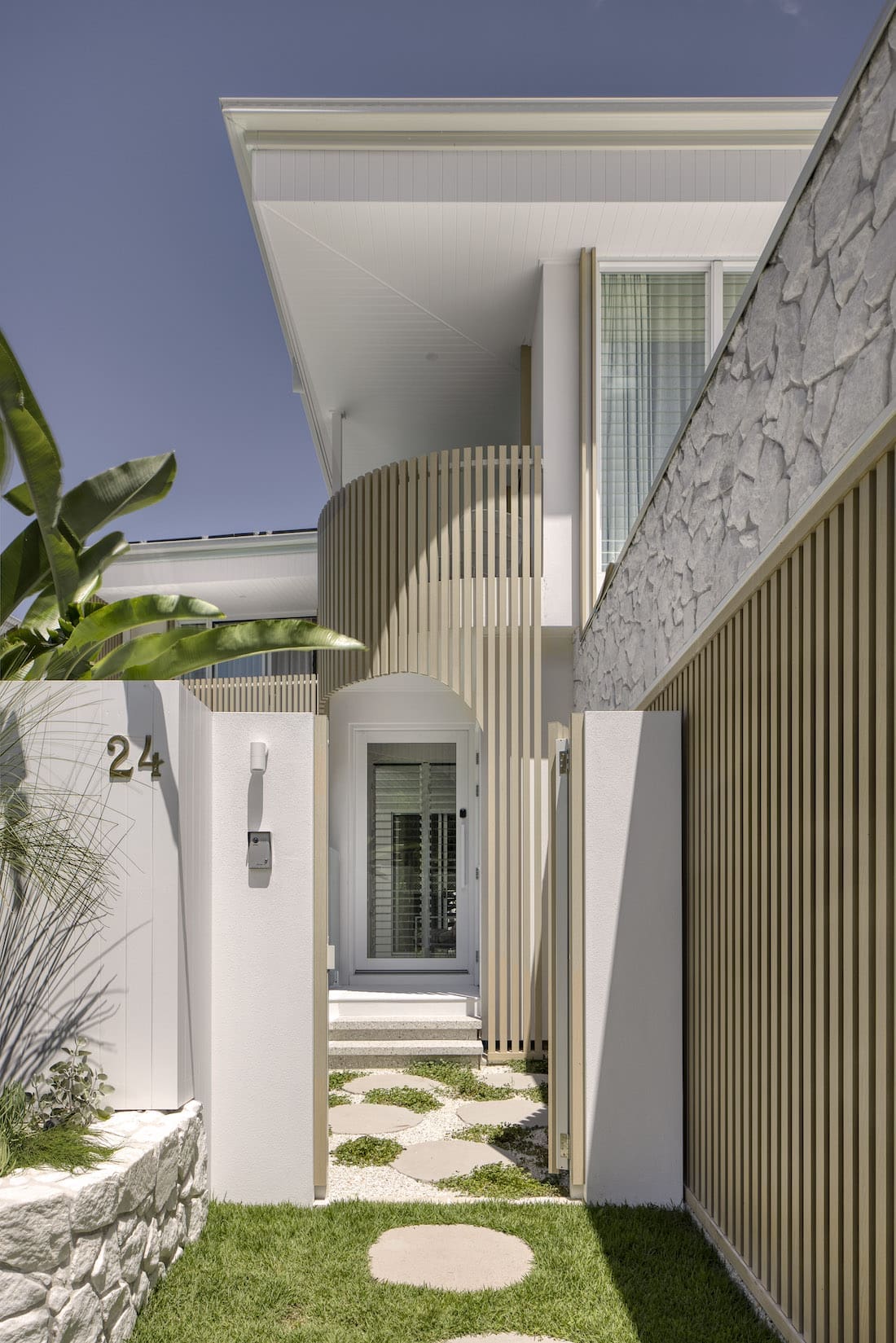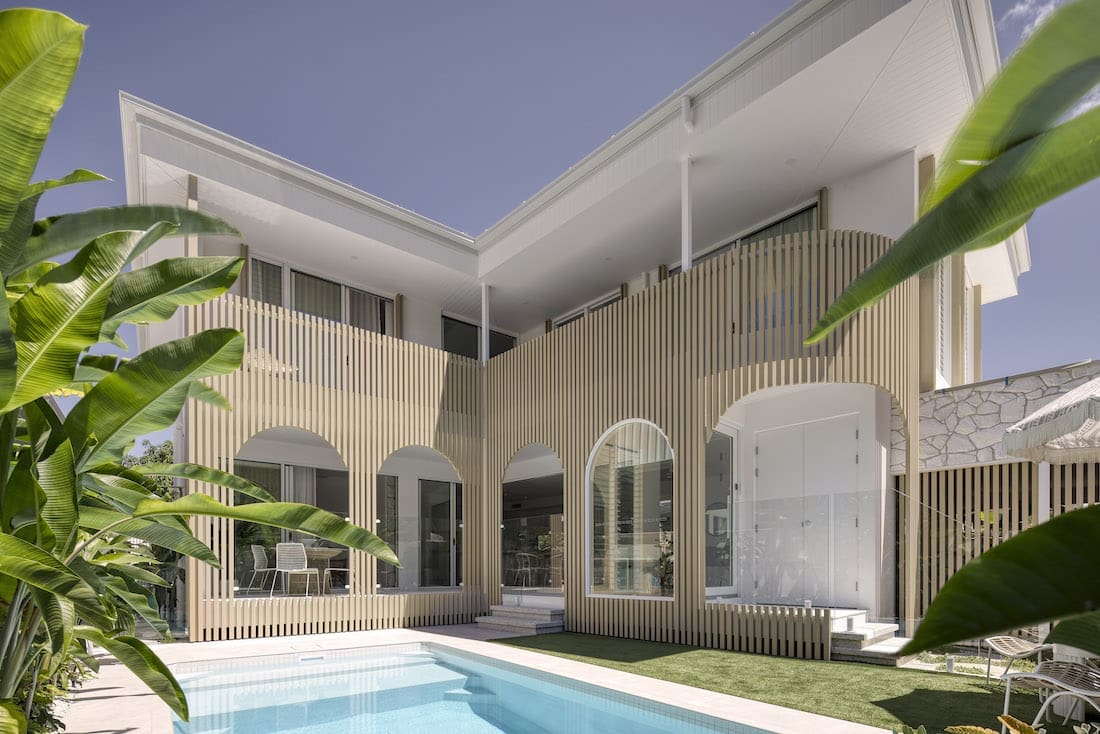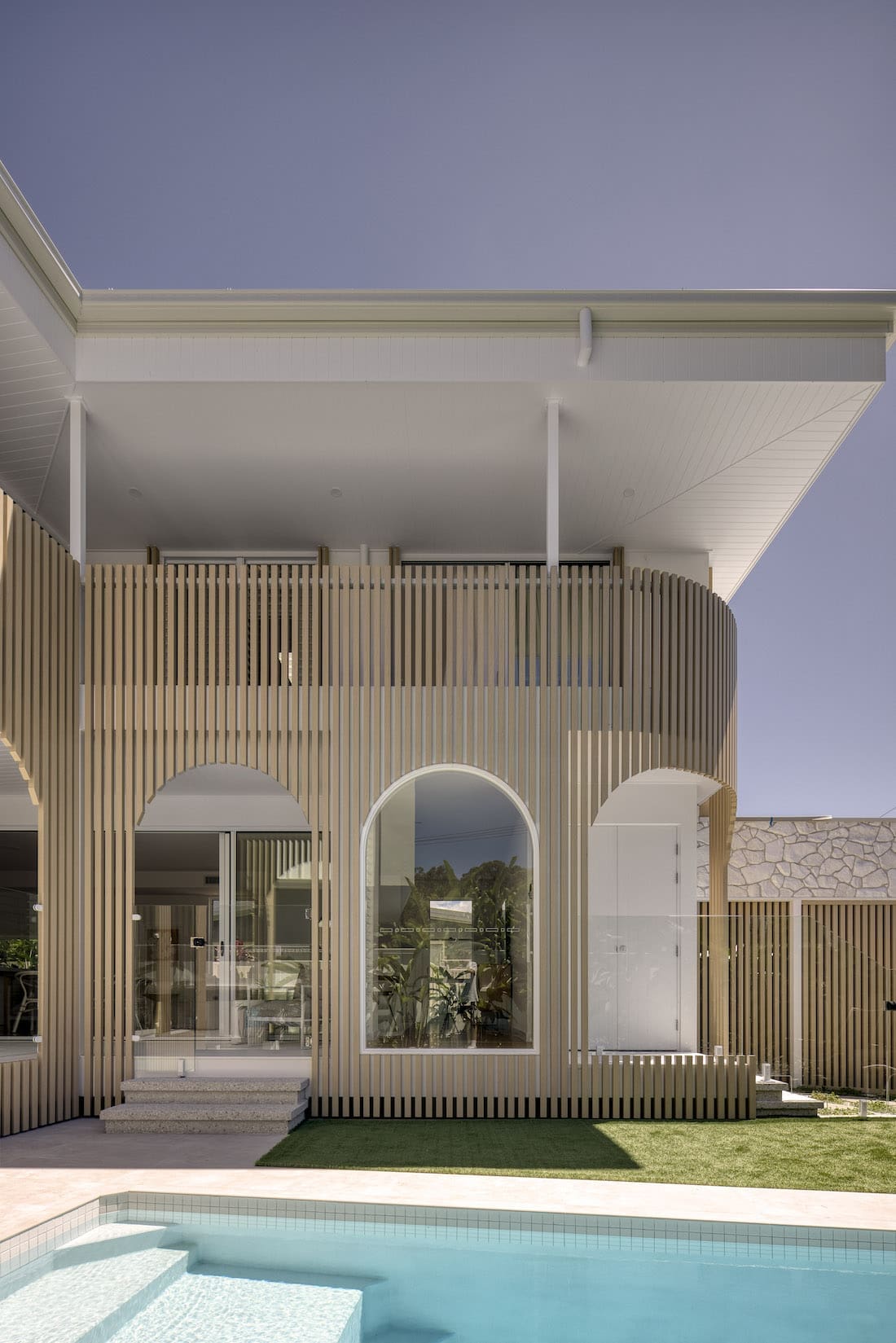 Situated on a small block, this project shows how clever planning can make a home feel anything but small.
"The largest constraint was trying to design a home that took advantage of the outdoors. It's situated in beautiful Burleigh Heads on the Gold Coast and it was vital that we allowed the design to open externally to its surrounding settings," explains Wayne.
"We were working with just a 332 square metre site! The building form was pushed to the rear of the site to capitalise on the northern aspect to the street and views to the Burleigh ridgeline.
"The lower ground was designed with its permeable facade to wrap around the northern courtyard and pool, and take in the lush landscaping.
"The ground floor houses all the shared zones. Such as the living, dining and kitchen, as well as a flexible guest bedroom, adjacent to the pool. This bedroom can also transition into a kids rumpus room if need be.
"Each of these spaces has a view to the lush surrounds, soaking in as much of the outside as possible. Upstairs houses the private zones of the home, including 3 additional bedrooms, a master retreat and kids spill out zone."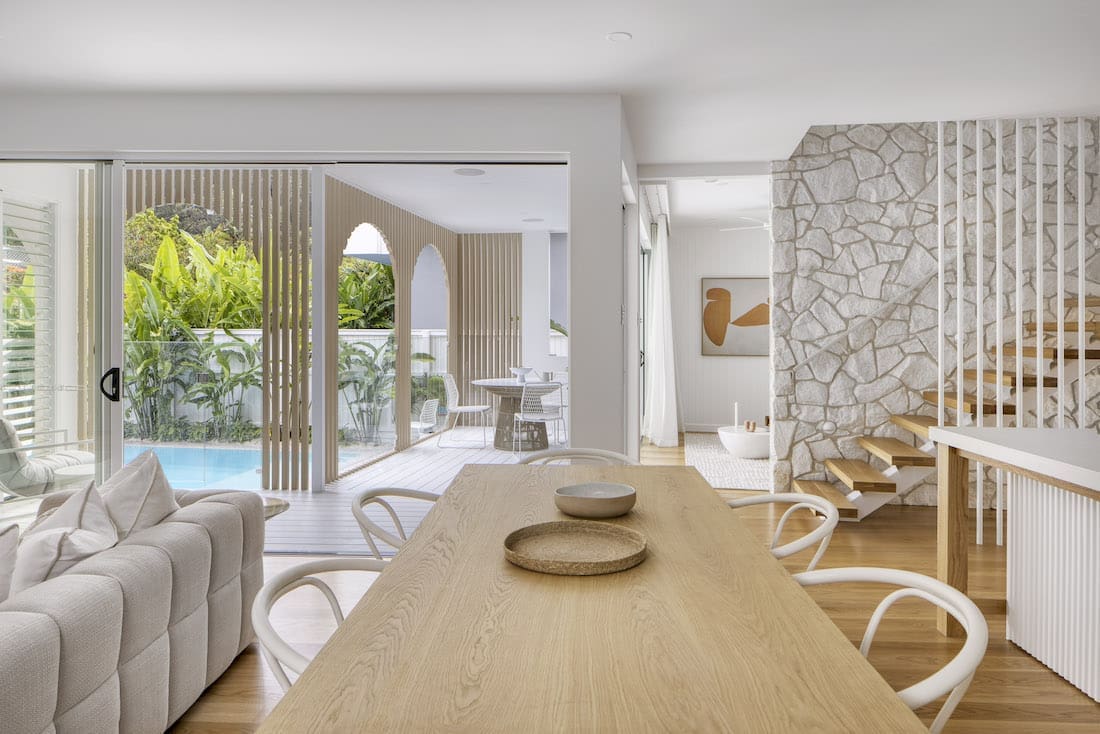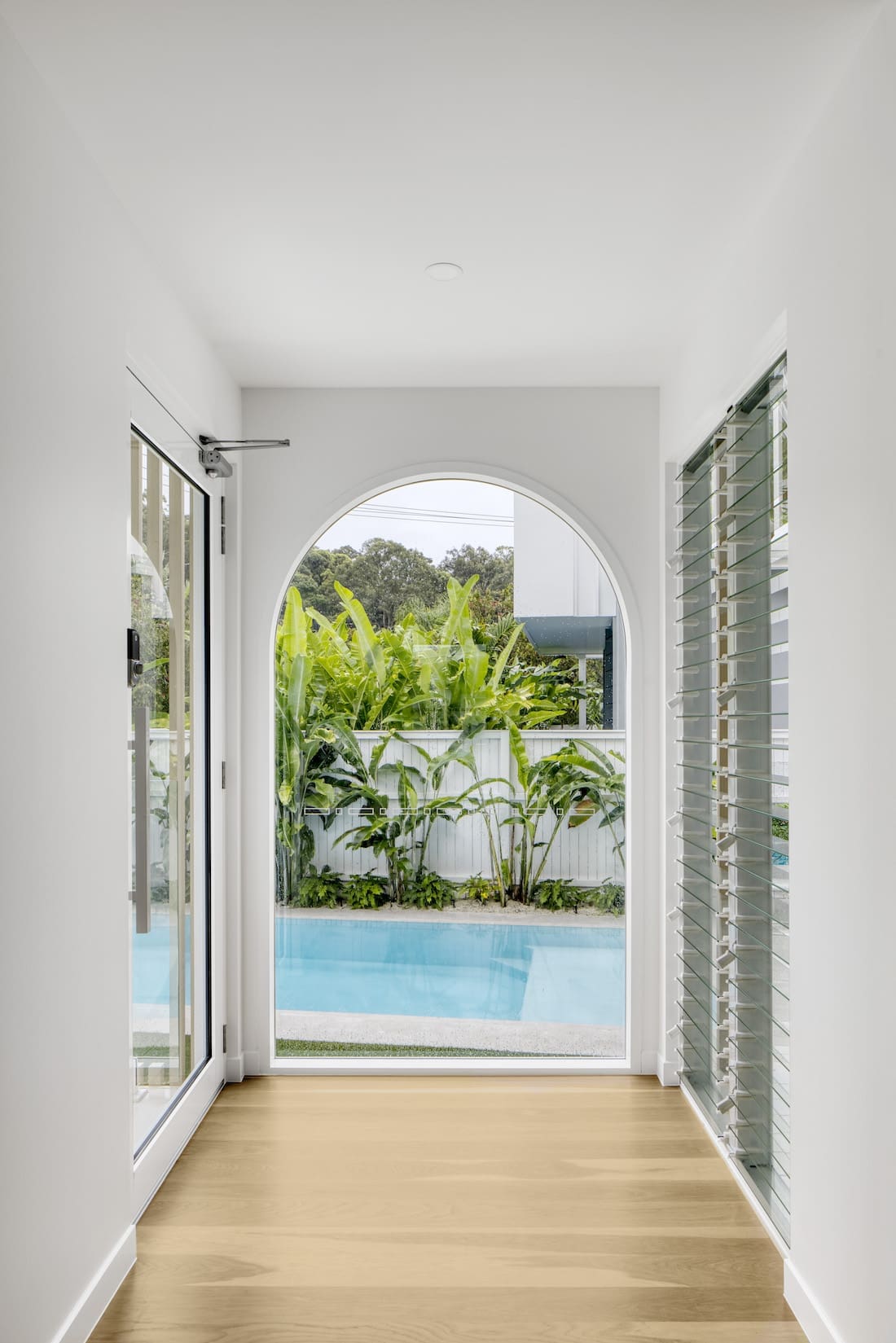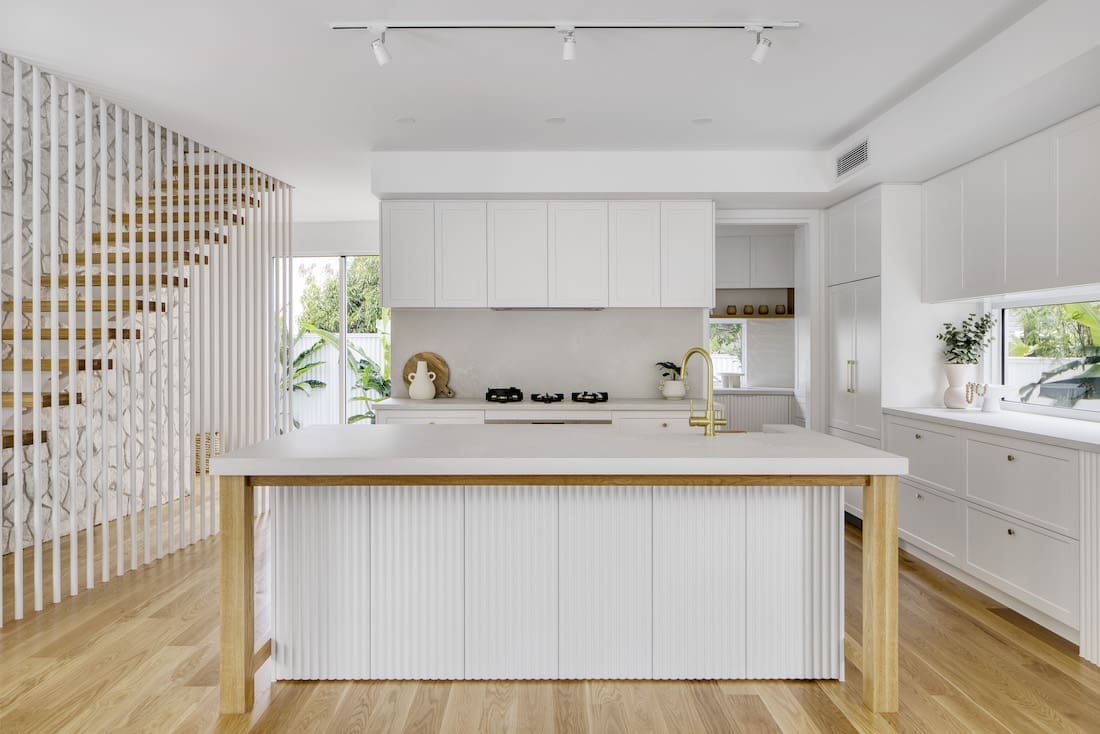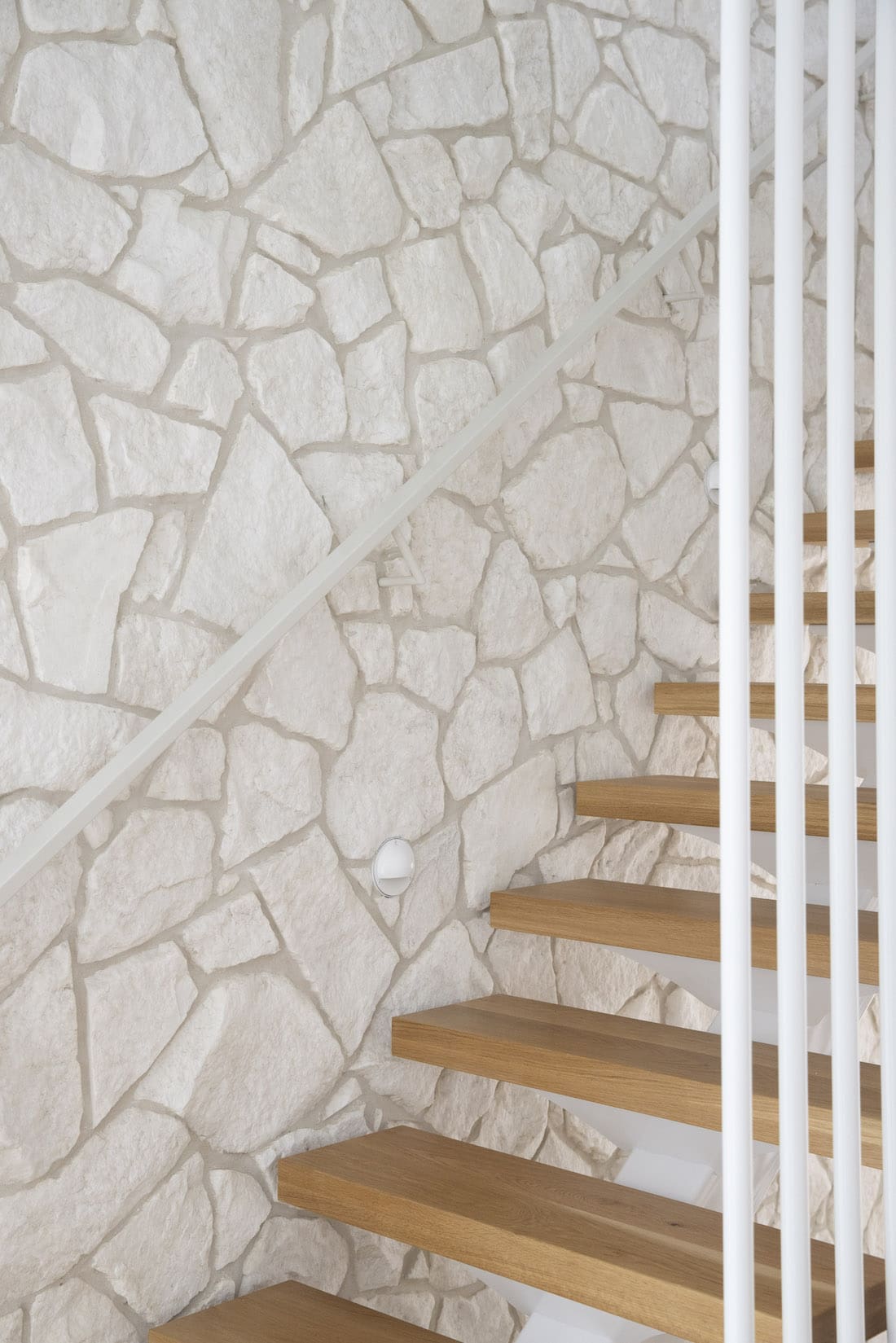 Designed to fit into its beautiful coastal surrounds, Tawarri house features a plethora of raw, natural building materials.
"The overall material palette consists of prominent natural-looking elements. Tones of timber and stone reflect the homes surrounding natural beauty," says Wayne.
"These materials and finer details continue inside the house in an effort to blur the line with the outside natural elements. The building materials and colour palette give Tawarri house a sense of lightness and that relaxed coastal character."
Photography — Kristian van der Beek
Builder — PJH Constructions
Interiors — Our Next Project

Thank you to Wayne for showing us around the glorious coastal oasis that is Tawarri house. To keep an eye on what exciting projects Habitat Studio Architects have coming up, take a look at their website or give them a follow on Instagram.