Furniture and homewares shopping has got to be one of our all-time favourite pastimes (shopping counts as a hobby, right?!). And with Hamptons being one of the top trending home styles, we're sharing our fave places to shop furniture and homewares for Hamptons, country and provincial style homes.
The beauty of these 3 styles is they share many similarities so what works for one style will often look right at home in another.
Credit card ready?!… Let's shop!
Related article: Real homes: Classic Queenslander meets Hamptons chic
Related article: 5 easy ways to achieve a Hamptons outdoor space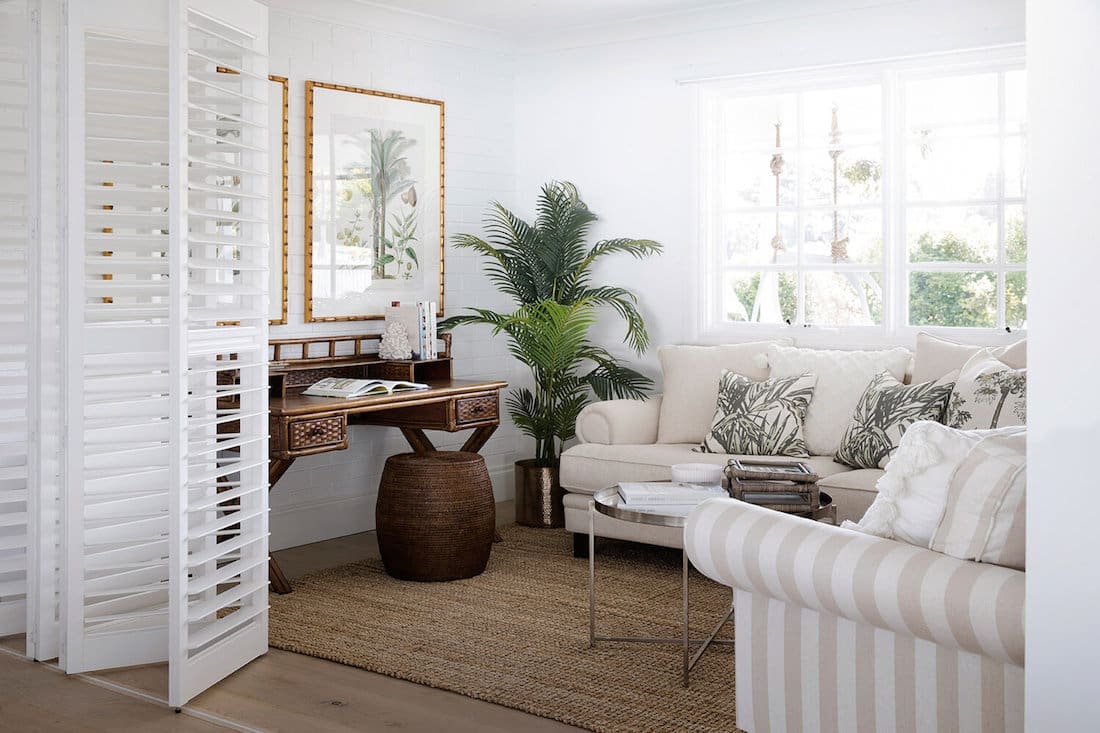 The Hamptons look
Hamptons is all about relaxed beach style with a side of luxe. Crisp whites, cool blues and a hint of texture. Throw in a stripe or two, some wicker or jute and you're on your way to the perfect Hamptons style. It's sophisticated, elegant and embodies those effortless holiday vibes.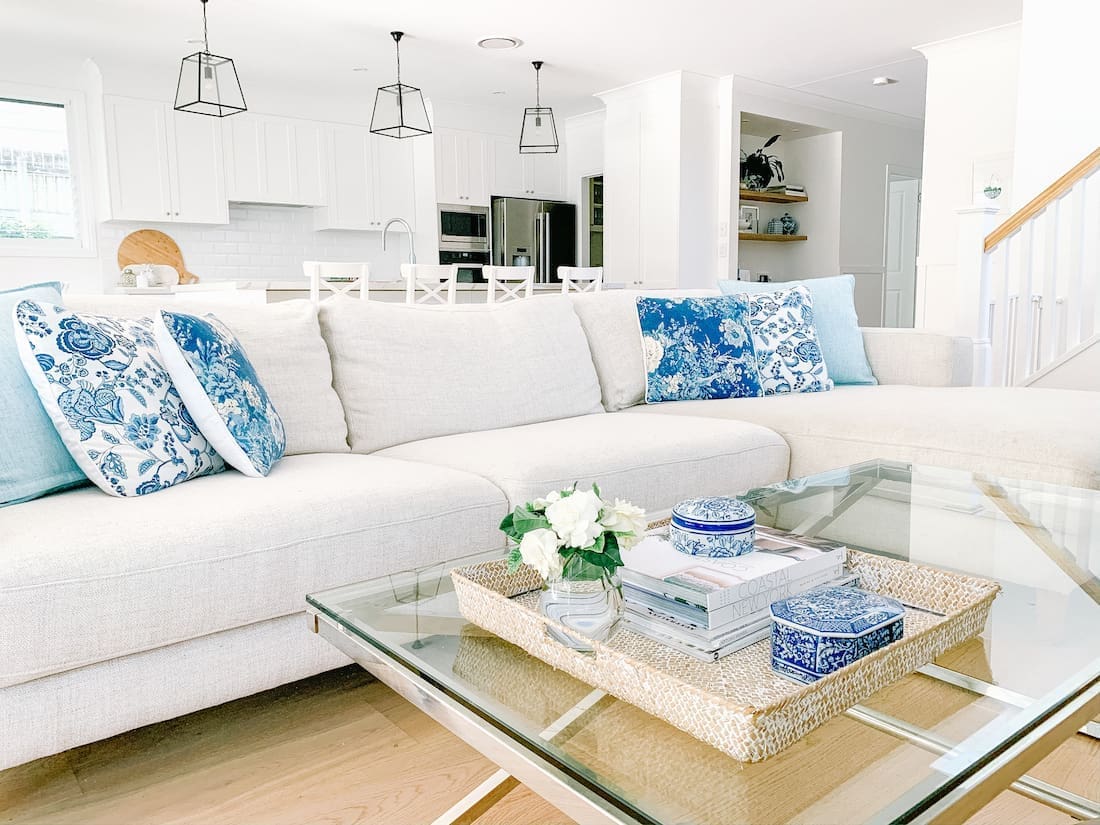 Country style
Country style is all about classic, but with a modern twist. Think traditional farm house using plenty of wood, brick, stone, exposed beams, other natural materials and beautifully imperfect furniture pieces. It's cosy and inviting, not too 'perfect' and altogether beautiful.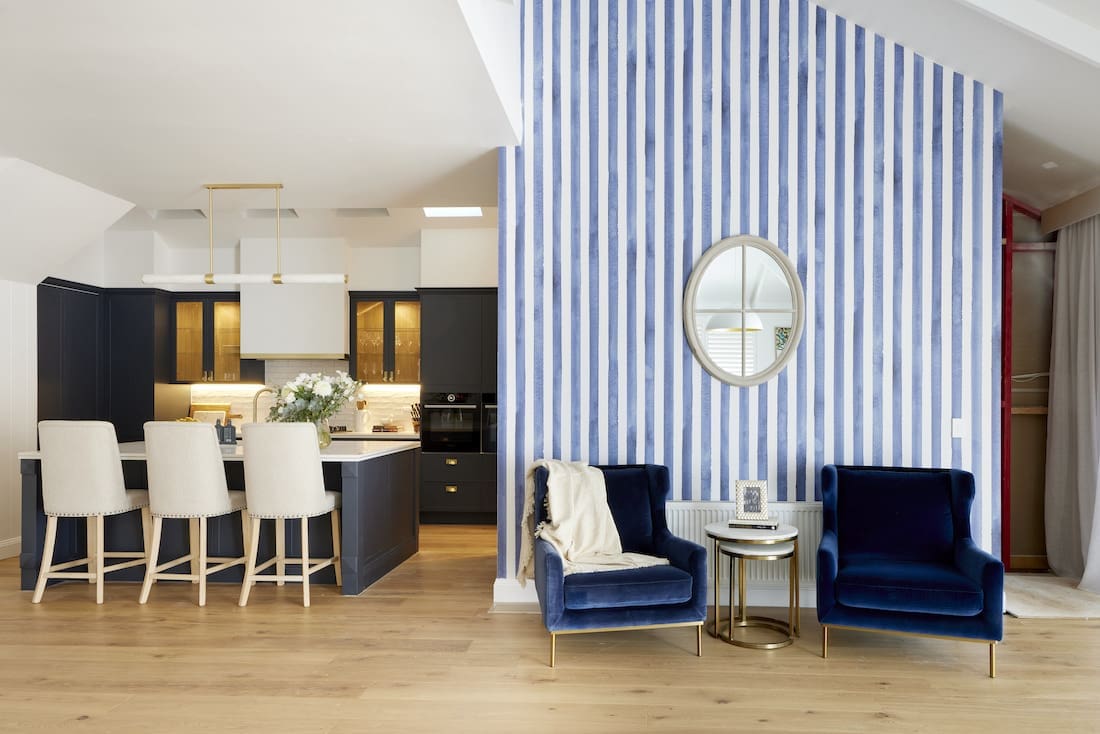 Elegant provincial
Provincial style is all about elegance. Beautiful furniture with ornate carved features, mouldings and decorative wrought iron pieces. Simple textures that combine just the right amount of rustic with chic.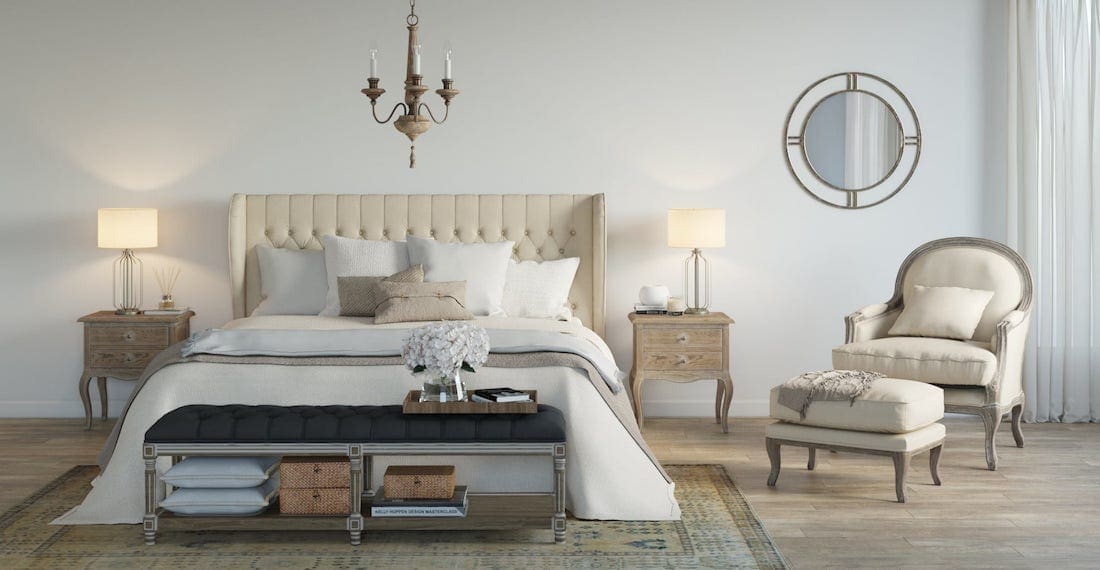 If provincial style is your vibe, Brosa has got you covered. Their range of furniture and homewares will have you weak at the knees, from ottomans, to dining chairs, lamps and bedside tables.
Visit their 'Shop by style' section to get personalised selections for pieces in Hamptons, provincial and even country style (found under 'Classic traditional'). Brosa is a brilliant place to shop with an affordable range of quality, beautiful pieces.
You can thank us later 😉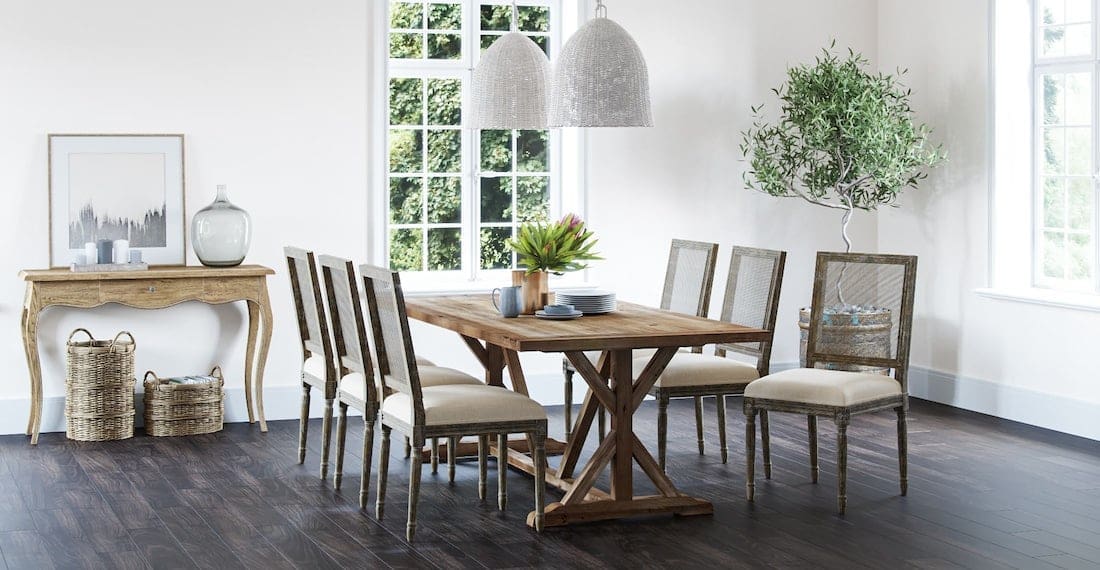 Always a favourite of ours, Early Settler has a fantastic range of furniture and homewares to suit your style. Be it Hamptons, country, provincial or a mix of all 3, they have something you're sure to fall in love with.
With classic pieces and twists on the modern, they stock homewares, home renovation and lighting products. They also have a fab loyalty program that's free to join, with discounts and special offers. It's definitely worth signing up for!
For even more inspiration, see how Gina styled these Early Settler pieces in a Hamptons inspired outdoor makeover.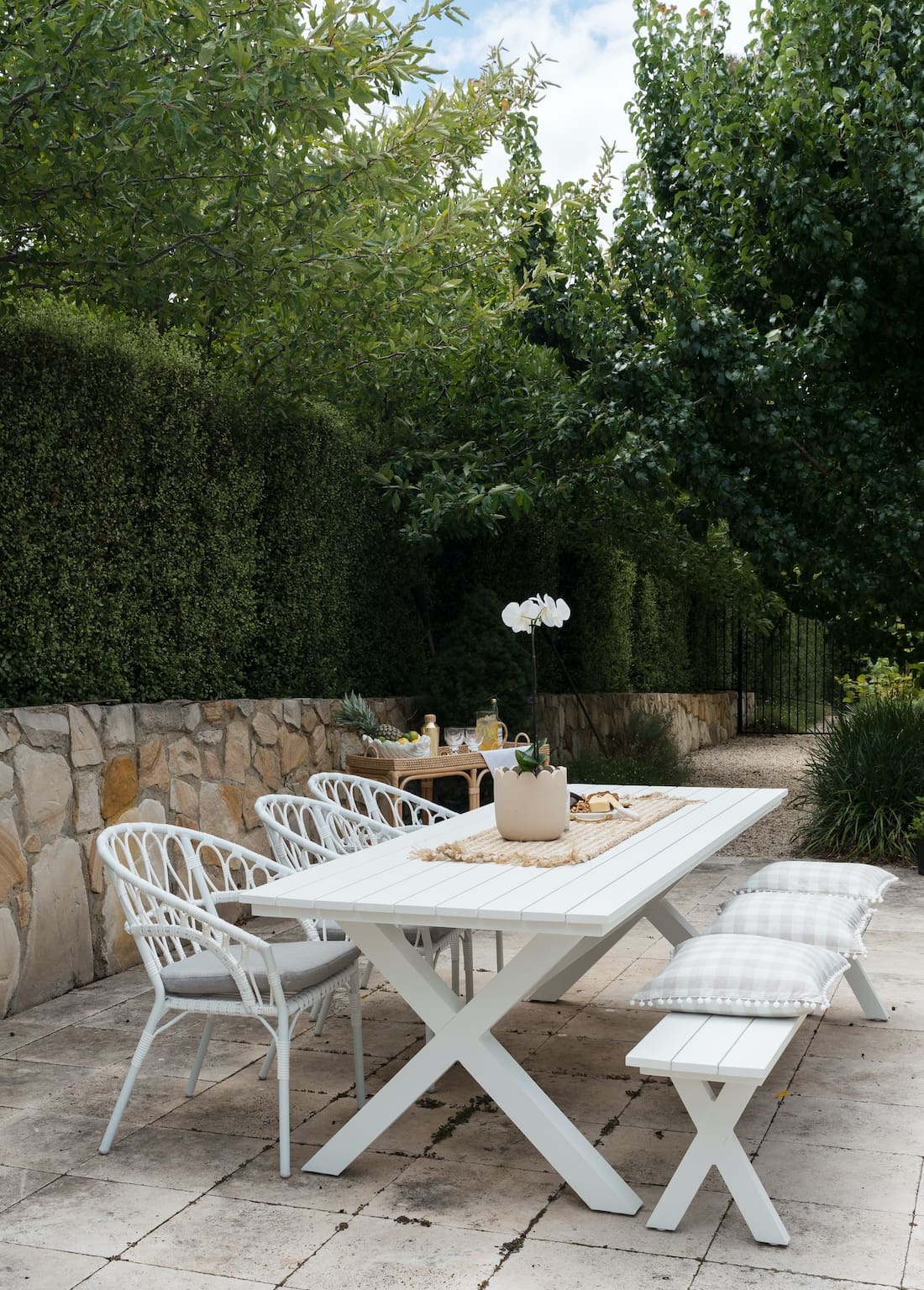 It's not often we leave Temple & Webster out of a shopping round up… and for good reason! They have such a huge and diverse range of products, covering all styles and budgets. Through their 'Shop by style' section, you can find exactly what you're after with handpicked furniture and decor pieces in your fave style.
Be careful… you can easily get lost in a world of beautiful bar stools, rugs, wall art, mirrors, console tables… well, you get the idea!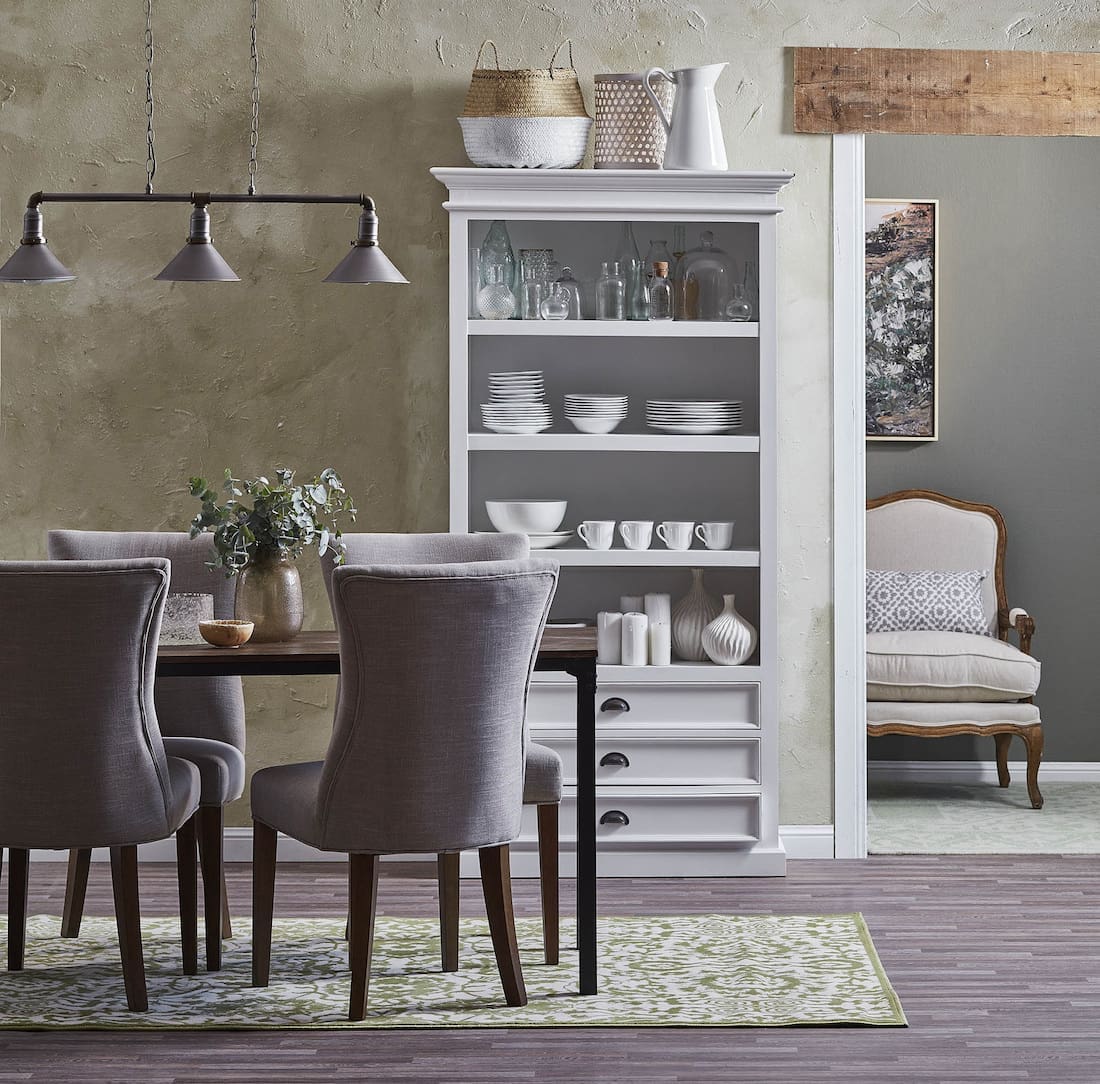 Freedom always delivers on style, quality and affordability! If you're looking for furniture and homewares for Hamptons, country or provincial style, you'll find some great pieces in store and online.
Especially grabbing our attention is their range of homewares, with beautiful baskets, throws, cushions and vessels to style your home to perfection.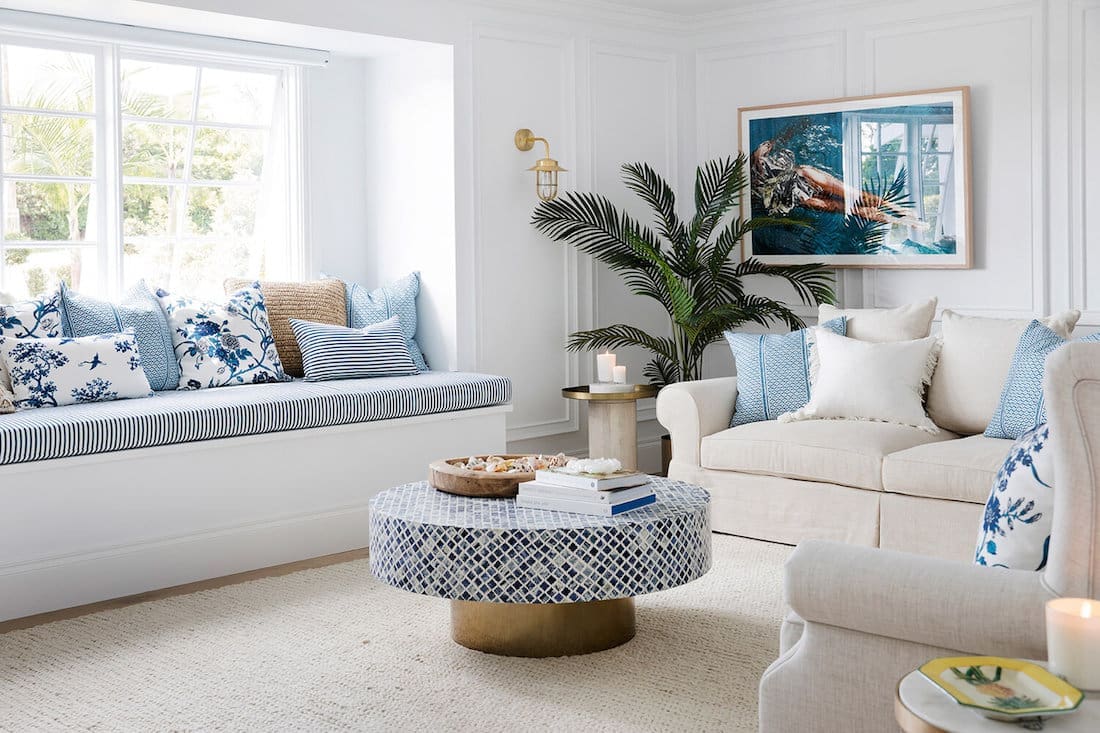 For an eclectic mix of furniture and homewares, including Hamptons, country and provincial styles, Anthropologie is a must visit. It's the perfect spot to shop if you're looking for an on-trend piece that's still unique and just that little bit different. Their range is absolutely huge so don't be surprised if you lose track of time scrolling through all the beautiful pieces!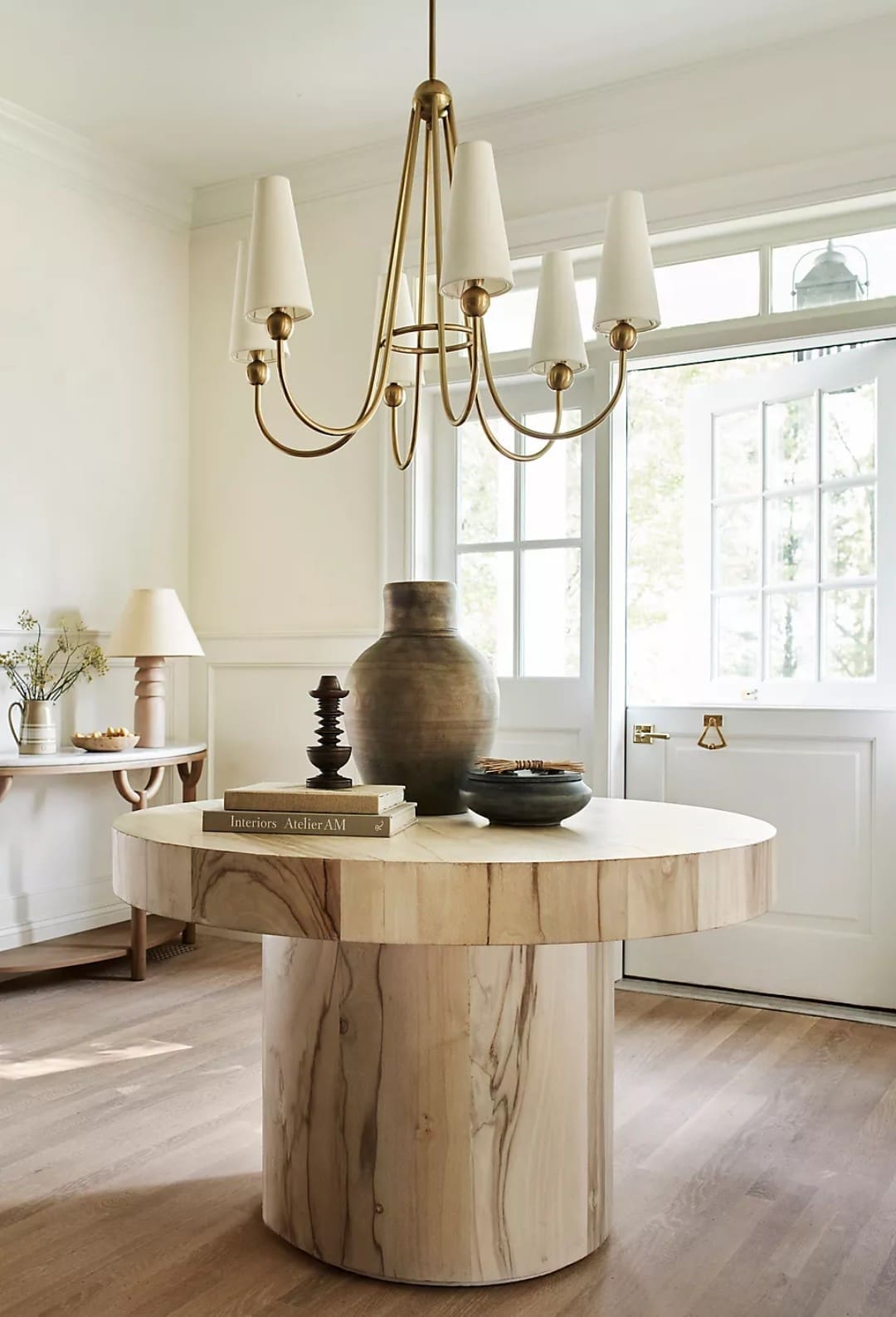 With its range of bedding and decor, Pillow Talk is a surprising contender you may not have considered for places to shop Hamptons homewares. They have a fab range of bedding, relaxed beach style homewares, baskets and textured pieces that will help create your very own Hamptons haven.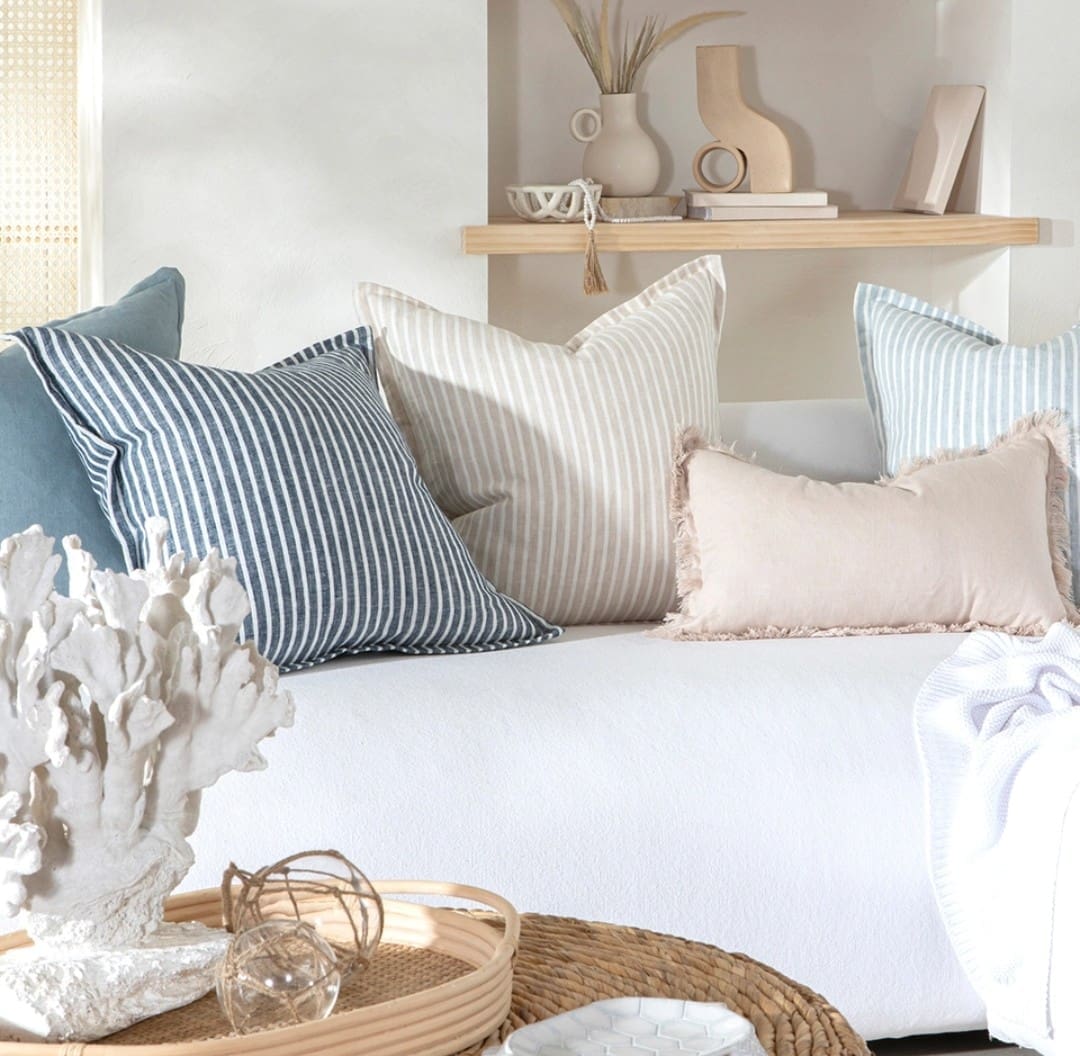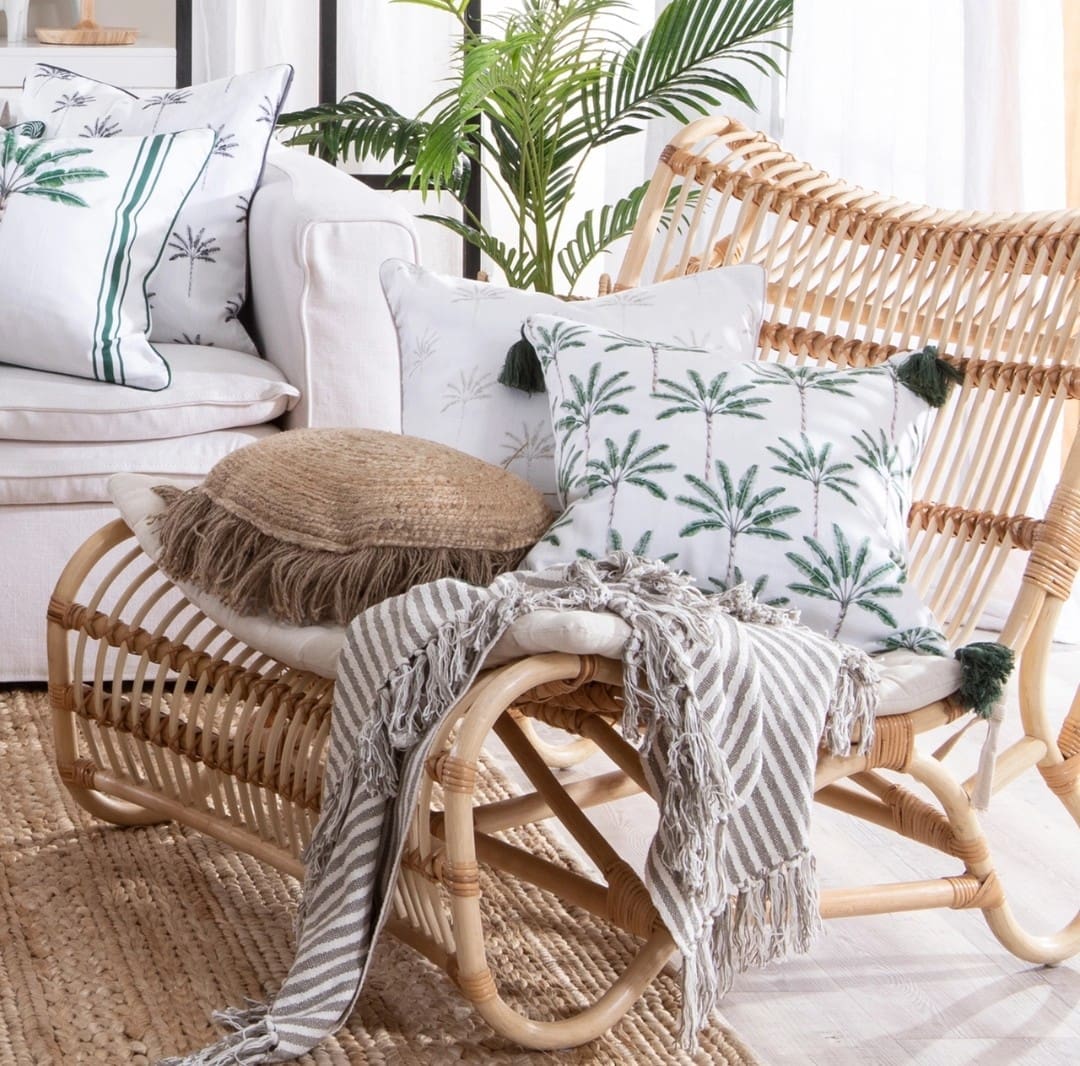 For everything and anything Hamptons, the name of this store says it all. With a huge array of furniture and homewares, Hamptons Style has got the perfect sofa, coffee table, vase, rug… you name it!
As the 3 styles have many similarities, if you're shopping specifically for country or provincial style items, Hamptons Style still has a range of pieces you may find suitable. Their dining chairs, tables and dressers are especially versatile — you'll be spoilt for choice.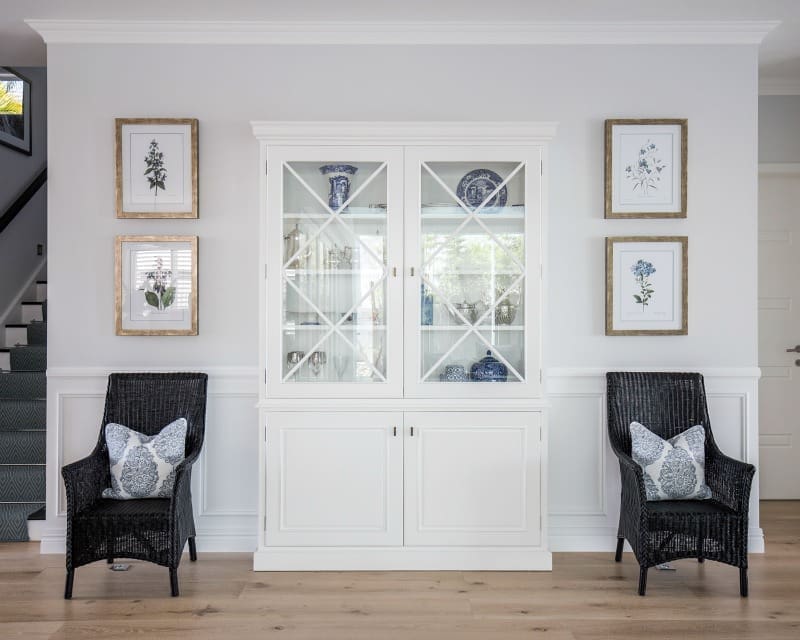 Some of our other top spots to pick up furniture and homewares for Hamptons, country and provincial style homes include The Lost and Found Department, Etsy, Lavender Hill, Henry & Oliver and The Block Shop. Do you know of any other places to shop these 3 styles you think should make the list? We always love recommendations, so please share them in the comment section below!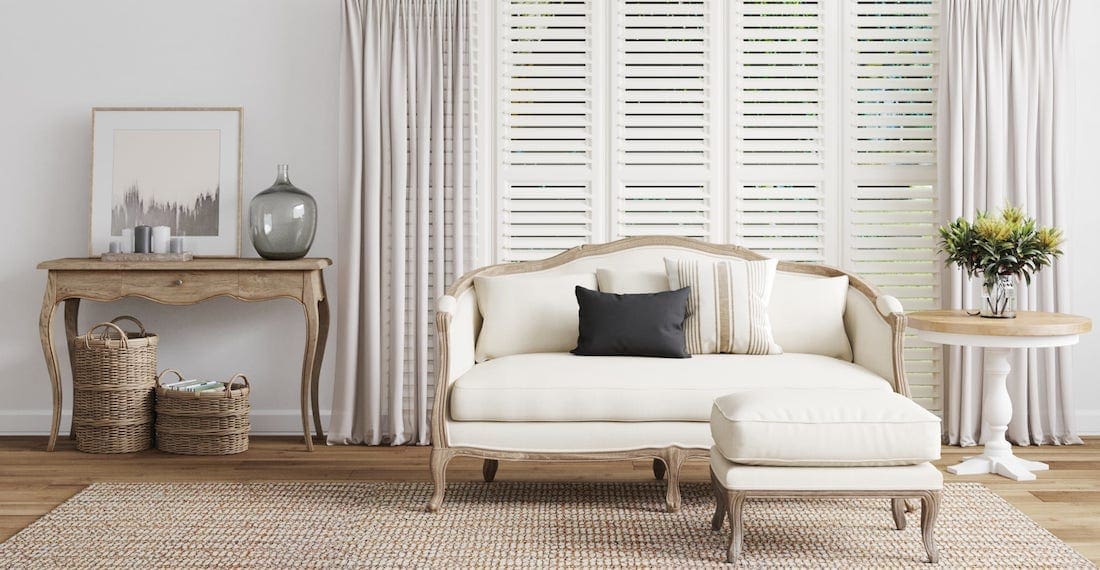 Disclaimer: This post was originally published in March 2021. It has been updated with new stores and imagery. It contains some affiliate links. This means, if you purchase an item we may receive a commission on that sale of the products at no extra cost to you.