Supported by Phoenix
Tapware has come a LONG way in recent years with a growing range of shapes and finishes now on the market — there's almost too much choice and deciding on the right tapware for your design can feel like an overwhelming task.
To help, I'm running through 10 of the most popular interior design styles and offering tips on the type of tapware that would best fit the style. Because although functionality is important, selecting the right tapware generally comes down to aesthetics.
Related article: The kitchen design measurements you need to know — from an Interior Designer!
Related article: Designing the ultimate laundry, all the tips and tricks you need!
Contemporary
Contemporary is a difficult interior design style to nail down because it's a fluid style that refers to what's popular here and now. Contemporary tapware 5 years ago looks quite different to contemporary tapware now.
At the moment, contemporary tapware is defined by sleek shapes with soft curves and popular finishes include brushed nickel, gunmetal and black. Chrome also suits the style or better yet, brushed chrome or stainless steel for a matter appearance.
When it comes to shape, gooseneck mixers in the kitchen and curved wall spouts in the bathroom work perfectly.
In the flatlay below, I've paired the 'Vivid Slimline Curved Spout' in brushed nickel with earthy tiles (travertine is coming through as a popular material) and timber accents.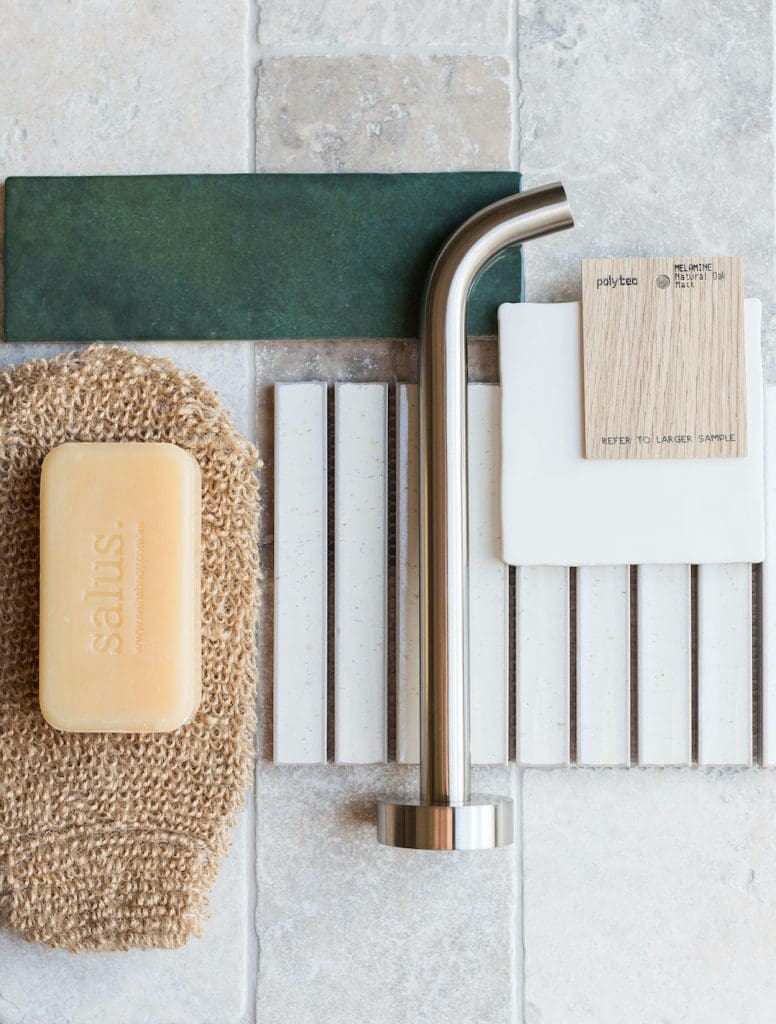 Minimalist
As the name suggests, minimalist design is pared back, embracing a 'less is more' aesthetic.
Translating this style to tapware means looking for simple shapes — both round and square profiles can be used.
Typically, minimalist spaces embrace a monochromatic colour palette of white, grey and black but you do see occasional accent colours. Chrome and black tapware are most commonly used in minimalist design but matte white, stainless steel or gunmetal also fit.
One of my favourite tapware collections suiting minimalist design is the international award-winning Toi collection by Phoenix and I've included one of the wall mixers in the flatlay below.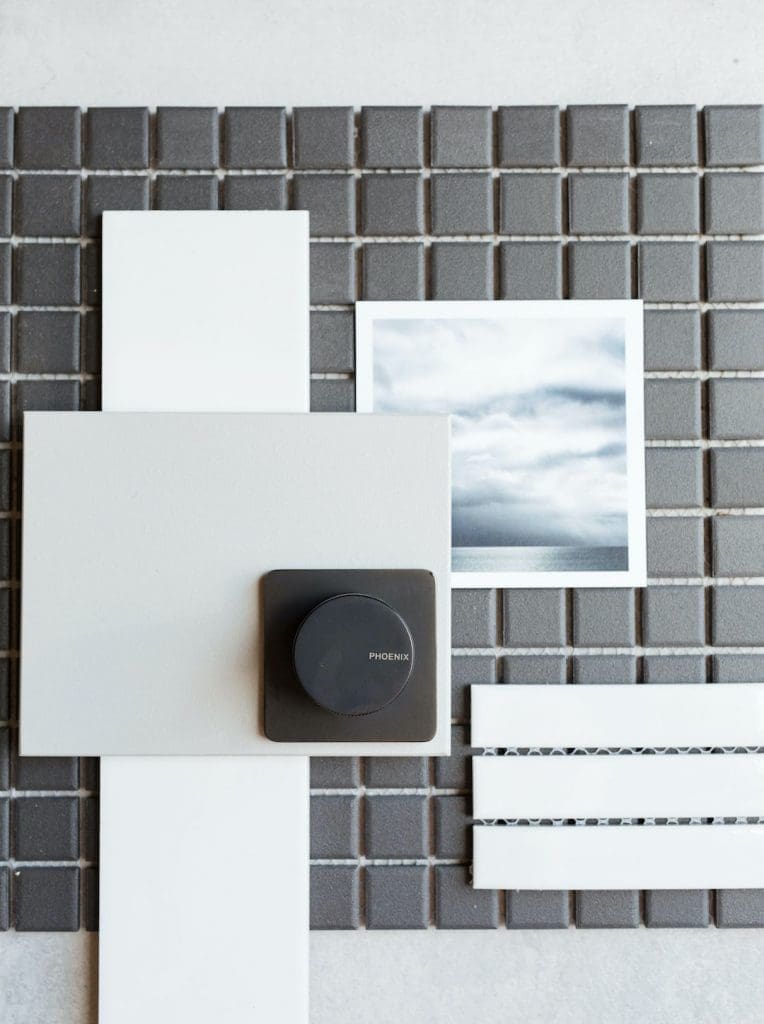 Coastal
Gaining popularity in Australia, the coastal interior design style is inspired by the sea and sky. It's a light and breezy style that embraces a colour palette drawn from the ocean — tones of blue and green with a base of white or cream feature heavily.
The type of tapware that suits coastal interiors is broad — especially as people create fusion styles such as Hamptons coastal (more ornate tapware fits this style) and coastal boho (more minimalist tapware suits this style). For this reason, you have a lot of choice with tapware but generally speaking round profiles work best.
Almost any finish can be used. Chrome or brushed gold and brass are traditionally the most popular finishes, although now brushed nickel and black are also coming through strongly. If you're close to the water, you may want to consider a stainless steel finish for greater durability.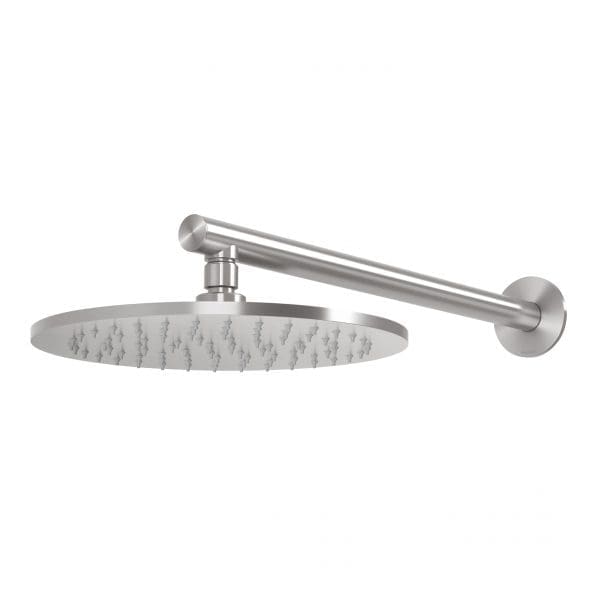 Boho
Another interior design style on the rise in Australia is boho — particularly as earthier tones and natural materials are trending. The boho style celebrates culture and travels, and in bathrooms and kitchens, we're seeing products like hand-chiseled tiles from Morocco or solid stone slabs from Turkey used.
The 'hero' of boho spaces is generally seen in the tiles, furniture (such as bathroom vanity) or lighting and for this reason, tapware is generally pared back and minimal.
Unlike minimalist spaces though, the finishes are softer and warmer — brushed finishes are ideal.
Mid-century modern
There's a greater understanding and appreciation of mid-century design, and mid-century modern refers to the resurgence of this design style through a modern lens.
Retro materials, such as terrazzo, are coming back strongly and so are classic shapes, such as penny round tiles.
The Zimi tapware collection fits the mid-century modern style to a T. Available in a playful range of colours, including powder blue, sage green and blush pink, there is certainly plenty of choice!
If colourful tapware isn't for you, consider embracing this interior design style through shape. Softly curved tapware is one of the most popular for mid-century modern spaces and helps to soften the angular lines often used elsewhere, such as grid tiles.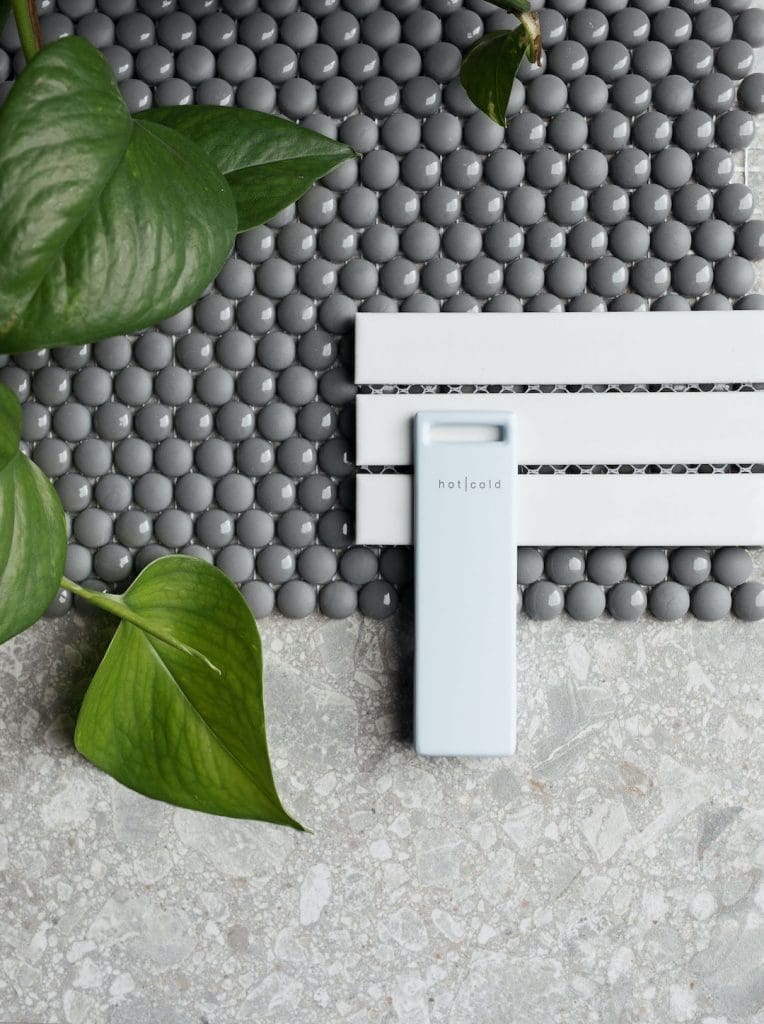 Industrial
Starting to make a resurgence in Australia, the industrial interior design style celebrates what lies beneath and often exposes pipes, beams, brick and other raw materials.
Many tapware styles complement industrial spaces, particularly if you're creating a fusion style such as 'coastal industrial' or 'luxe industrial'. Most popular finishes include black, copper and gunmetal.
Provincial
A traditional style that's achieved through impeccable craftsmanship, the provincial style is ornate and elegant.
Tapware in provincial spaces is generally more decorative, such as the Nostalgia collection, although modern interpretations of provincial spaces are using slim and modern tapware against a traditional backdrop.
Chrome is by far the most popular finish although brushed nickel is also emerging.
Victorian
Victorian interiors ooze timeless elegance and homes from this period typically celebrate ornate detailing — clawfoot baths, marble mosaic tiles, and of course, decorative tapware.
It's common for Victorian spaces to have separate hot and cold taps rather than a single mixer although these are often being changed during renovations for ergonomic reasons.
Similar to the provincial style, decorative tapware is the traditional option but modern takes on Victorian spaces are also using minimalist tapware. Chrome is also the traditional finish of choice.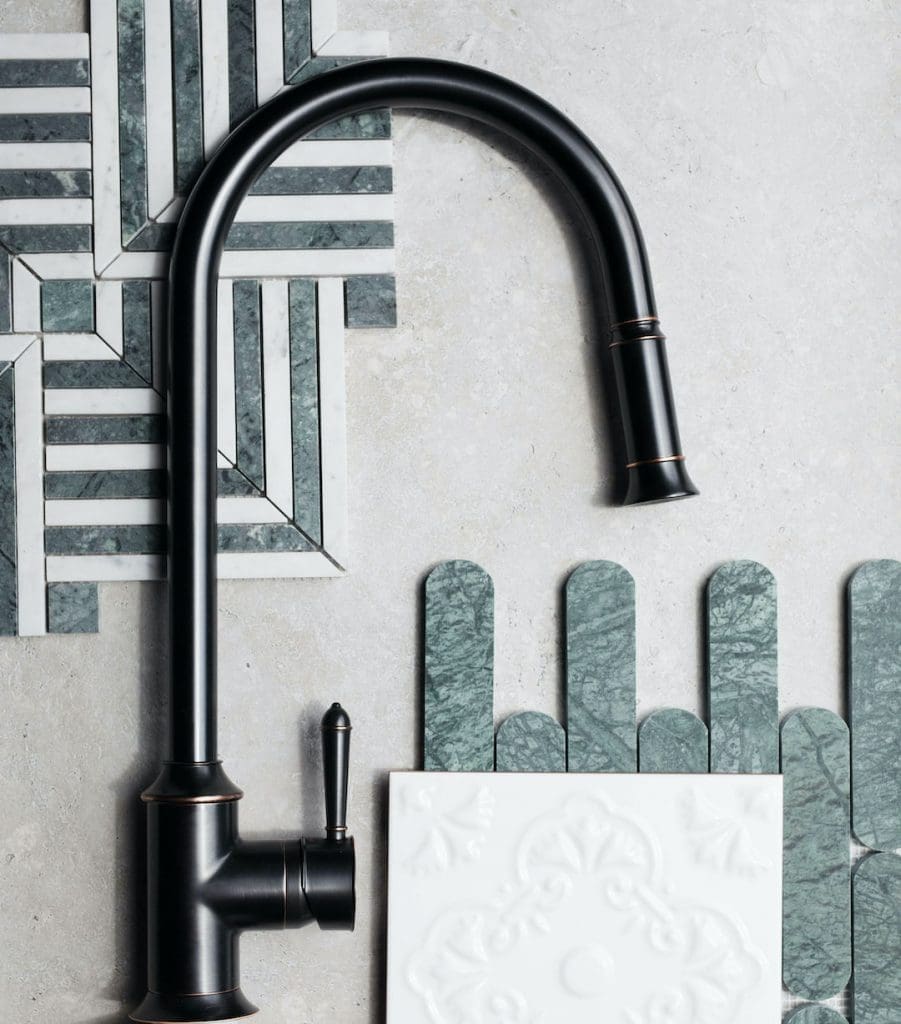 Art deco
Channeling wealth and glamour, the art deco style is another decorative interior style that's inspired by French art and design from the early 1920s.
Art deco celebrates graphic prints and pointed shapes, such as chevron. The sculptural shapes found in the Argo collection is the perfect fit for art deco.
Typically, art deco spaces use sleek and shiny materials such as chrome, nickel and steel.
In modern spaces that want to give a subtle nod to the art deco style, we're often seeing the ideas of dimension and shape used for tiles and mirrors, and simpler tapware used.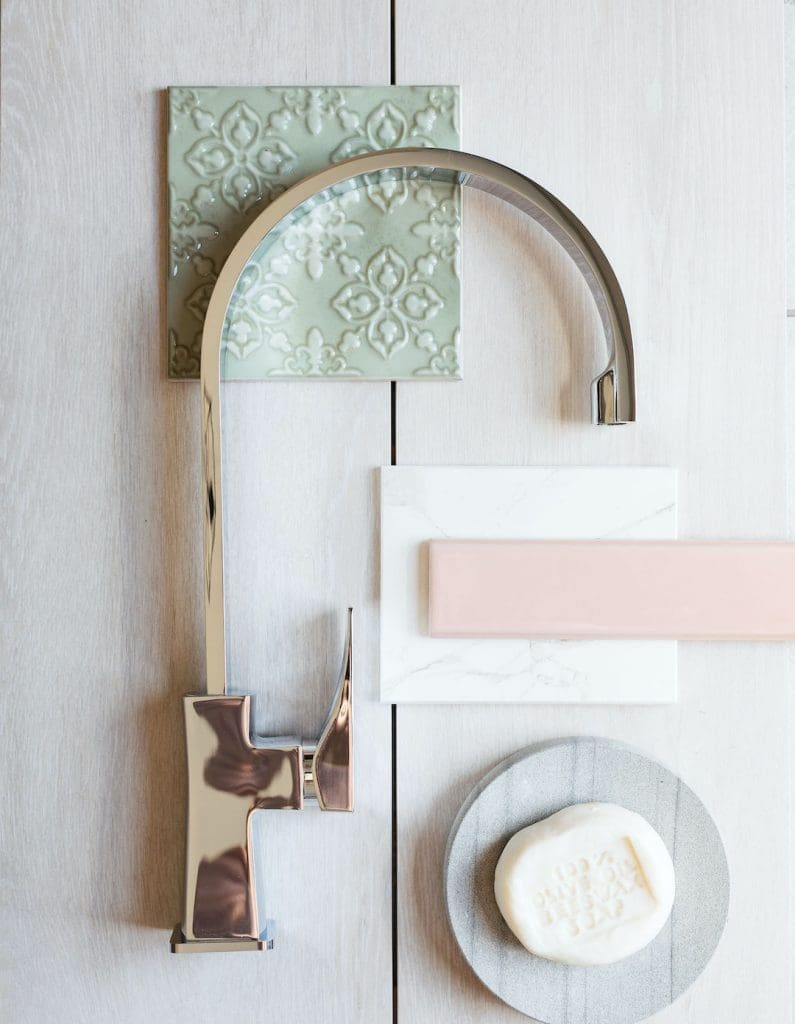 Modern
Not to be confused with 'contemporary', modern is an interior design style that typically refers to interiors with clean, crisp lines, simple colour palettes and hard materials such as glass and metal.
Modern bathrooms and kitchens generally feature many reflective materials such as gloss cabinetry, dark granite benchtops, glass or gloss tile splashbacks — and polished chrome tapware.
There's a sense of simplicity to modern design so sleeker tapware shapes should be used. However, the roots of modern design started at the turn of the century where the capability of machinery was being realised so tapware that plays to the mechanical aesthetic, such as the Axia collection, would also be a great tapware choice.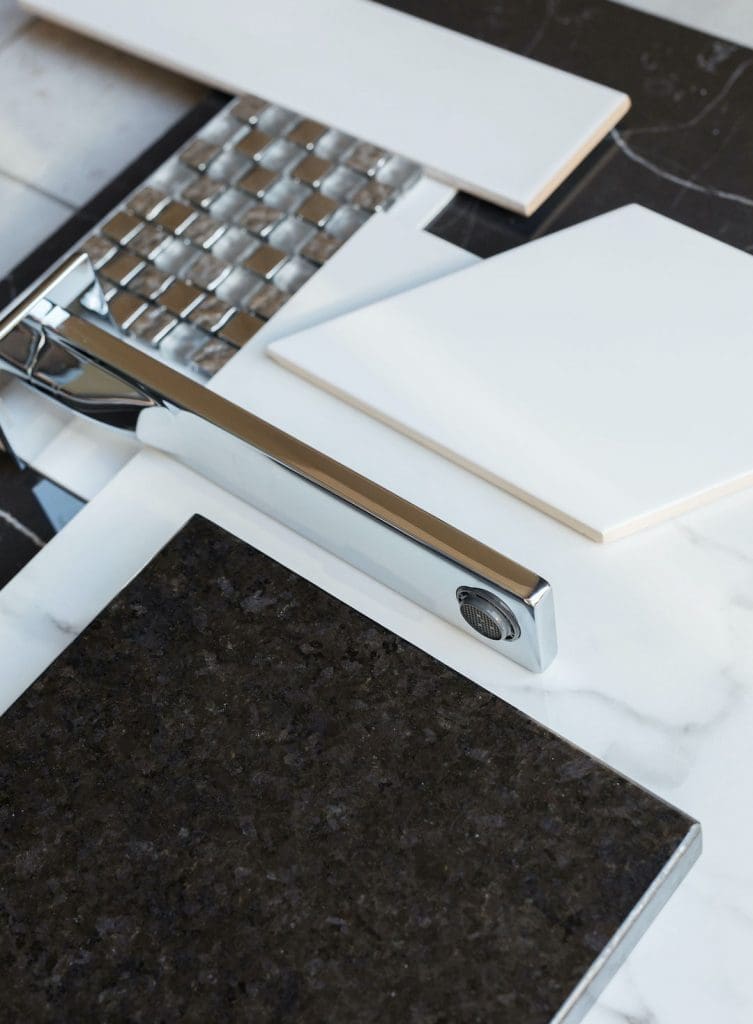 While these are the most popular interior design styles in Australia and the tapware that would suit them best, it's important to remember that many fusion styles exist and you can put your own spin on things. For example, boho coastal or masculine minimalism are fusion interior design styles that would allow you to blur the lines or break the rules a little.
What's important is having a clear vision of the interior style you want to achieve in your space and looking for tapware to complement — taking into consideration, style, shape and finish. Be sure to consider the space as a whole and look at how the tapware works with your tiles, joinery and other materials. Generally, tapware should also match your hardware for a harmonious look.
I hope this guide on how to select the right tapware helps you. If you have any tapware questions, pop them in the comments below and I'll get back to you asap. You may also like to check out the Phoenix website for more information on all the tapware pictured in this article and to see their full range.