We love home tours and when a wildly talented interior stylist let's you peek inside, you know you'll be in for a treat!
Aimee Tarulli heads up Archer Interiors and her home has been a labour of love for the past three years.
"We bought an old weatherboard house in Melbourne several years ago and knocked it down to build two side by side townhouses. My husband is a builder (Thomas Archer) and he took care of the build while I did all the interiors."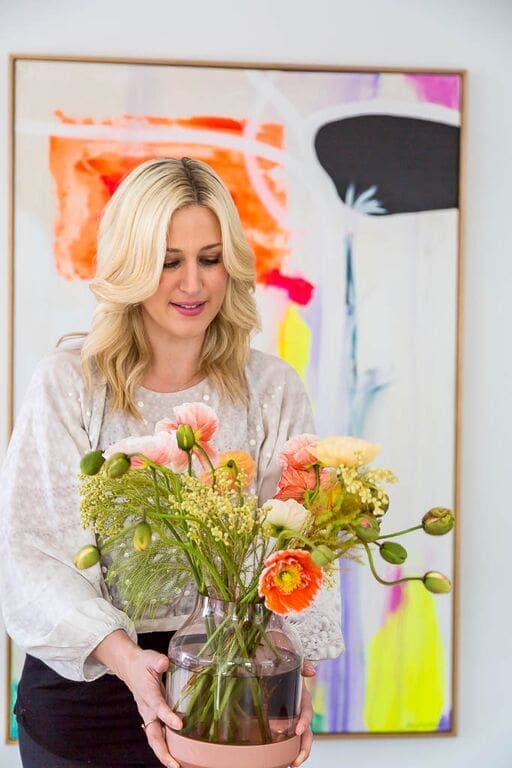 What's your favourite space in the home?
"Our living and dining area. It has a beautiful bright light and is where we spend most of our time.
"I'm constantly changing the décor in the space, it's like a revolving door of interiors pieces," laughs Aimee, "My husband doesn't even blink an eye anymore."
The artwork in you dining is just stunning, tell us about the piece.
That was my first original art piece and it's by Ali McNabney-Stevens. It's quite bold and I love it as much today as the day I first got it.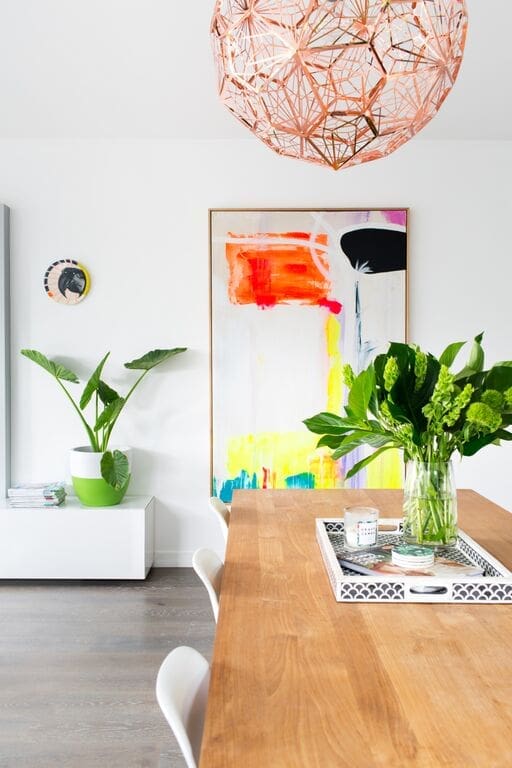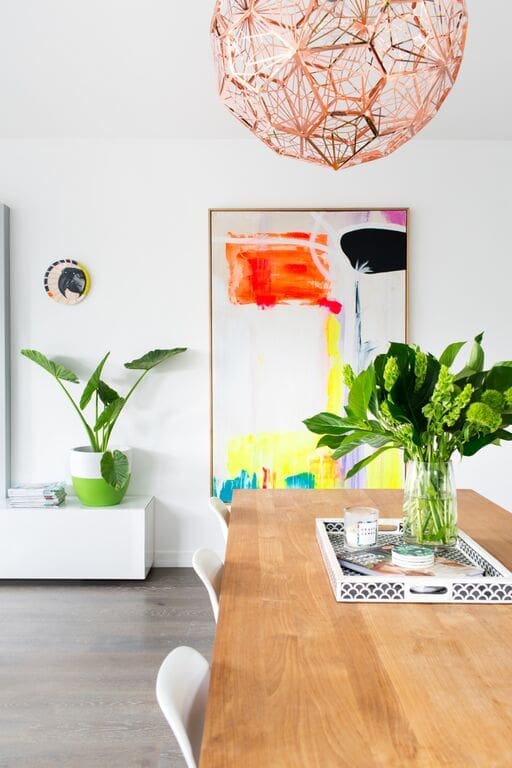 Your nursery is one of our favourite rooms, how did that room evolve?
"I always design for the next age bracket and try to invest in timeless pieces.
Rosie's nursery is a little Scandinavian inspired and I spent a long time looking for special pieces that would last her through the next little while, nothing is really 'baby'.
"The Lumiere Art & Co artwork will also go in her big girls room and hopefully her own house when she grows up.
"I already had the cot and change table and added softness with bedding and cushions."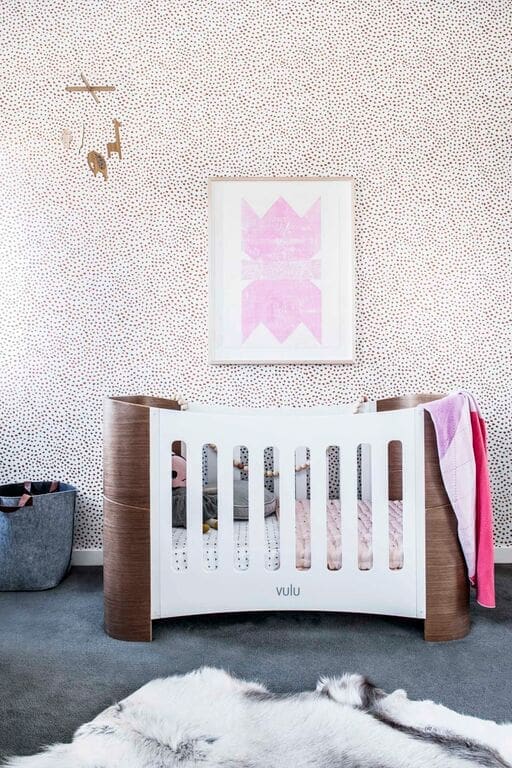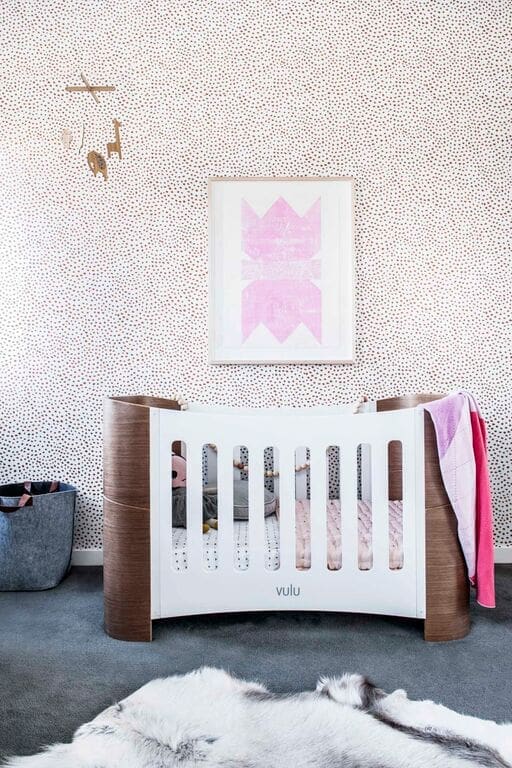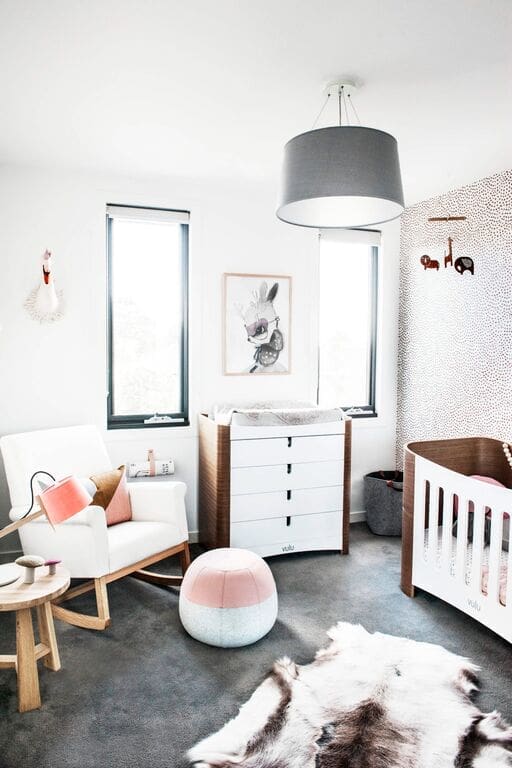 You mentioned that you change the look in your living area often, do you like to change around the look in the rest of the house too?
"Absolutely. Originally I used really bright colours throughout but lately I've been incorporating more pastels for a softer feel.
"I'm also loving and incorporating more photographic artwork, I find they have a calming feel.
"As a rule of thumb I invest in timeless furniture and change things up with cushions and other items — it's easy to change up a peach cushion, not so easy to change a peach couch!"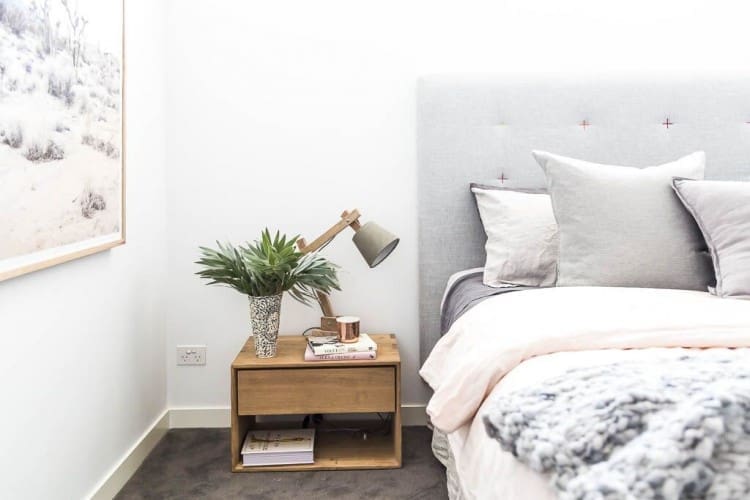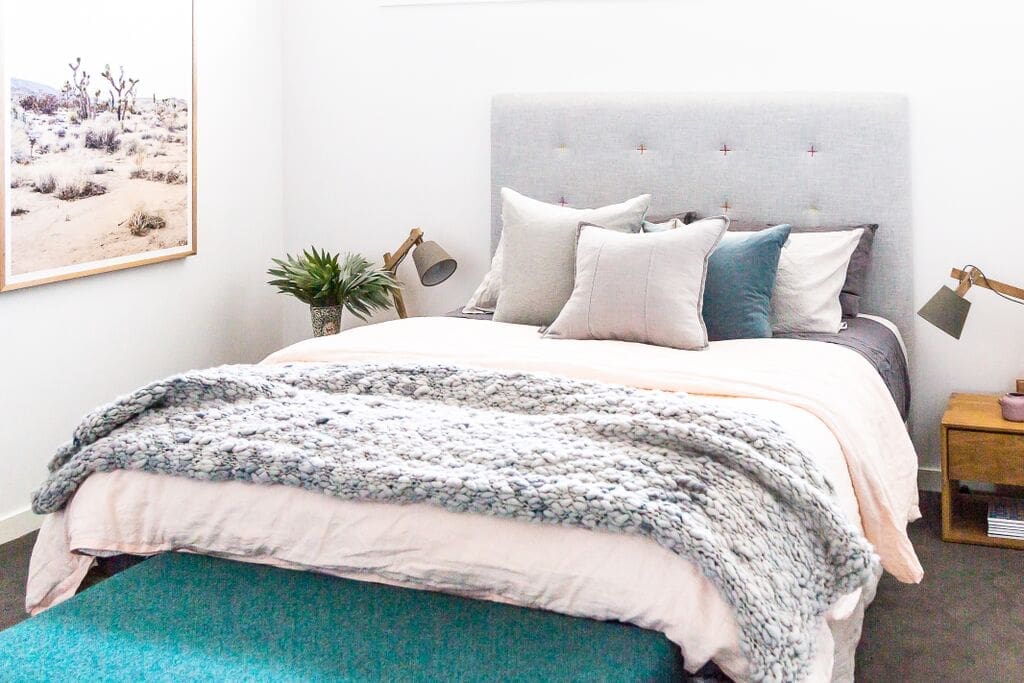 Do you have any other plans for your home?
I'm actually looking for our next project at the moment. For the next house I want to go quite dark and moody, like an all black kitchen, the polar opposite of what we have now.
Ohhhh sounds amazing, no doubt that will be another must see home!
For more information about Aimee and her styling services, check out her website or get lost in her Instagram account.