This Richmond terrace house was missing a lot of it's charm. Luckily, the team at Empire Interiors had a clear vision to restore this single front terrace house into a contemporary Victorian home.
Today we chat with Empire Interiors Interior Designer Nicole Chapman about this stunning heritage home update.
Related article: Blurring the architectural lines: A charming Federation style home gets a modern makeover
Related article: Take a look inside Mosman Residence IV: The sophisticated federation family home renovation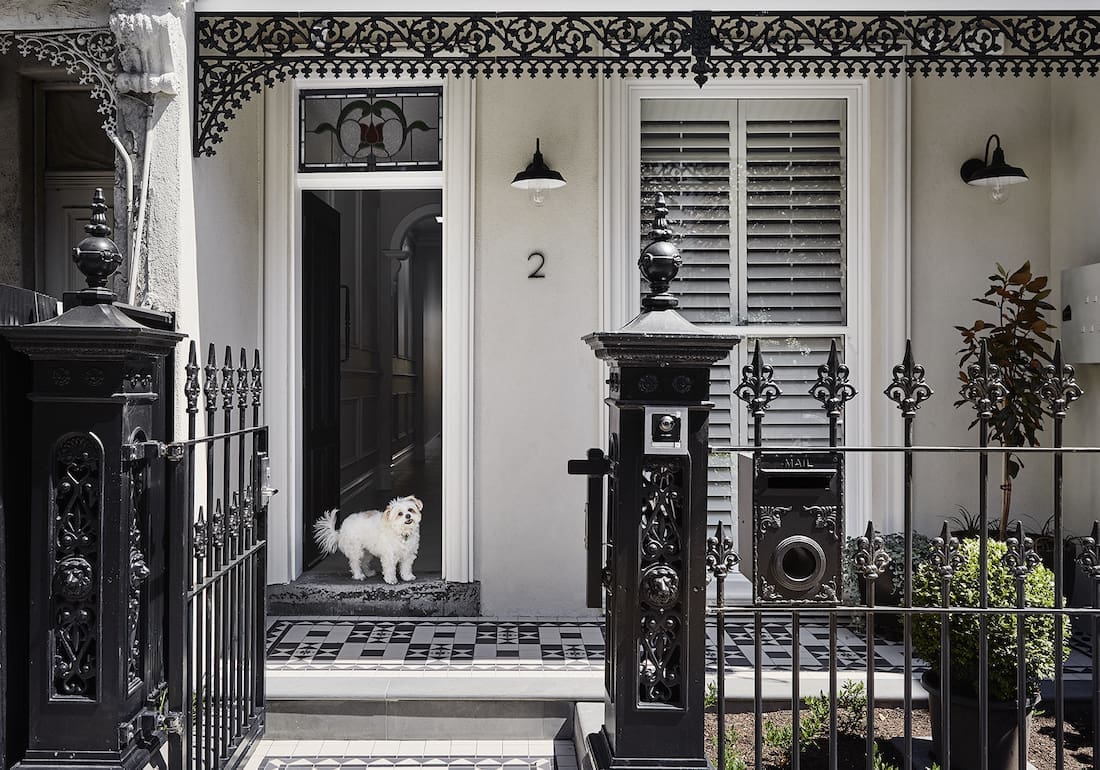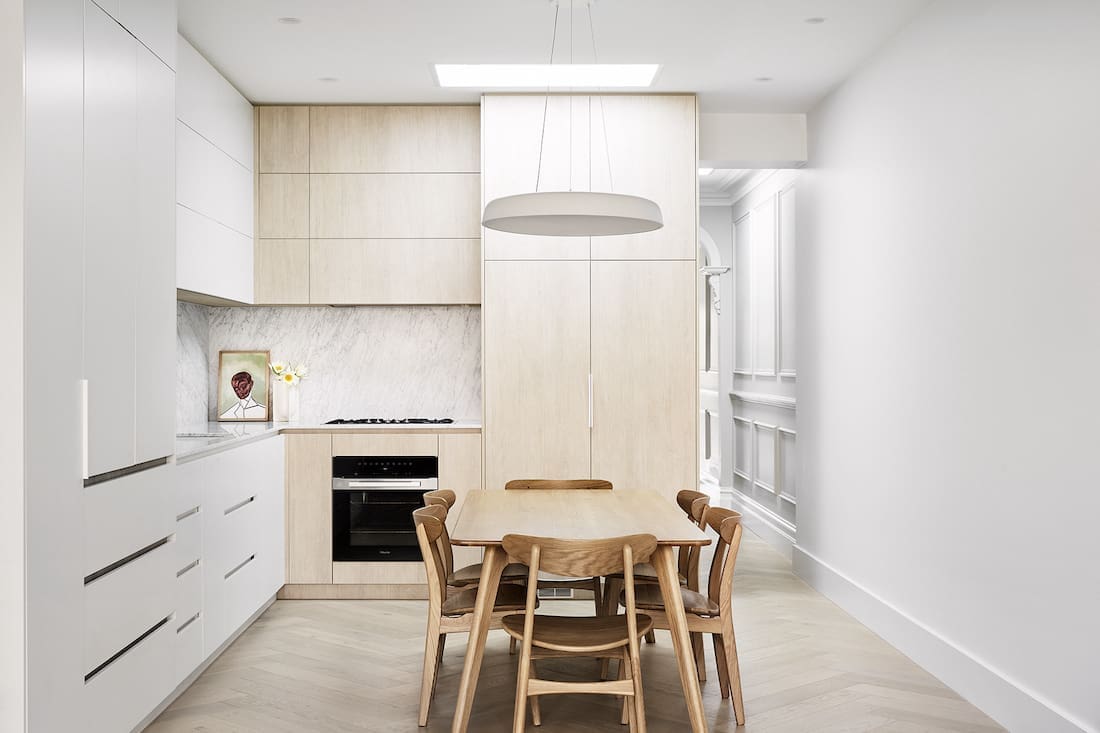 The clients were ready to make the move, but the house was in urgent need of an update.
"Our clients purchased this home to make the move from the outer suburbs.
"Located on a 98m2 lot, the brief was to extend the existing 2 bedroom, one bathroom home to include a 3rd bedroom. We also extended the living spaces to suit the modern lifestyle of this family of four.
"After completing our work this home punches well above its weight in scale. Most importantly, the home now spreads across three levels, allowing our clients to work, cook, relax and entertain without limit."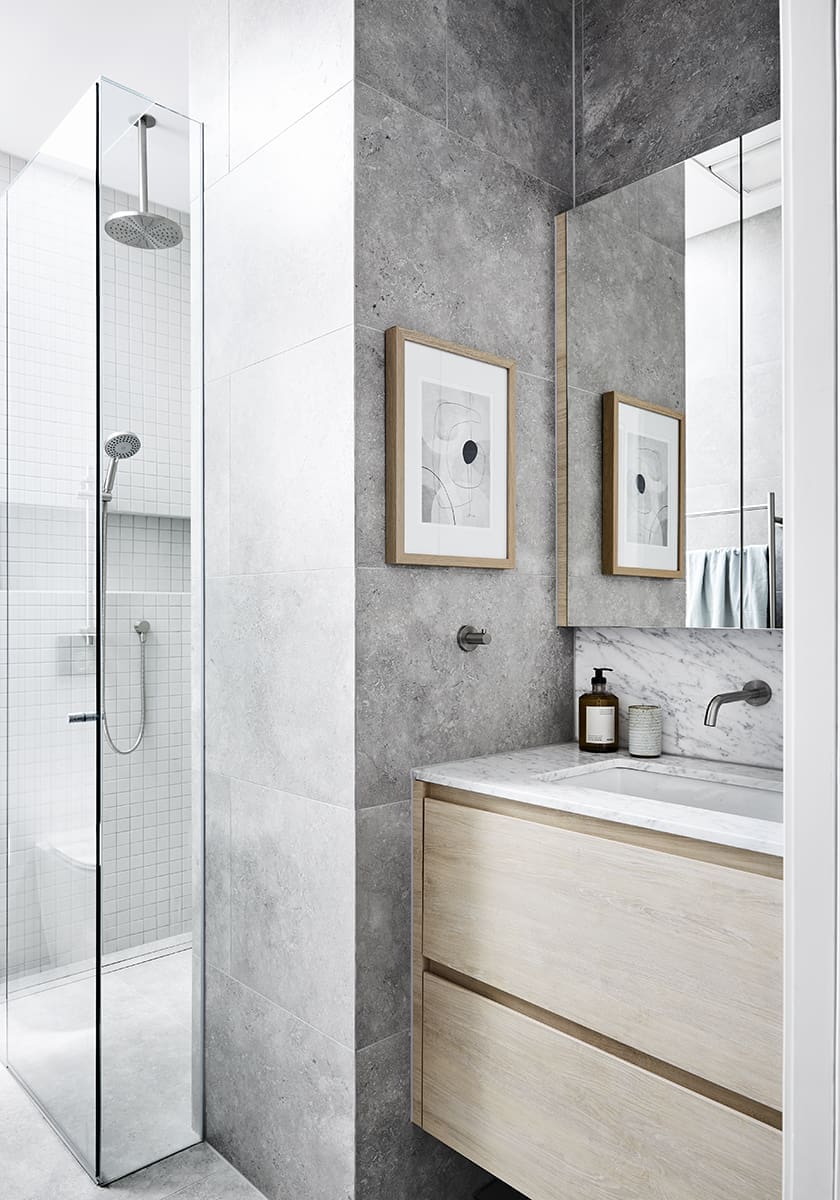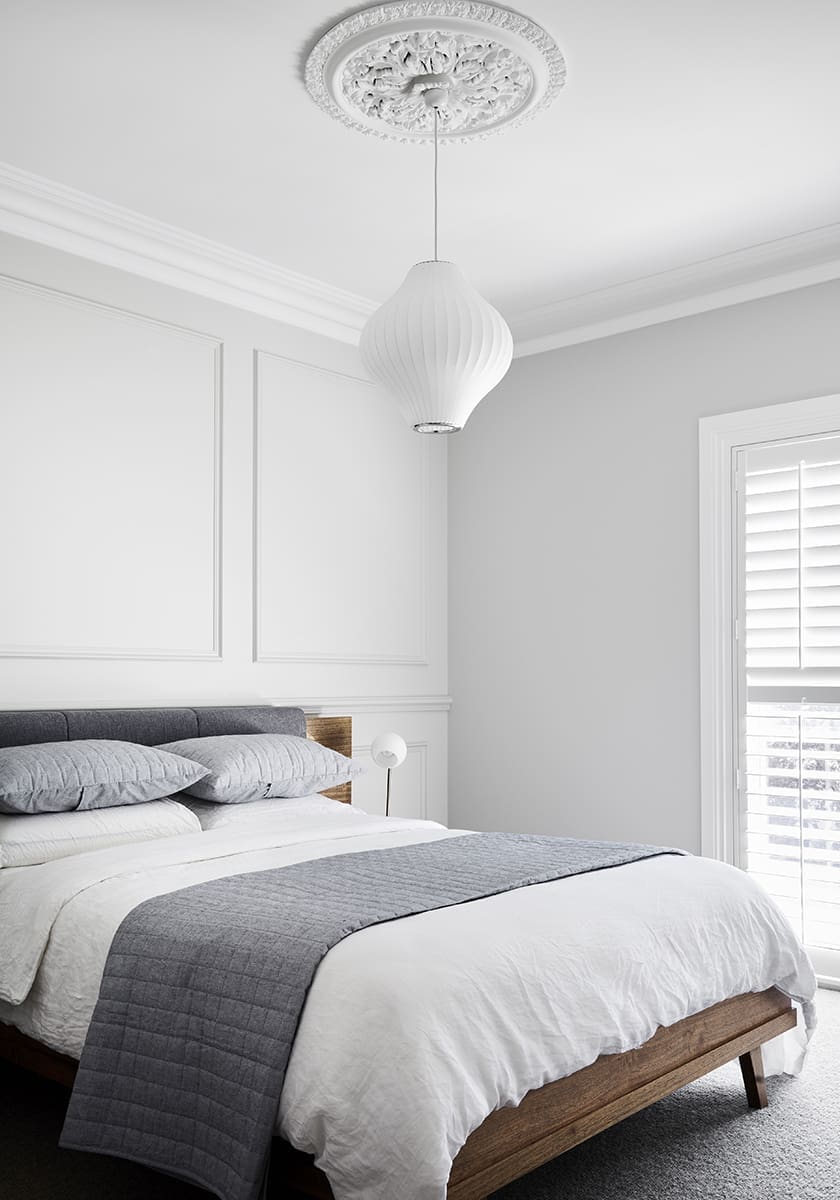 Nicole reintroduced heritage features after they were lost in a previous renovation.
"After being renovated in the '90s, details like the cornicing and hallway arches were lost. The facade of the home also needed an update.
"We wanted to highlight the Victorian heritage of the home architecture and bring back these missing details.
"We stripped the building back to the bare bones and updated to current standards before we began the contemporary update."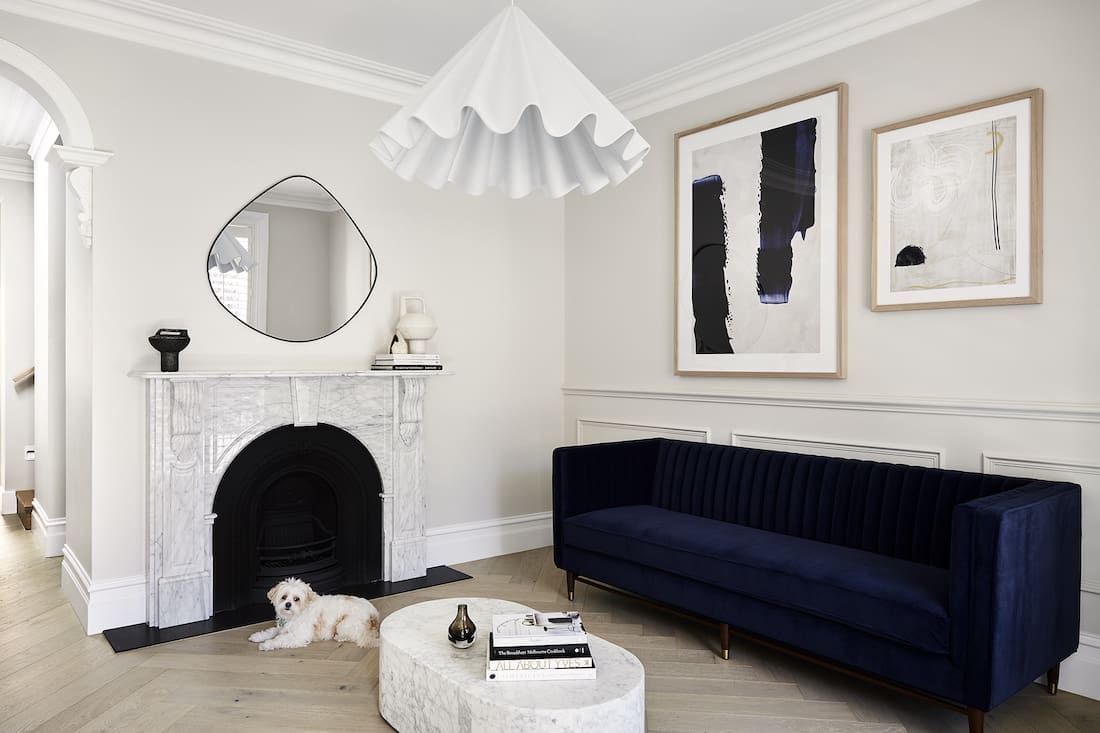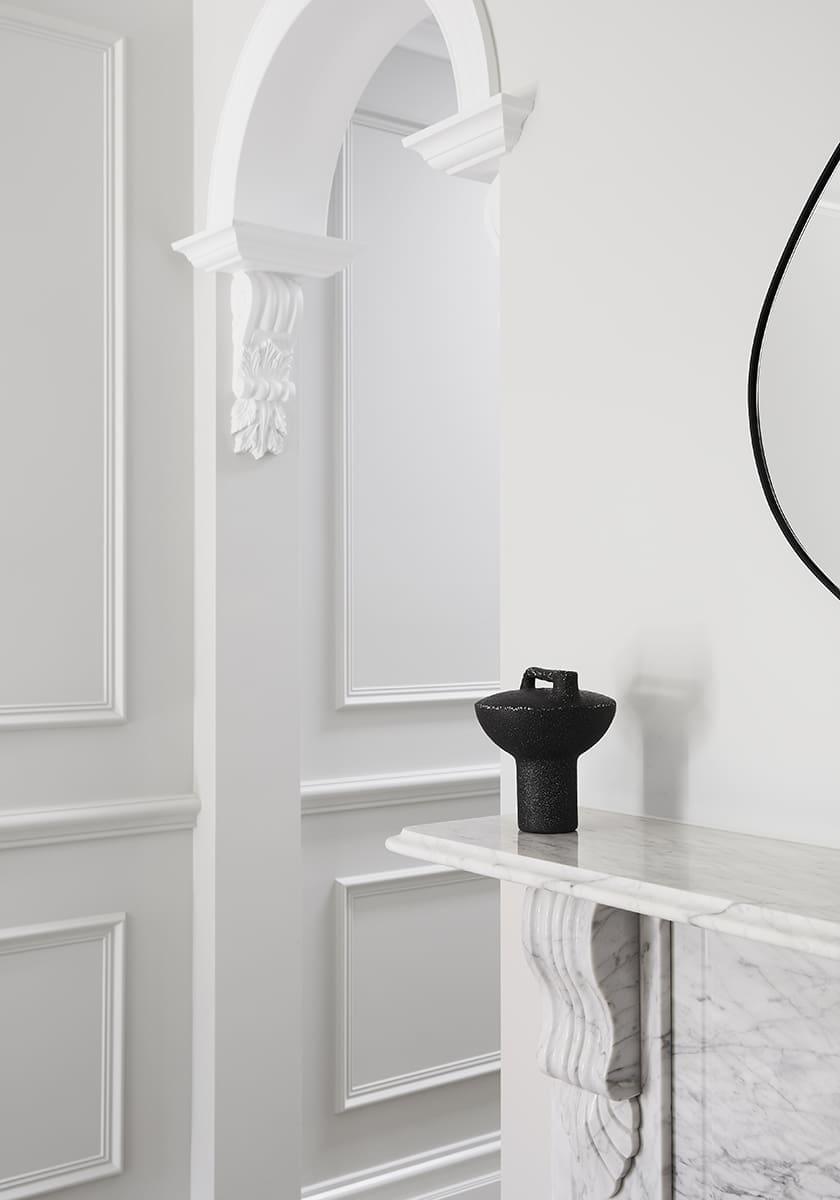 The beautiful materials palette of this project is what really shines through for us.
"We curated an authentic combination of natural Carrara marble, oak flooring and oak joinery.
"Carrara marble is a timeless and also a cost effective natural stone that we heroed across the home.
"Along with this, we selected Victorian era skirting boards, plasterwork, ceiling roses and door hardware to reflect the heritage originality of the property.
"Partnered with contemporary light fixtures, tapware, and joinery designs, they worked to elevate the home into the now."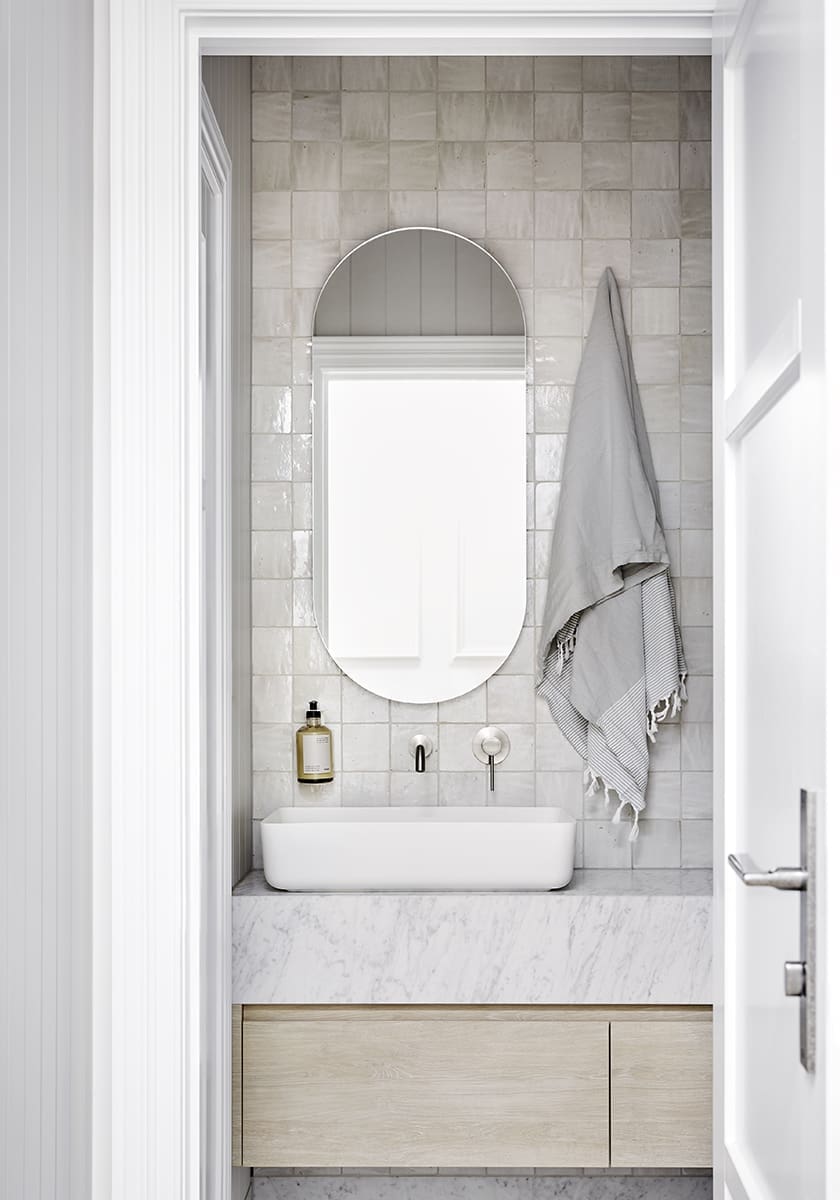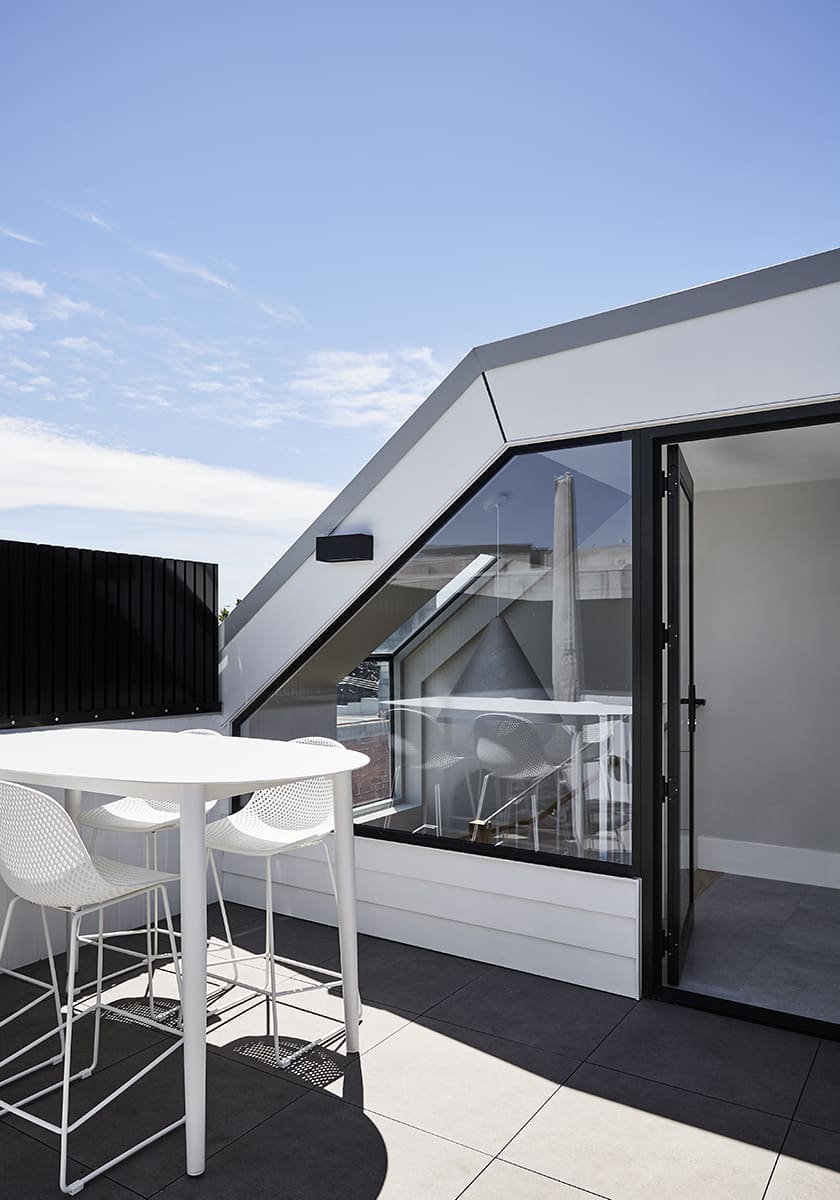 The Empire Interiors team have creative a cohesive and contemporary terrace house for the family to enjoy.
"Combined with the Carrara marble, matte white joinery and oak finishes, this terrace house reflects the contemporary aesthetic our client loves.
"The bathroom includes Japanese ceramics by Artedomus, partnered with brushed nickel fixtures for an architectural and clean look.
"The Victorian facade design features tessellated tiles. The original tiles were also completely wrecked. We selected a new pattern and had an artisan tiler come in and hand lay them tiny tile by tiny tile."
Architect — Sketch Building Design
Photographer — Tess Kelly
Builder — Melbourne Home Builders
Interiors — Empire Interiors
We'd like to thank Nicole and the Empire Interiors team for sharing this single front terrace house renovation with us. You can find more from Empire Interiors via their website, follow their projects on Instagram.