Yvette Wilson, aka The Stylist Splash, is well-known on Instagram for her incredible vignette styling (pretty much in the hall of fame of Interiors Addict's #7Vignette's challenges) and oh-so-fabulous home! And today we're excited to take you on a tour of Yvette's home and find out how she pulled it all together!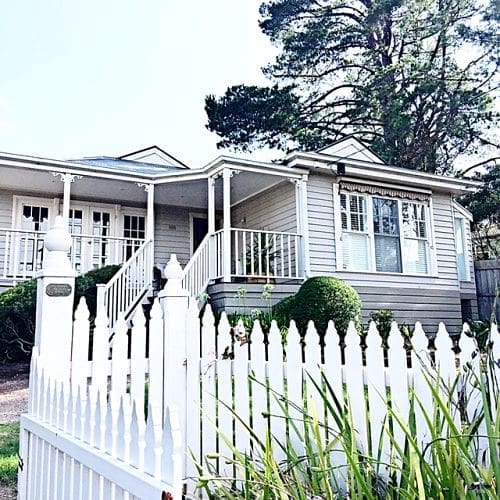 Tell us about your home — when did you originally buy the property and how have you changed it since living there?
"We bought our house 17 years ago and have changed it dramatically," says Yvette. "We took off all the brick cladding and exposed the weatherboards underneath, built a veranda at the front of house and replaced all the aluminium windows with wooden windows.
"The old roof tiles were replaced with colour bond roofing and we've extended the house twice! Firstly adding on a huge extension out the back and adding on an ensuite to the master bedroom. And then the addition of a massive garage at the back of house and an inground pool with feature glass wall and an outdoor area with hot water outdoor shower.
Everyroom in the house has been renovated — kitchen, 3 bathrooms, laundry, walk in pantry.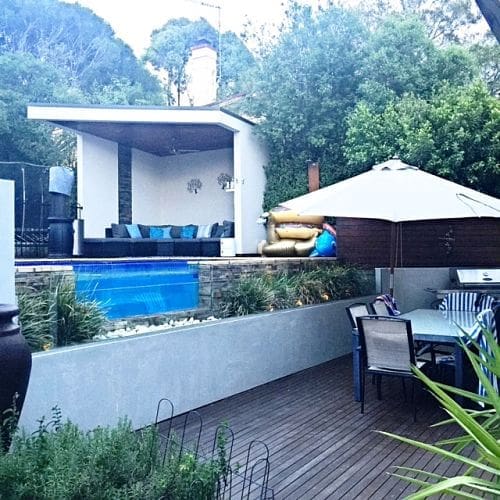 That's a huge transformation! Has your interior style changed much over the years?
"I probably have a bit more of an idea of what I am doing now," laughs Yvette. "At first I would just throw it all together, now I think about how I want the look to be and build up pieces that way."
And with such a beautiful home, this next question is always tricky but what's your favourite space and why?
"I love the living room. This huge space has a massive modular couch that all 5 of us including the dog can spread out on. It also looks out to the pool which I love."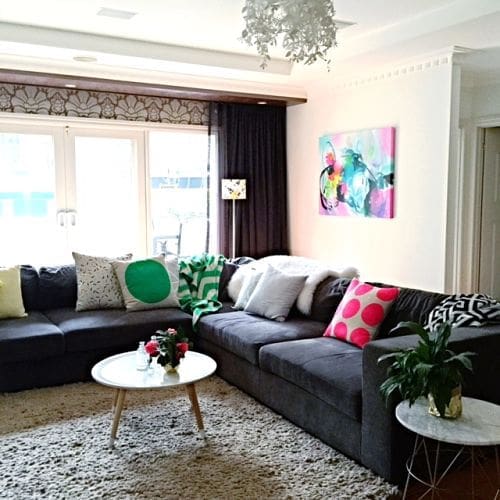 You work as a stylist and have a great eye for pulling pieces together. What do you think makes a stylish home and what do you look for buying new pieces?
"Making a stylish home is really an individual thing. Perhaps adding on trend pieces with pieces you love will bring an element of style as it's a bit more personal.
"Part of the reason I started The Stylist Splash in 2013 was to create a place for me to share my love of interiors and products. I was getting asked so many questions about where can I buy that? How can I do that? That I thought why not start a website to collate all this information and my Instagram account is an extension of that."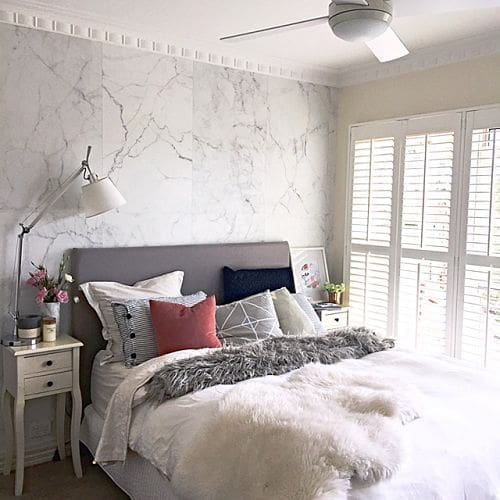 Talking about extensions, you're about to start an extension of your home. Can you tell us what you've got planned?
"We've just been approved and are excited to add on 4 extra metres to our master bedroom. This will give me a huge walk in robe ( I really need the space) as well as a retreat area ( I need this too)," jokes Yvette.
"I'm also hoping to fit a bath into the ensuite somehow and we are working on that at the moment."
No doubt you'll be able to follow Yvette's progress on her blog. We'll leave you with one of Yvette's gorgeous vignettes! If you love it as much as we do, be sure to follow her on Instagram for regular styling inspo!