When you compare the before and after pics of this contemporary Hamptons home, we wouldn't blame you if you didn't believe it was the same house! From dark, pokey and cramped to a vast, liveable, family-friendly beauty, this is a stunning before and after home transformation we just know you're going to love!
We take a look around with Penny Middlemiss from Anju Designs who helped bring this home back to life.
Related article: Real homes: Classic Queenslander meets Hamptons chic
Related article: A coastal Hamptons home with sweeping ocean views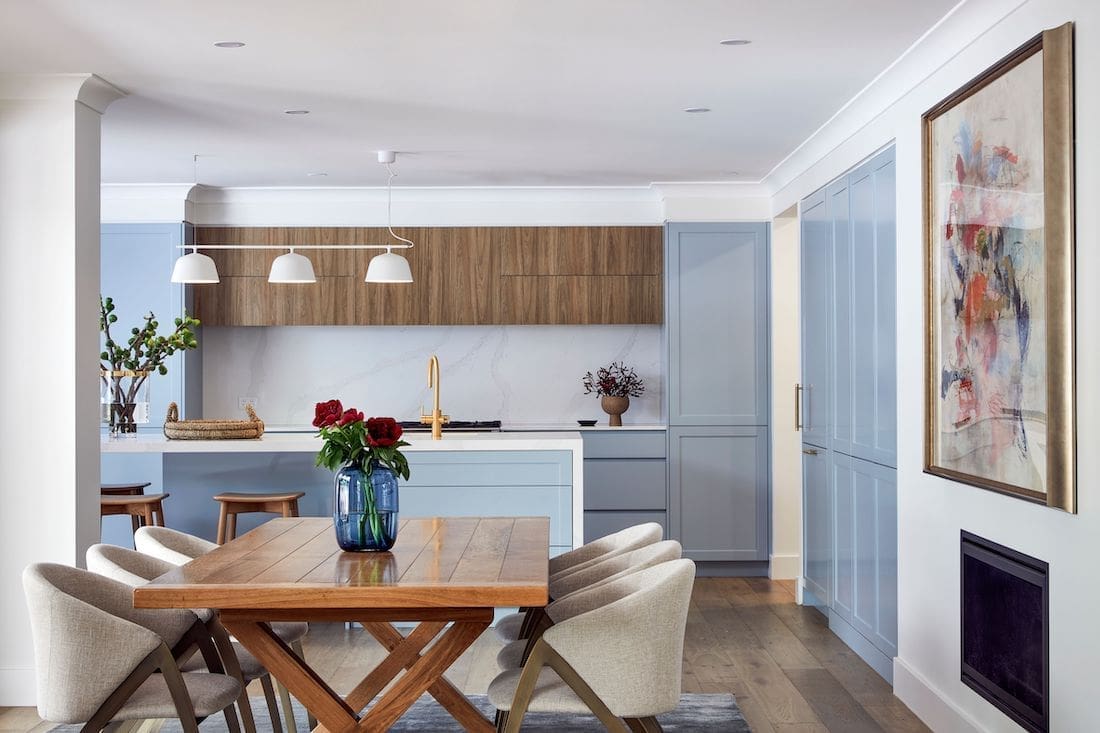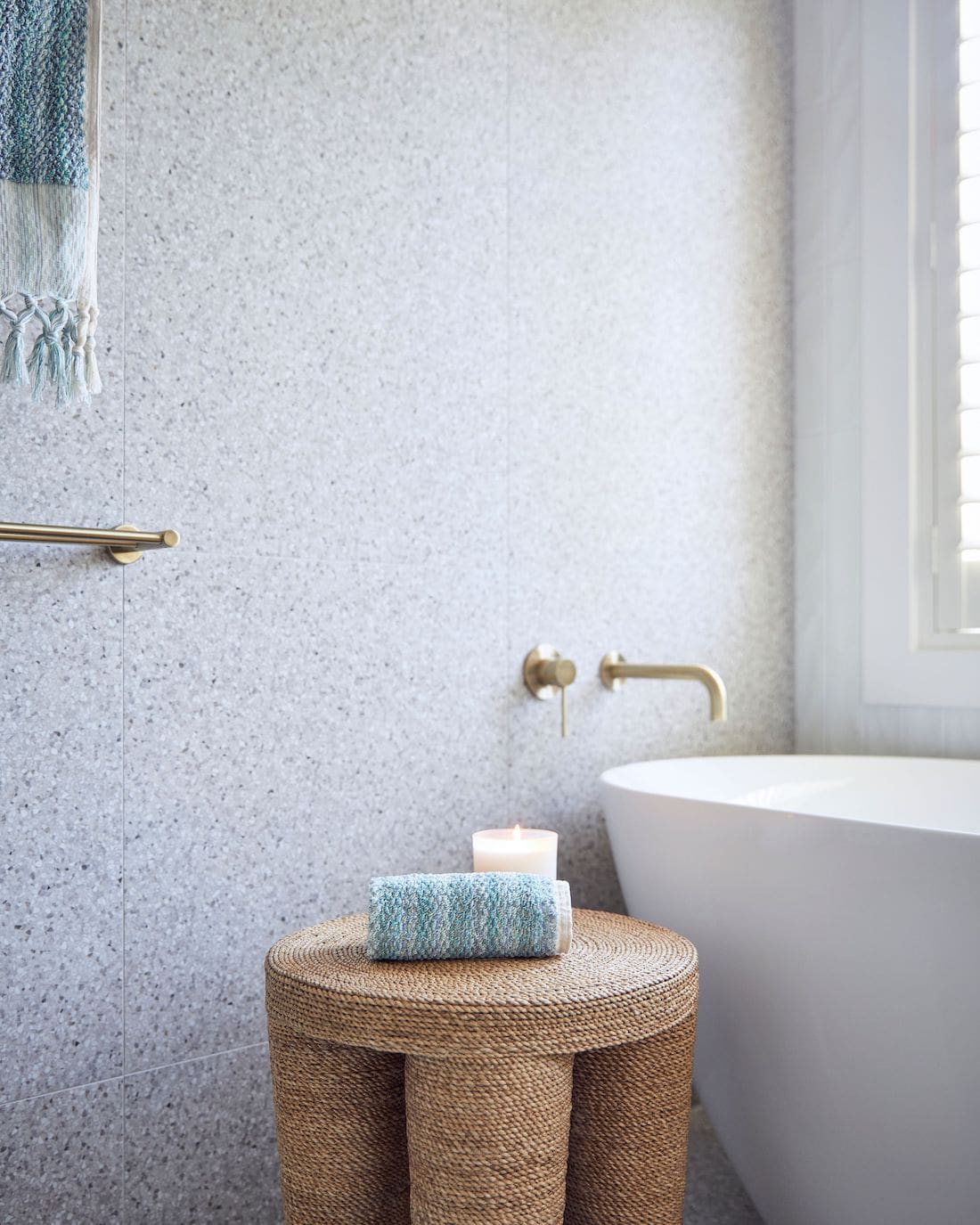 Home to a family of 4 (plus 4 pets) in Sydney's northwest, this home was in dire need of a renovation to give the owners some much needed space and the open plan living they desired.
"The home owners have lived here for 11 years — it was dated and in need of serious attention. They looked at moving, but couldn't find what they wanted in the right area," explains Penny, a design consultant on this renovation project.
"They loved the land they were on. It's a good size block with a swimming pool and great outdoor areas. When they made the decision to renovate, we helped them bring their dream home wish list to life.
"They needed a completely new, relocated kitchen with a functional walk-in pantry. A new, larger laundry, modern home office as well as additional bathrooms to give everyone their own bathroom.
"They really wanted an open plan living space, connecting to the alfresco areas and for the entire home to have a feeling of light and space."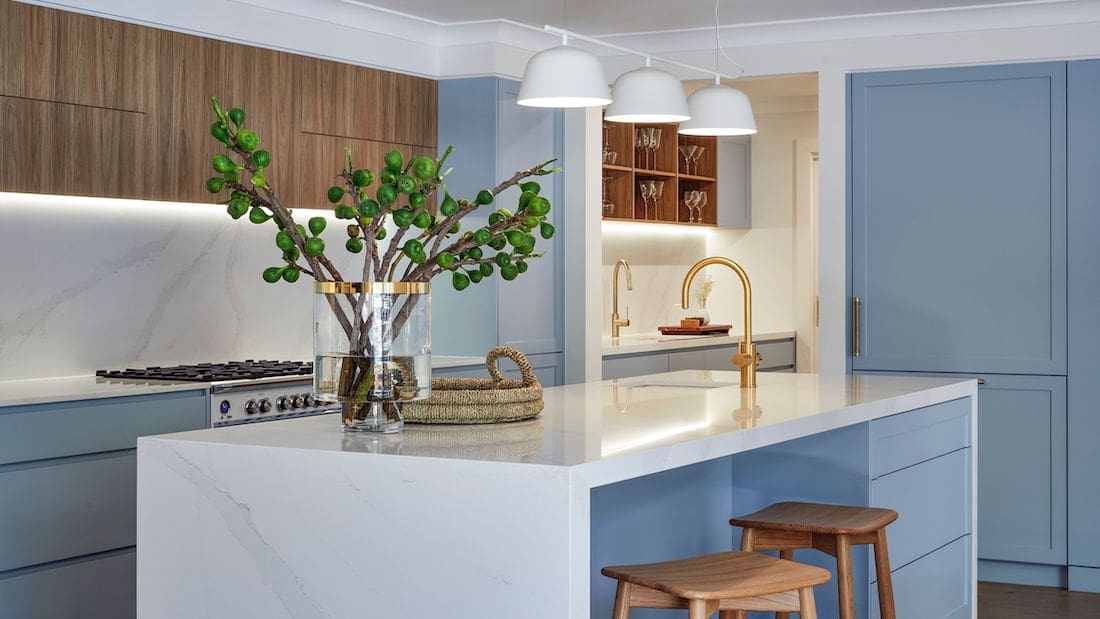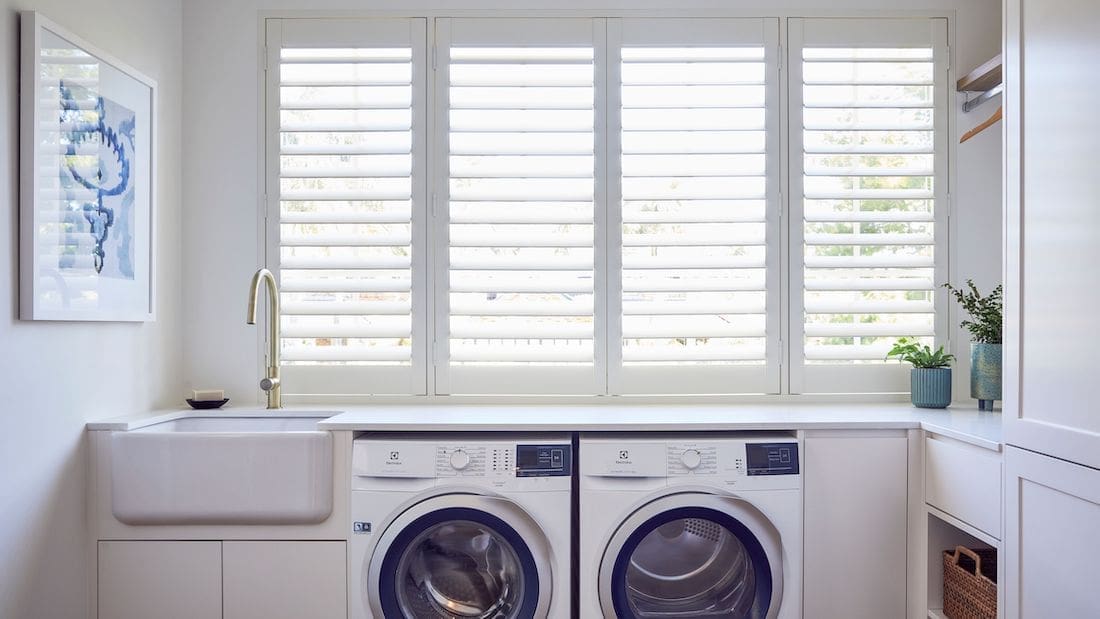 The stunning before and after home transformation saw it get a new lease on life with a nod to the Hamptons style.
"The home was of Federation style with bones of a more traditional home so we wanted the renovation to stay true to that. What we created was a cool, classic Hamptons style home with a contemporary, timeless feel. It's a nice blend between traditional, but with current trends and a contemporary twist," says Penny.
"It's now a super functional, family-friendly home with 4 bedrooms and a large home office which could easily be converted into a fifth bedroom. It has a games room — great for the family's 2 teenage children — 2 family areas, 4 bathrooms and a large alfresco area with a pool."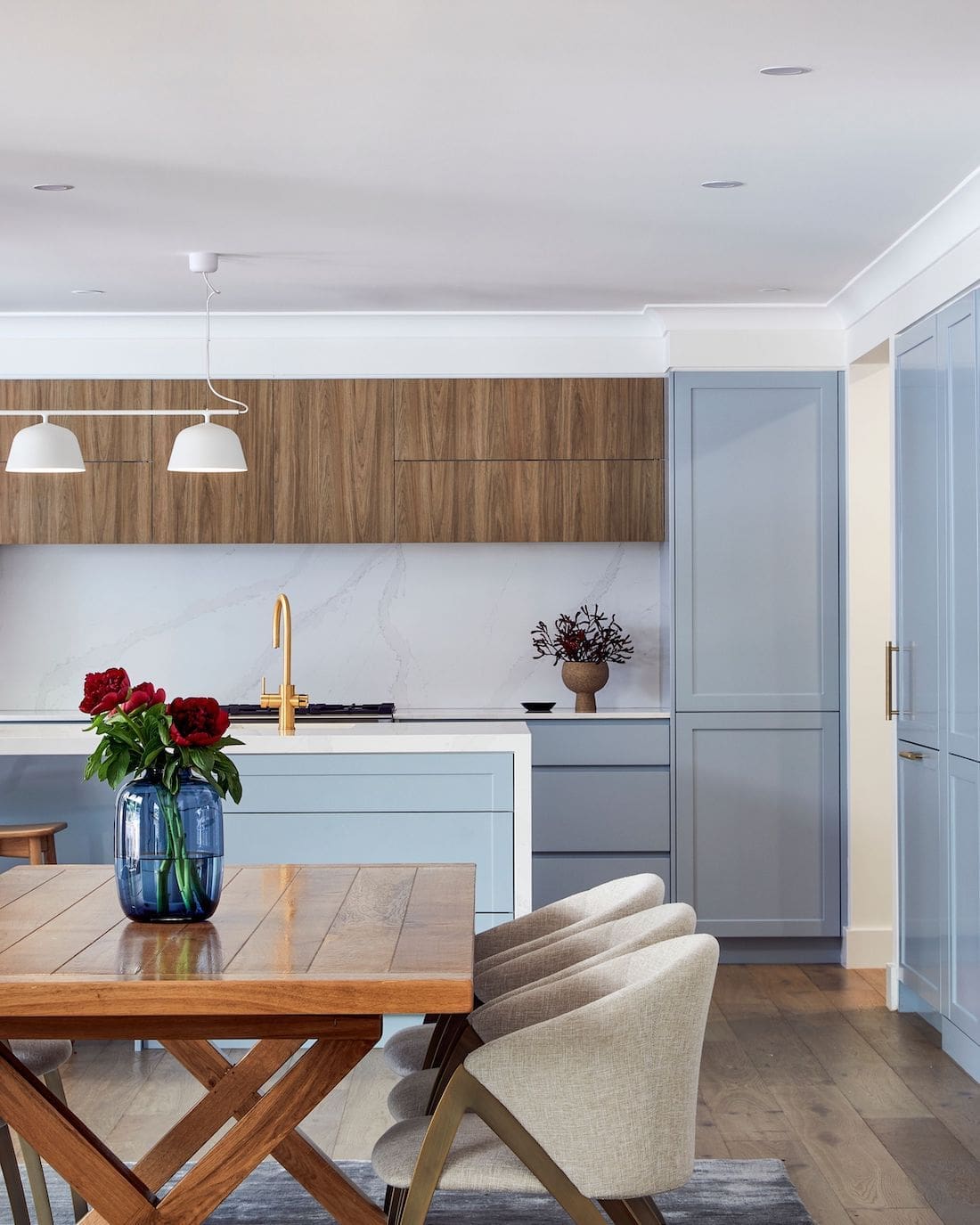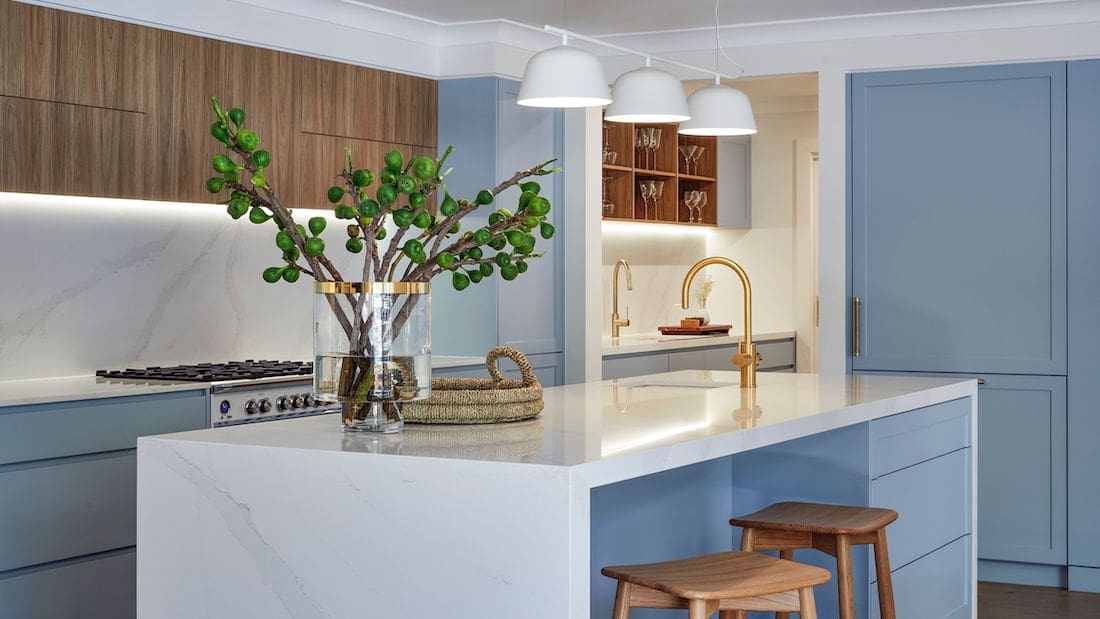 What sparked our attention was the transformation of the kitchen with the use of very Hamptons-style blue cabinetry.
"The kitchen was such a big moment! The before and after photos are amazing!" smiles Penny.
"We used Blue Balm from Dulux. Our client loves colour so we incorporated it in the kitchen as well as through artworks throughout the home. When it comes to using colour in a big way, like we did here, it's important not to put too much focus on what's on trend.
"It should be about personal choice. The colours you love. Because that's what will really transform a space in a big way.
"We also used feature timber cabinetry which is a Polytec Prime Oak melamine. It helps break up the blue and adds another layer to keep it interesting.
"I love this kitchen. It's on trend, but still timeless and functional."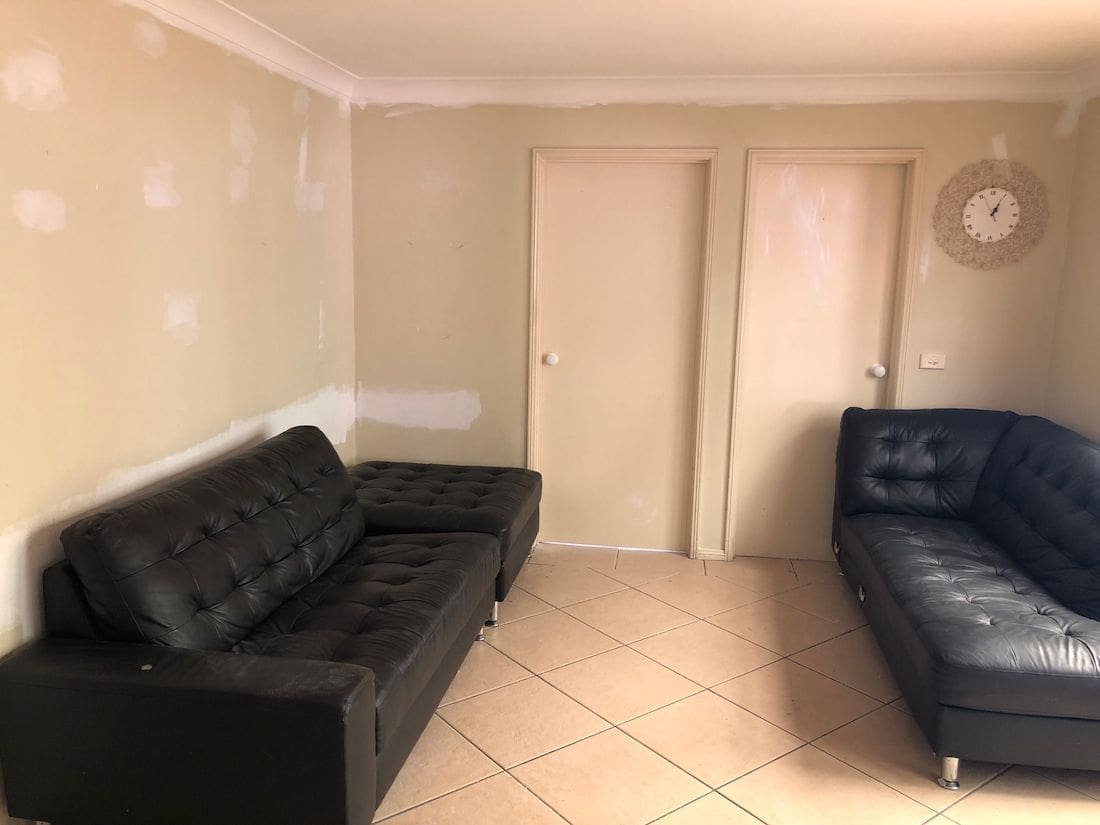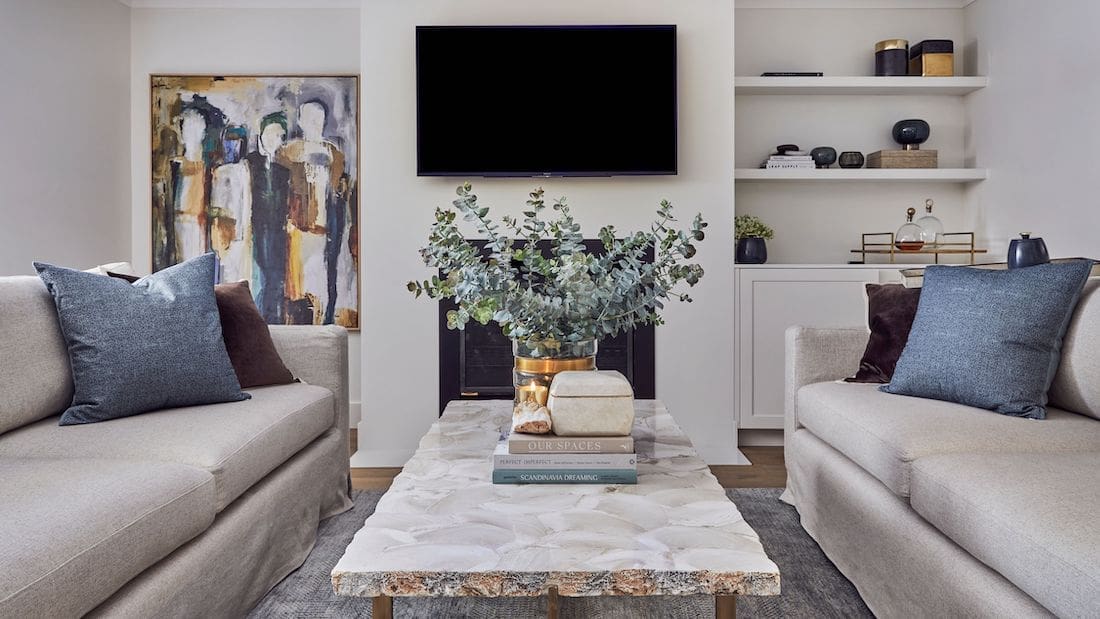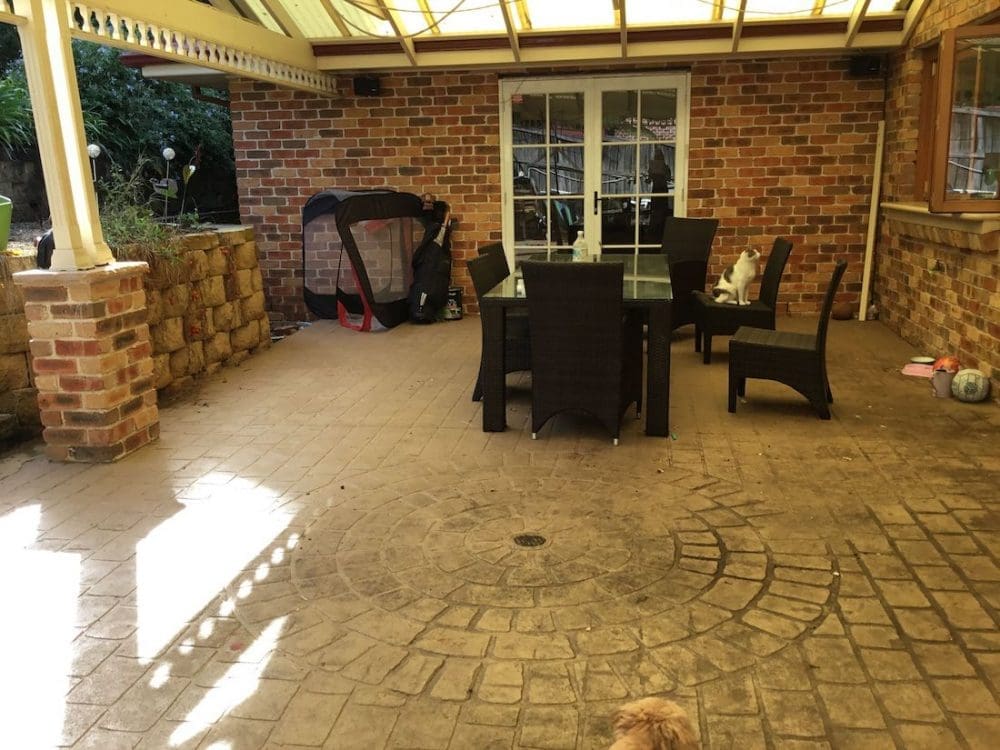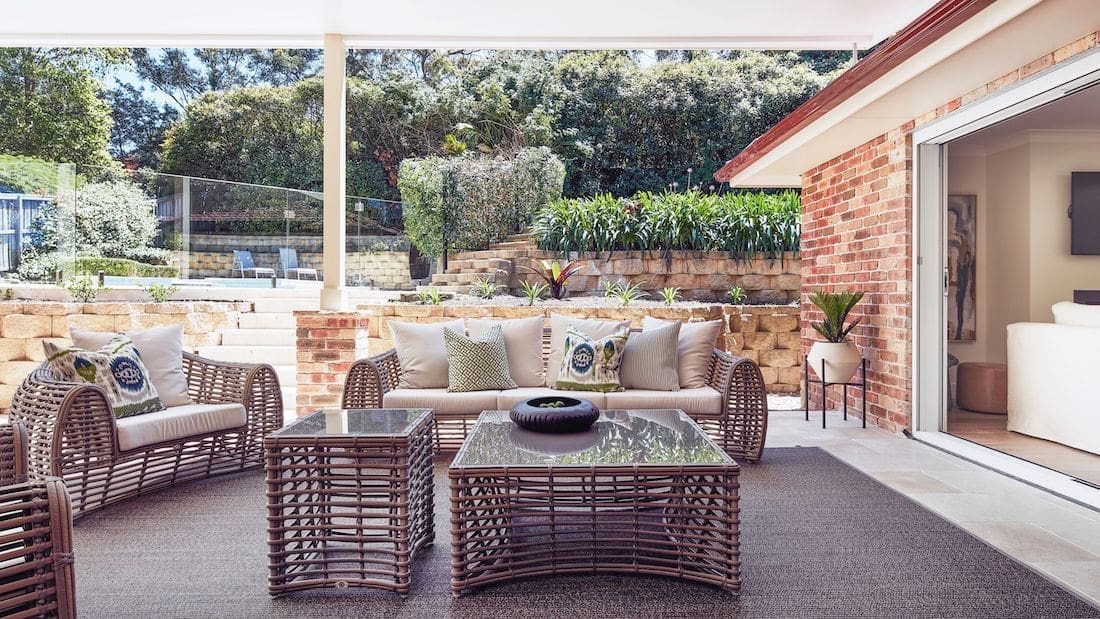 This stunning before and after transformation has shown what can be done within an existing home, and Penny says it comes down to the layout.
"When you're starting a renovation project, the most important part is planning your layout. Getting that right is your starting point," explains Penny.
"Some key things to think about are how you're going to create that feeling of space. You want lots of storage — storage is always a good idea! Great light, functional surfaces and a connection between the main living areas to the outside areas.
"People want a connection to inside and outdoor living no matter whether it's a house, townhouse or apartment.
"Also, we recommend choosing your furniture and artworks in the planning stages as sometimes you might just design a room around one of them. For example, we used the colours in the artwork from Boyd Blue in the dining room, to complement the colours in the kitchen and also the homes decor."
Photography — Toby Peet
Thank you to Penny for showing us around this amazing before and after home transformation. To see more from Anju Designs, take a look at their website or scroll through their Instagram.