When you go inside a coastal Hamptons home shared by a builder and an interior designer, you're bound to find inspiration. Add to that a truly spectacular ocean view, and you've got yourself a pretty special home tour!
We take a look inside the home of Alex and Janette Stritt from Stritt Design and Construction. And with a view like this one… we didn't want to leave!
Related article: A penthouse with a luxe materials palette and ideas to steal for your place
Related article: From dated home to luxe holiday style: Before and after home transformation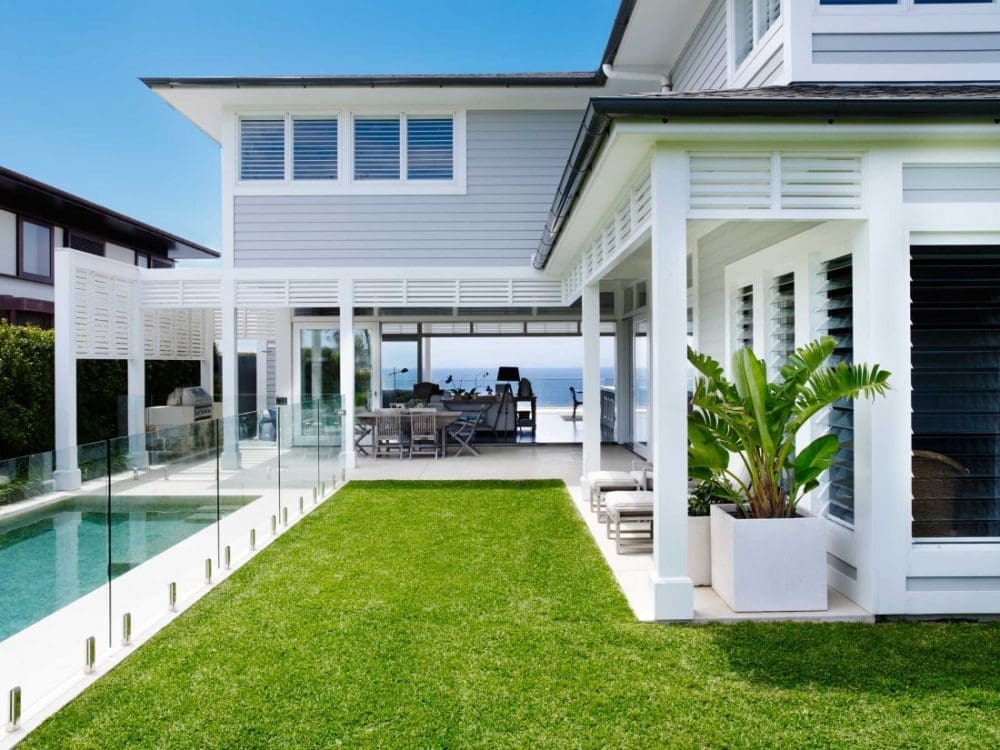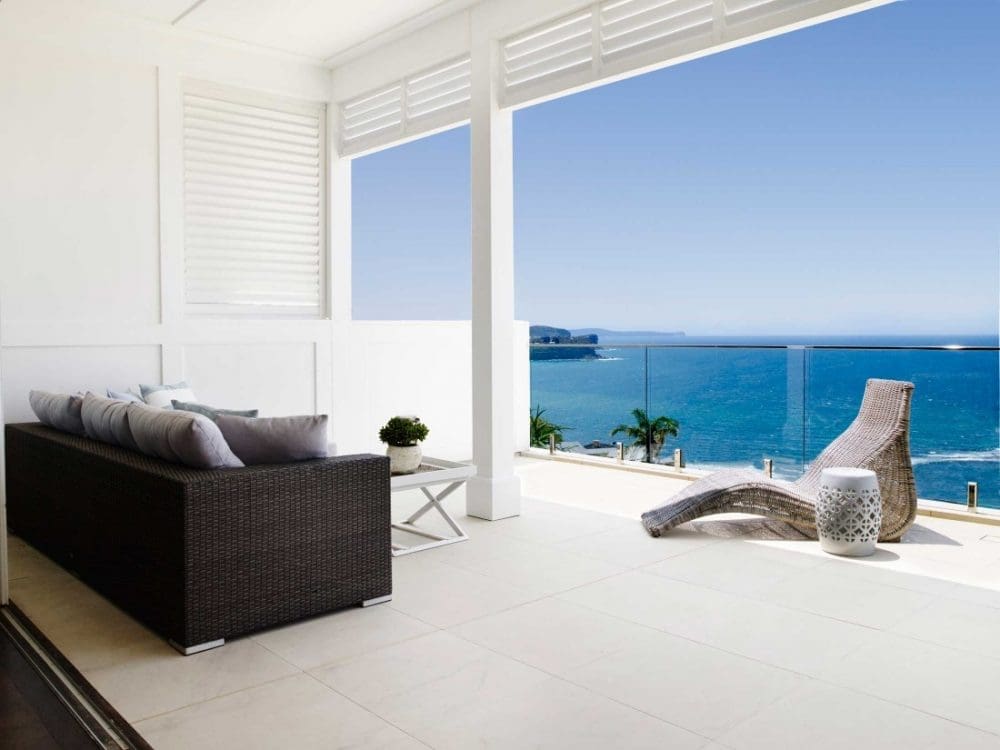 Specialising in traditional coastal homes and timeless beach houses, Alex and Janette had a clear idea of what they wanted for their family home.
"This home was designed and built by Alex, with the interiors designed by myself. We built this home for our family. Alex and I, and our 2 children — Sebastian and Allegra," says Janette.
"It's positioned on the Bungan Headland at Newport Beach, NSW and one of our favourite features is its expansive ocean views. Our home is articulated over 4 levels and designed to maximise views, light and open-plan living.
"It has 5 bedrooms, 3 bathrooms, 3 living rooms — including a cinema room — a separate self-contained studio level and a lift. And of course we can't forget about the pool. We love spending time out there."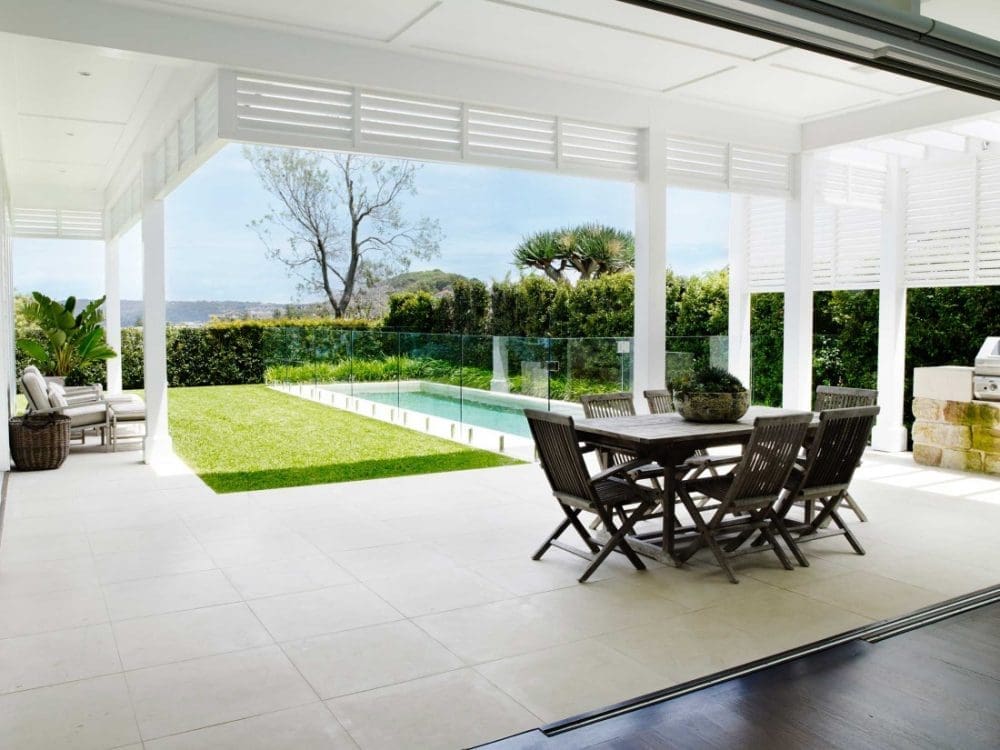 This coastal Hamptons home celebrates its incredible views as much as possible.
"The location offers spectacular ocean views, so it was important to maximise them in the home's design," explains Janette.
"As the property sits on the headlands, views of the ocean are offered from both the front and the rear of the property. From the level rear yard, we designed the home with custom timber and glass sliding doors so the ocean view could be seen from the back yard, through the home and toward the ocean view to the front without obstruction.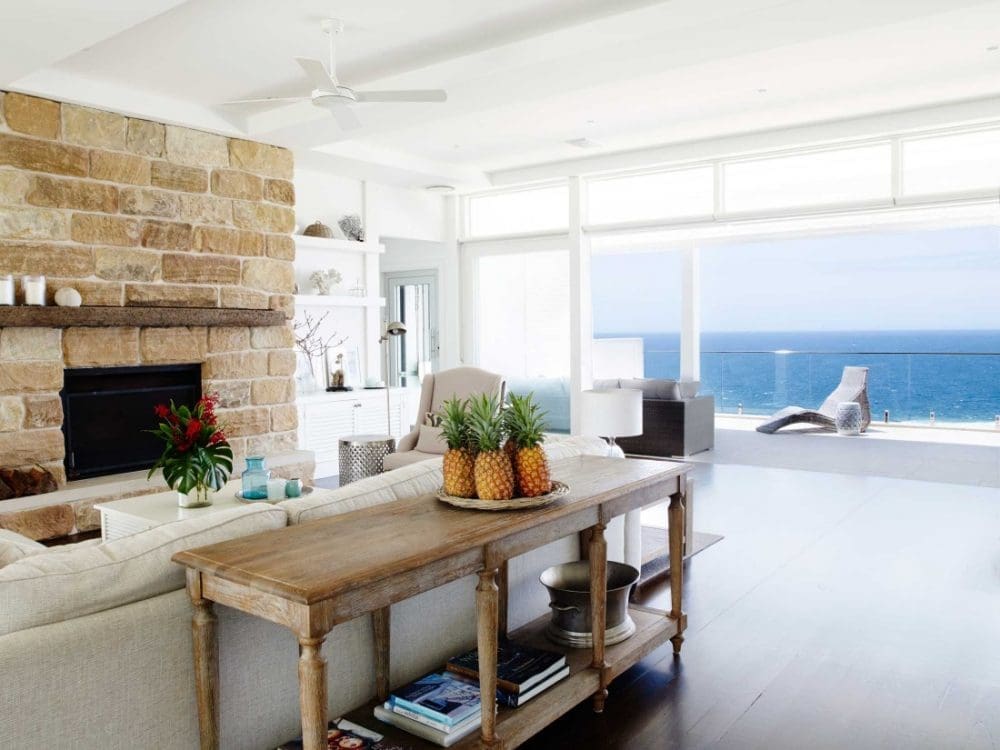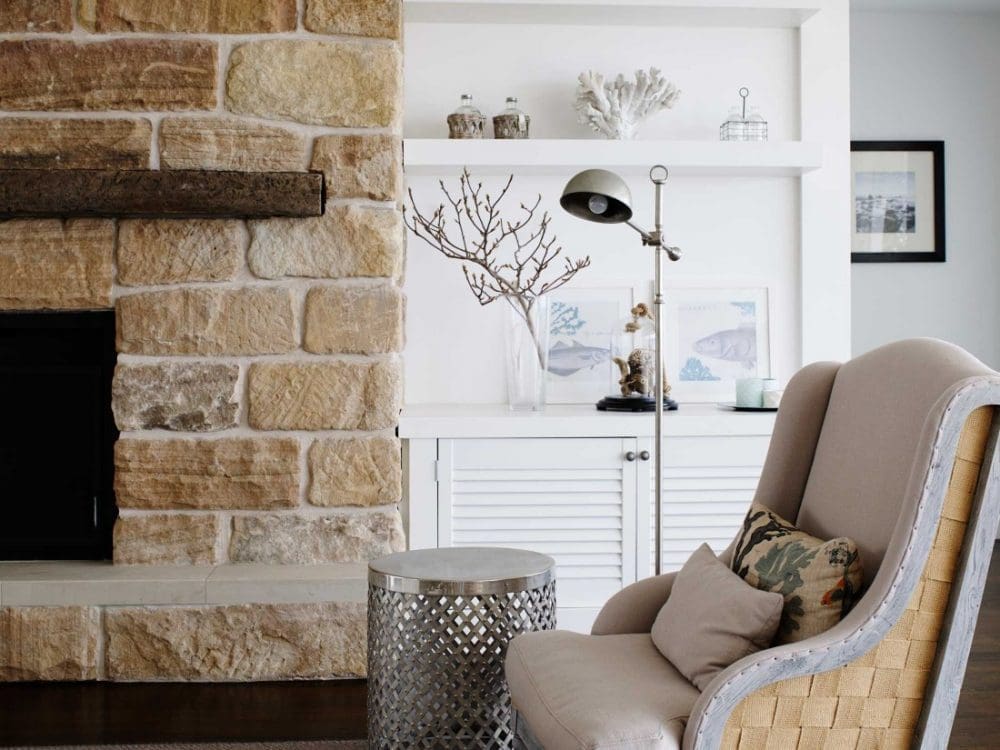 Calling her style 'traditional coastal', there are a few subtle nods to the ever so popular Hamptons interiors.
"The term Hamptons style in Australia is quite different to how it actually is in the US. With our home, our more 'Hamptons' elements include the sandstone block fireplace, traditional timber flooring in a dark stain and the louvred timber details.
"The recycled stone fireplace really anchors the space providing warmth and lived-in character. It's amazing the difference this made to the living area when we built it," says Janette.
"Many of the architectural finishes and interior features are pared back, which gives the home a more modern aesthetic. Another favourite feature is the hallway with glass sliding doors on one side. I love how the sunlight streams through this space as well as the ease of access and views to the rear garden.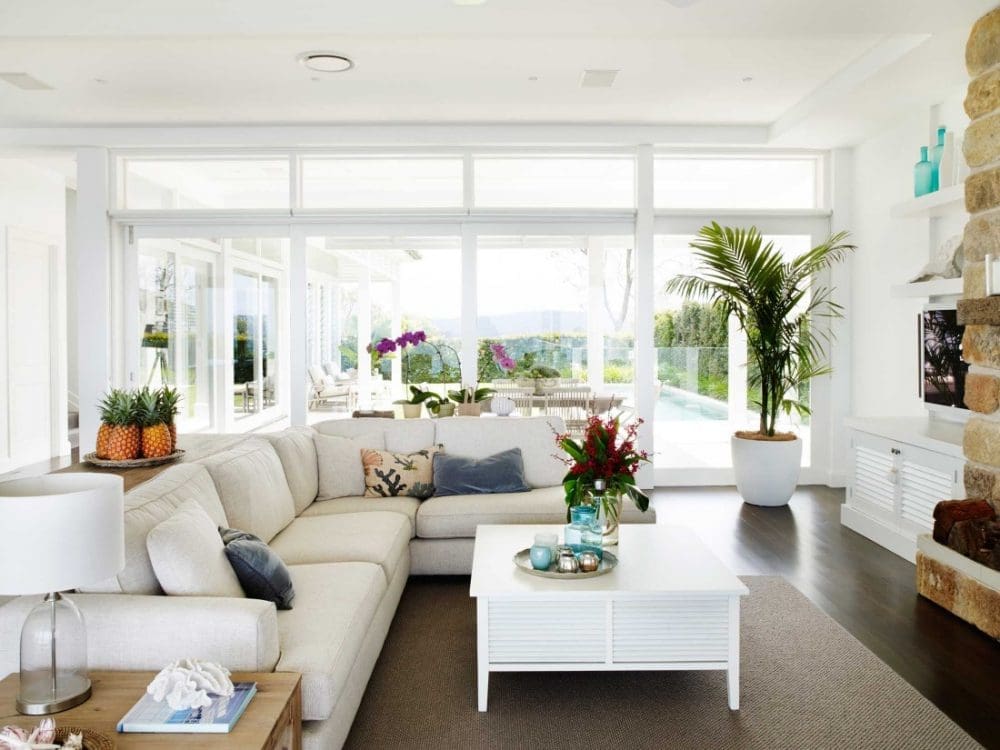 Being immersed in the building and interior design industry, we couldn't help but steal a few tips on how to create a perfectly styled — but still functional — family home.
"Establish an overall theme or idea of the look and feel you want to create in your home," suggests Janette.
"This will help your decorative scheme and you can collect images you love from Pintrest or scrapbooking ideas. I definitely suggest creating a mood board. Include colours, textures, fabrics and images that inspire you. Keep referring back to your mood board as you develop your decorative scheme.
"When it comes to furniture, think about the room layout and how you want it to flow. You can create separate 'zones' by using rugs and lighting.
"Consider each room individually and determine what will be the 'feature' of that room. Things like a feature light, artwork, or maybe a fireplace. This will become the 'anchor' for your space and will help you decide on the rest of the design.
"Always have a balance of contrast and complement. It will ensure the room is kept interesting, but without being too busy or cluttered. Scale is important — I try to keep this in mind when I'm choosing decor or furniture pieces. In most cases, I prefer to go big rather than risk going too small!"
Photography — Prue Ruscoe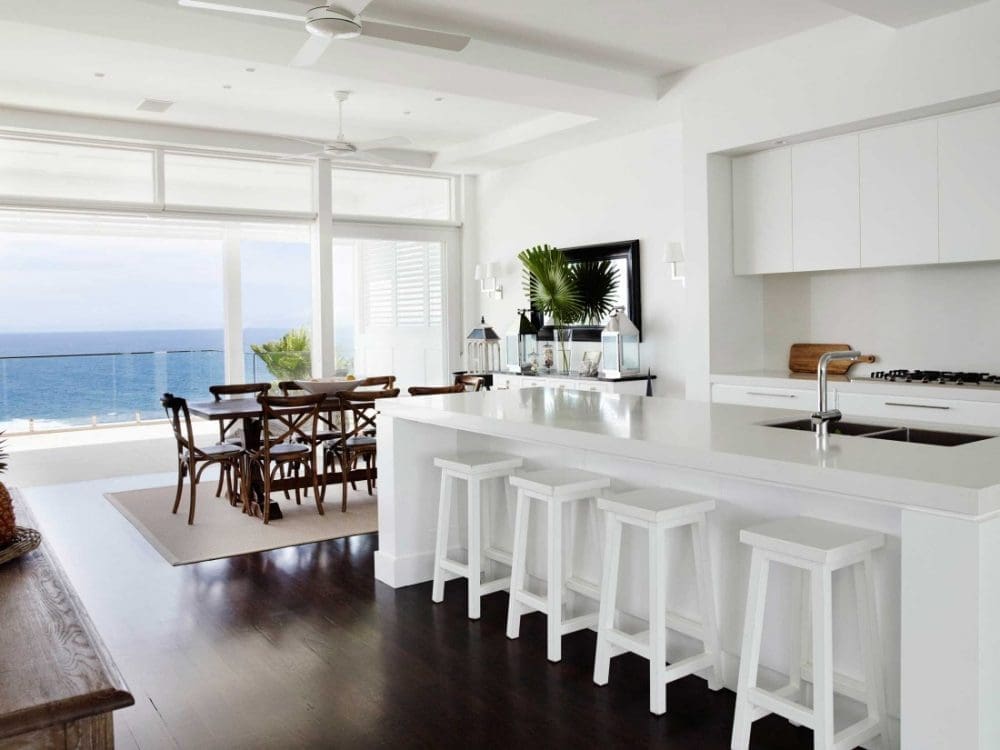 Thank you so much to Janette for showing us around her beautiful family home. For more projects from Stritt Design and Construction, be sure to check out their website or Instagram page.
Do you love the style of a coastal Hamptons home? Which was your favourite room in this home tour? Tell us in the comment section below.