When your family home can be rented out as a photoshoot location, you know you're onto something good. We took a tour of Bilinga Beach Abode with Sarah Waters, home owner and boss Mumma of small business, Bubbles Lane.
Grab the sunscreen and your stylish straw hat — this home tour is HOT.
Related article: Palm Springs vibes with a visit to the Suncatcher House
Related article: Inside organising queen Steph Pase's home from Just Another Mummy Blog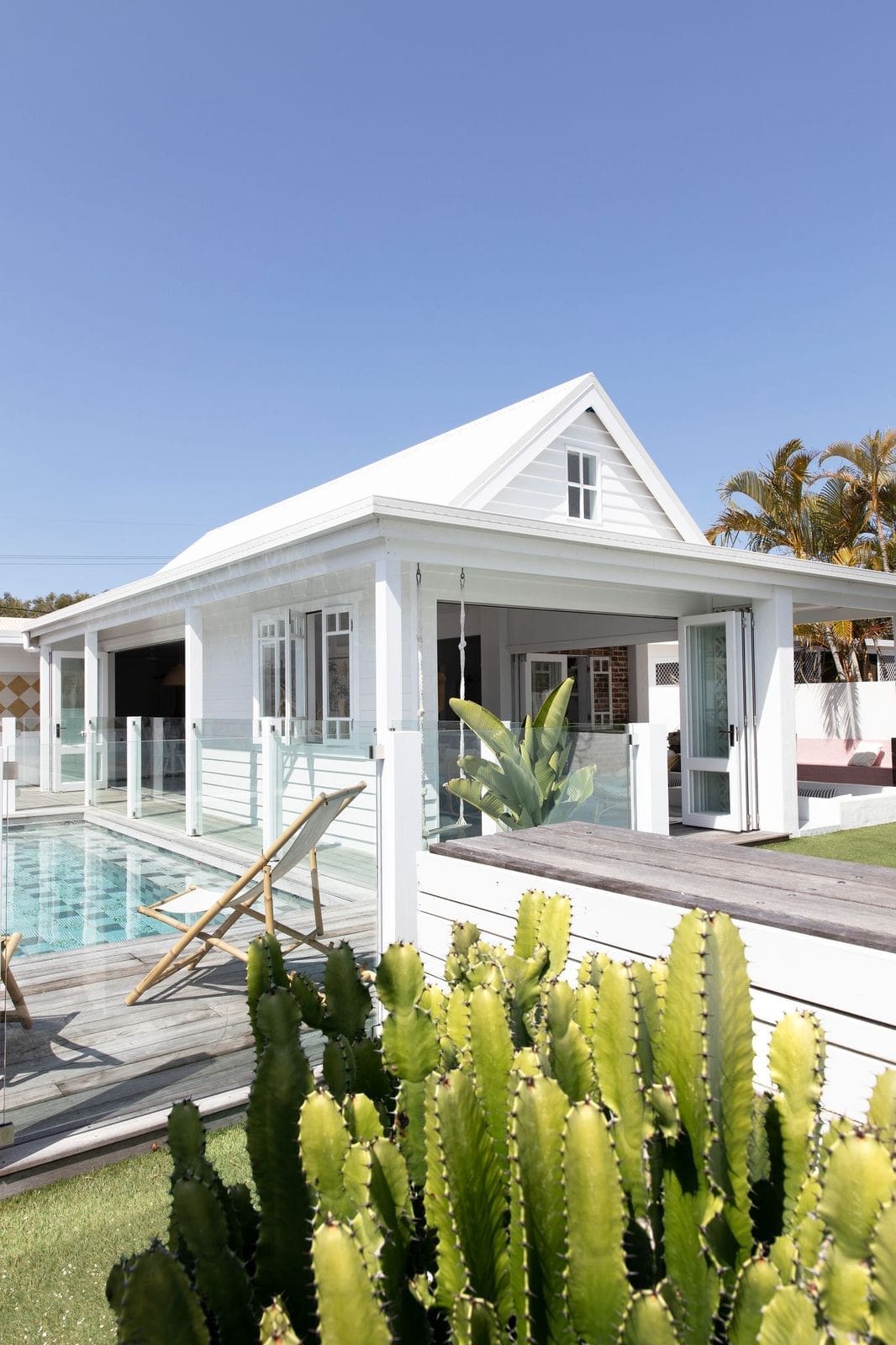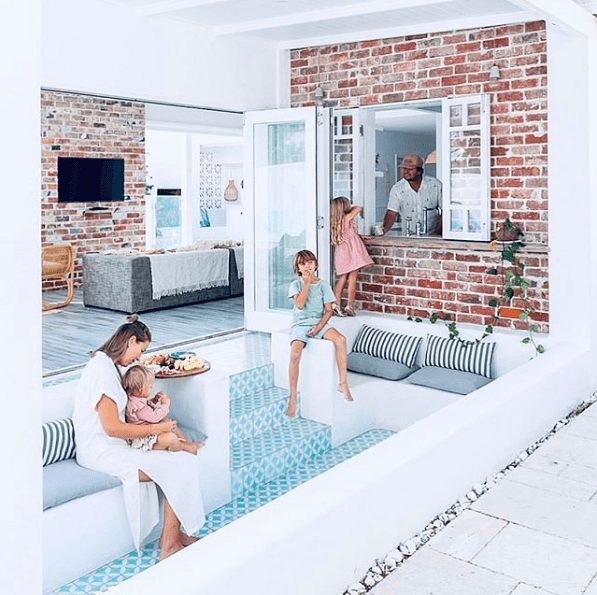 Beginning the renovation in 2008, Bilinga Beach Abode was a labour of love for the Waters family — Aza, Sarah, and their 3 children, Braxton, Frankie and Chili.
"We purchased the property with the intention of doing a quick flip on it. We ended up falling in love with it and never left," laughs Sarah.
"Originally it was a 3 bed, 1 bath home with a single car garage. It was 100% asbestos inside, and was red brick with a yellow roof and black guttering. Not the prettiest of homes, but we saw a lot of potential in it.
"Post renovation and we've got a 5 bedroom, 2 bathroom home with 2 living areas, 2 car garage and some fabulous features like the external chimney / fireplace, bar and sunken lounge area."
Shop the look: Palm Springs paradise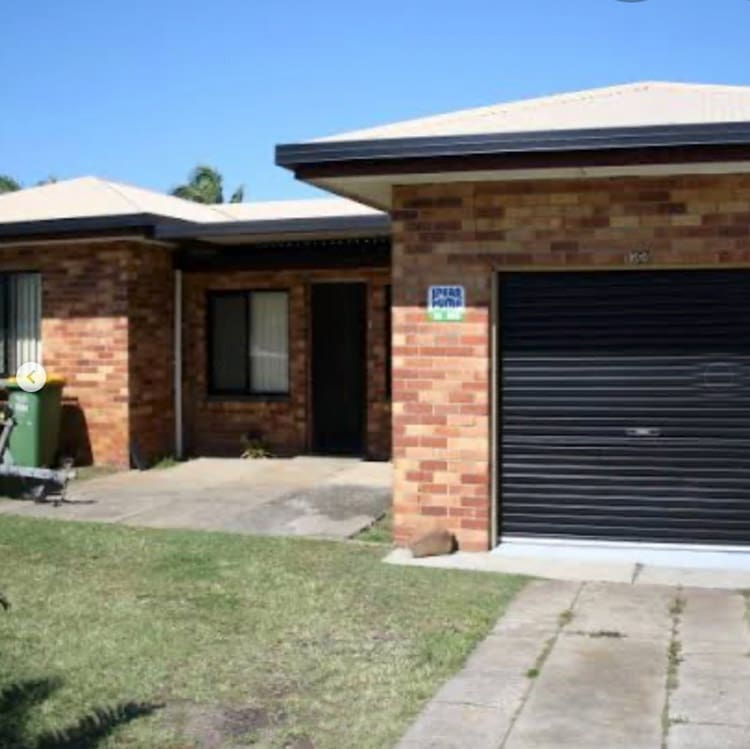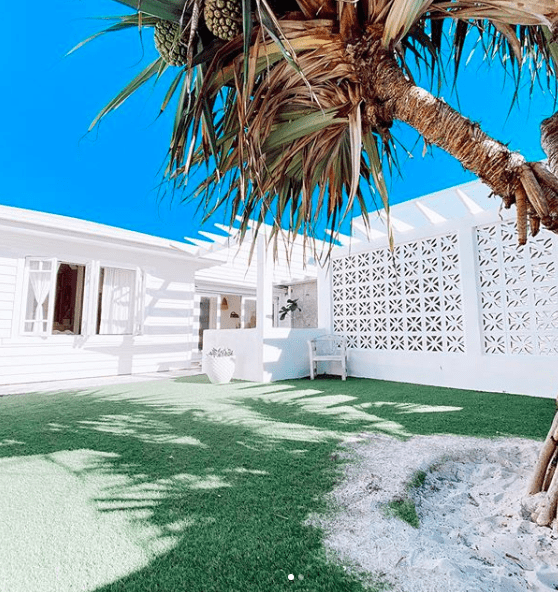 With a young family and living in Bilinga on Queensland's Gold Coast, the couple made sure to make the most of the beautiful outdoors.
"This is definitely a family home. We live in a beautiful part of the world and wanted to make the most of it," Sarah explains.
"Our pool is an absolute favourite with everyone! It's lined with encaustic patterned tiles and was designed to have all day sun. It faces north west to take in the amazing sunsets.
"The kids love it and so do we. You basically step out of the lounge room and into the pool. You can also see it from our kitchen and the outdoor chimney fireplace looks over it too. It's pretty special!
"Another feature is the skate ramp. We built it from scratch and have to paint it regularly to maintain it and give it life, but the kids absolutely love it. It's worth every layer of ply and every coat of paint to see so much fun and smiles."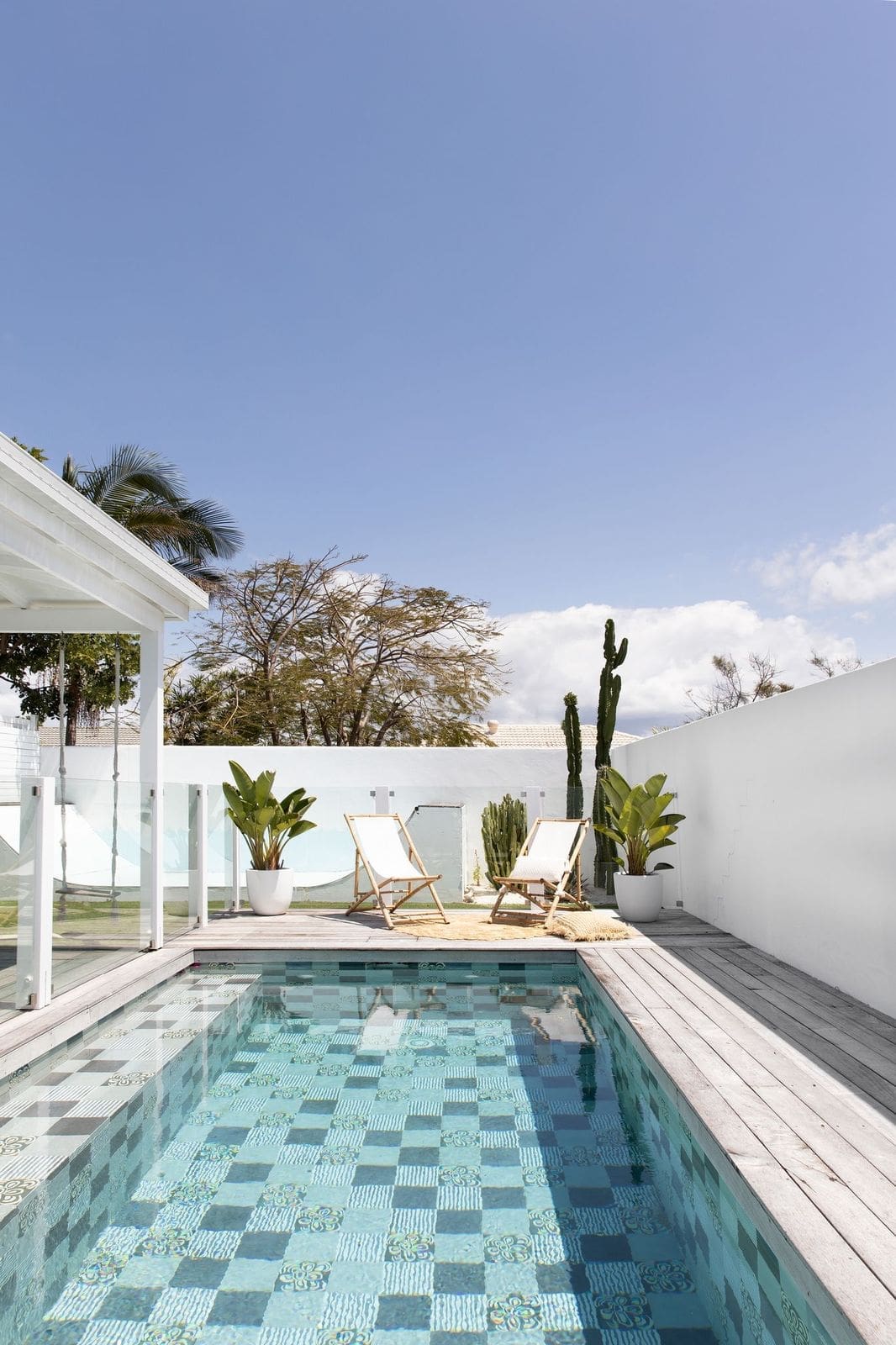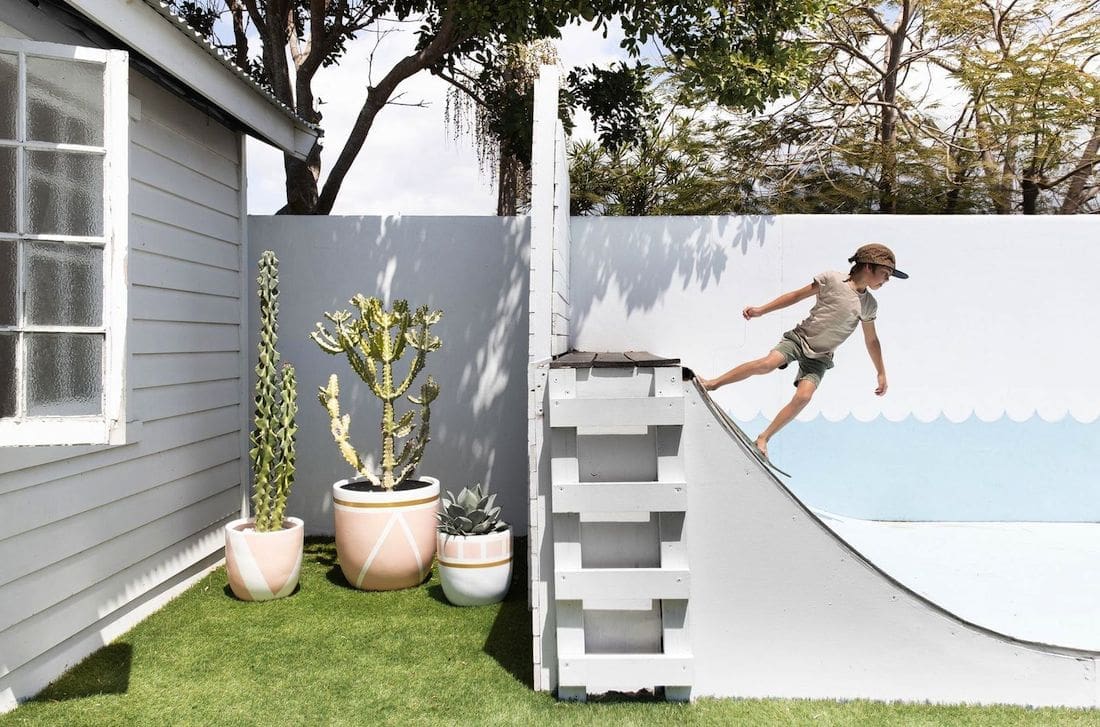 It's clear to see there wasn't much to save from the original home, but Sarah and Aza brought in new elements, designed to look original.
"We kept the original floorboards and then extended the house by 110m2. We also added a double garage and guest house.
"The breeze blocks aren't original, but we love their style — very Palm Springs! They of course help create breeze, but also give off some beautiful shadows.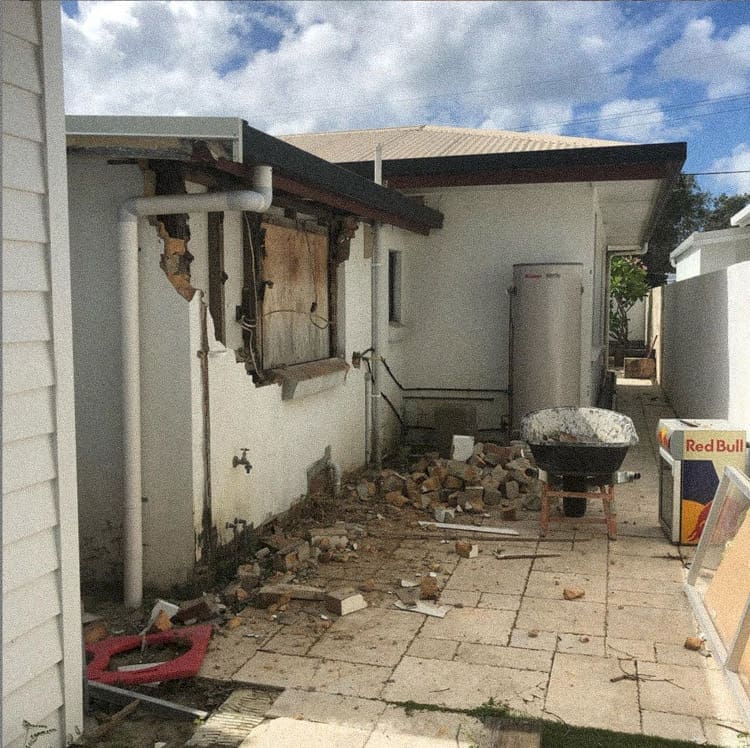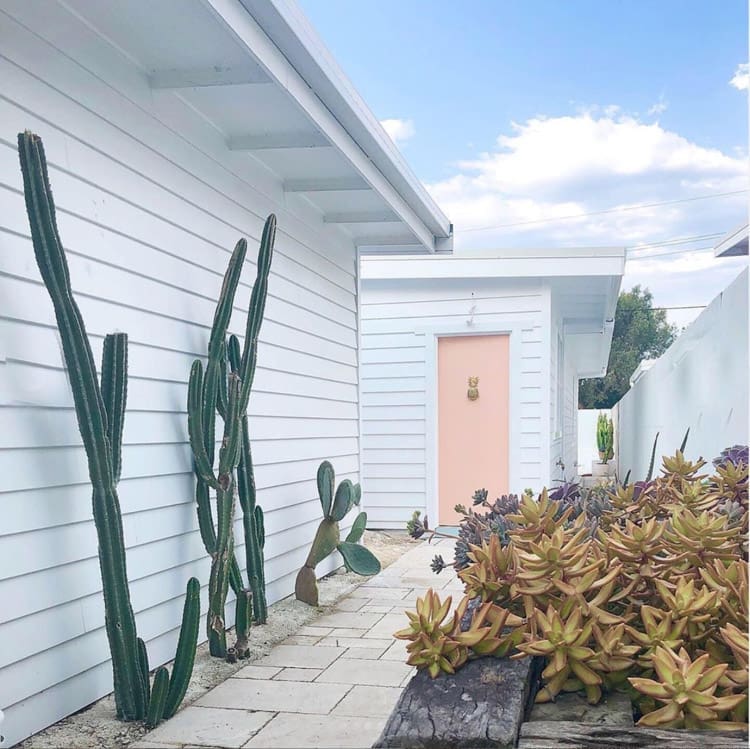 The bathrooms are an absolute stand out and the main reason this home is a sought-after photoshoot location.
"It's pretty cool that our home is often used for photoshoots," smiles Sarah.
"The bathroom with the cactus is our favourite room in the house. It was originally our laundry when we first purchased it!"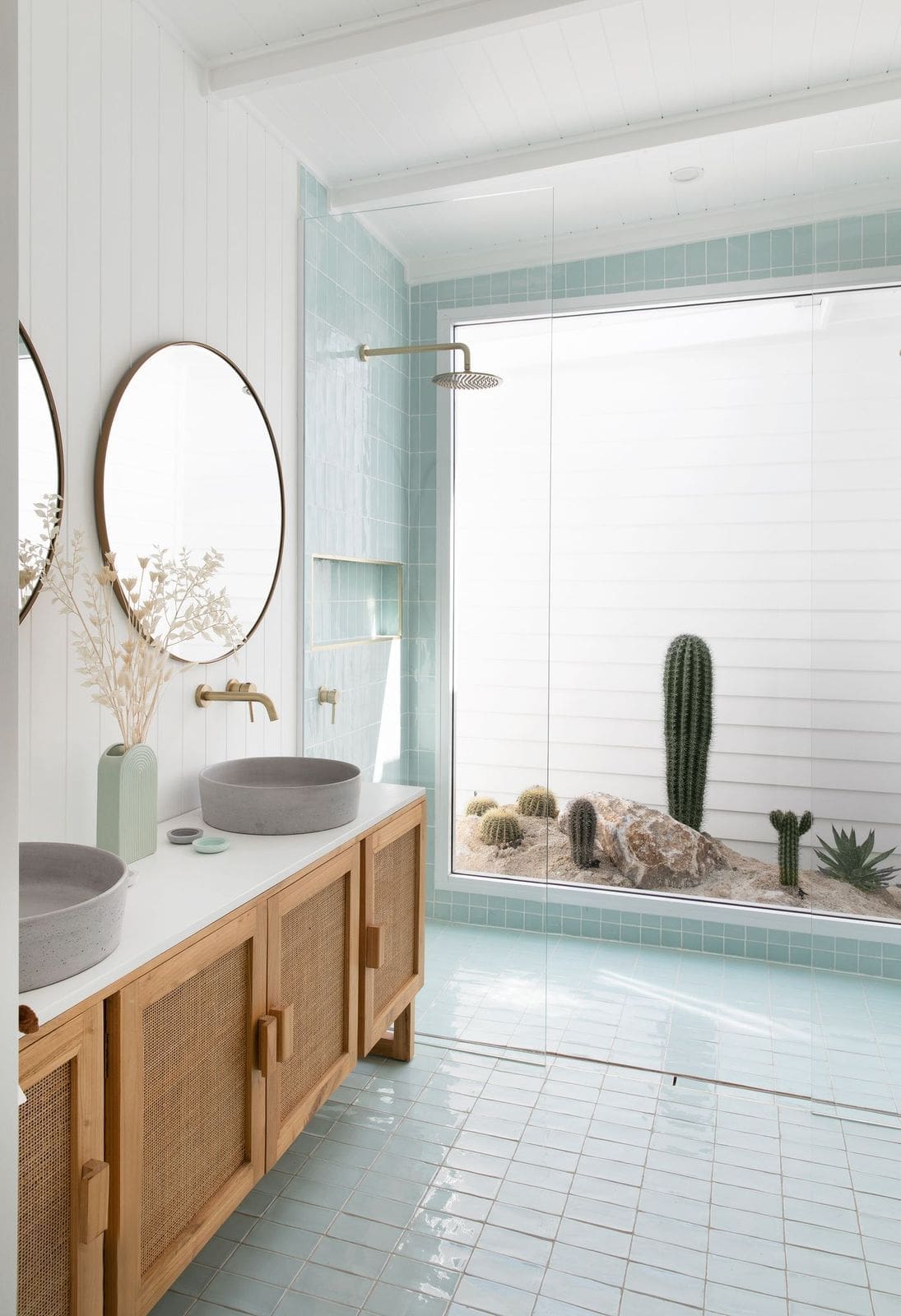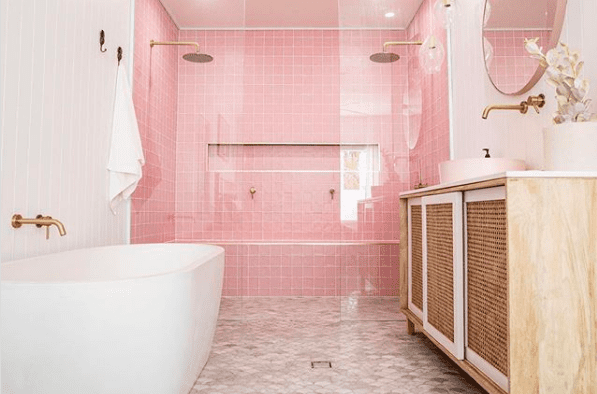 Set on a style from the get-go, Sarah says picking a theme and sticking with it is key to any renovation project.
"Our house is Palm Springs style. We do all our design and styling as a team, so we know we're both going to be happy with the end result.
"When it comes to tackling a renovation project, I think it's really important to know what style you're going for. Once you have an idea of what you love, stick with it throughout the whole journey.
"Other reno tips are to look for as much natural light as possible without giving up privacy," suggests Sarah.
"And it's good to plan everything around the area where you'll spend most of your time — for us that was obviously the outdoors. We also suggest planning your budget room by room, and if you can, incorporate high ceilings."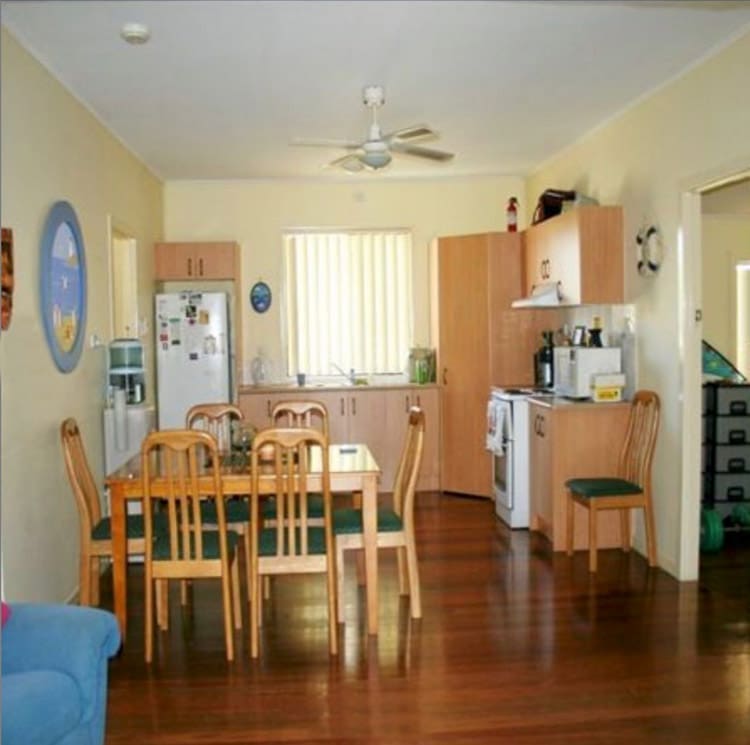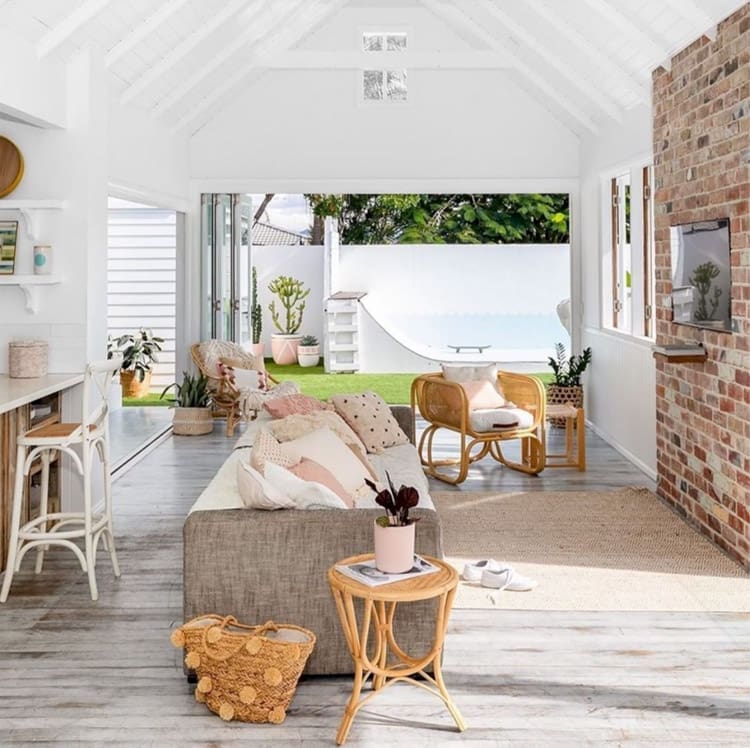 Thank you so much to Sarah and Aza for showing us around their fabulous home renovation. Find more from them on their Instagram here. And be sure to check out Bubbles Lane, Sarah's small business.
Photography by Louise Roche, Villa Styling — check out Louise's own house tour here.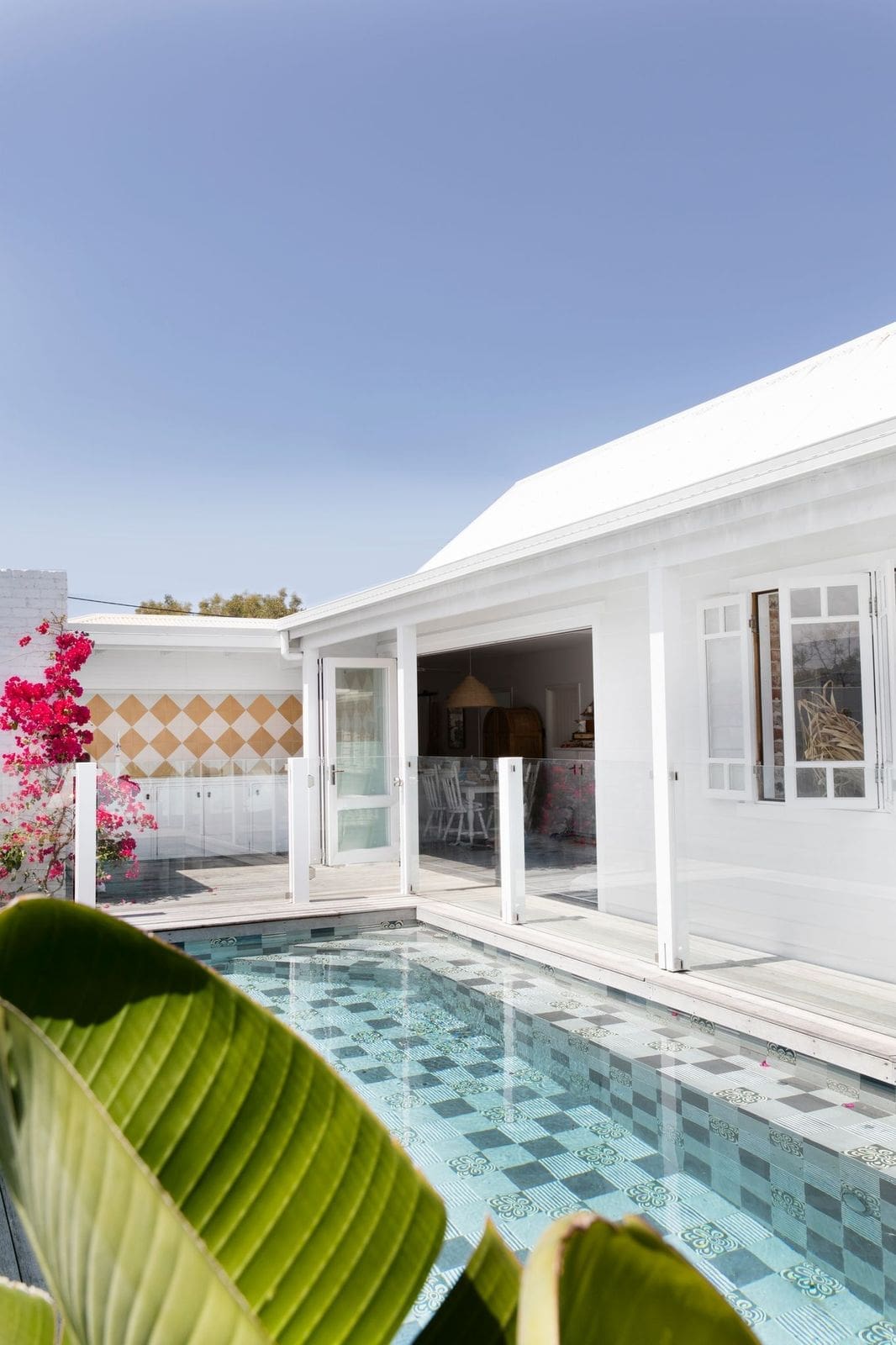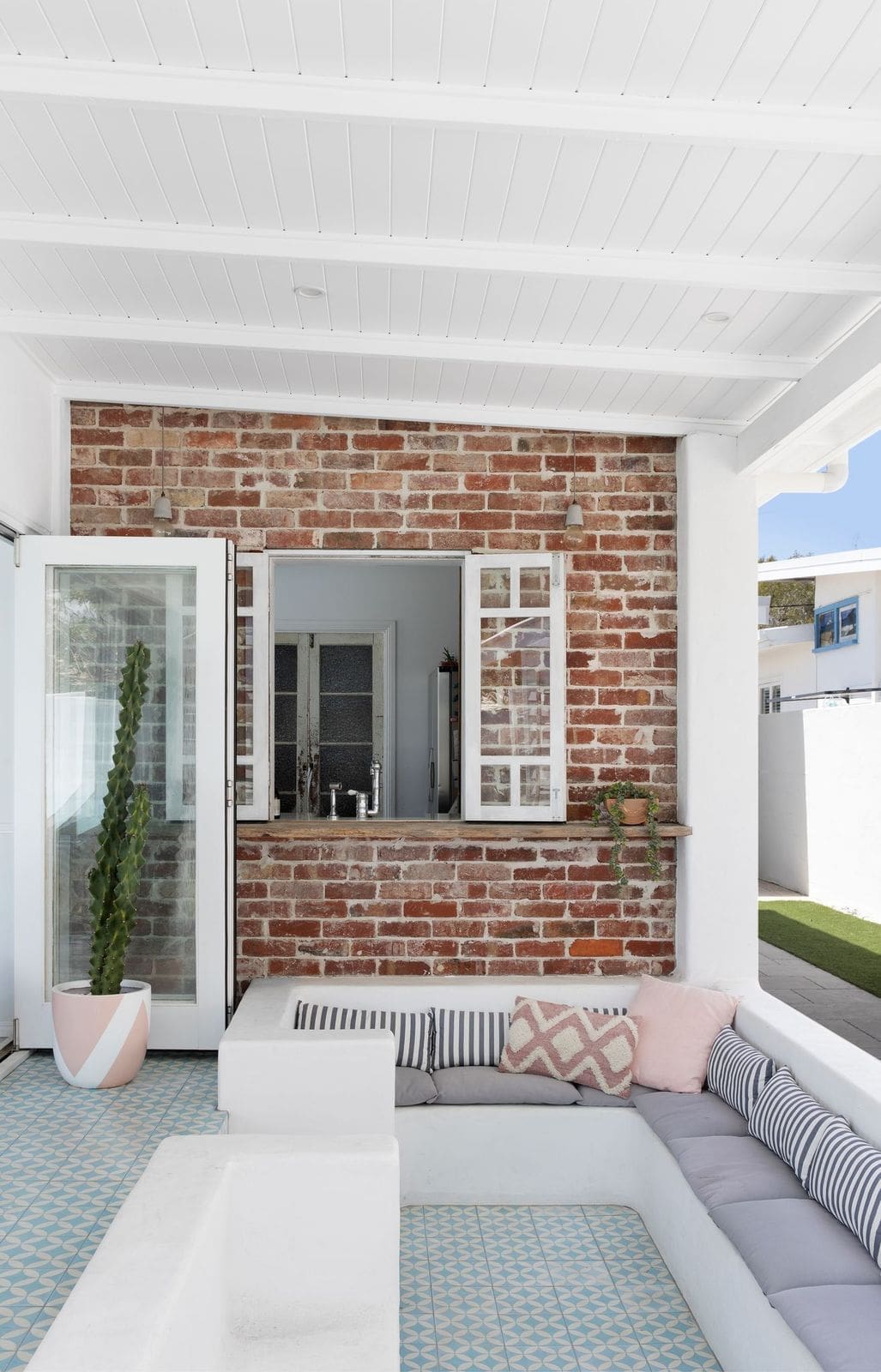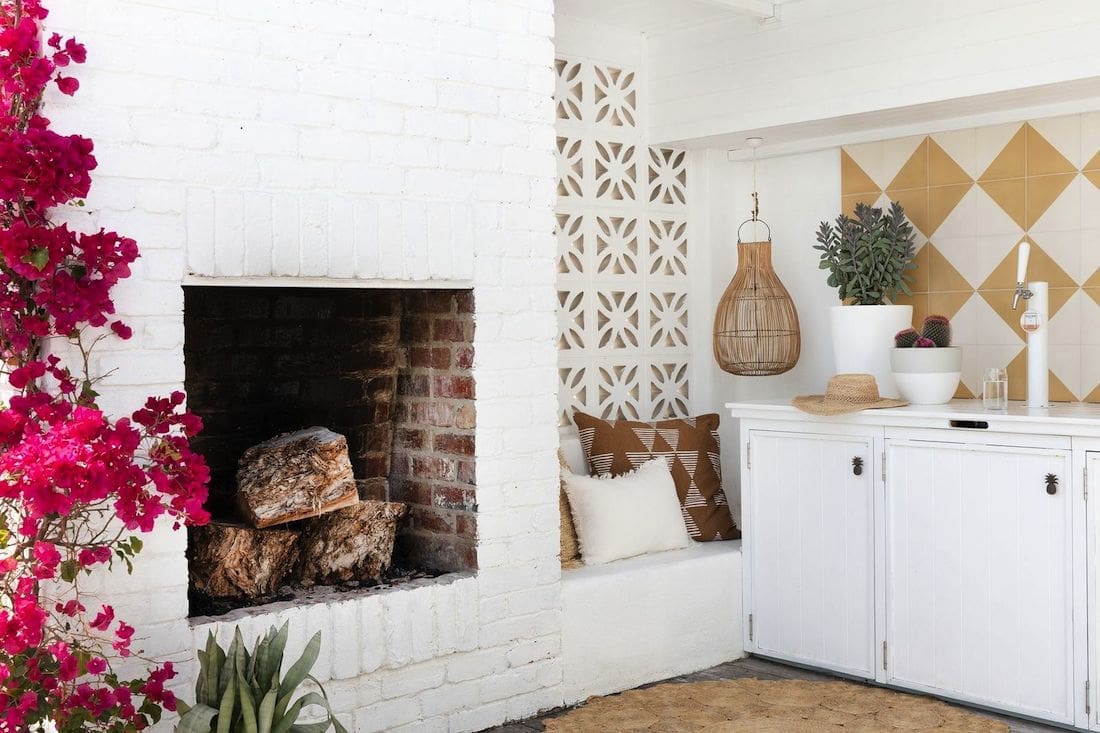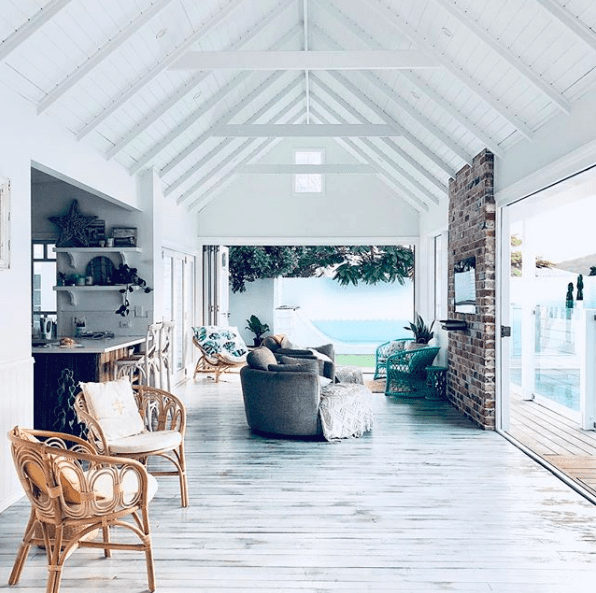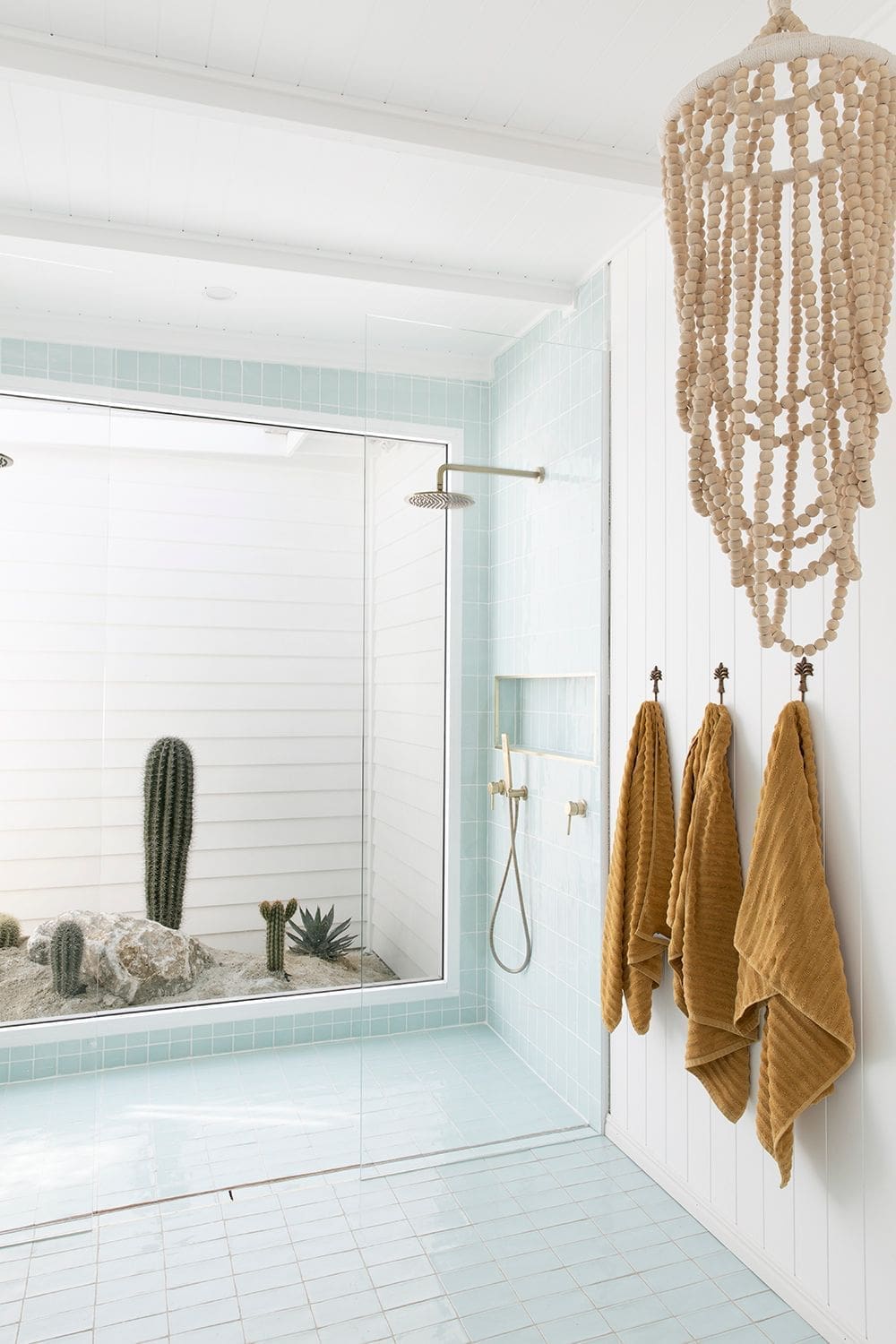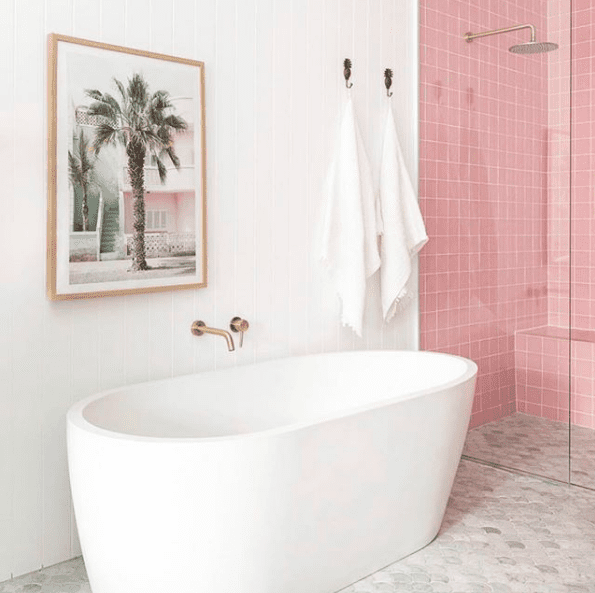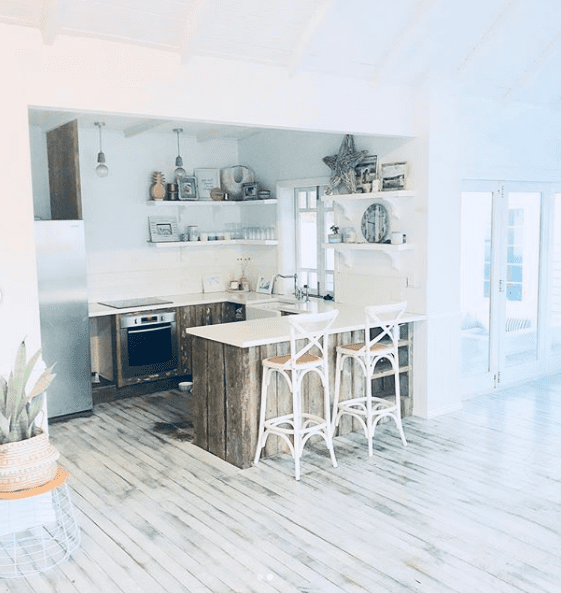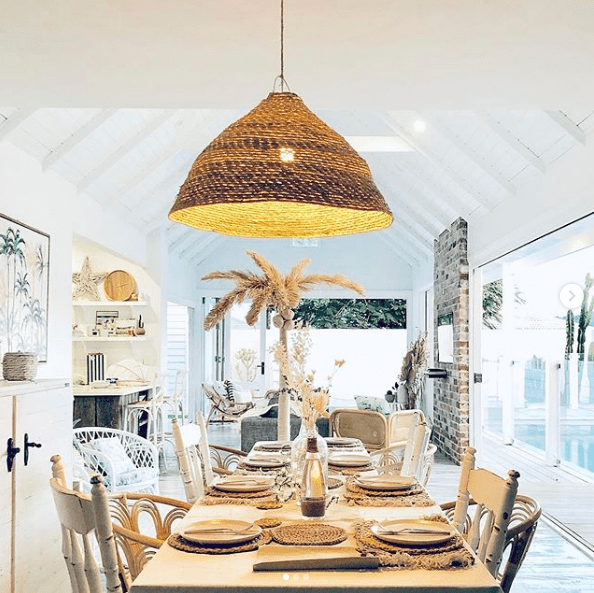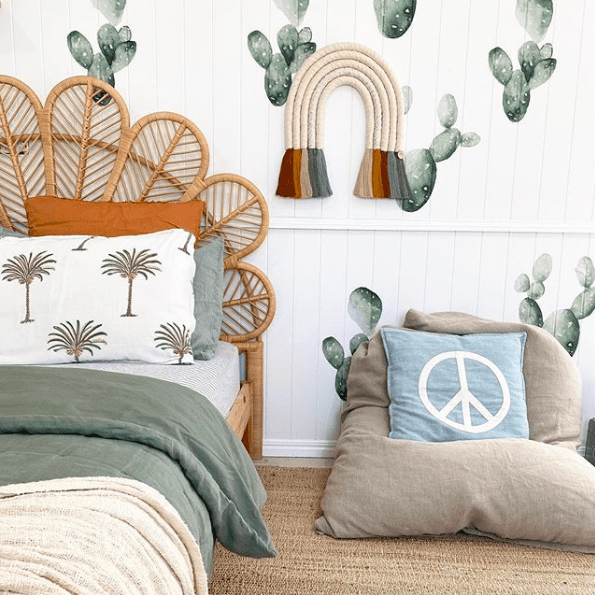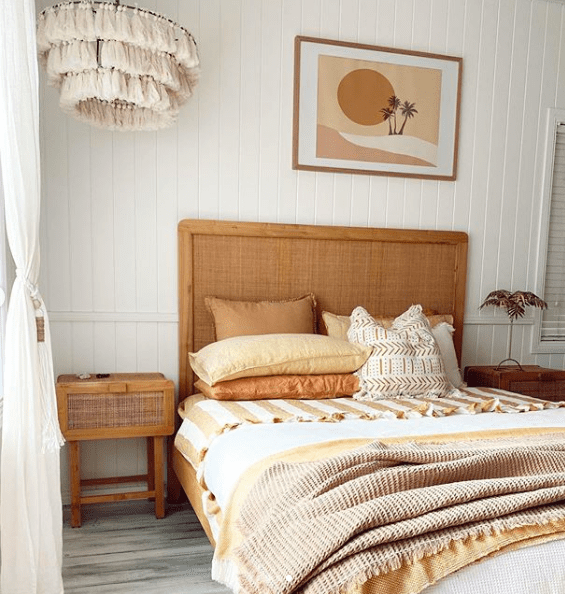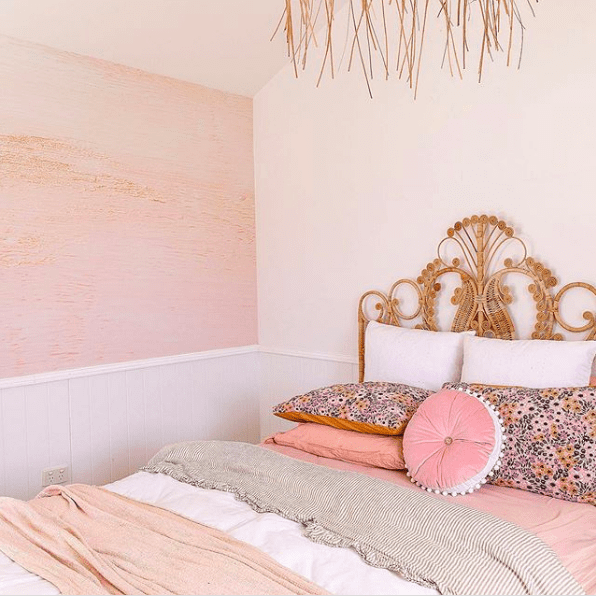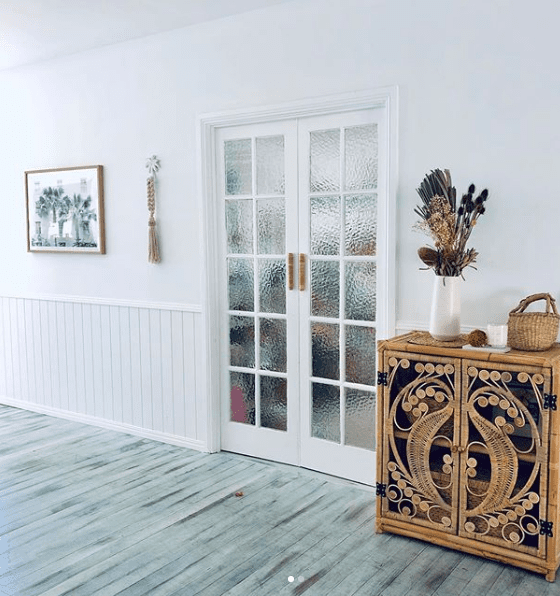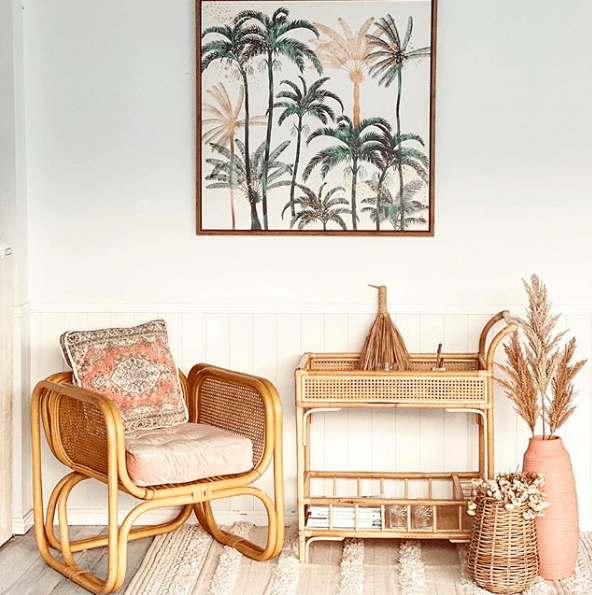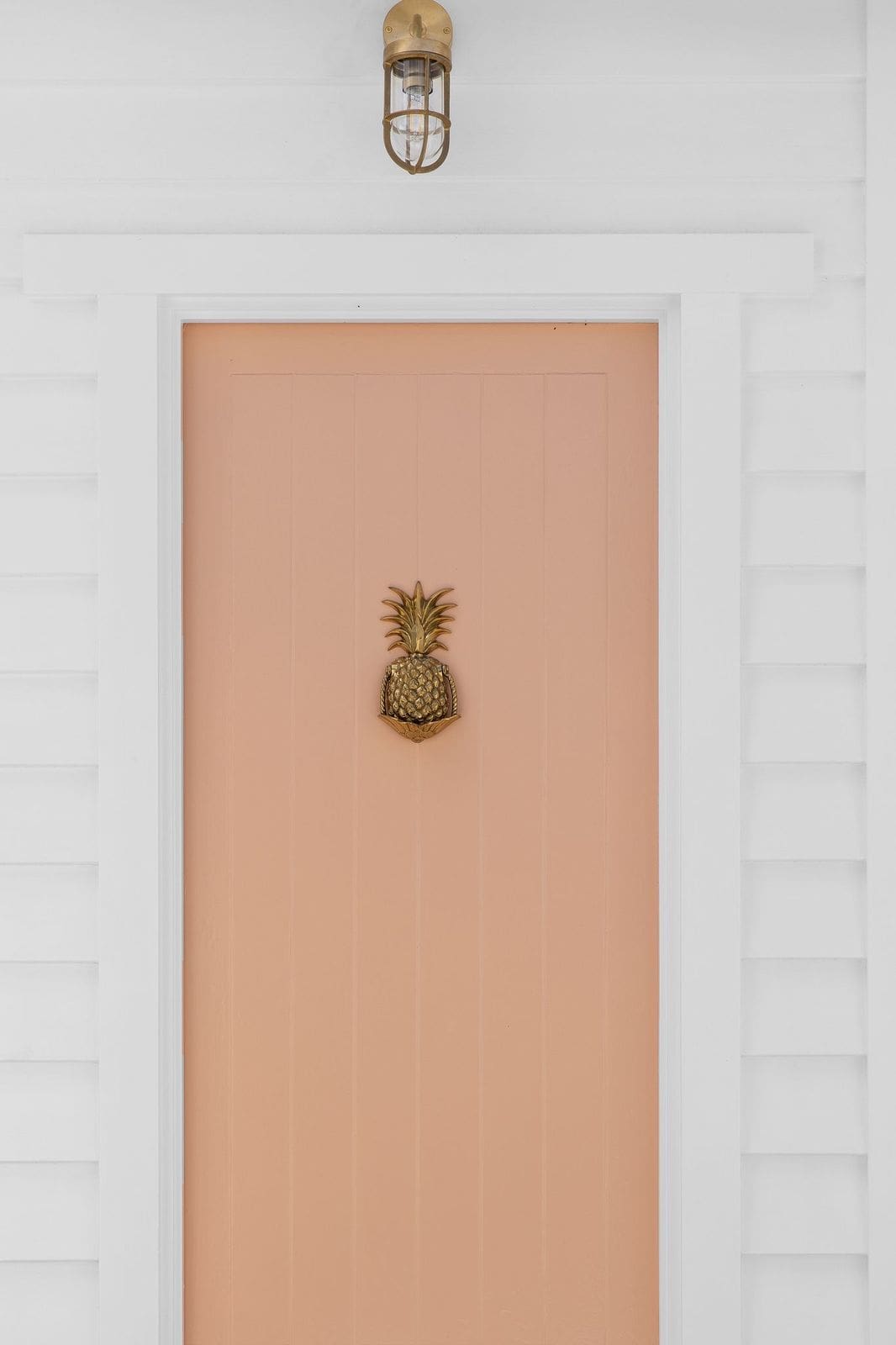 Shop the look: Palm Springs paradise
Disclaimer: This post contains some affiliate links. This means when you click on a link and purchase something from that site, we may make a small commission at no extra cost to you.