Sometimes we come across a home that instantly calms and relaxes us. Get ready for some seriously chilled vibes as we take you on a tour of the light, bright and beachy home of Louise Roche from Villa Styling.
We challenge you not to feel relaxed by the end of this home tour!
Related article: Boho coastal kitchen designs: 20 of the best boho kitchen ideas
Related article: A beachy luxe Byron Bay Airbnb where everything is Instagram-worthy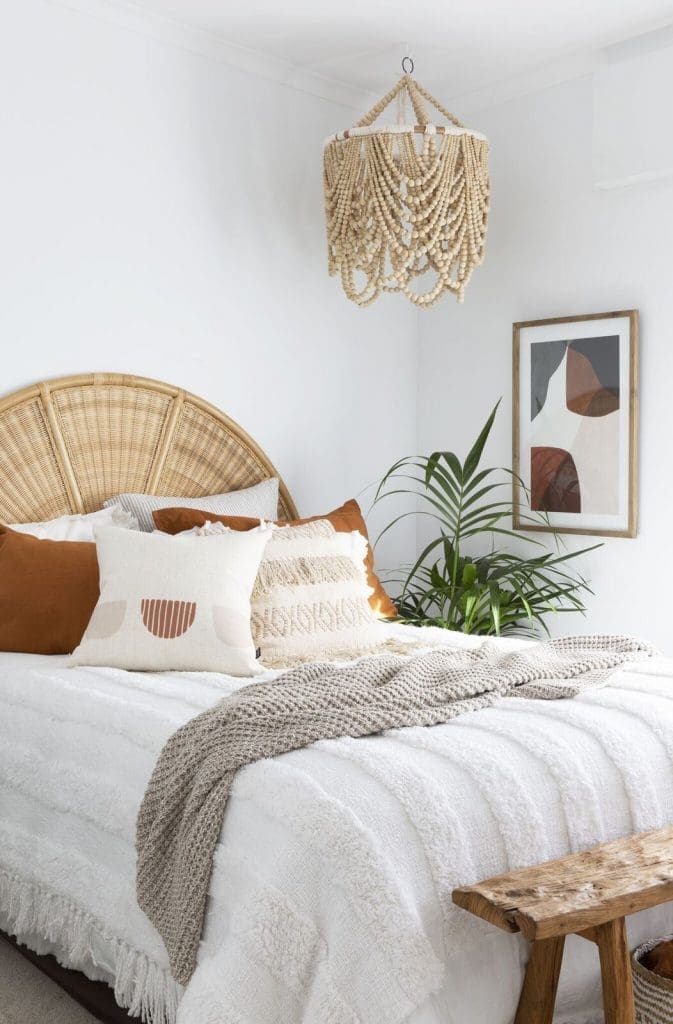 A sought after interior stylist, it comes as no surprise that Louise's home is just as gorgeous as the houses she styles and shares on her Instagram feed.
"Our home is in Moreton Bay which is just north of Brisbane. I live here with my husband Steven and we just love it.
"It's a 2 storey, 1970s bungalow featuring 3 bedrooms, 2 bathrooms, 2 living areas and an office.
"It didn't always look this good though," she laughs.
"When we purchased the home, the downstairs was completely empty! No walls, just a slab of concrete and a double garage! It was quite the project — and still is actually!"
Tackling the renovations in waves has allowed Louise and her husband to focus on certain areas of the home, taking their time to get things just right.
"Because our home was a former rental property, even the upstairs needed a lot of work. We painted everything as well as adding new carpets and flooring.
"We joined 2 of the original upstairs rooms together to create the master suite — it's ended up being my favourite space in the house!" Louise says.
"I'm super lucky that my husband is a tradie so he did most of the work himself.
"Something we were keen to include was the arch which we added to mimic the original one in the main living space. Everyone said we should remove it, but I stuck to my guns and I'm so glad I did — it's glorious!
Shop the Villa Styling look here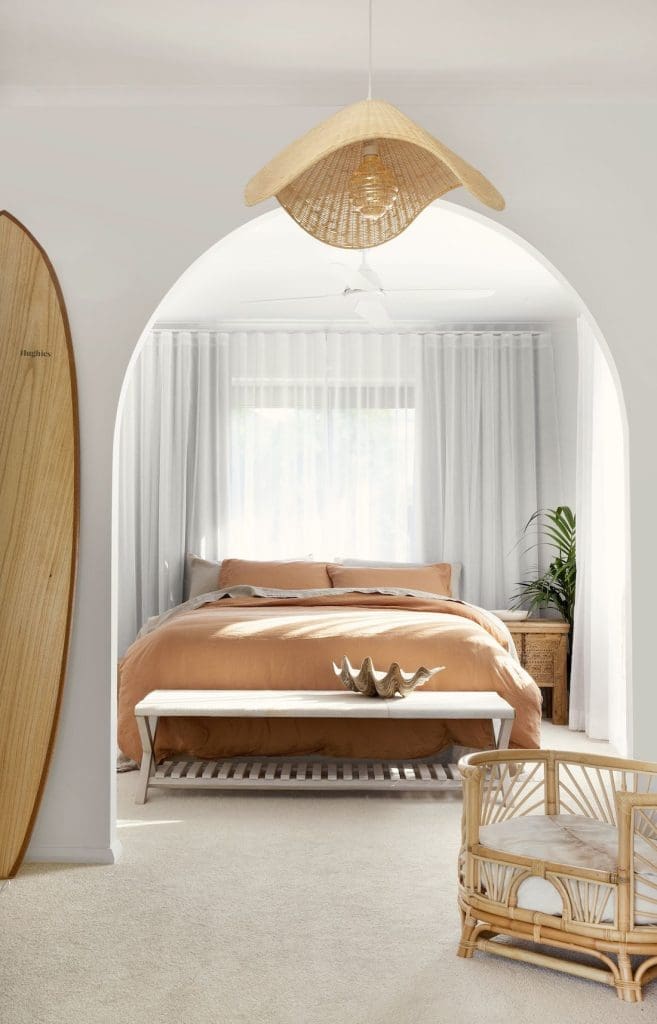 Budget has played a big part in tackling the renovations one area at a time and gives Louise a whole new appreciation when adding to her collection of beautiful furniture and decor.
"Our budget to completely gut and renovate the top level of our home is just $30,000," Louise explains.
"That includes our kitchen and bathroom renos that are still to come so stay tuned for that! We've also tackled the outdoors, adding a wider deck and landscaping our garden to make it a tropical garden paradise.
"Because things are tight, over time I have slowly collected and added to what you see in our home now."
Louise is all about creating style but doing so on a budget — something she has completely mastered with so many special touches around every corner.
"One of the first things I knew we needed was good, affordable storage. I had wild dreams of stunning rattan insert cabinetry but alas the budget would not stretch!" she laughs.
"Instead I used the PAX system from Ikea which is so flexible. Of course, being a designer I still wanted a little wow!
"I decided to wall paper the open space to hide the holes from the shelves and so I could use it as a dresser. I also had some leftover Kethy handles I snapped up on Ebay from a former interior project. A simple fix but it really does give the cupboards that extra special touch."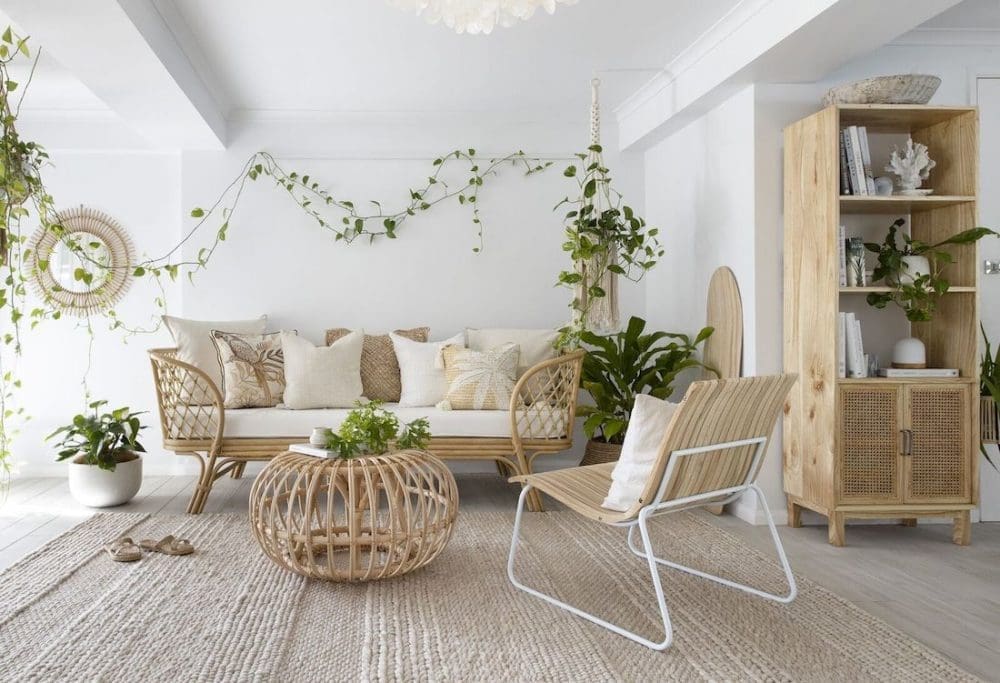 Describing her style as old school beach house, Louise truly has created her dream home.
"My favourite colours are teal and sand. I'm hugely inspired by the beach and just wanted to create my very own beach house vibe at home. To be honest, my inspiration was purely in my head and I just started collecting pieces I loved.
"I really wanted to create a style for our home that looked like the surf magazines I used to read when I was younger," Louise says with a smile.
With the Villa Styling Instagram showcasing so many stunning pieces, we wanted to know her top places to shop.
"The White Bungalow is a favourite. Also Eclectic Style Noosa, a small online business focusing on unique pieces.
"I also love Eden Gardens, The Plant People and the boutiques in Byron Bay. They're all filled with wonderful things I find hard to resist."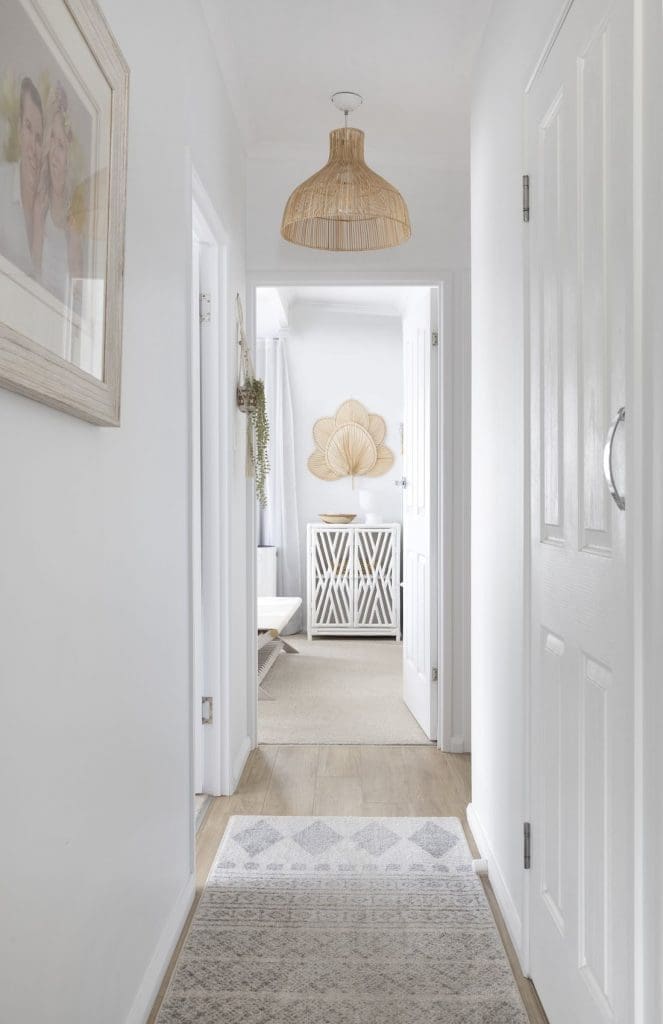 We couldn't let Louise go without getting her best home styling tips…
"First, think about how you will use the space. Choose items wisely, going for the bigger items that serve as functional pieces while still fitting your style and budget.
"Buy feather inserts for your decorator cushions. It helps them sit so much nicer but also makes them way more comfy to use.
"Buy king size or queen size pillows as your decorator pillows and keep your sleeping ones hidden behind. This keeps it comfy but still stylish!
"Choose a rug that is practical and long wearing. If you have pets, buy a pet-friendly rug because expensive woollen ones won't last the distance.
"And finally, make sure you choose dining chairs that are comfortable to sit on, not just ones that look good! Head in store to try them out first so you can make the right choice!"
Thank you so much to Louise for showing us around her beautiful home. To see more of what she gets up to, check out The Villa Styling Studio website or follow her over on Instagram.
Photography and styling: Louise Roche, Villa Styling
Builder: Steven Roche, The Design Villa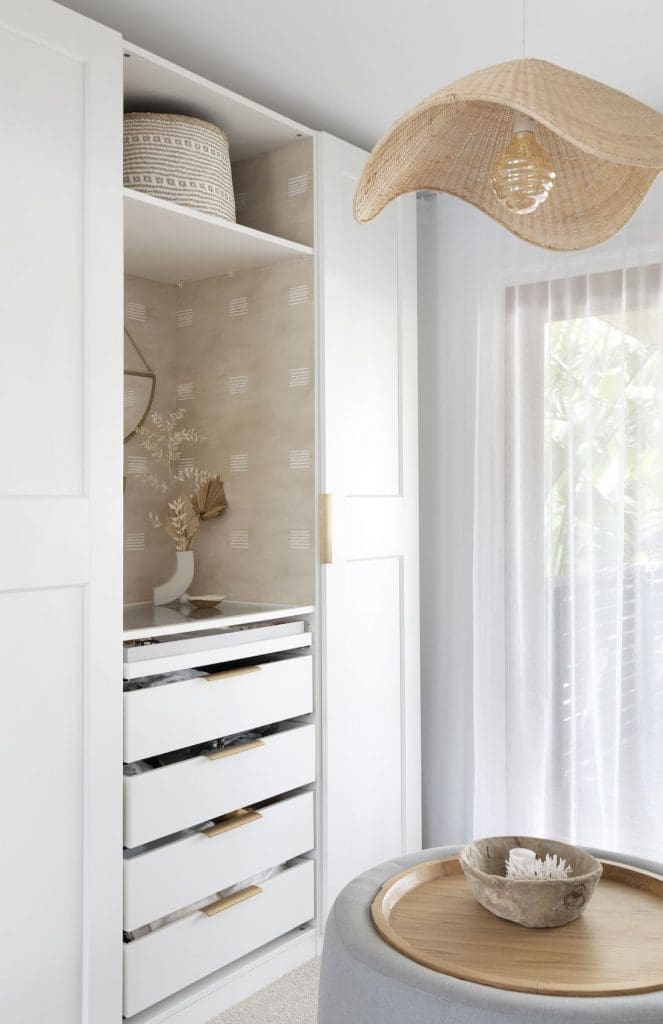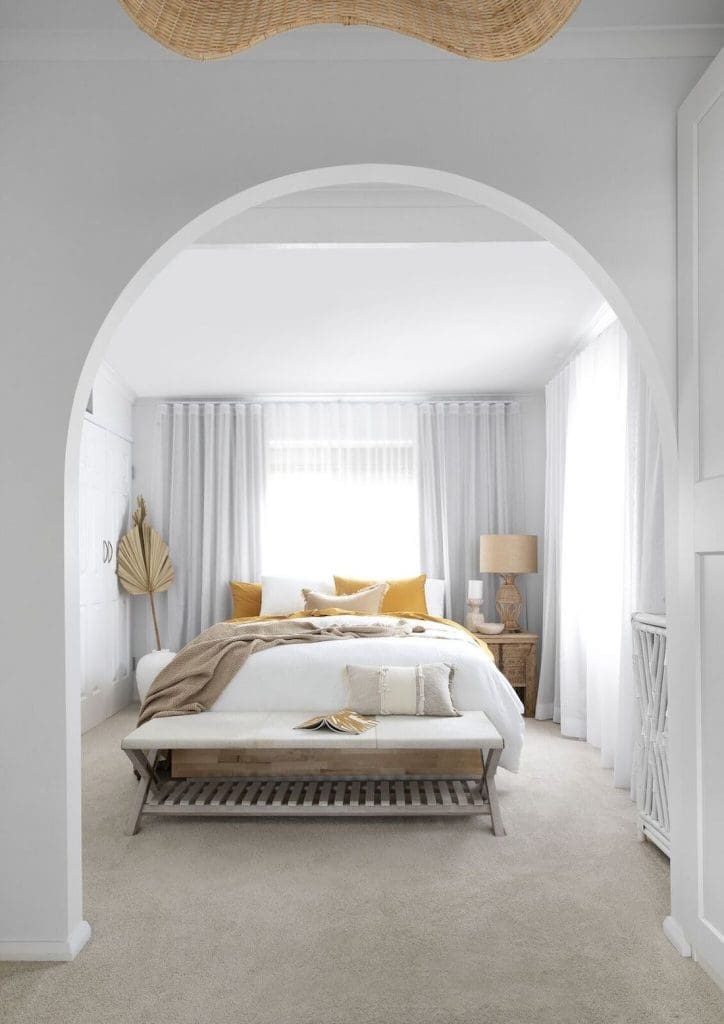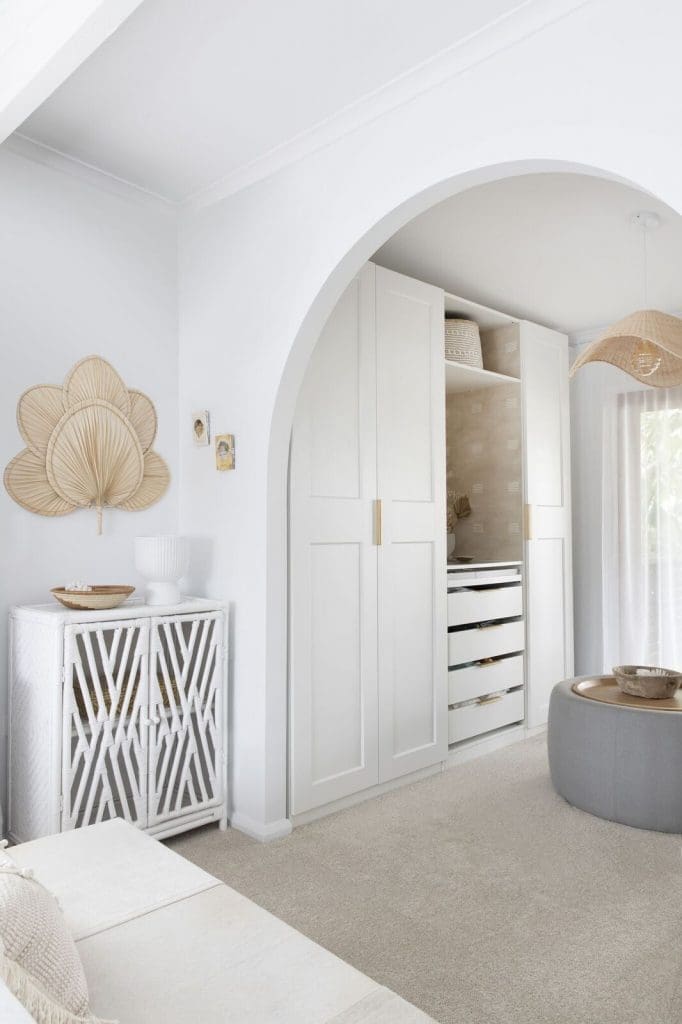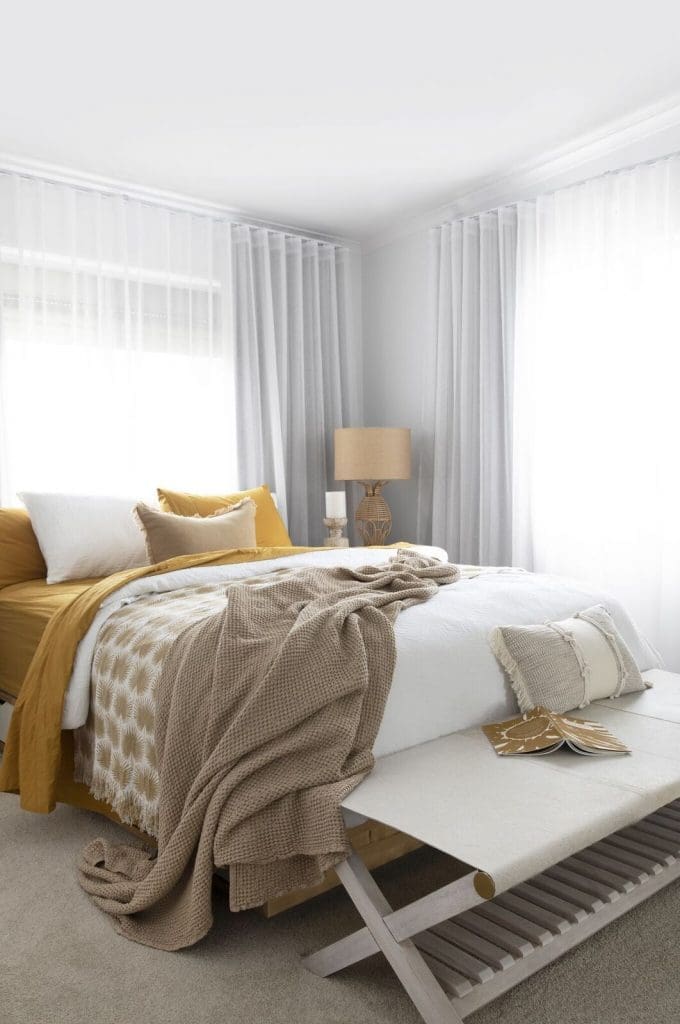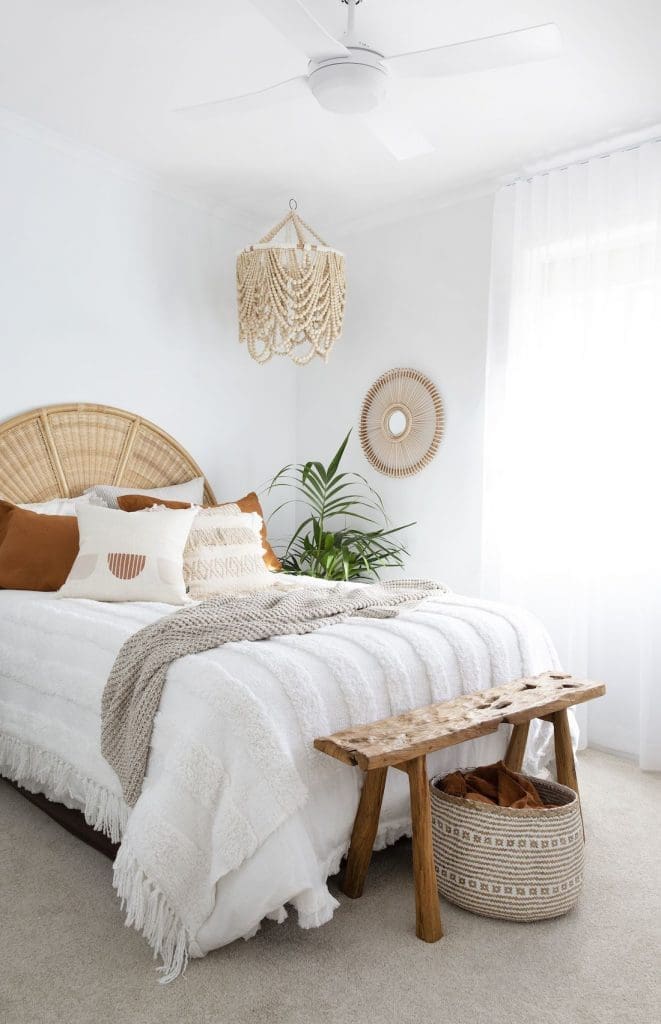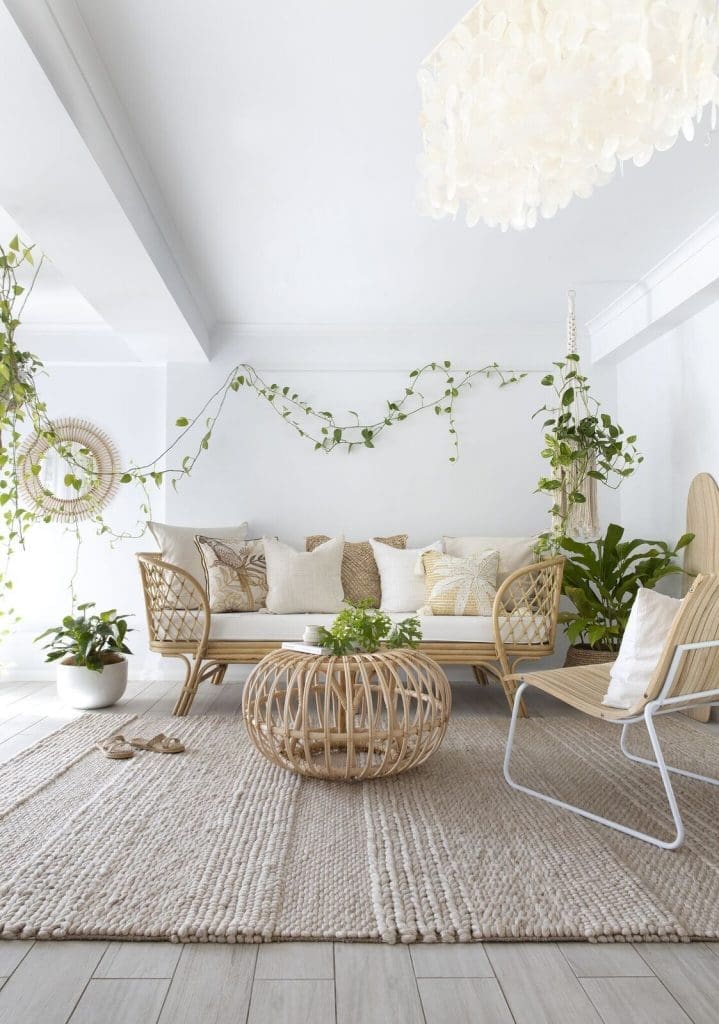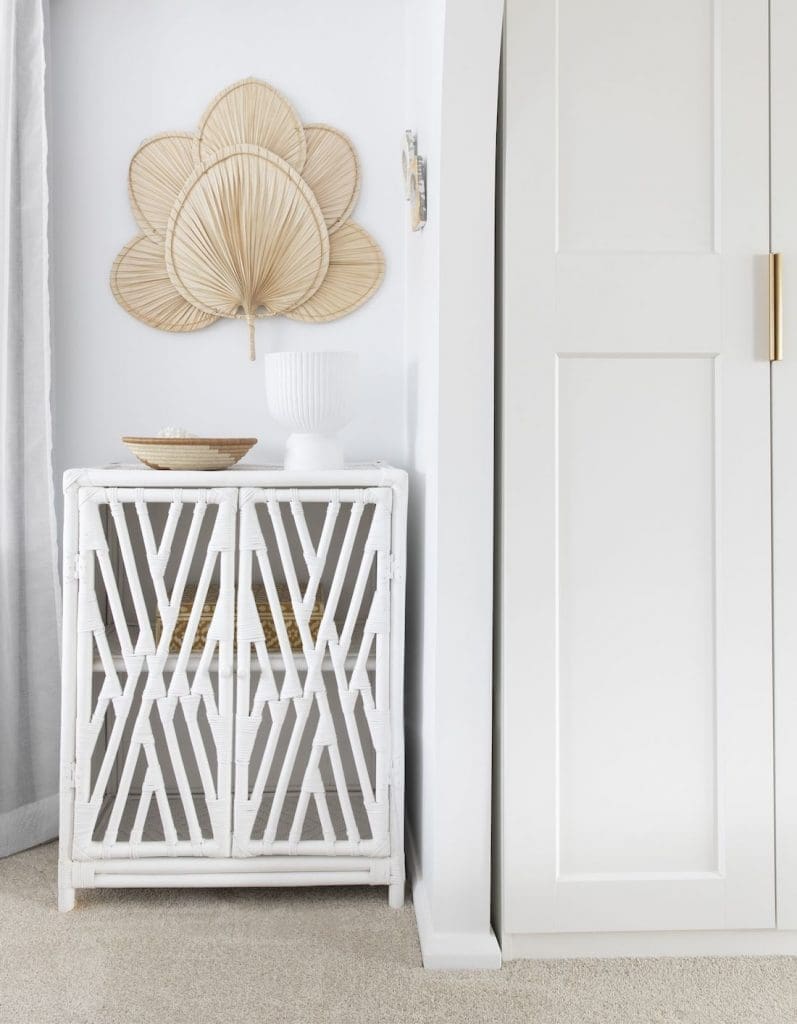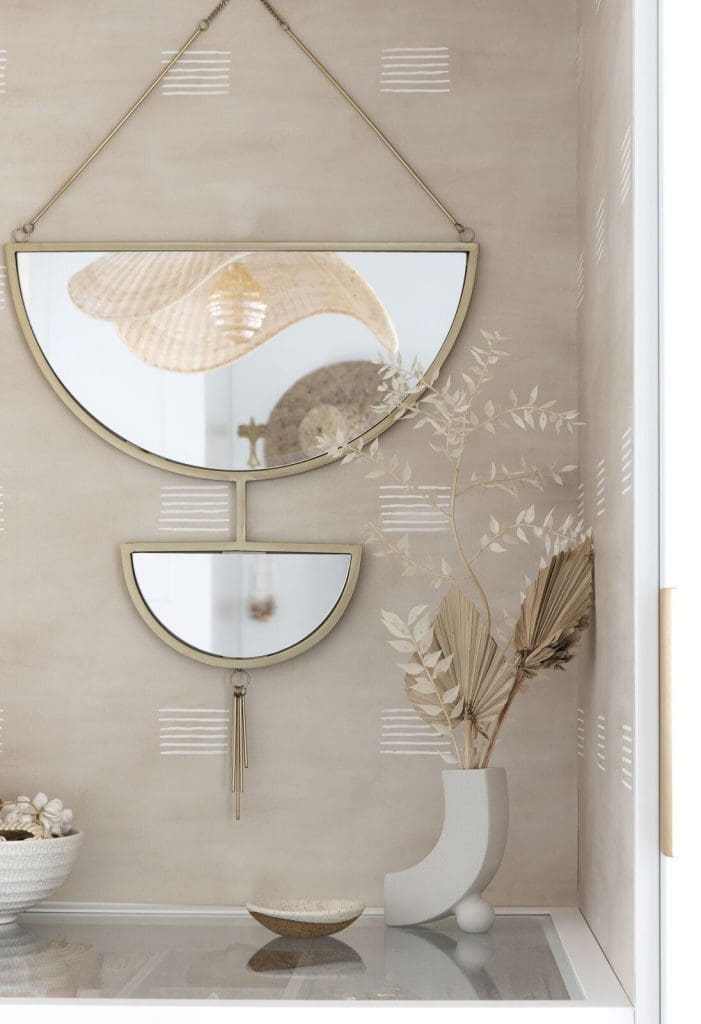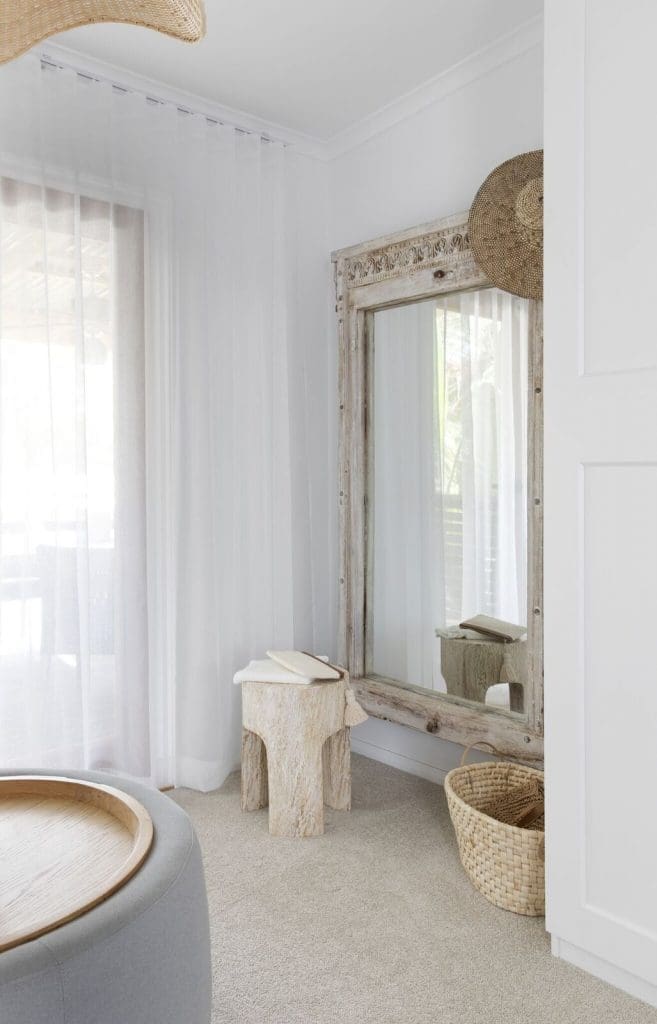 Shop the Villa Styling look here
Disclaimer: This post contains some affiliate links. This means that when you click on a link and purchase something from that site, we may make a small commission at no extra cost to you. We promise we only work with brands we know, love and trust.