Supported by Jim's Cleaning Sydney
If there are 3 things certain in life, it's death, taxes… and that cleaning is a never-ending job! Is it possible to ever get 'on top of your house cleaning?'. It seems that as soon as you're done, there's instantly more waiting for you. And when you have kids or pets, it exacerbates the issue.
Cleaning experts swear by using a cleaning schedule. Essentially, it's a way of breaking down all of your cleaning jobs into smaller daily, weekly and monthly tasks.
Keep reading to find out how you could develop your own cleaning schedule or download our free A4 cleaning schedule as a guide.
Related article: The best way to clean your shower and glass screen — and it's natural!
Related article: The top 10 essential oils you need in your home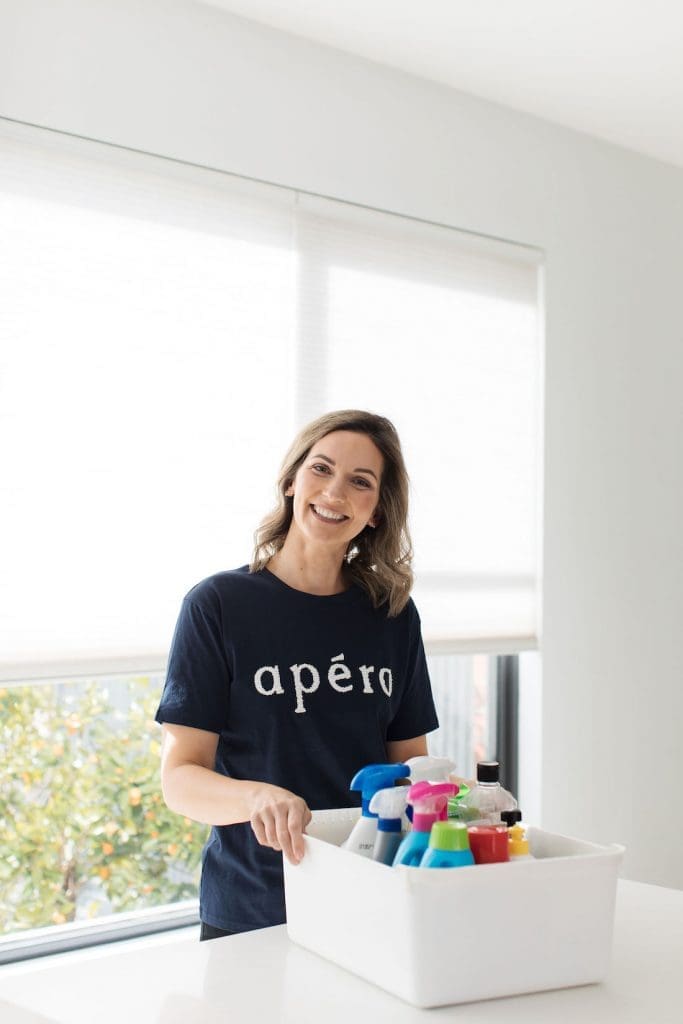 What cleaning tasks to add to your cleaning schedule?
Cleaning tasks vary from household to household but we've listed some common examples below.
Daily cleaning tasks (as in, do all of these things every day):
make beds
sweep floors or do a quick stick vac through main areas
run a load of washing
wipe down surfaces, such as kitchen benchtops and bathroom benchtops
stack the dishwasher in the morning and empty at night or vice versa
15 minute dash around the house before bed to straighten rooms
Weekly cleaning tasks (as in, do these things once a week):
change bed sheets
empty bins (may need to do this 2-3 times per week depending on zone of the home)
full home vacuum and mop
clean bathroom/s
clean kitchen
tidy laundry
Monthly cleaning tasks (as in, each month pick one job from the list below):
clean and organise your garage
wash all windows
clean out bathroom cupboards and dispose of expired or unwanted goods
wash blankets and mattress protectors
organise pantry and dispose of expired goods
declutter office and organise paperwork or personal files
wash walls and touch up paint if needed
organise wardrobes and donate, sell or dispose of unwanted clothing
thoroughly dust home, including removing all items from bookshelves and hard-to-reach places
deep clean carpets and rugs
clean out oven, fridge and other appliances
clean outdoor areas, such as pressure cleaning outdoor areas and giving outdoor furniture TLC
There may be some jobs on this list that don't apply to you or more you need to add. Think about your household and how you can divide up the jobs into manageable chunks.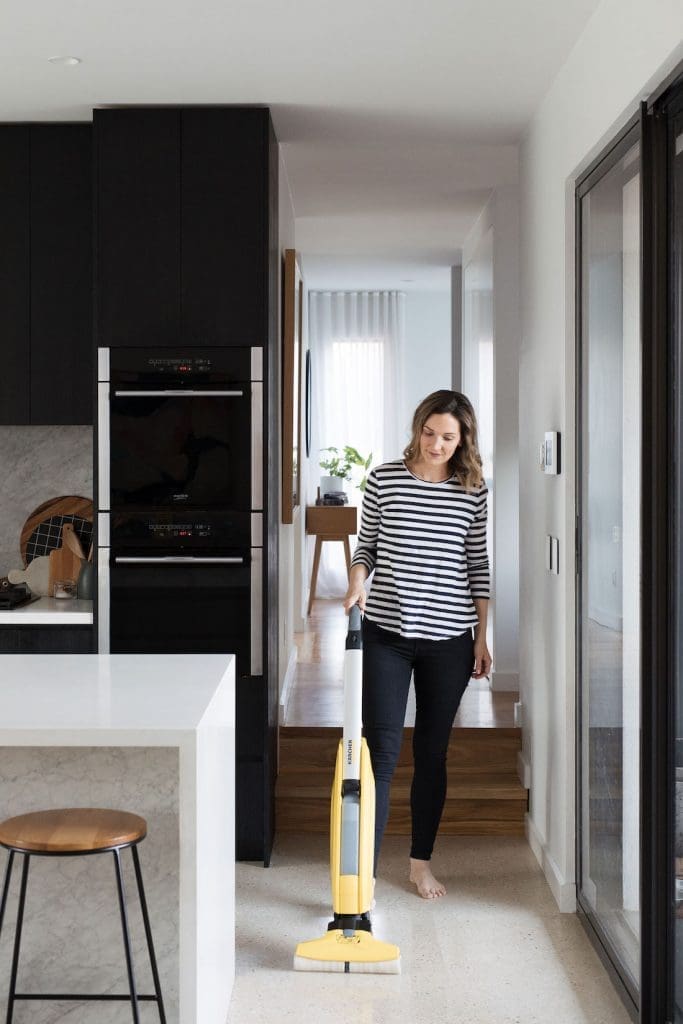 How to make your cleaning schedule stick
Many people will also commit to doing the daily cleaning jobs, but employ the help of a professional cleaner once a week or once a fortnight to help ease the load of the weekly and monthly jobs. The team at Jim's Cleaning Sydney for example, offer a comprehensive list of cleaning services that you can pick from to suit your needs.
It's also a good idea to get everyone in the house on board with your cleaning schedule. Even young kids can help, such as making their beds each morning or helping with the tidy up routine before bed.
We've designed a free cleaning schedule template so you can try it out and see if a cleaning routine helps you stay on top of your house cleaning. Simply subscribe to Style Curator to get instant access to all our free printables, including our A4 cleaning planner template.
Will you try out a cleaning schedule at your home? Or do you already use one? We'd love to know what other tips you can add to the list. Share them in the comments below.