We use our kitchen cutting boards every day. And yes of course, we wash them daily too! But just like other areas of the home, your cutting boards could do with a deep clean from time to time. So let us show you how to deep clean a cutting board… naturally!
It's quick and SUPER easy to do. And the best part is, you've probably got all the ingredients you need in your pantry already!
Related article: Top 7 TikTok cleaning HACKS for your home
Related article: How to make your own washing powder: DIY laundry powder
Items you will need:
1 tbsp bi-carb
1 tbsp salt
1 tbsp water
1/2 cup white vinegar
1/2 cup boiling water
Small bowl
Spoon
Scrubbing brush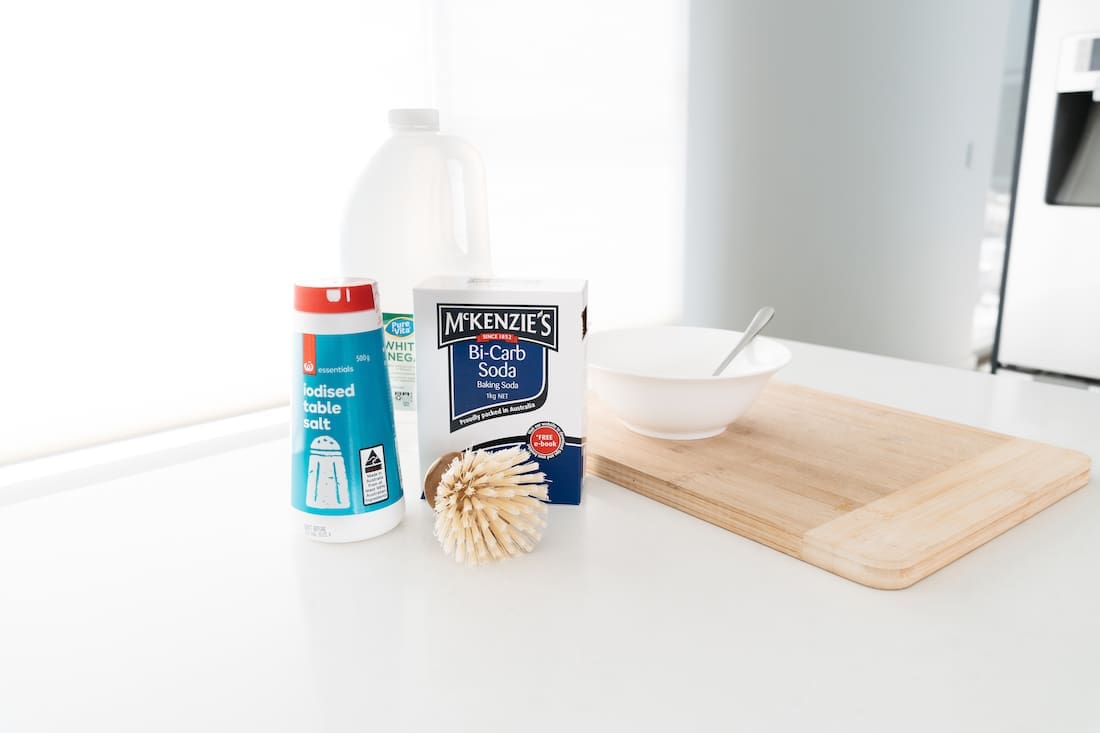 Steps:
1. Start by combining the bi-carb, salt and water in a bowl to make a paste.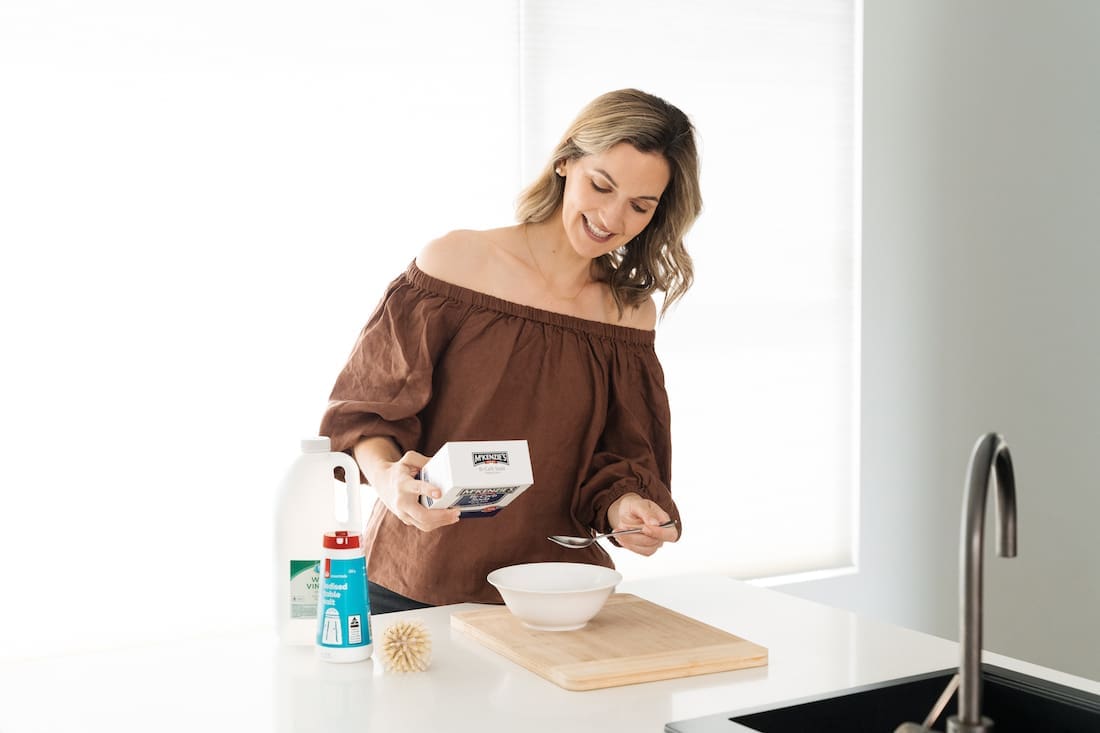 2. Next, work the paste into your cutting board with your brush. Then simply rinse clean with tap water.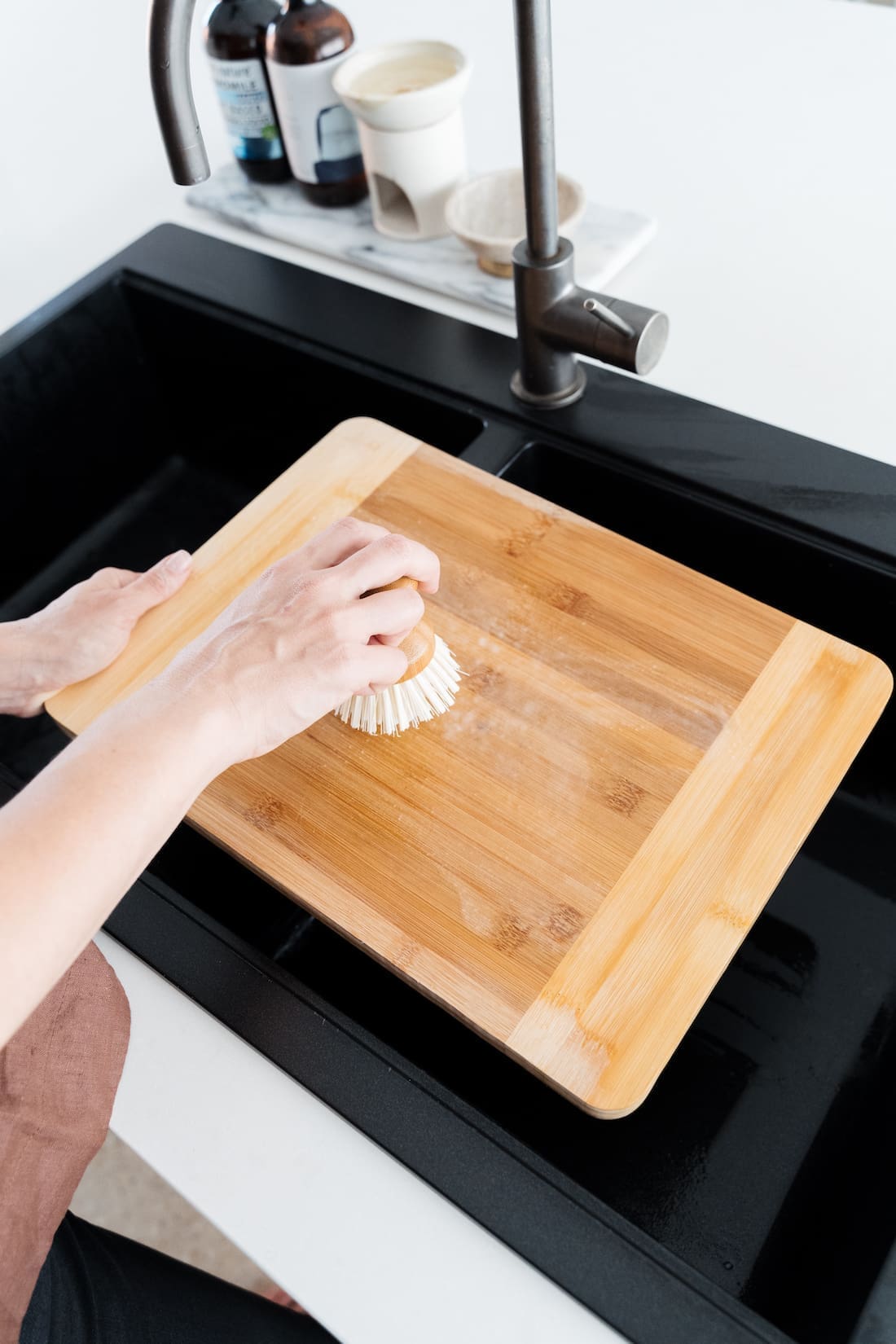 3. Finally, for an added cleaning hit, pour over white vinegar and rinse clean with boiling water.
That's it! We told you it was easy!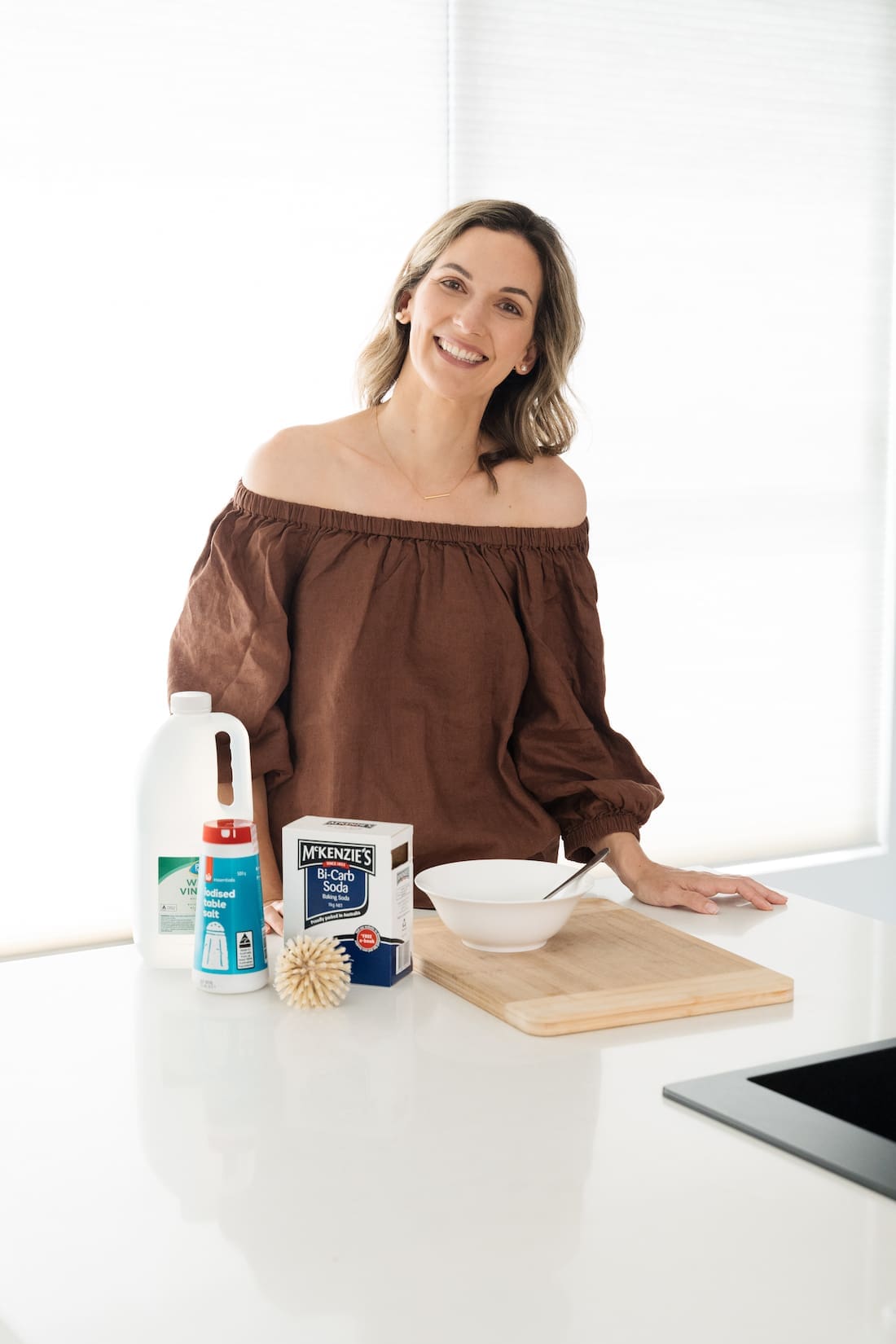 Who knew how to deep clean a cutting board was that simple!? Will you give it a go? Be sure to tag me @stylecuratorau when you post pics online if you do!