In our latest home tour, we visit a family home that strikes the perfect balance between neutrals and colour. Showcasing stunning artworks in almost every room, this colourful family home will have you stealing design ideas left, right and centre.
Come along as we explore this stunning home styled by the ever-so-talented Nicole Rosenberg from Liberty Interiors.
Related article: A country meets coastal home with a refreshing colour palette
Related article: Statement lighting steals the show in this Californian bungalow renovation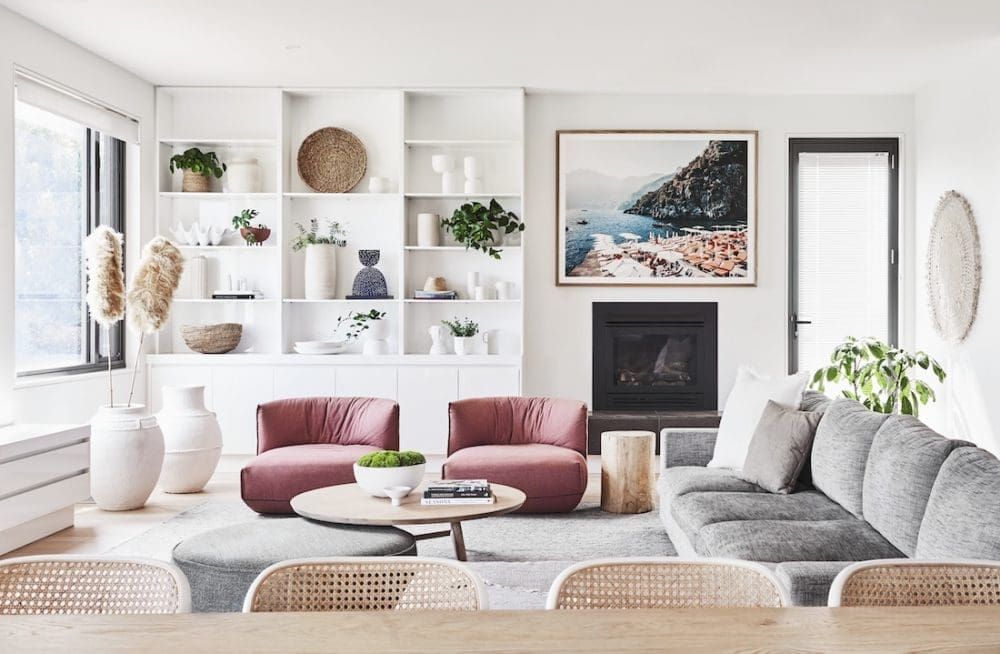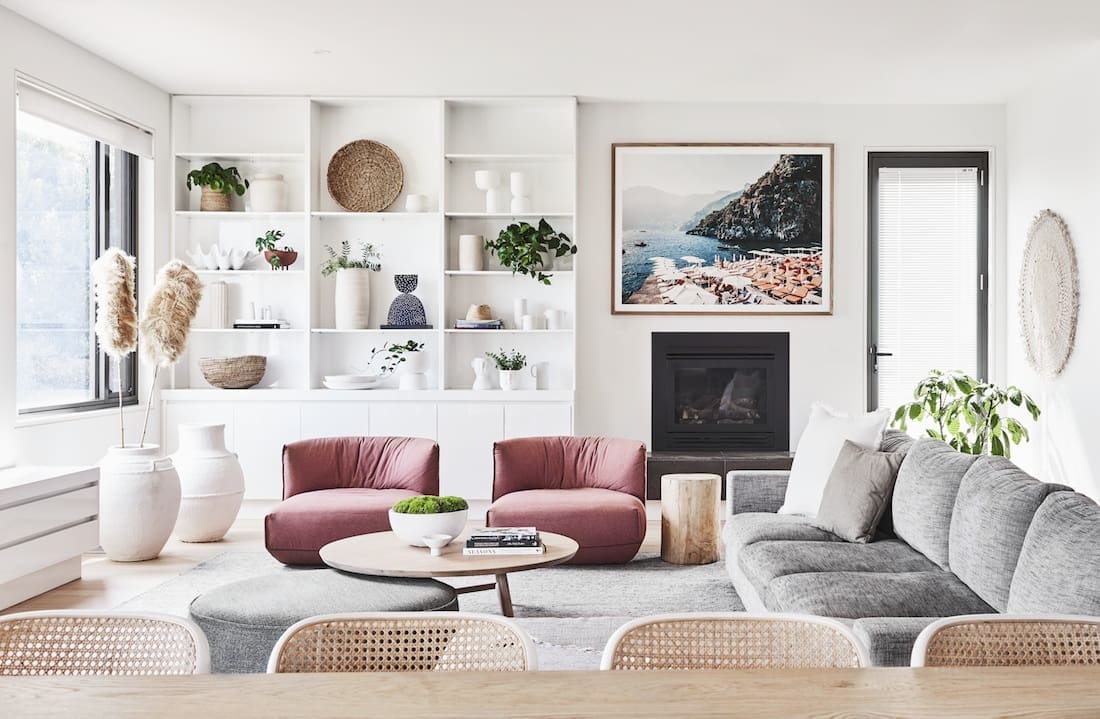 Located in Victoria's Mount Martha, and holiday home to a Melbourne-based couple with a large extended family (6 children and 12 grandchildren!), this home feels instantly relaxing from the moment you step inside.
"It's a pretty big place!" says Nicole with a laugh.
"It's a double-storey home with upstairs boasting 6 large bedrooms and 3 bathrooms. Downstairs has a bunk room housing 3 bunks with trundles so 9 kids can sleep in there. Imagine those sleepover parties! This room also has its own ensuite, too."
Bringing Nicole on board as the interior decorator, she transformed the entire space into what she describes as a bright holiday home with a relaxed, modern-boho vibe
"The client definitely wanted a relaxed, comfortable, beachy feel but not 'too beachy'.
"It was important the spaces felt accessible and engaging where all of her children and grandchildren could come and hang out without it being 'overly decorated," Nicole explains.
"Thankfully the home is blessed with windows everywhere — we actually had to be really careful with the window furnishings because there is so much natural light streaming in from every angle!
"We wanted the interiors to feel warm so used warmer tones with rattan in the pendants and dining chairs, and steered clear of bright whites and blue-greys."
Steal the style — modern-boho vibes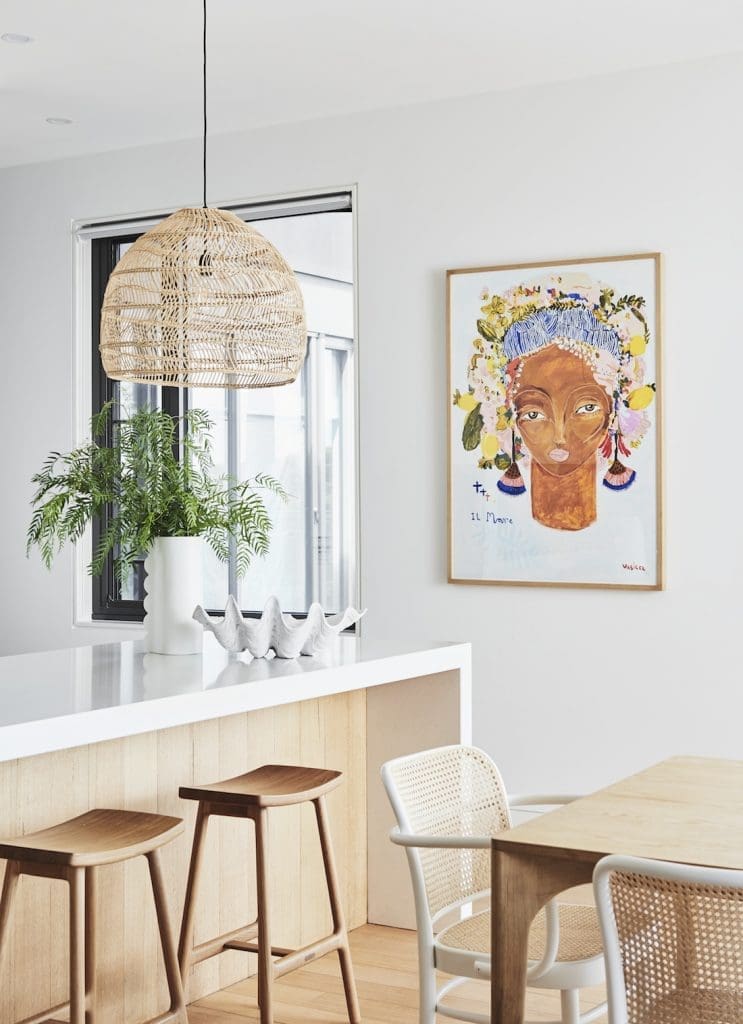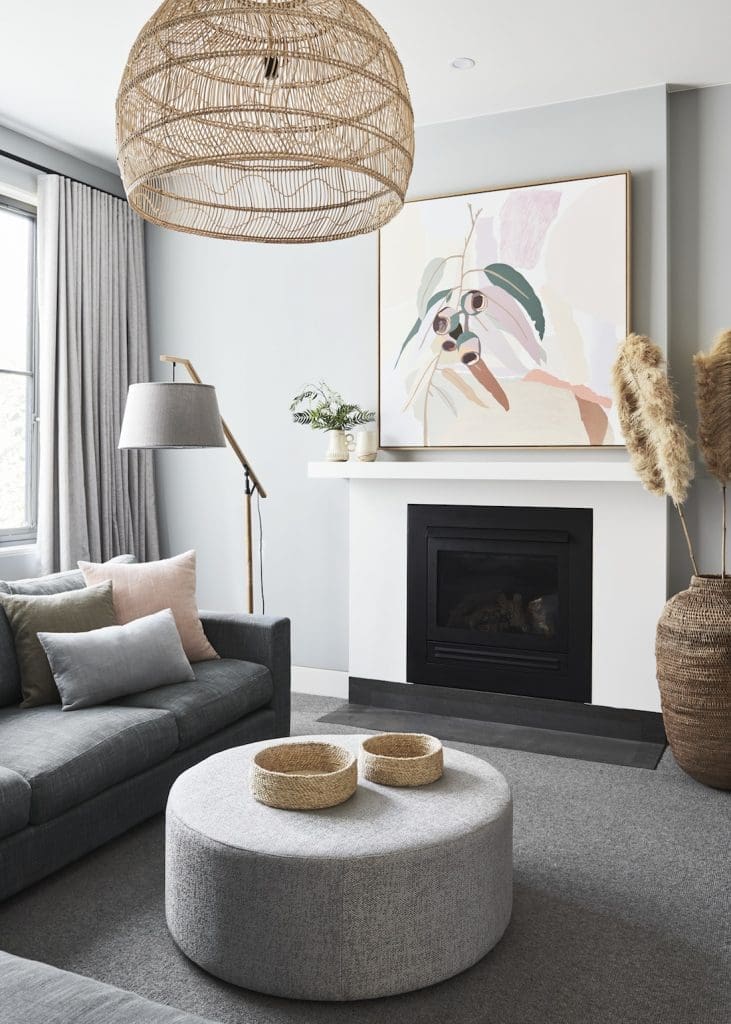 What's hard to ignore is the use of artwork in almost every room of this colourful family home.
"We wanted the art to be fun, colourful and exude a certain feeling.
"We used artists such as Stuart Cantor and Remy Gerega, famous for their photographic art prints of amazing holiday destinations. The art in the hallway is an original art piece by Georgie Wilson, featuring a palm tree along with her signature bright and colorful tones.
"The client was keen for colour so we went bold in some rooms and kept others more subdued. For example in the adults retreat, we painted the walls a soft grey and used an original art piece from Leah Bartholomew. This piece featured warm pastel tones which we then incorporated into the soft furnishings.
"And in the kids retreat, featuring the bold Remy Gerega water print, we wanted the colours to be more vibrant. That's when we brought in the blue couch from Globewest which made this room a little bit more fun for the kids!"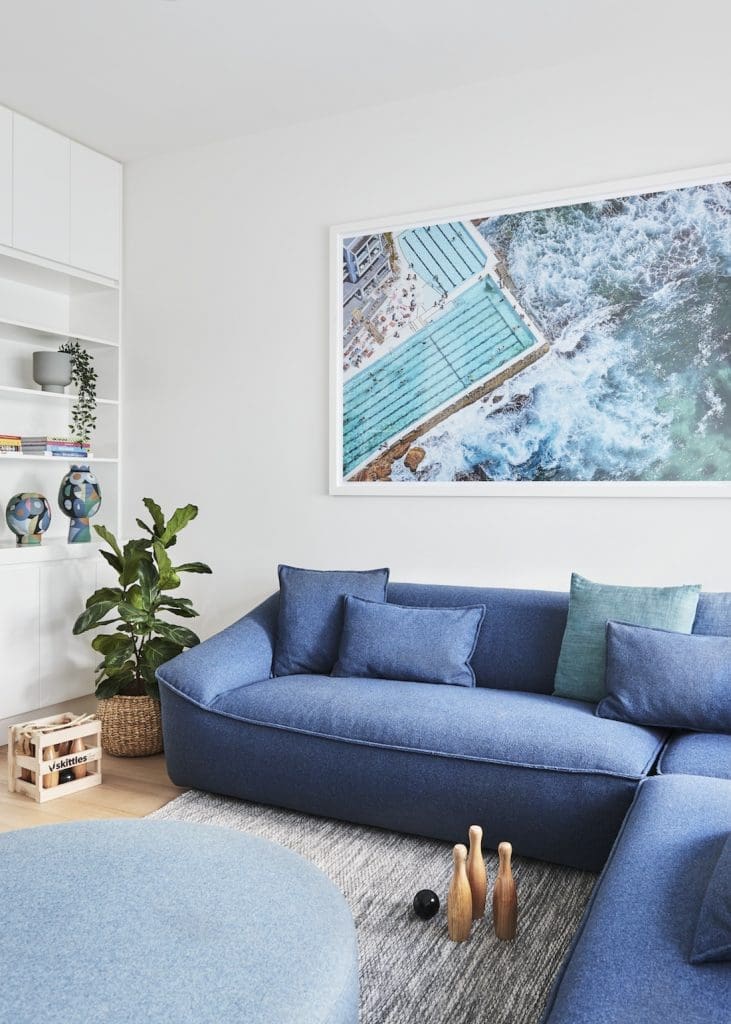 Judging from this home alone, it's clear Nicole has an amazing eye for style. Here are her top 5 tips for creating a stylish, yet functional family home.
"When catering for young children, think about using durable fabrics with texture and warmer tones. Steer clear of 100% wool or linen — blends are definitely better.
"Where possible, allocate different rooms for different age groups. This means you can cater the interiors to suit the ages!
"Spend more of your budget on pieces that you know are going to last the distance in terms of durability.
"For example, cushions are something that you'll probably change every couple of years whereas dining chairs will last the distance. Oh, and do NOT use upholstered chairs if you have kids!" Nicole laughs.
"Storage is really important when you have a large family. Always think about what needs to be stored away so you have the ability to make your space look neat and tidy when it needs to be!"
Thank you to the home owners and Nicole for inviting us to view this stunning, colourful family home. To see more of her projects and discover what Liberty Interiors is all about, visit her website or Instagram page.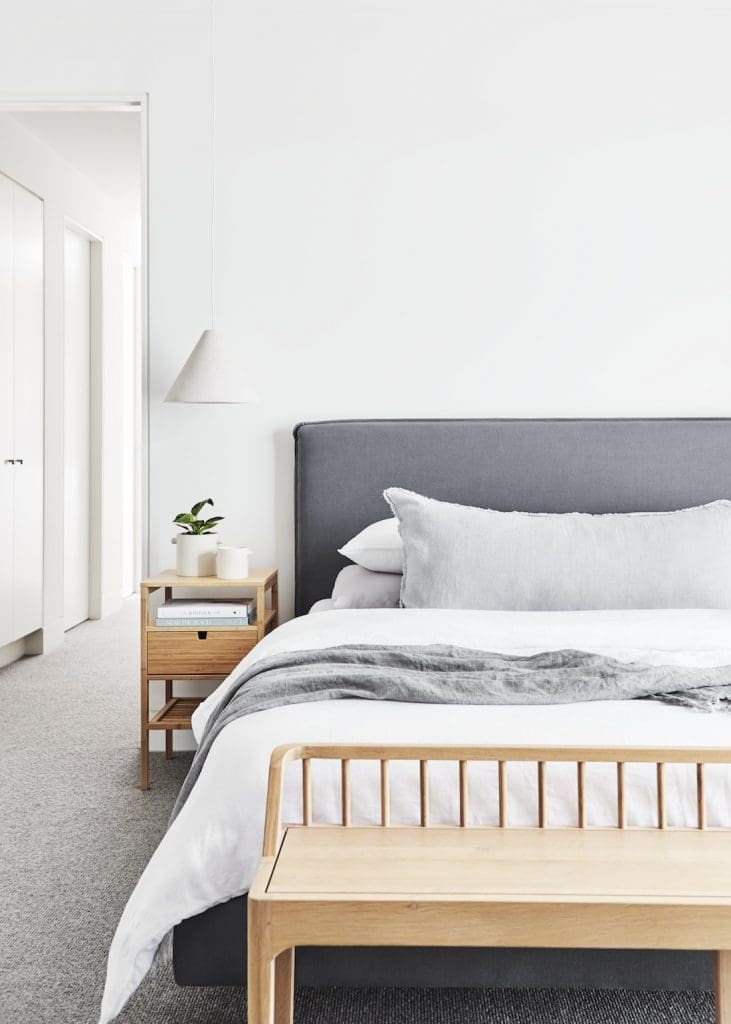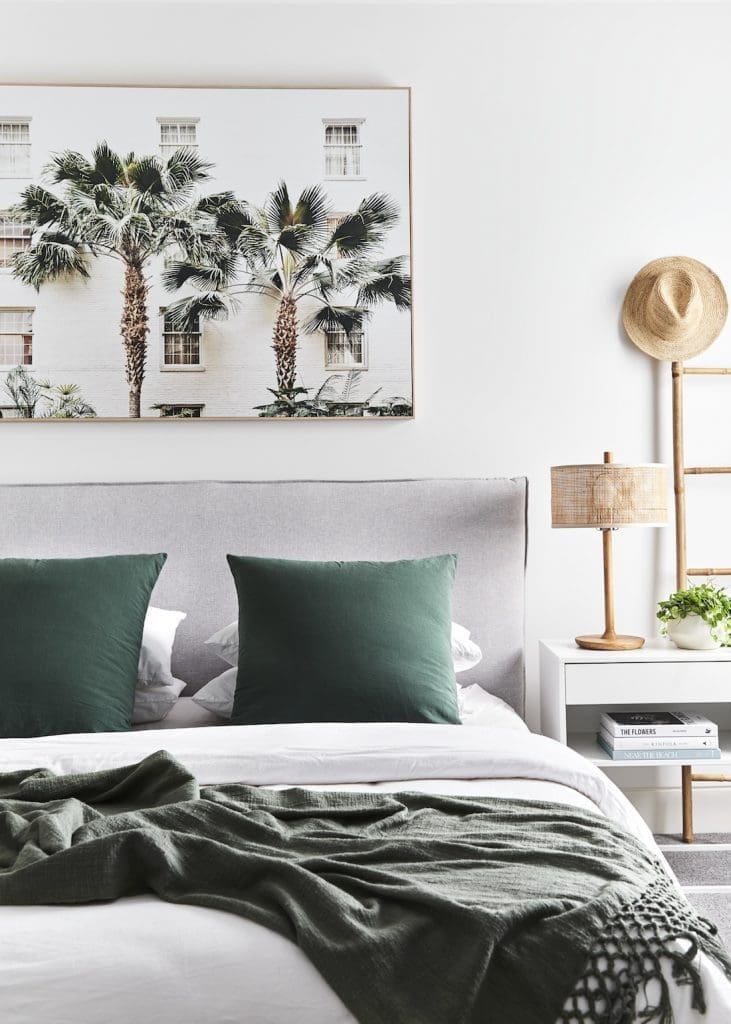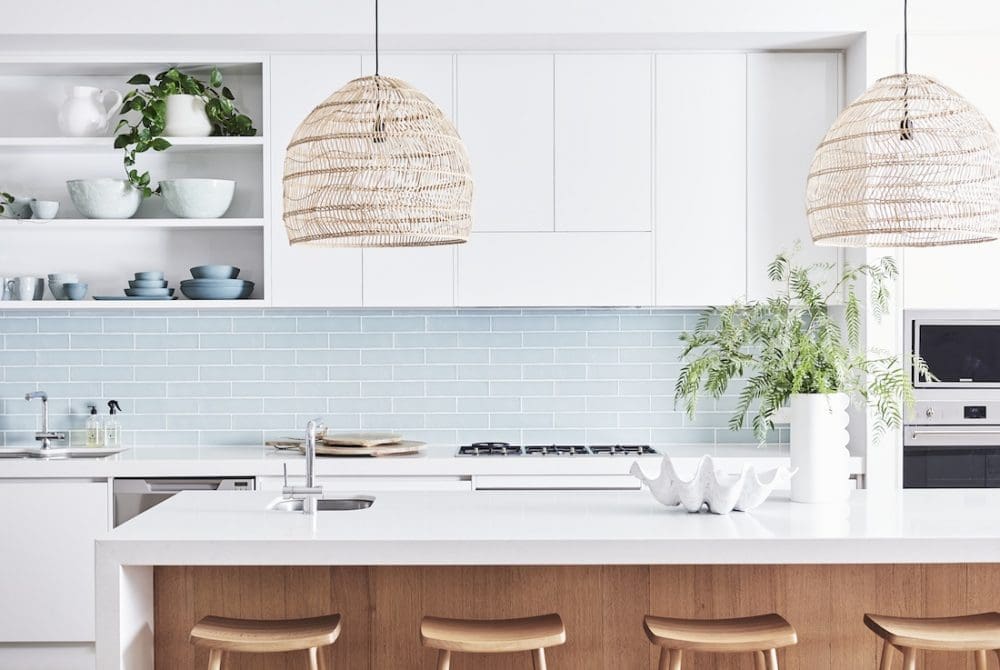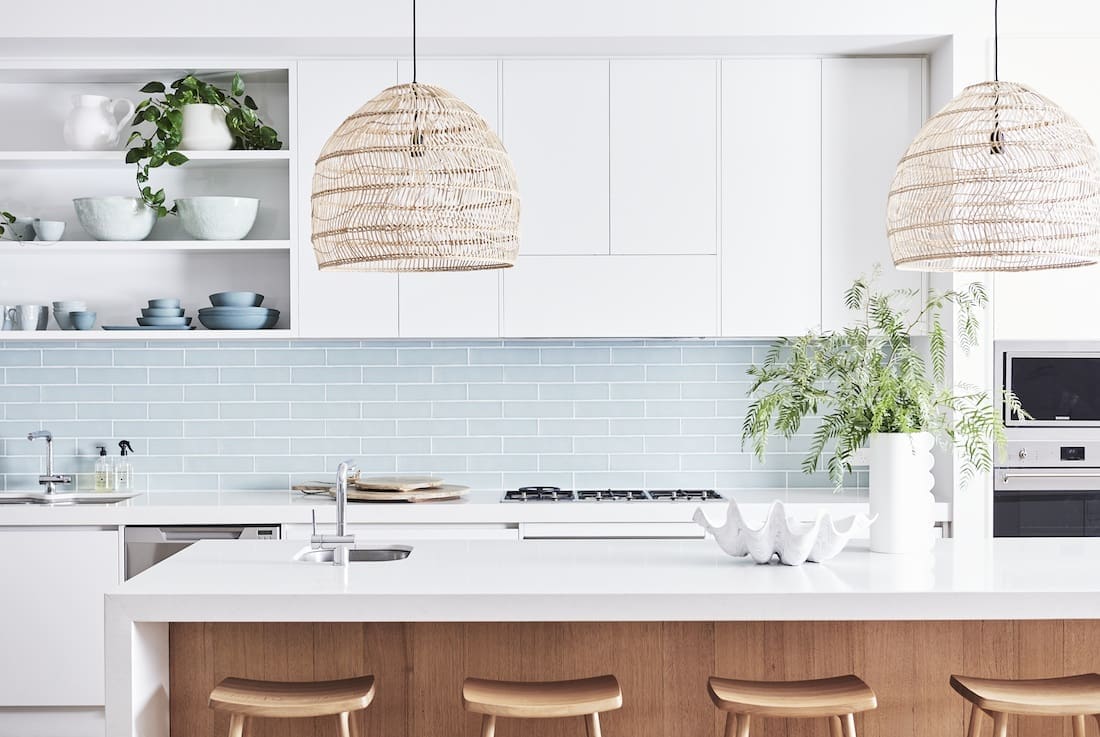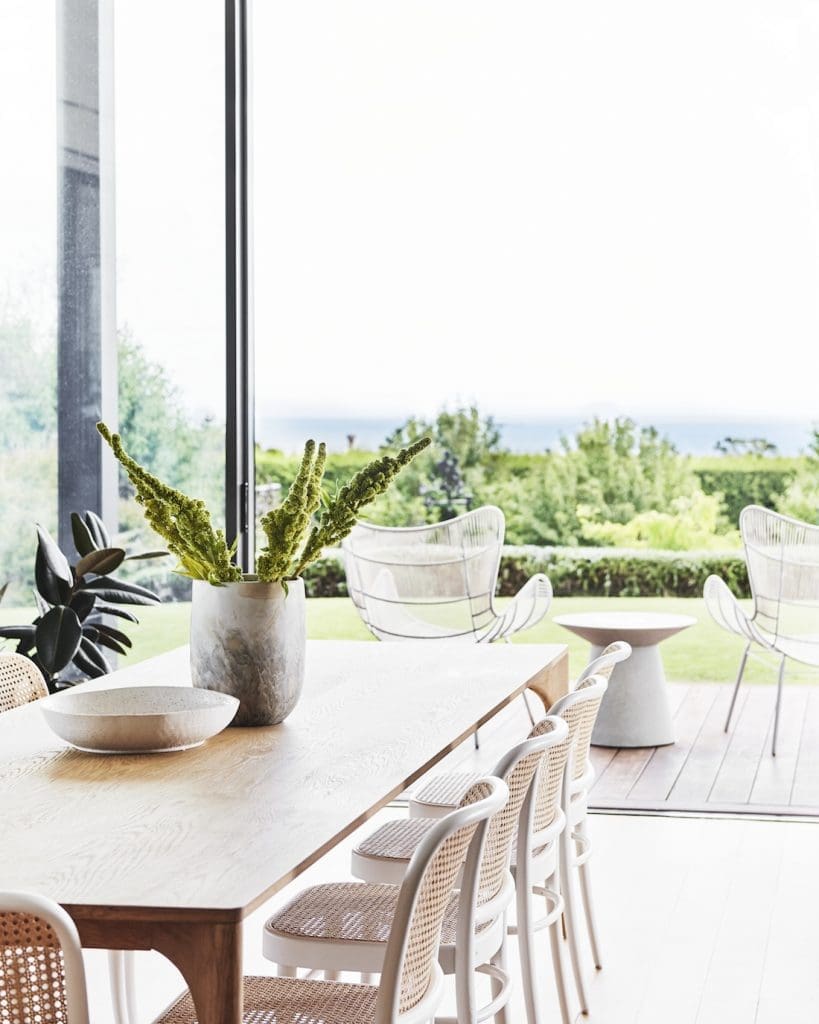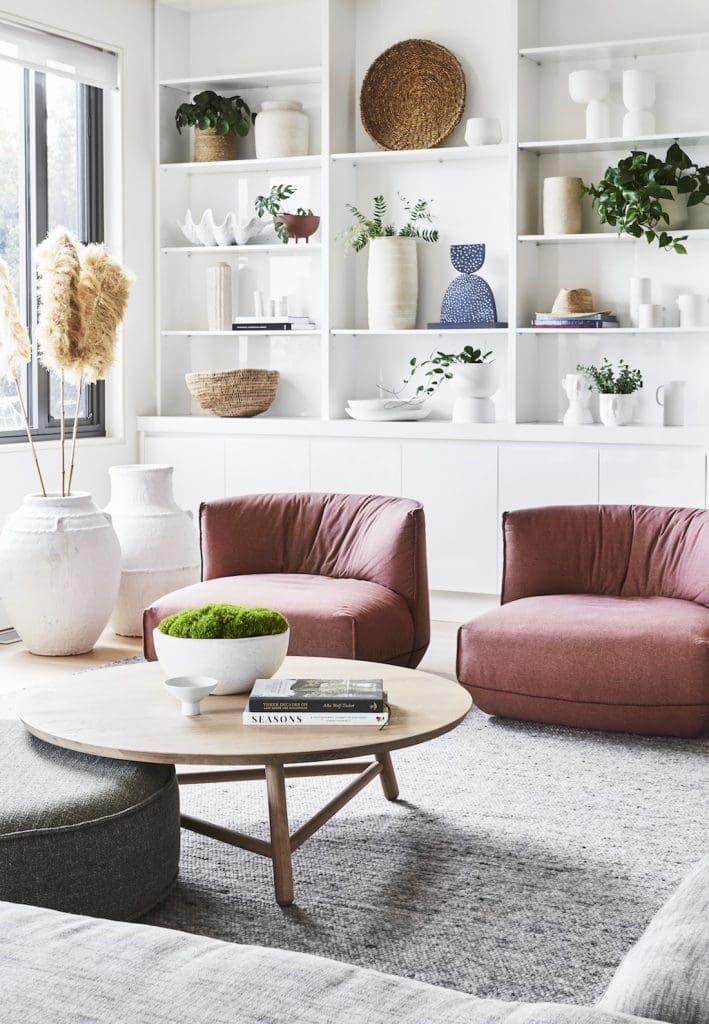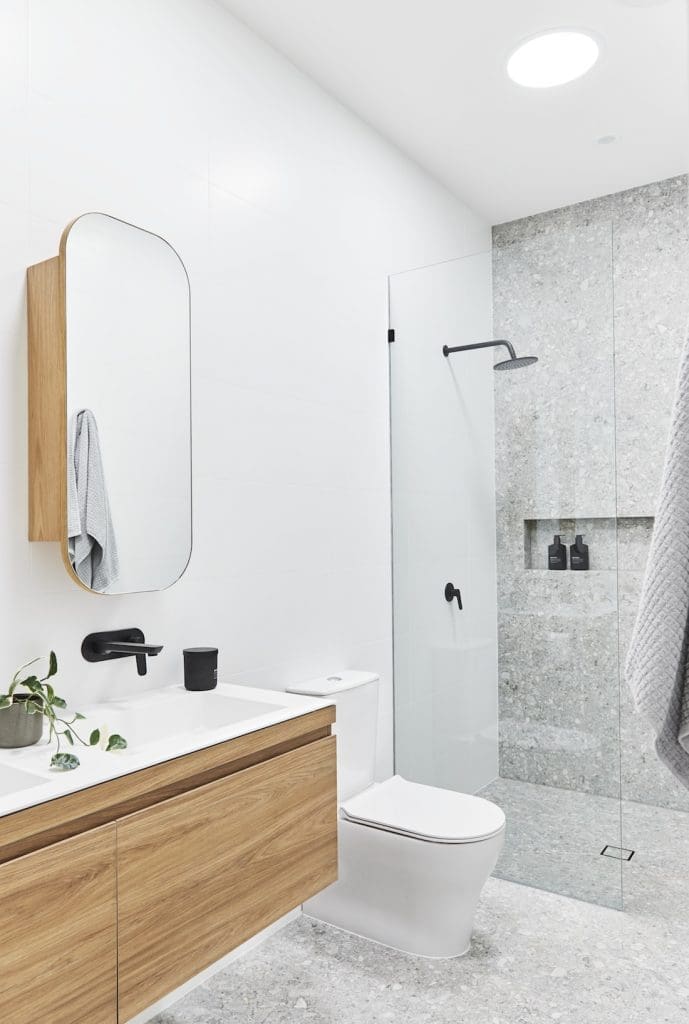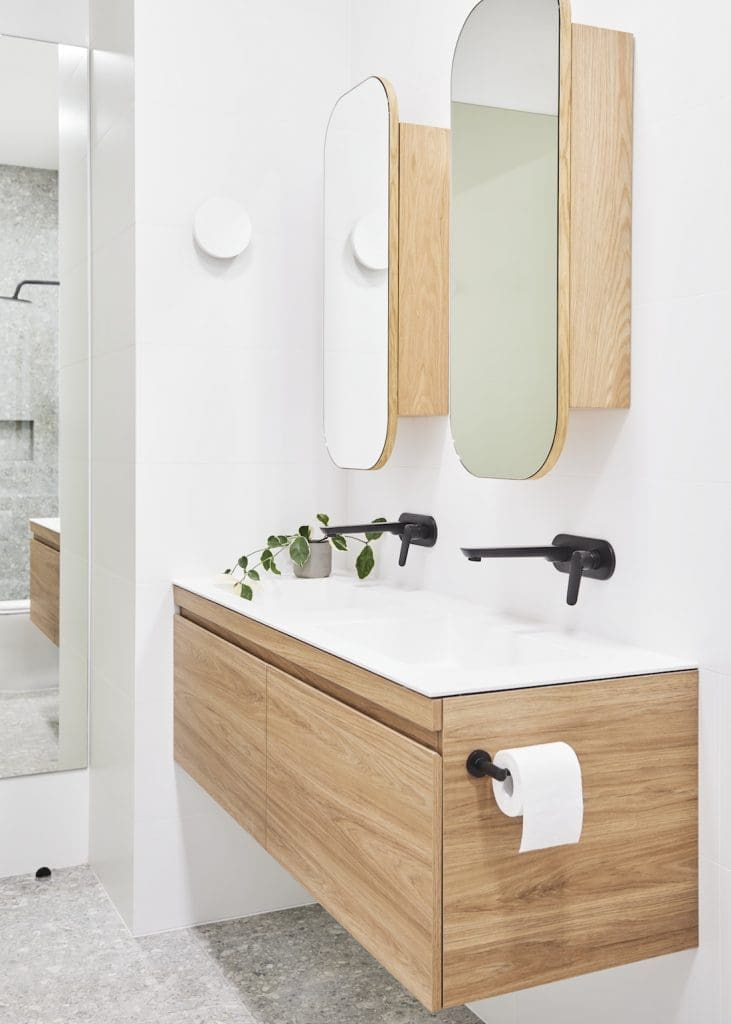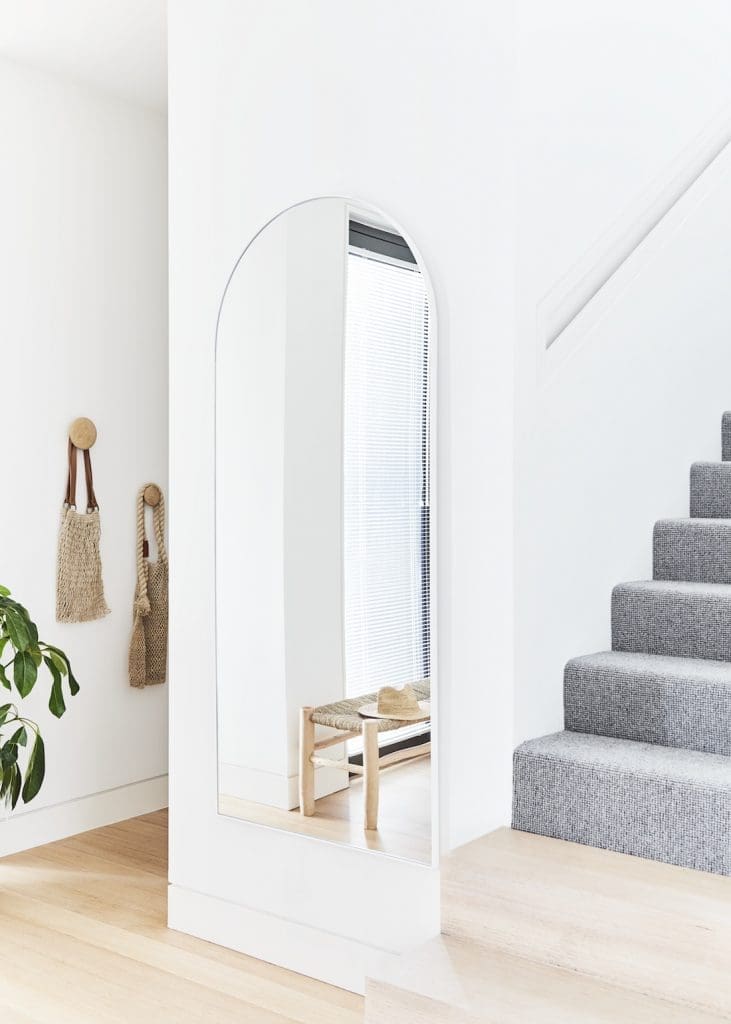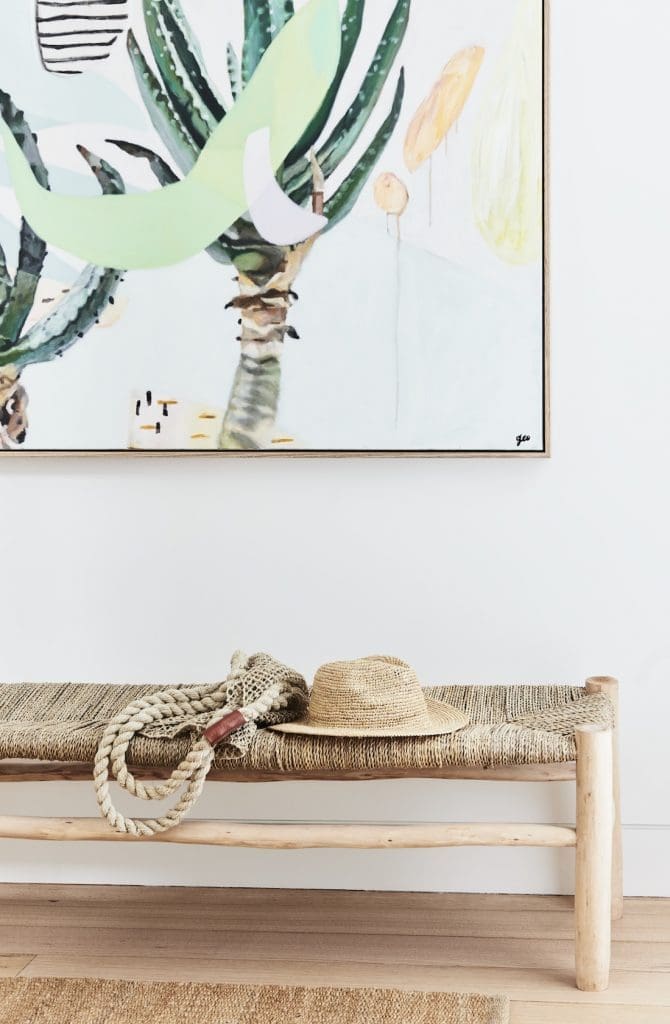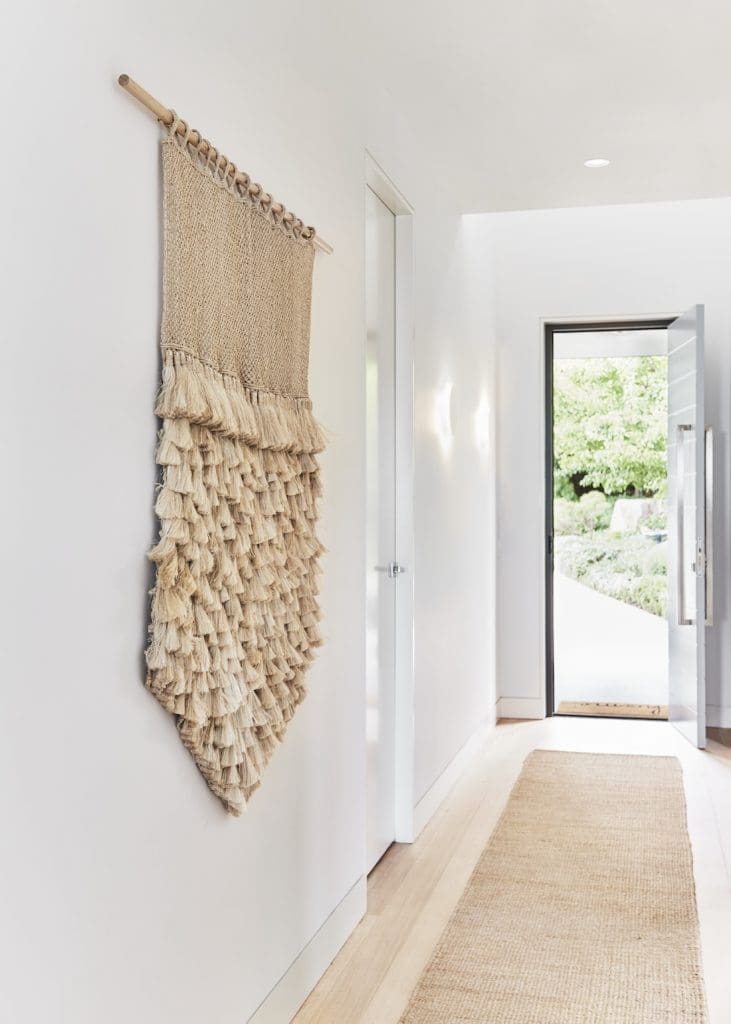 Steal the style — modern-boho vibes
Disclaimer: This post contains some affiliate links. This means that when you click on a link and purchase something from that site, we may make a small commission at no extra cost to you. We promise we only work with brands we know, love and trust.