Supported by Decor + Design
In case you hadn't guessed already, trade shows are kind of my jam and this year I'm excited to be heading to the Decor + Design Show – aka Australia's number one interior design show!
If you're an interior designer or decorator, buyer or otherwise obsessed with all the latest and greatest in the design space, here are five reasons you don't want to miss the Decor + Design Show happening in Melbourne at the Exhibition Centre 19-22 July.
1. Australia's number 1 buying destination
In 2018, Decor + Design celebrates its 15th year and has well and truly established itself as Australia's number 1 interiors event.
Last year, the event attracted over 11,500 design and retail buyers from across Australia, looking for the latest interior products and furnishings from over 350 of Australia's leading brands. This year there are even more exhibitors and even more reasons to attend!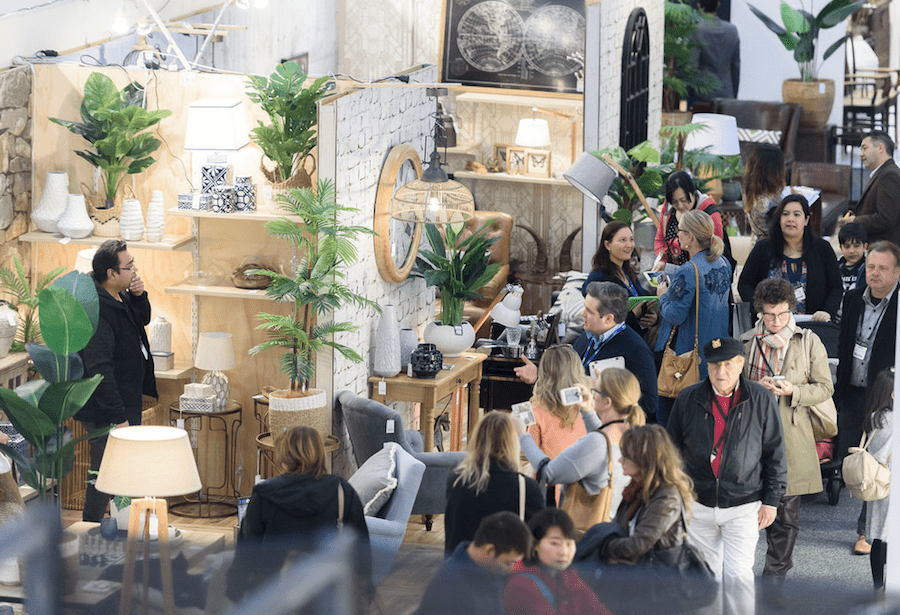 2. 350+ exhibitors showcasing the latest interior products
From new emerging talent to industry leaders, you can expect to get inspired by the latest classic and contemporary products and trends.
As well as home décor, you'll find exhibitors for furniture, lighting, flooring, soft furnishings, textiles and fabrics, artwork and wall decoration.
This year's exhibitors include, Cafe Lighting & Living, Curious Grace, The Print Emporium, and Chrysa Koukoura, just to name a few.
Decor + Design is also co-located with Australia's largest furniture tradeshow, Australian International Furniture Fair, and there's free trade access available.
3. FREE entry for trade professionals
That's right friends, if you work in the industry you can get free access to the show!
It's easy to register online here.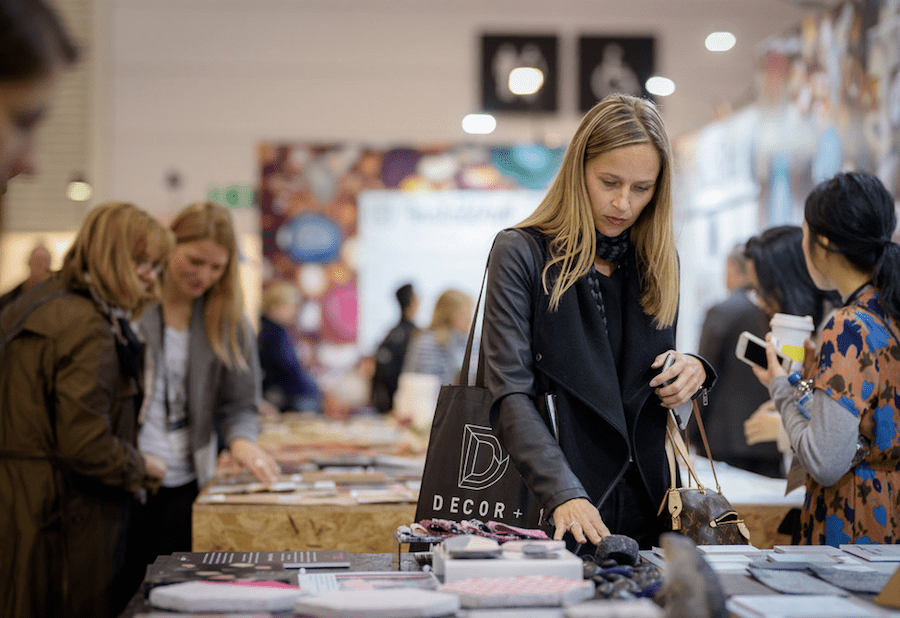 4. Inspiring show features
As well as the huge range of exhibitors, what sets Decor + Design apart from other trade shows is its excellent line up of additional show features.
Here are some not to be missed features and events!
VIVID Design Awards
This is Australia's longest running awards program dedicated to unearthing and rewarding Australia's next wave of design talent, and this year it promises to be bigger and better than ever before. With finalists in furniture design, lighting design, object design and concept design, you'll be inspired by fresh ideas that push the design envelope.
Design Laneway and Wall Street
This is the latest platform from Decor + Design and is a dedicated exhibition area to foster and grow emerging independent designers and surface artists.
Design Laneway is where you'll find independent studios in the areas of ceramics, lighting, furniture and home interior products – and it's one feature of the show I'm most excited about!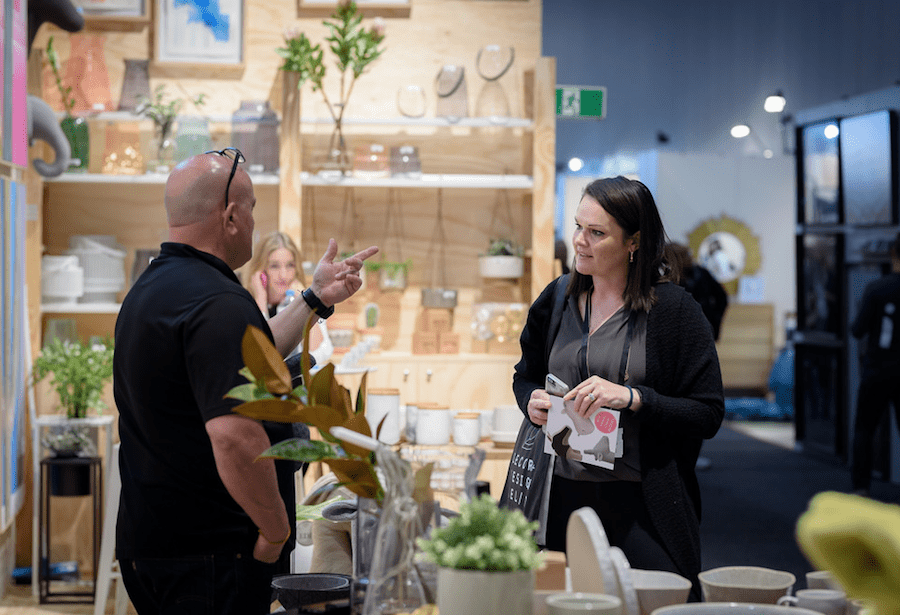 International Seminar Series
The 2018 International Seminar Series, sponsored by Australian House & Garden, brings together an all-star lineup of international and Australian design experts.
The focus this year is 'Everyday Luxury' and delves into styling high-end interior design through fundamental aspects of interior design, and how designers create their trademark aesthetic.
Martyn Lawrence Bullard, who was recently named the world's top interior designer by Architectural Digest, is this year's keynote speaker and is joined by Megan Morton, Victoria Redshaw, Maryann Wong and many more experts.
These are ticketed events so get in quick to book!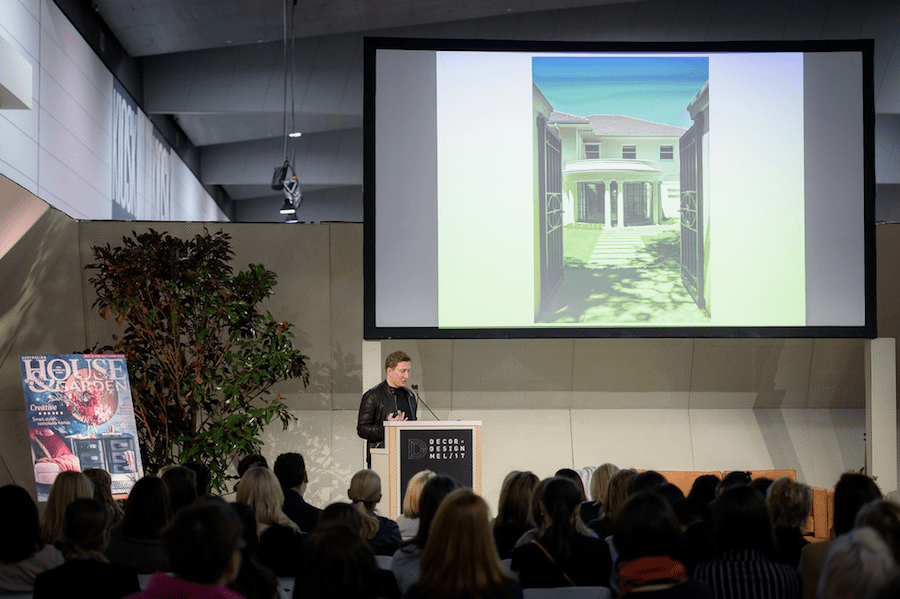 Trend tours
Hosted by the UK trend futurists Scarlet Opus, you can book in to get a tour of the show floor where they'll share the next wave of interior trends about to hit and what products will bring these trends to life. This tour lets you see the show through their eyes and benefit from their trend forecasting expertise and special picks from the show.
5. Great networking opportunities
One of the greatest things you can take away from any trade show are new connections and contacts, and there are loads of opportunities to connect with peers at the show.
From the free Trend Hub where you can take advantage of future trend information and network with exhibitors and peers, to the Trend Champagne Lounge where you can check out the latest colour trends and relax/recharge with a glass of bubbly, there are loads of opportunities to strike up a conversation with someone new, exchange cards and build new relationships.
So can I expect to see you at the exhibition too? To reserve your place, register on the Decor + Design website here.