Beeswax food wraps are a fabulous alternative to clingwrap or plastic film and go a long way in helping to reduce plastics around the home. But if you've attempted to make your own beeswax wraps, you'll know simply adding beeswax to cotton isn't enough. So what else should you add? We've searched high and low, and attempted a lot of recipes, to bring you this DIY beeswax wraps tutorial that actually works!
Keep reading to find out what materials you need and the steps to make DIY beeswax wraps that cling without leaving residue. We're betting you'll make a bee-line to your local craft store in no time!
Related article: 11 easy ways to reduce plastic around the home
Related article: Fridge organisation: How I took my fridge from disgusting to dreamy
Items you will need:
100% cotton fabric
2 tablespoons jojoba oil
6 tablespoons food grade pine resin (we bought it on Etsy)
1 cup beeswax pellets
Pot
Glass jar (use an old pasta sauce or olive jar as it will get ruined)
Crimping scissors
Old spoon or paddle pop stick to stir (again, this will get ruined)
Baking tray
Baking paper
Paint brush
Tongs
Alternatively, if you only want to make a small batch, it may be easier and more affordable to buy a ready-made DIY beeswax food wrap kit and you can find plenty on Etsy like this one.
Steps:
1. Pre-wash the fabric as cotton generally shrinks.
2. Once dry, use crimping scissors to cut the fabric to into your desired shapes and sizes. Common sizes are 20cm x 20cm for small, 28cm x 28cm for medium and 35cm x 35cm for large but you can make them any size or shape you like. Use crimping scissors to avoid frayed edges.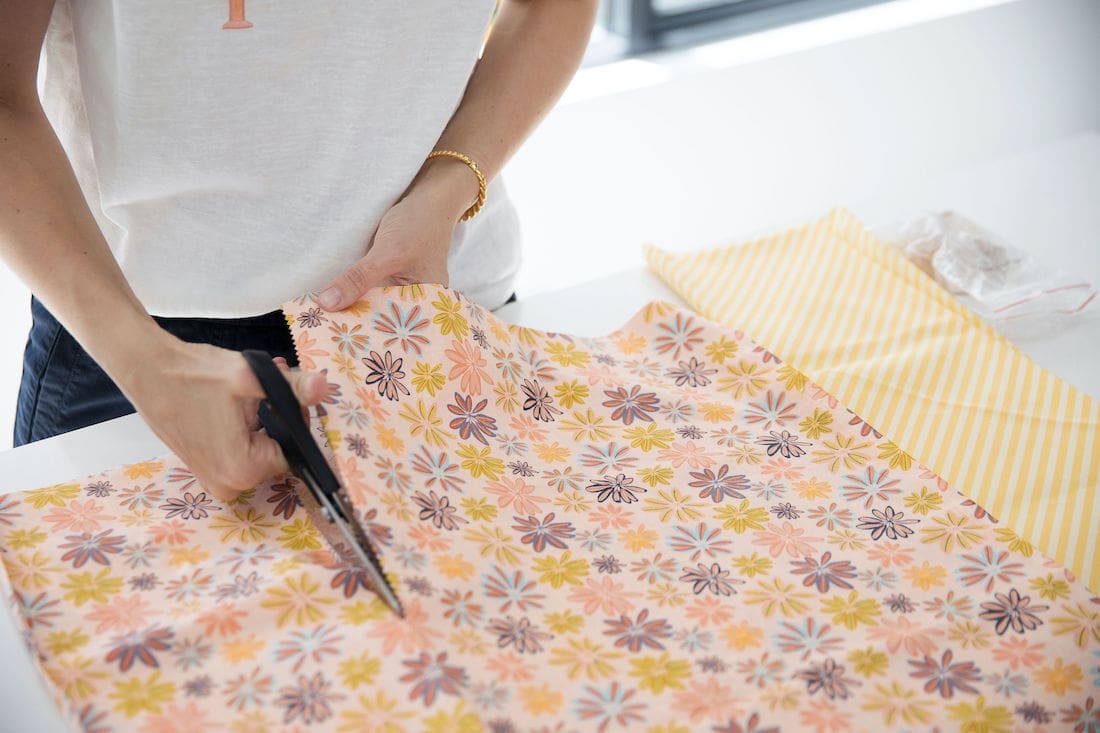 3. In the glass jar, add the jojoba oil, pine resin and beeswax pellets. Create a double boiler set up on your cooktop by half filling a pot of water and placing the glass jar filled with ingredients inside.
Boil until all the ingredients are fully melted. This should take around 45 minutes.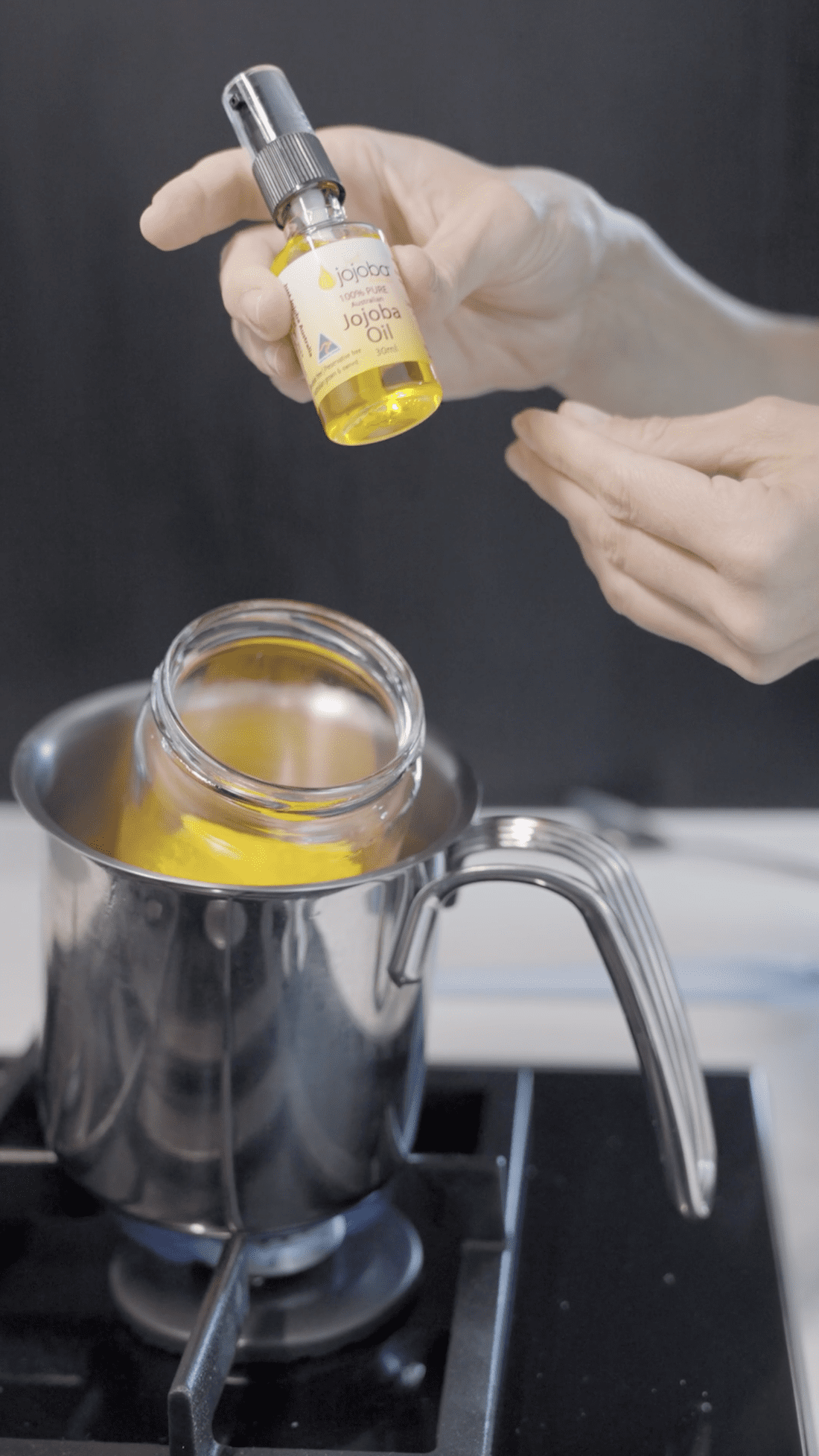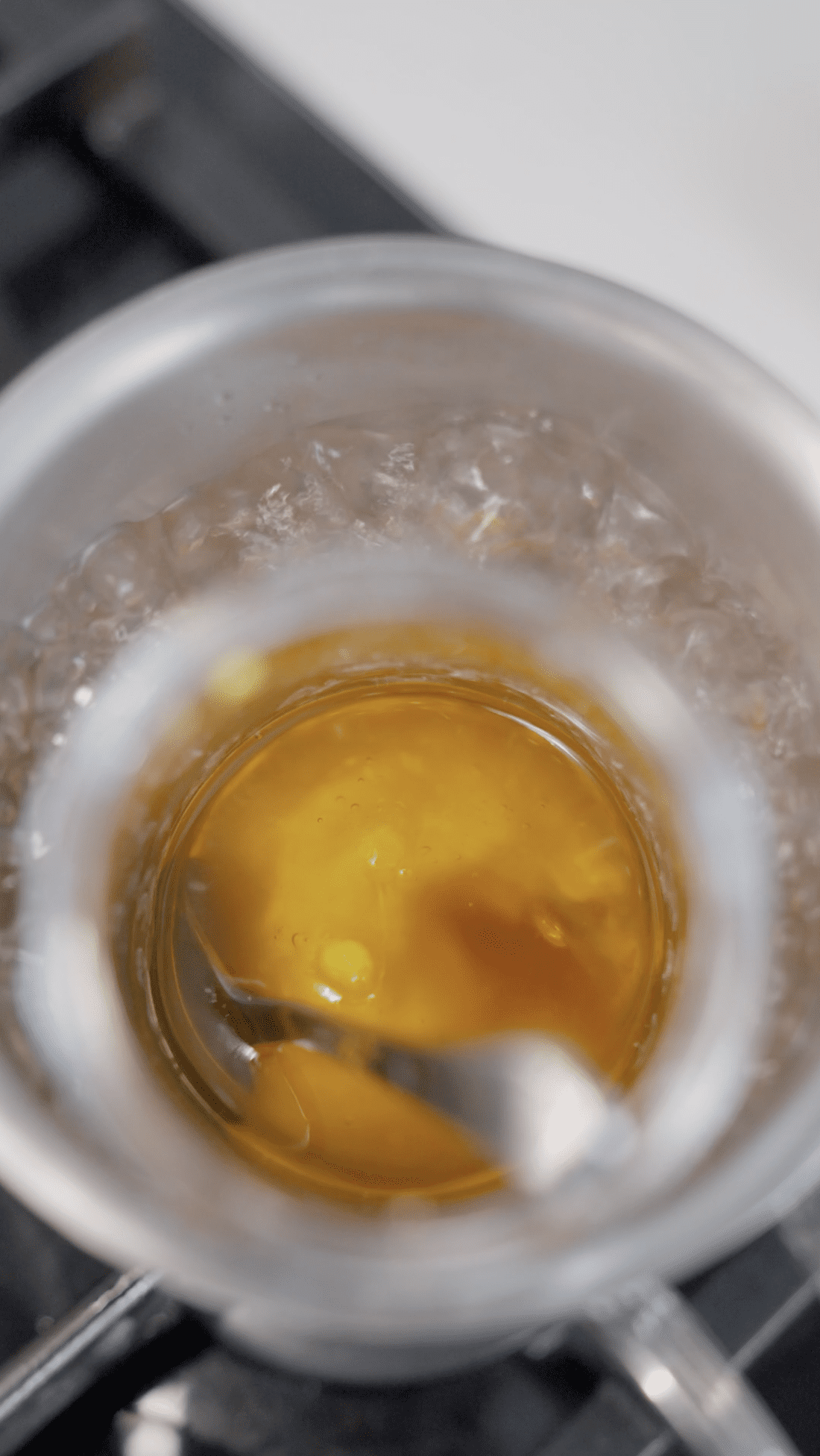 4. Once the ingredients in the jar are fully melted, turn off the cooktop and carefully remove the glass jar of golden lava.
5. Preheat oven to 150 degrees.
6. Line a baking tray with baking paper and place your piece of fabric on top. Paint it with a generous amount of your melted beeswax mix on both sides of the fabric and place it in the oven for 3 minutes.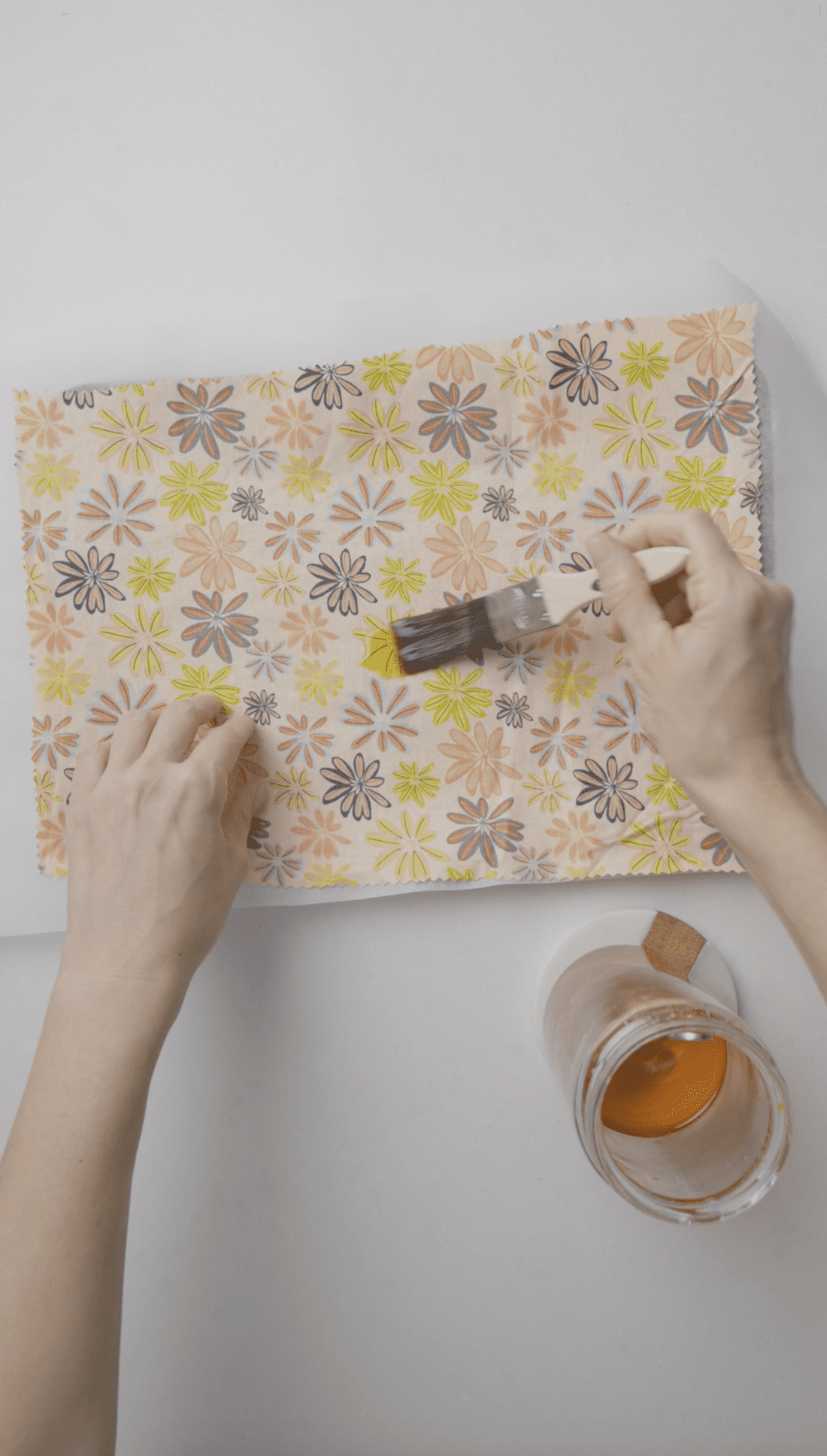 7. When you remove the baking tray from the oven, use tongs to carefully lift the fabric and hold it over the baking tray, allowing excess wax to drip onto the baking paper. Hold it there until all the excess wax has stopped dripping.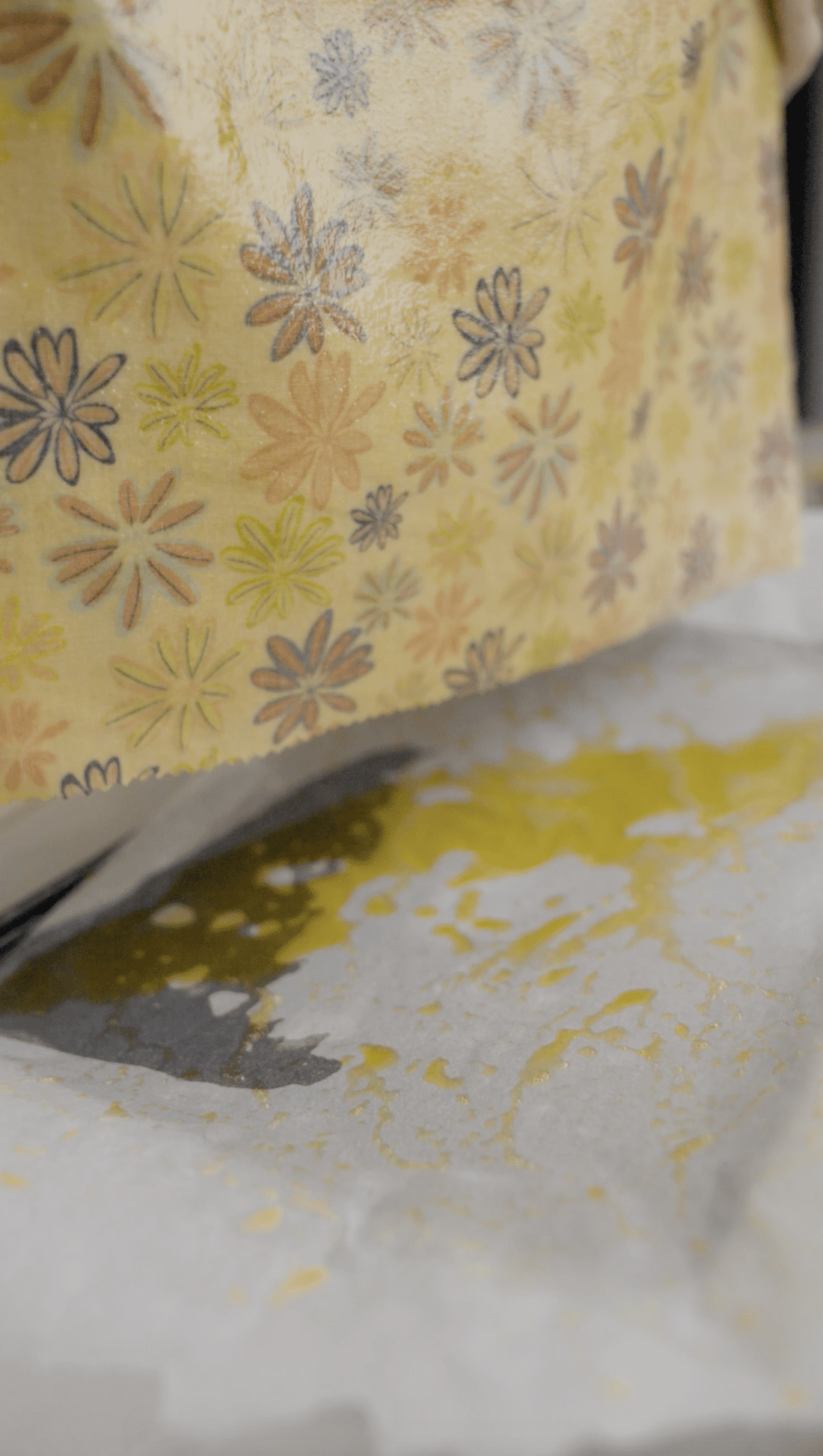 8. Gently wash the wrap under cold running water and pat dry.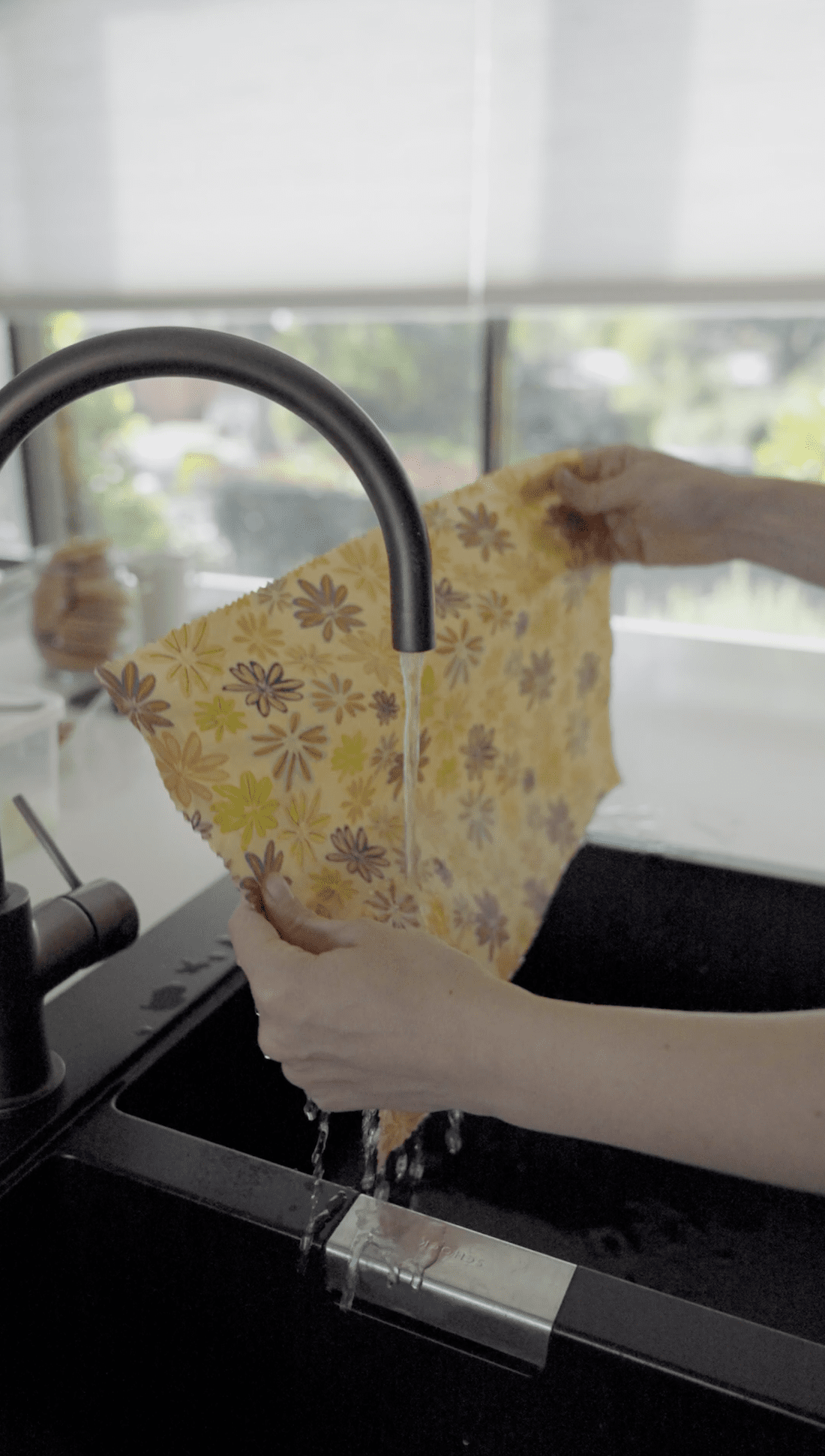 Tip: if you spot any 'dry' spots on the fabric when you remove it from the oven, you may need to add more mixture and repeat Step 6.
9. Continue painting, baking and rinsing your pieces of fabric until you have used all of the mixture. Work quickly to prevent the mix from solidifying and be careful to clean up any mess as you go as it's very difficult to remove once dry.
Your DIY beeswax wraps are now ready to use! You can reuse these again and again, simply washing with gentle detergent in between uses. Homemade beeswax wraps will last a year or more with proper care.
If you think this DIY beeswax wraps tutorial is the bees knees, let us know — we love hearing from you! Drop a comment below, find us on Instagram or email us at hello@stylecurator.com.au.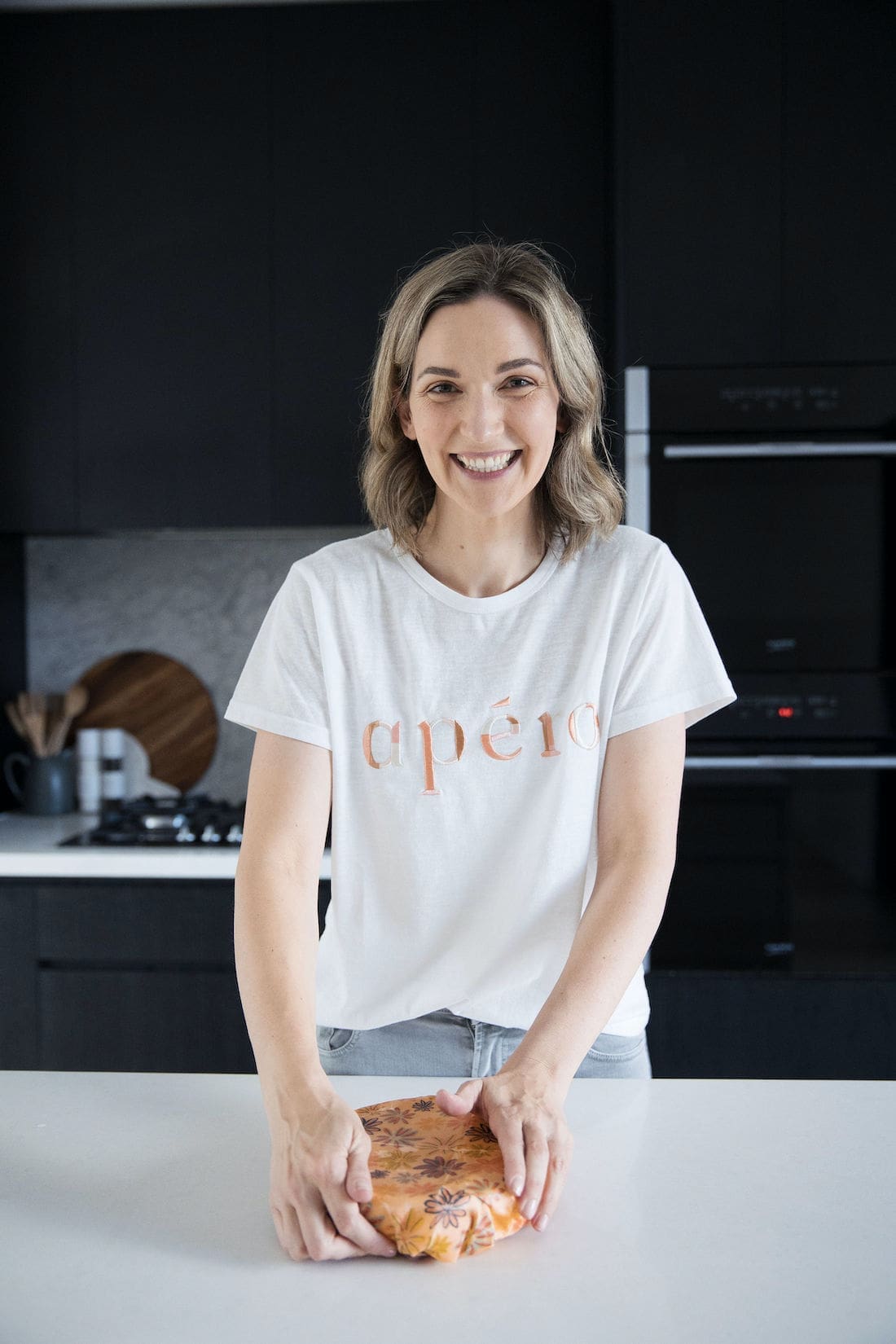 Disclaimer: This post contains some affiliate links. This means that when you click on a link and purchase something from that site, we may make a small commission at no extra cost to you.