For a while now, we've been researching and taking baby steps to find easy ways to reduce plastic around the home here at Style Curator HQ. Throw in the current Australian bushfire crisis and it's only added to our want — and need — to do more to help the environment.
We've compiled a list of easy — yes, easy we promise! — ways you can make a difference around the home and reduce the amount of single-use plastics and other items to help make a difference to Mother Nature.
Related article: Best essential oils for cleaning and our top cleaning HACKS to use them around your home
Related article: How to in the garden: Composting guide for beginners
1. Reusable coffee cups
Seems simple enough, but be honest… how many times have you forgetten your cup and thought, "Oh well, I'll remember it next time." We're as guilty as the next person, so why not try these techniques.
Have more than one — Keep one in your car (this is one of our fave tips), stash one at work and keep one at home. That way you're always prepared.
Forget your cup, forget your coffee — This one is tricky to stick to, BUT if you forget your reusable coffee cup, perhaps deny yourself a coffee that day. We know, tough love right?! But by being strict on yourself, you're less likely to forget your cup next time in fear of missing out on that precious, vital, delicious coffee (can you tell we're slightly addicted over here?!).
Get a cup you love — If you have a cup you love, you're more likely to want to drink out of it. Shop our faves below and know you're doing your bit for the environment by buying yourself a little treat!
Shop our fave reusable coffee cups
2. Tea strainers
Hands up if you didn't realise many teabags are made of plastic!? Whaaaat? Yep, many brands use plastic casing, or a plastic sealant on their teabags. But never fear, there are plenty of brands who are doing great things, using compostable cottons or other products that won't stick around for a zillion years.
The easiest way to keep your tea plastic-free is to use loose leaf tea and a tea strainer or these super cool reusable teabags. So fancy AND good for the environment — go you good thing!
Shop all things plastic-free tea
3. Stainless steel lunchboxes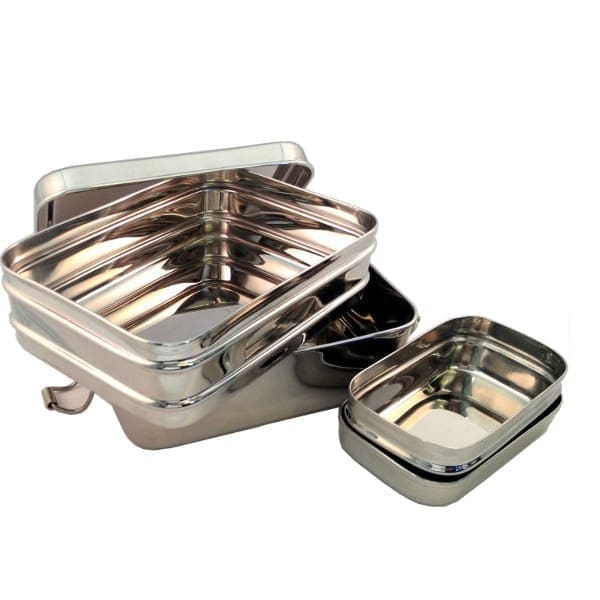 Not only are these super durable, they're also easy to clean and come in all sorts of shapes, sizes and compartment types. You can even get stackable ones, meaning you can pack hard to transport things like yogurts, salad dressings and dips. No more soggy salads, hooray!
Shop these fab stainless steel lunchboxes
4. Reusable cutlery and straws
Cutlery is something we use on a daily basis, yet many people (us included!) have never really thought about packing reusable cutlery to use out and about. Packing your own set of cutlery is such a simple step that can help remove the need for yet another unnecessary, single-use plastic product.
And of course the humble straw. We're loving seeing more and more cafes, bars and restaurants swapping to paper or reusable straws but why not make it a habit to take your own?
Bamboo, stainless steel, glass, or even silicone are all options available to pop into a little pouch and stash in your handbag or backpack. Drinks, anyone?!
Shop reusable cutlery and straws here
5. Beeswax / vegan-wax wraps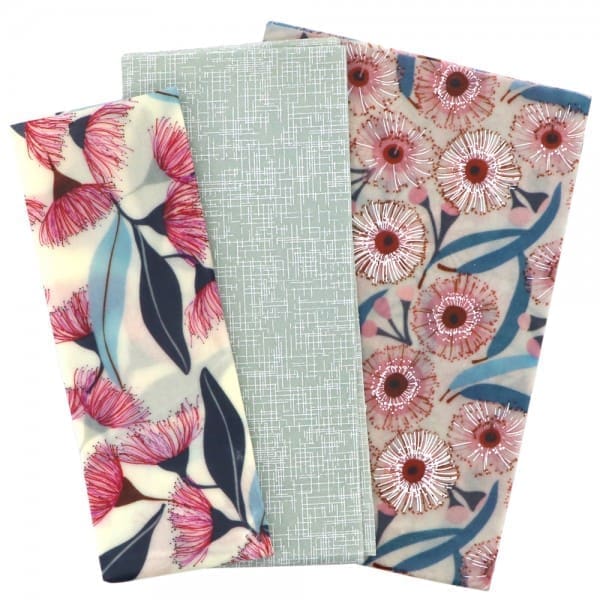 You've probably seen these around quite a bit and we're big fans ourselves. Using beeswax or vegan-wax wraps to cover foods in your fridge is an excellent way to reduce plastic around the home.
You can also use them in your kids (and your own!) lunchboxes to avoid wrapping sandwiches or snacks in plastic cling wrap.
Squeezy yogurt pouches are pretty convenient, we totally get it. But this one-hit-wonder can be replaced with these super cute re-fillable yogurt pouches. They're easy to fill and easy to clean so you can use them again and again!
Shop some great alternatives to single-use plastics here
6. Compostable rubbish bags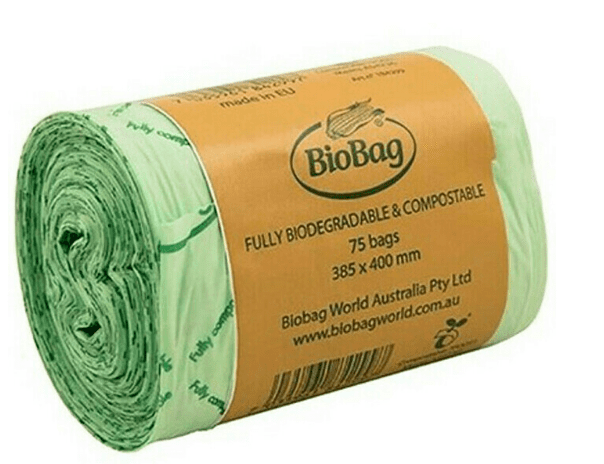 It's inevitable that you're going to have rubbish to throw out at the end of the week. But a SUPER easy swap is using compostable rubbish bags so at least some of your rubbish will break down.
You can also recycle soft plastics like plastic packaging, chocolate foil, cracker and chip packets, and more, at your local supermarket. This is a great habit to get in to as it significantly reduces your home rubbish waste.
While you're on a roll, why not start a compost bin? We have a beginners guide here to get you started so you're doing something good with all those fruit and vege scraps.
Along with recycling all your other cans and bottles, it's a great idea to check if your local kindy or playgroup needs any boxes, milk cartons or containers. It's another way to give these single-use products another lease on life — and they'll probably end up in some poor parents home as a beautiful piece of children's 'art' that can never be parted with 😉 .
7. Reusable produce bags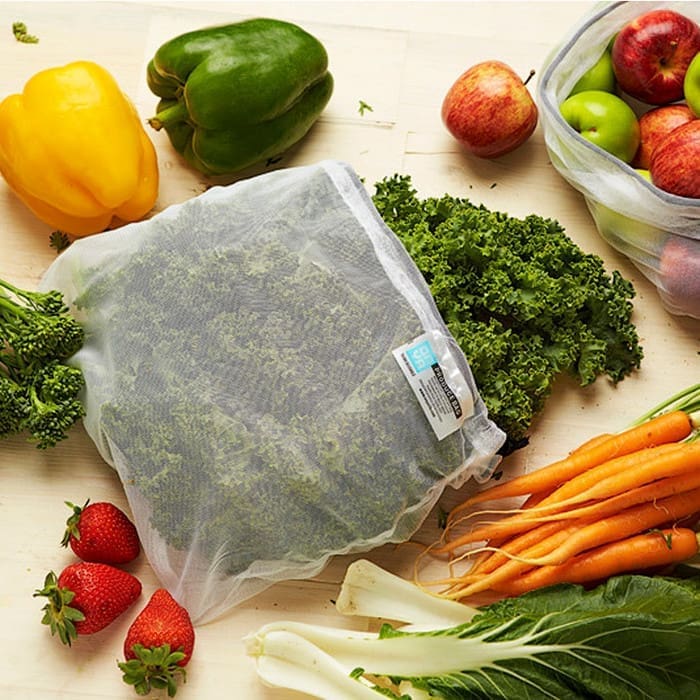 Along with your reusable shopping bags, using reusable produce bags is a great habit to get into. Many items, like bananas or avocados, don't even NEED to go in a bag because their skin is protection enough.
For leafy vege, softer fruits or things you just want to pop in a bag (yeah, we agree, shopping trolleys are kinda gross) using reusable produce bags is an awesome way to do that little bit more to reduce plastic around the home.
Always try to choose loose items that don't come on a tray or wrapped in plastic but we know this isn't always possible. If they are on a tray, ask if the store will recycle it. Many will, if you remove the packaging in-store at the checkout, which is reason enough to keep shopping there.
Shop reusable produce bags here
8. Shampoo and conditioner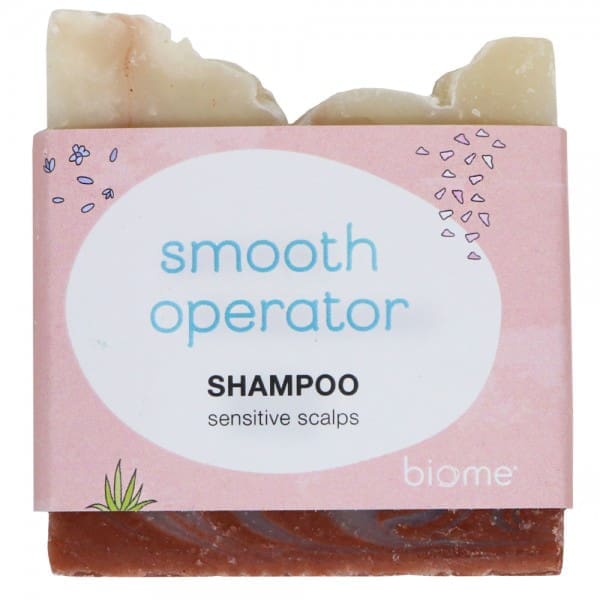 Honestly, as we did our research in preparation for this article, we were shocked at how much plastic we have around the home. Shampoo and conditioner was one that we hadn't even considered that uses plastic! There are alternatives, including brands that allow you to refill your bottles or using these nifty little shampoo and conditioner bars that look just like soap. Lather up!
9. Bamboo toothbrushes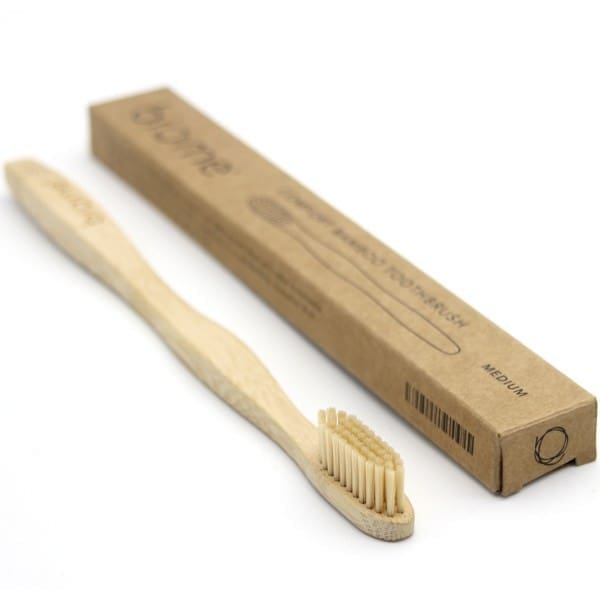 Every year, Australian's throw away around 30 million toothbrushes. Mind. Blown. A simple and effective alternative is to swap plastic for bamboo. There are loads of different ones available (like this cool range of bamboo toothbrushes) and they're even popping up in the supermarket.
But be sure to check the bristles aren't made of plastic — you want a toothbrush that will completely break down and leave Mother Earth that little bit cleaner.
10. Reusable makeup wipes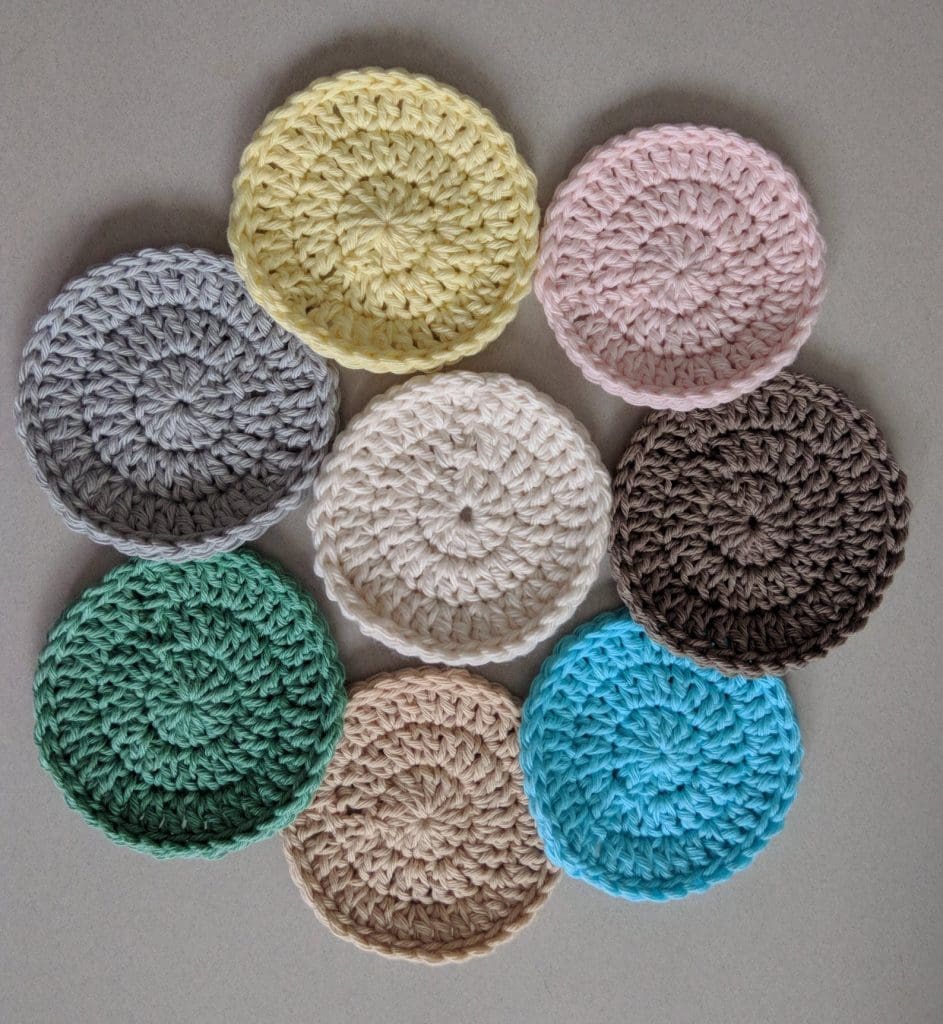 Keeping in the bathroom, one product that can take up to 100 years to break down are wet wipes which many people use to remove makeup. An easy switch you can make are to reusable wipes, such as these crocheted wipes that are handmade using 100% soft cotton yarn. Gentler on your skin, you simply wash these in between uses.
11. Stainless steel pegs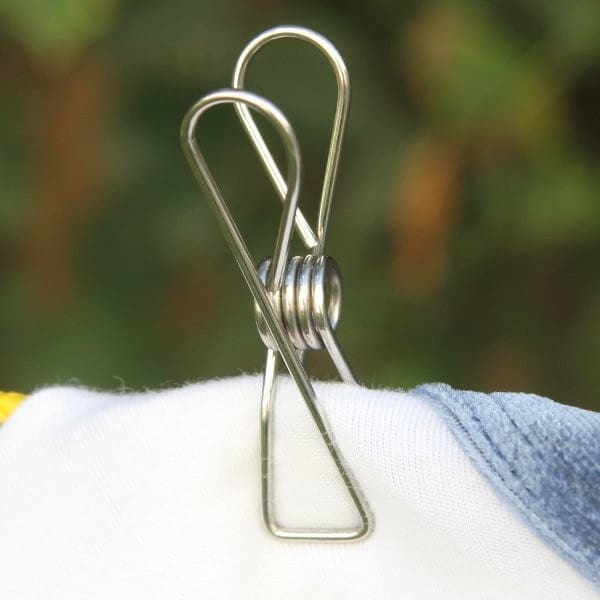 Another item we NEVER thought about being plastic that we use at home on a daily basis, is the humble peg. And yep, they break easily and often, meaning it's yet another thing that ends up in landfill.
Swapping to stainless steel pegs is a fantastic, long-lasting alternative to nasty plastic ones but it IS a bit more of an investment. Why not start small with just few, adding to it as you can afford to (or when your plastic ones break). The environment will love you for it, promise.
Has this list given you any ideas of how you can reduce plastic around the home? Which is your fave? If you have more ideas to share, we'd love you to post them in the comment section below!
Disclaimer: This post contains some affiliate links. This means that when you click on a link and purchase something from that site, we may make a small commission at no extra cost to you.