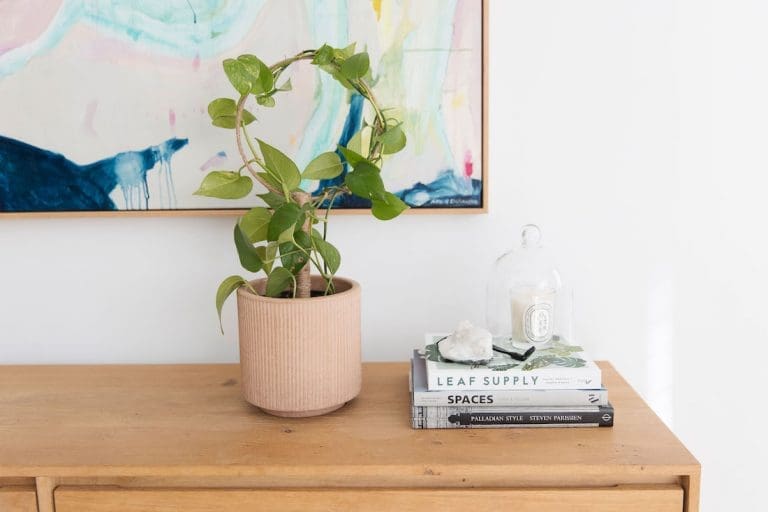 Take your indoor plant game to the next level with this super simple DIY plant trellis tutorial. We're always looking for new plant styling ideas and this one is inspired by the stunning trellises we've seen online… but for 4 times the cost! Have some crafty fun and save the expense by following our simple DIY that takes just 4 steps to make.
Check out our video tutorial or keep reading for step-by-step how-to instructions.
Related article: Trend alert: Growing and styling plants in water
Related article: Top 10 trending indoor plants and where to use them
Items you will need:
PVC pipe (20cm long by 2-3cm diameter)
A metal ring (ours is from Lincraft and is 30cm in diameter but they come in a range of sizes)
Hand saw
Hot glue gun
Jute twine
Scissors
Your choice of trailing house plant (our faves include Hoya, Adanson's monstera and devil's ivy)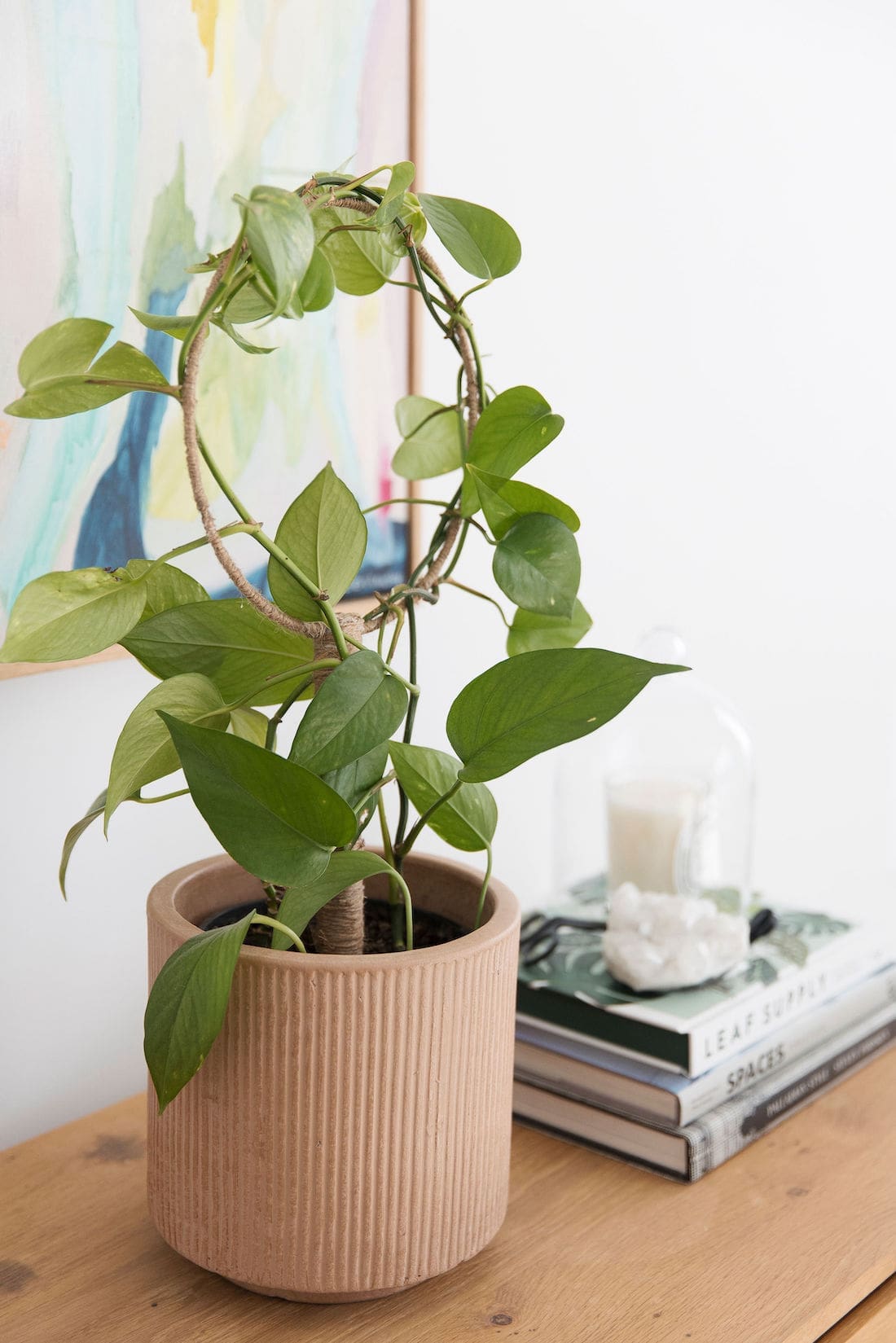 Steps:
1. Cut a piece of PVC pipe to the height of your pot and use your hand saw to make a notch in the centre at the top. This is where your metal ring will sit.
2. Slot your metal ring into the notch and secure with hot glue (watch the video above if that's unclear… it's a bit hard to describe).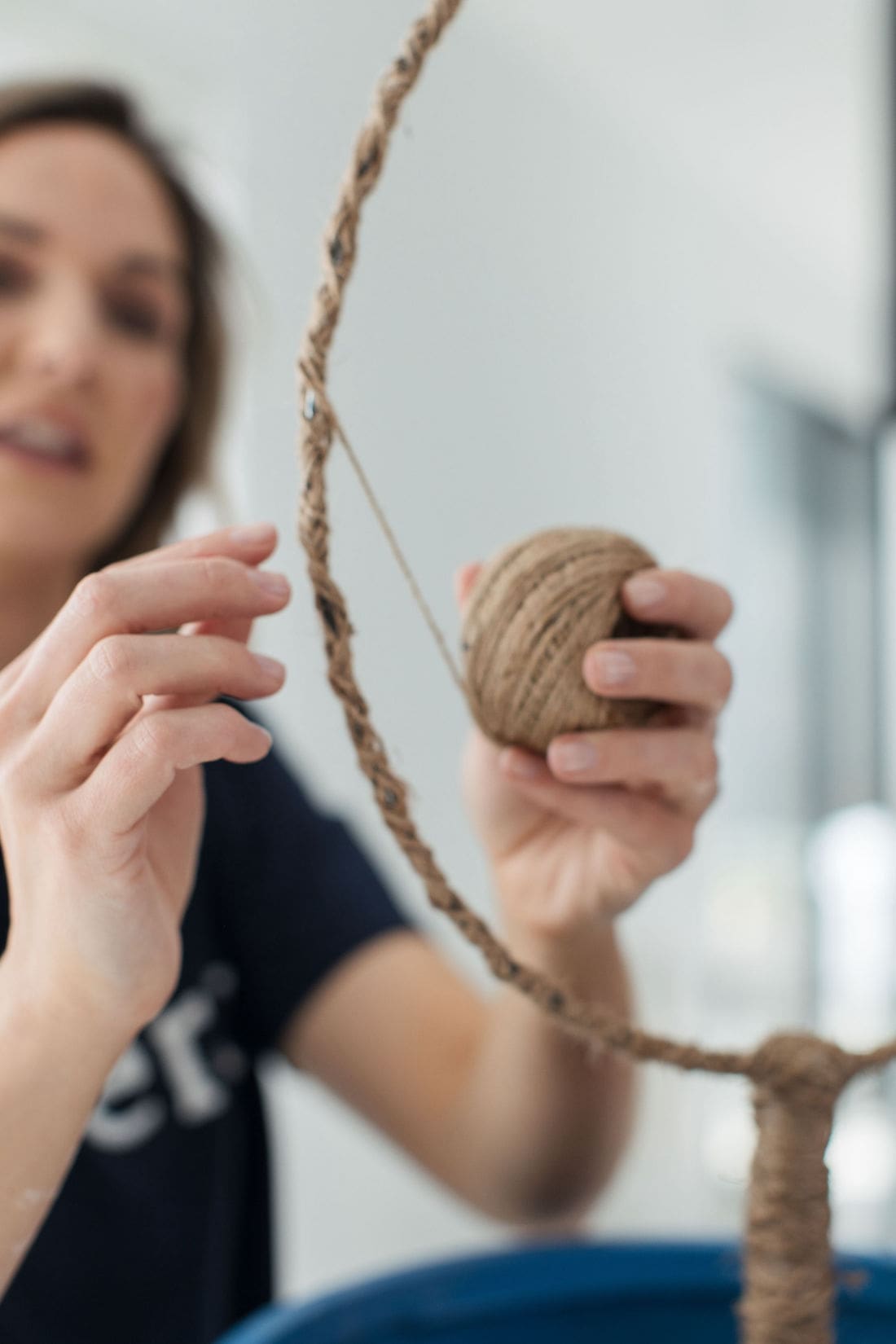 3. Once dry, you'll need to wrap the ring and at least the top 10cm of PVC pipe in jute twine (the lower part of the pipe will be pushed into the soil and won't be visible).
Twine helps your plant to cling to the trellis and grow to the circular shape. Start by adding hot glue to the top of your pipe and wrap tightly. You can go easy with the glue, just adding a dot of hot glue every couple of centimeters is plenty.
4. Place your trellis into your chosen pot, wrap your trailing plant around and watch it grow!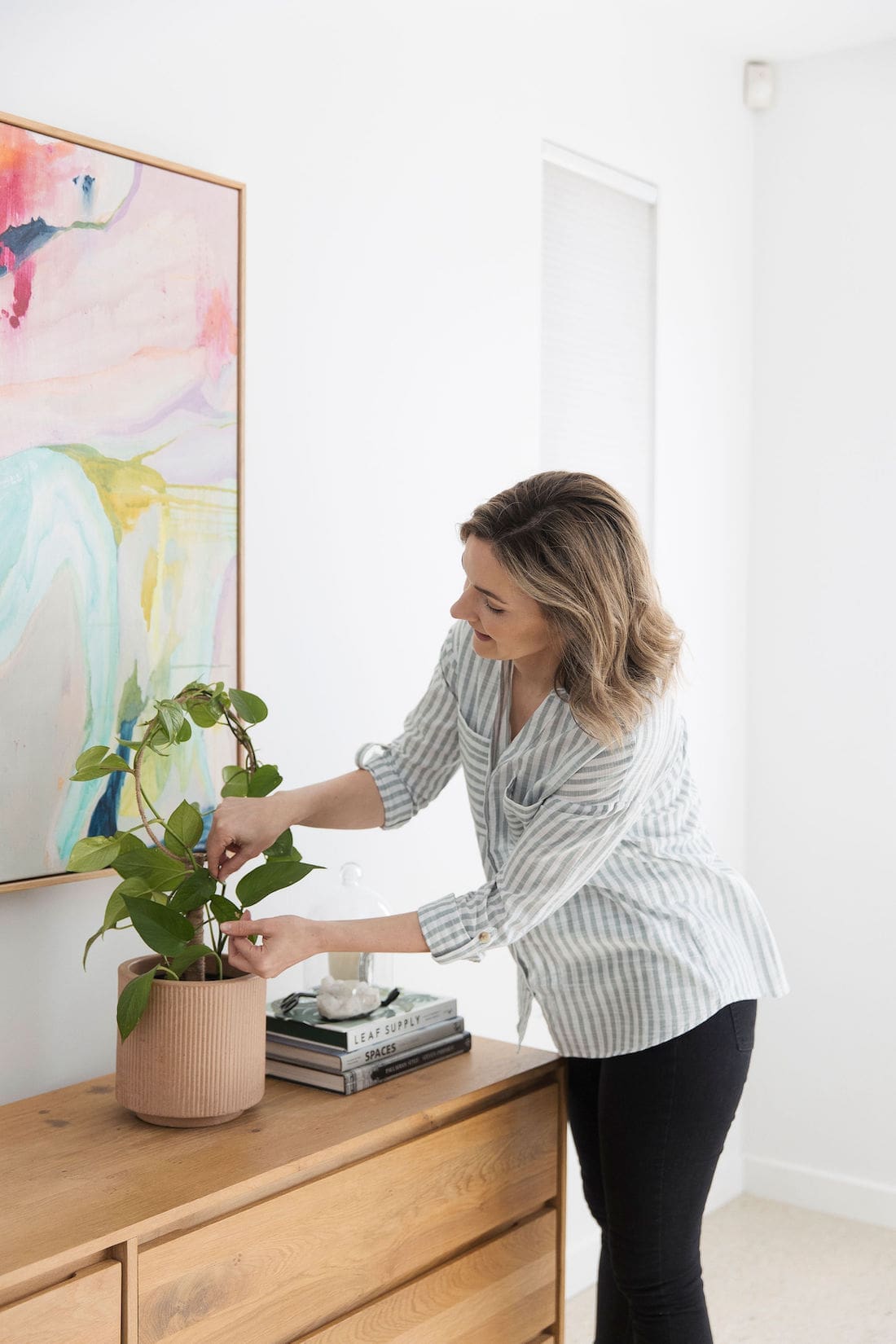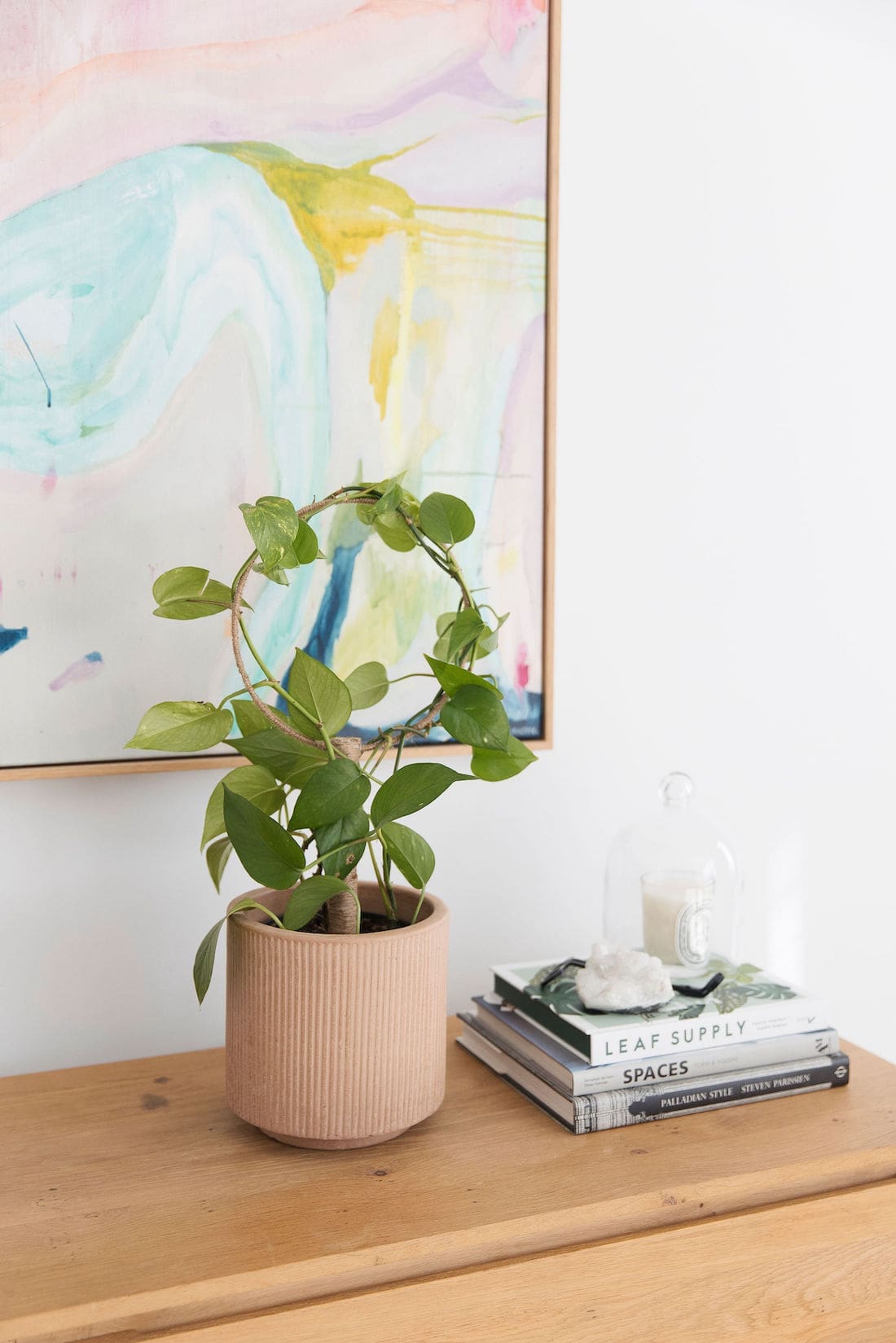 We love how simple and easy this DIY plant trellis is to make! It would make a beautiful gift for someone special. Because who doesn't love to receive something handmade?! And paired with a plant… we think it's the perfect gift! But you might want to make two so you get to keep one for yourself 😉
Will you give this DIY plant trellis a go? If you make it, we'd love to see your creation! Share your pics by emailing them to hello@stylecurator.com.au or tag us when you share them online @stylecuratorau.