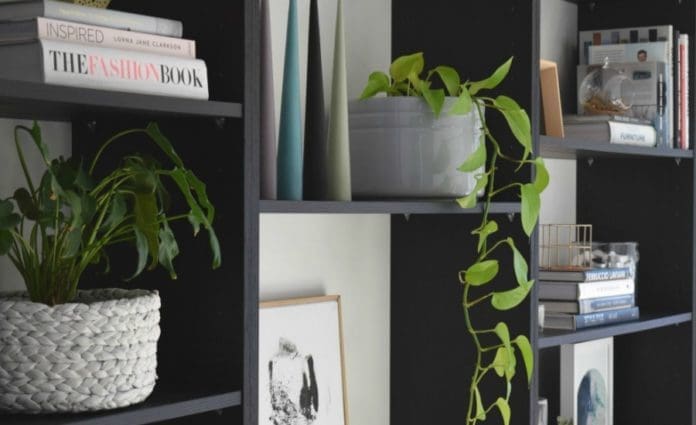 We can't get enough of the #shelfie trend that's taking over social media!
But what's the secret to a well styled shelf?
There's more than one and today we're going to share all the tips and tricks to a perfectly styled shelf!
1. Start with larger items
It's easy to come undone when you begin styling your shelf with small decorative items.
Instead, start to fill your shelf with larger items — this tip will help you get the scale and balance right.
We placed the large woven baskets, artwork and plants on the shelf first and this gave us our basic layout.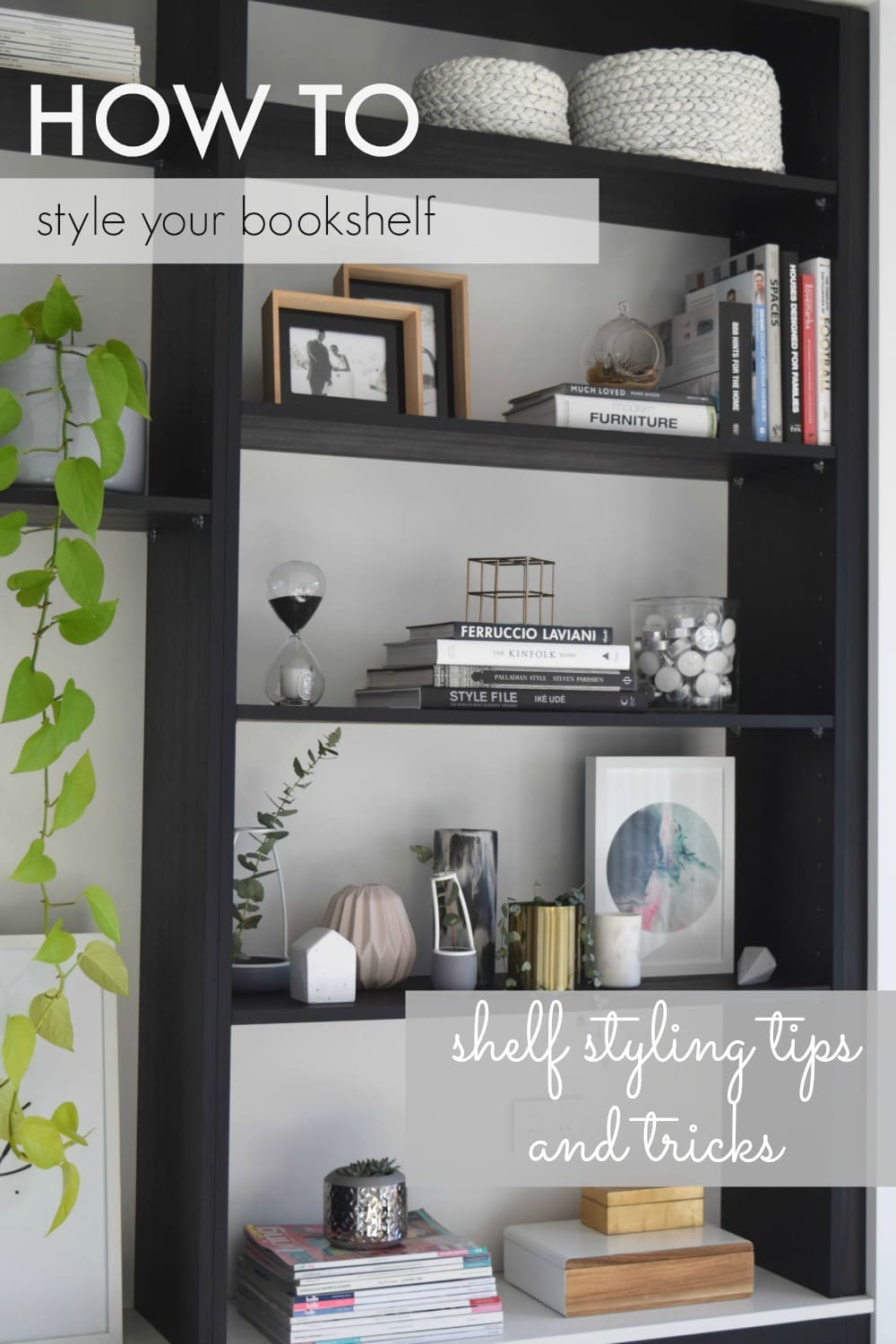 2. Bring in artwork
No matter what kind of shelf you have or what room in the house it is, artwork is always a good idea (yes, even in the laundry!).
In this bookcase we've used a marble print and 'Own it' print from Yorkelee, a limited edition Inkah 'Coral reef' artwork and a DIY painting.
Consider placing artwork towards the back of the shelf and layer smaller items in front — using the depth of the shelf will create interest.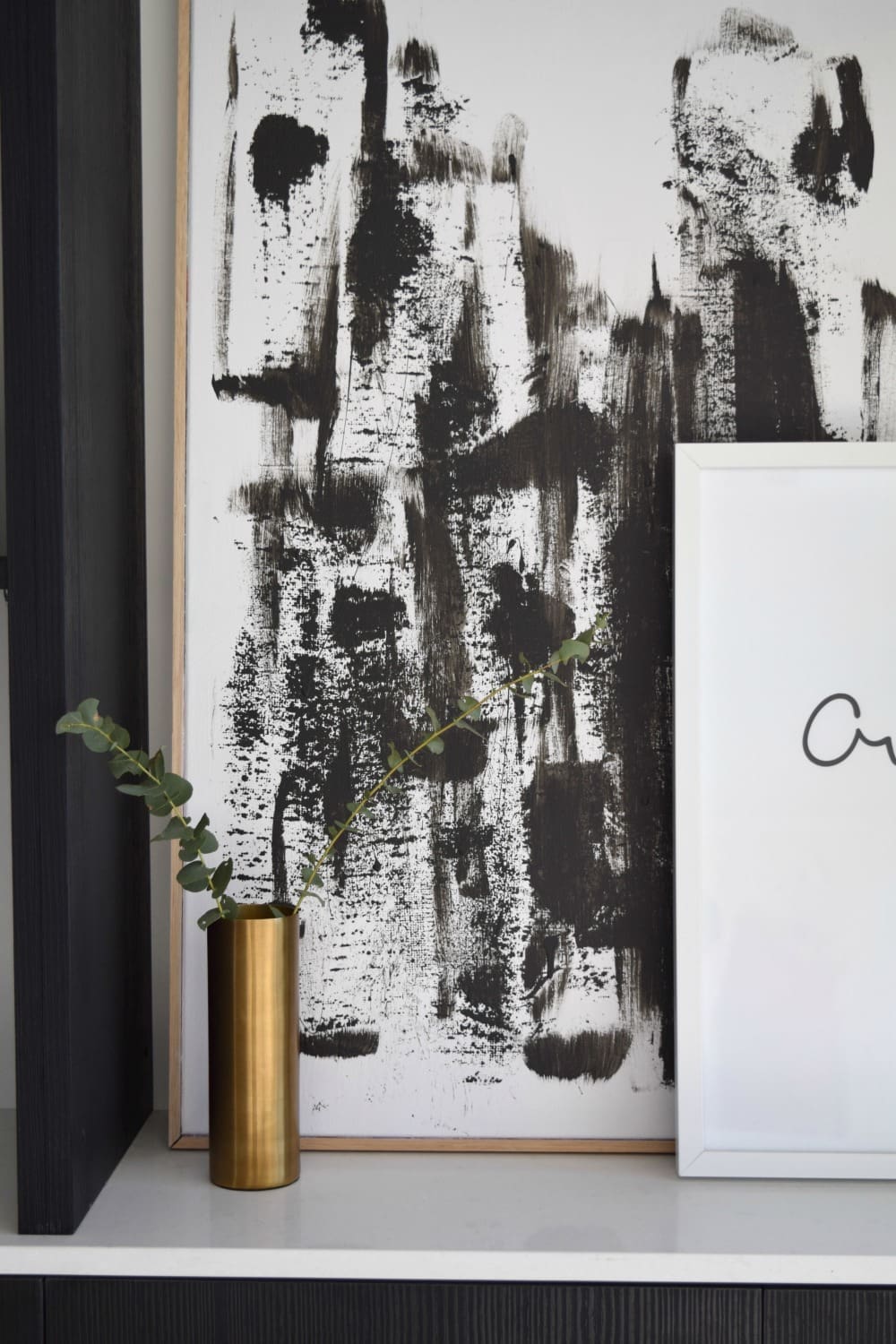 3. Mix up book placement
Books add so much interest to shelves. Make the most of them by stacking books horizontally and vertically, and even creating some stacks with books in both directions.
Mix up the positioning of these book piles — placing some in the centre of the shelf, others to the left or to the right.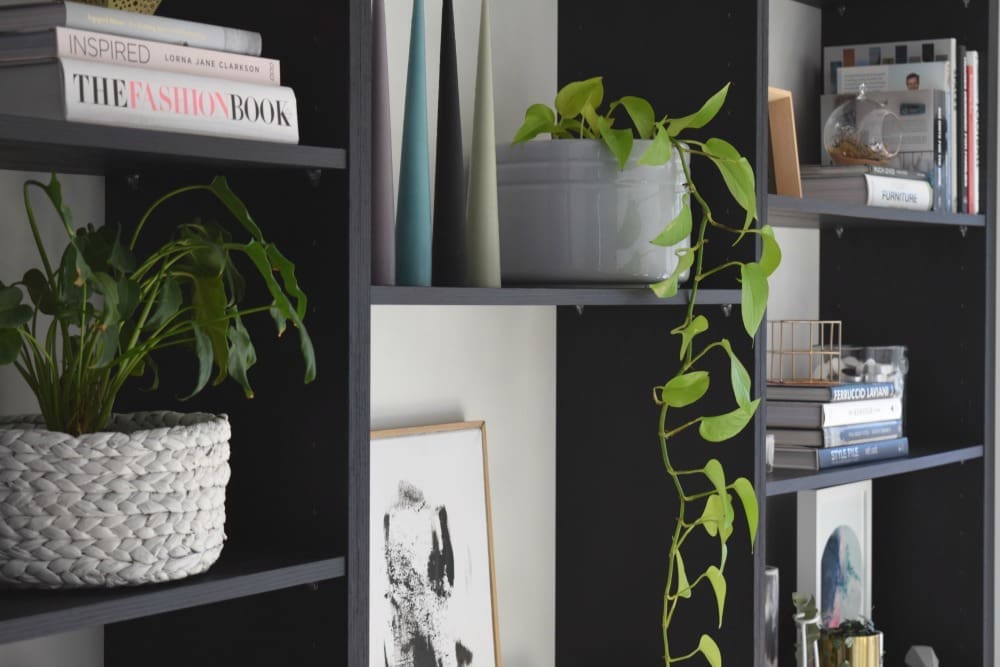 4. Put a thing on your stack
We mean, put something on your stack of books.
A small decorative object, like a brass bowl, looks great on top of a stack of books. It's all about creating those layers!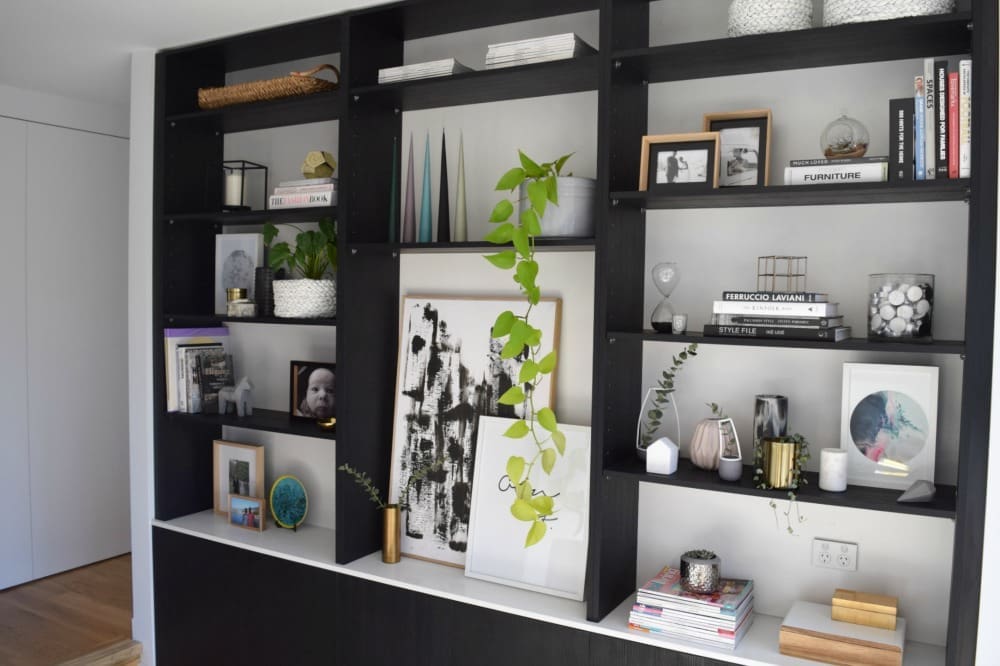 5. Decorate in odd numbers
Sounds weird but our eyes are drawn to arrangements in odd numbers.
Style your decor in arrangements of 1, 3, 5 or 7 and notice how much better they look.
If an arrangement isn't working for you, consider changing the height or scale of some pieces. Perhaps everything is too same same or perhaps the items are too large or small?
Don't be afraid to play around with items. Sometimes it's the pieces you really don't think will work that look great when you step back and look at the shelf as a whole.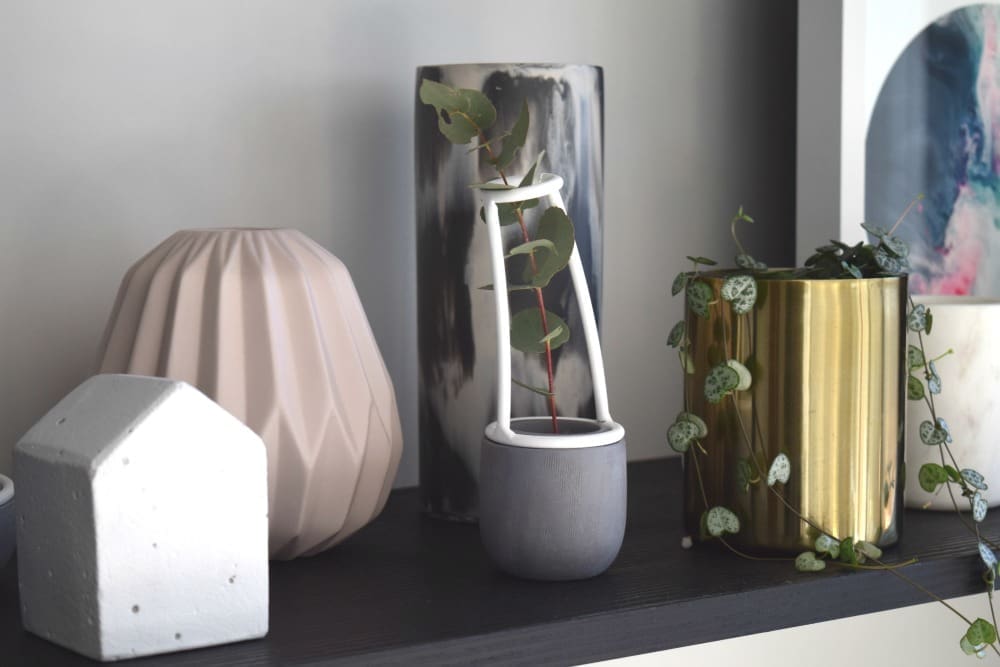 6. Add greenery, lots of greenery
A shelf without greenery can look dead and no one wants a dead shelf!
There are 4 plants and a terrarium (with air plants) in this shelf and we're thinking of adding more…
If you think you can't keep plants alive, check out our top 20 hard to kill plants here.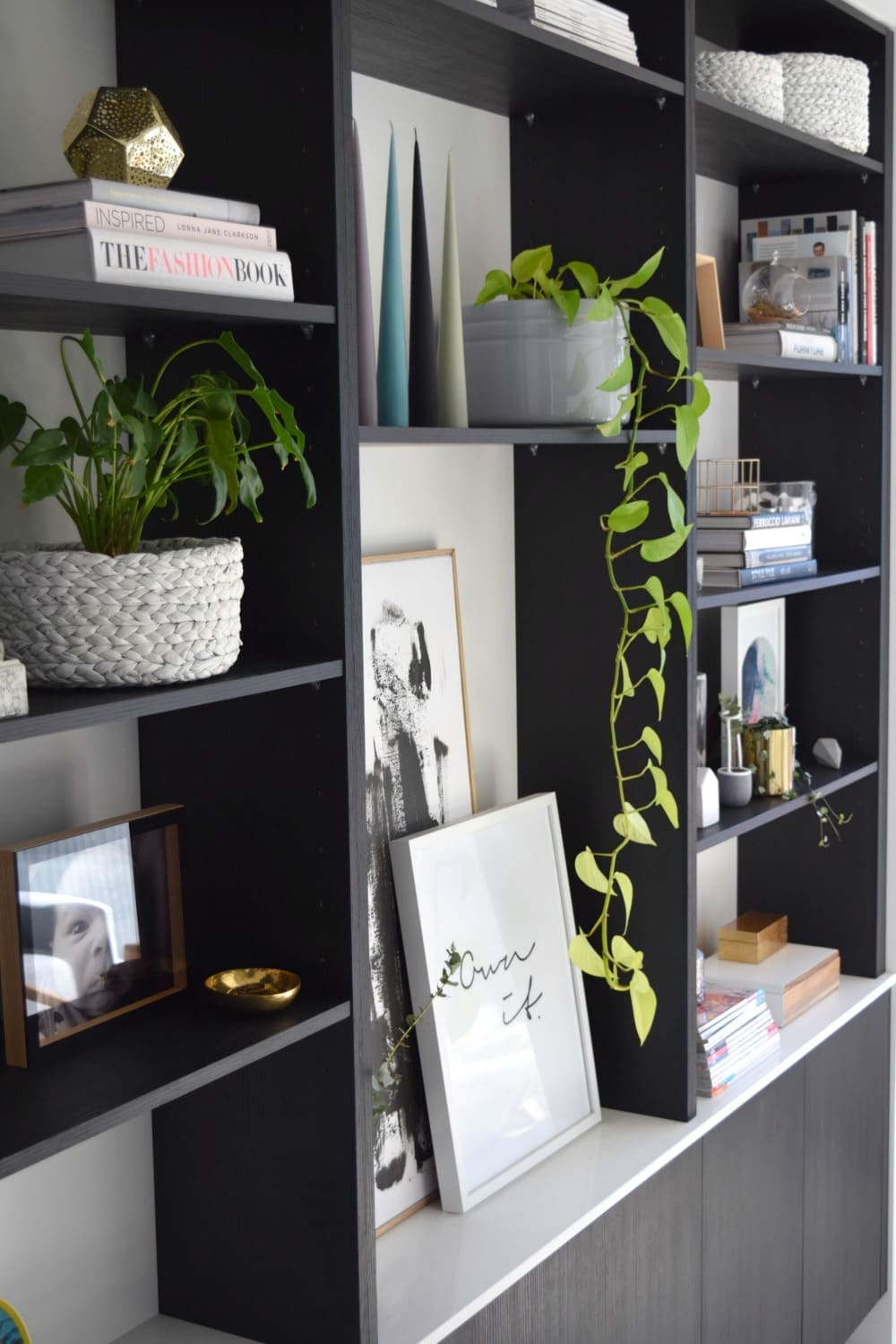 7. Use decorative objects
Just for the sake of being pretty, look for a few decorative objects.
Depending on your style, these could be almost anything! People who love eclectic will often use a typewriter, whereas the Scandi-lovers will lean towards a stylish candle holder or concrete house.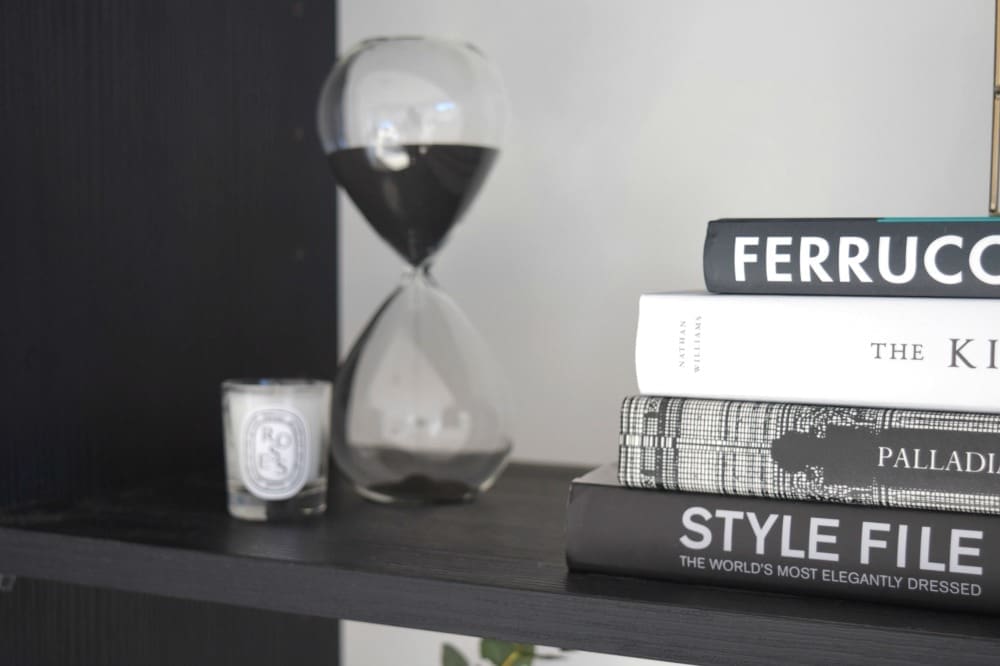 8. Consider adding a vase of things
A clever way of filling some shelf space is to find a large vase or jar and filling it with an item.
If your shelf is in the laundry, perhaps a large jar of pegs would look good. If the shelf is in your kids room, it could be a jar of mini car toys. Our shelf is in the living room so it's full of tea light candles.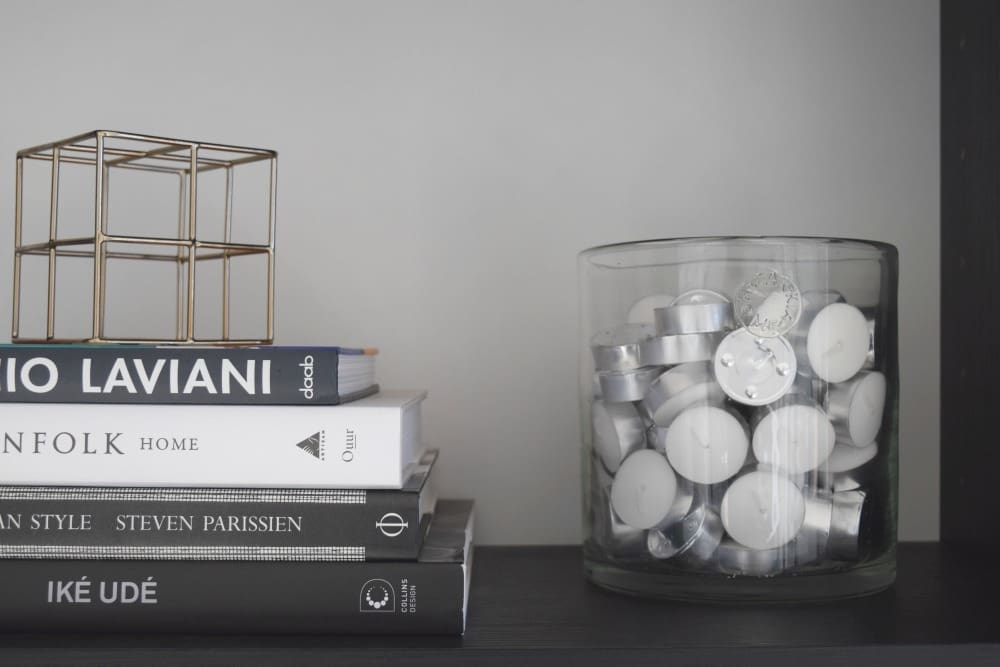 9. Add some bling
Metallics add a touch of luxe and are just so darn pretty!
We've used pops of brass throughout and it helps the eye travel across the bookshelf.
You can mix your metals but it's best to keep to all warm (eg gold, brass, copper, rose gold) or all cold (eg silver, nickel).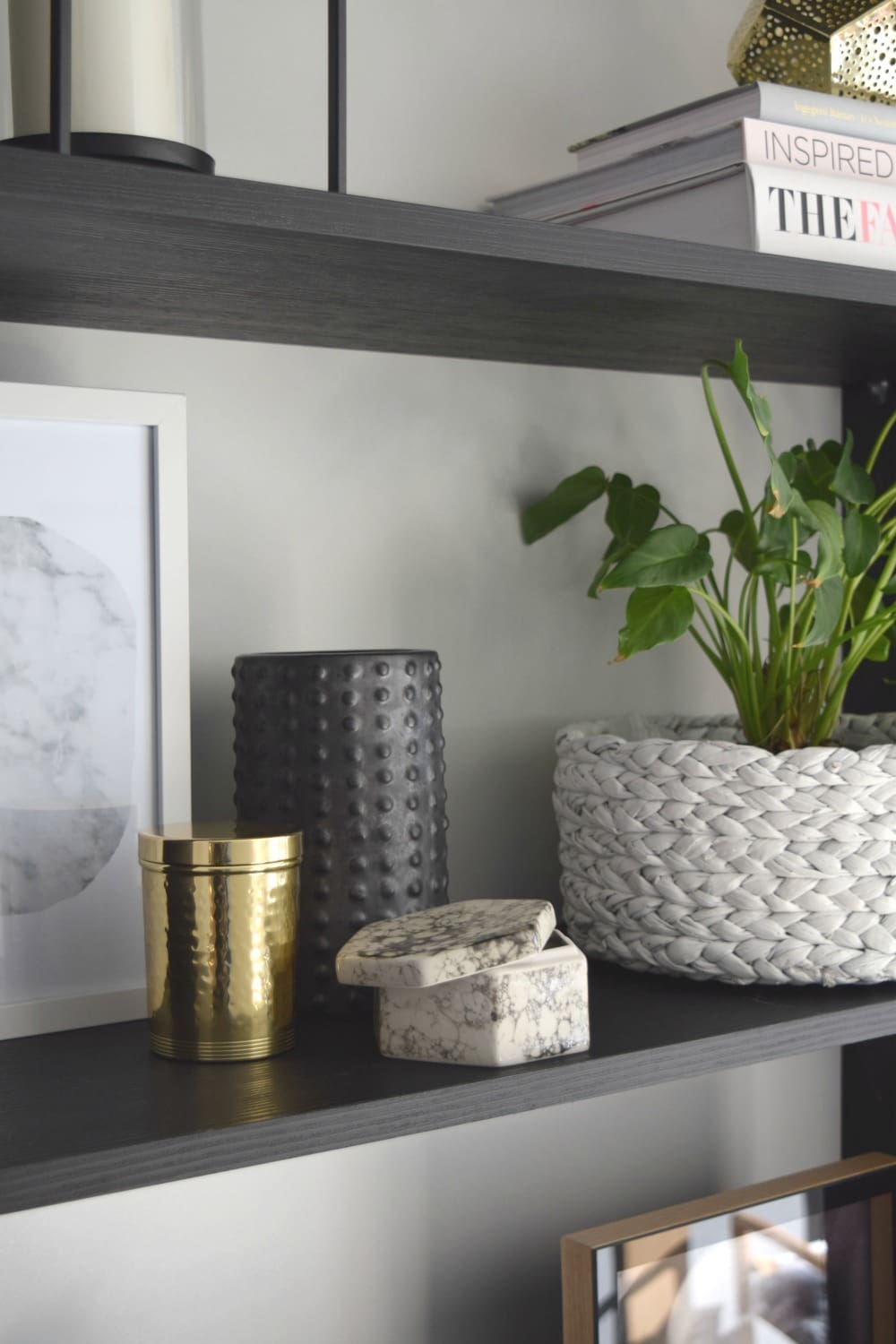 10. Edit
As Mr Jason Grant says, it's all about the edit.
Step back and look at your shelf. Is it too busy or too bland? Do you need to inject some colour?
Sometimes less is more and embracing a little bit of negative space (or blank space) can give the rest of your shelf room to breathe.
Do you have more shelf styling tips to add? Share them in the comments below!