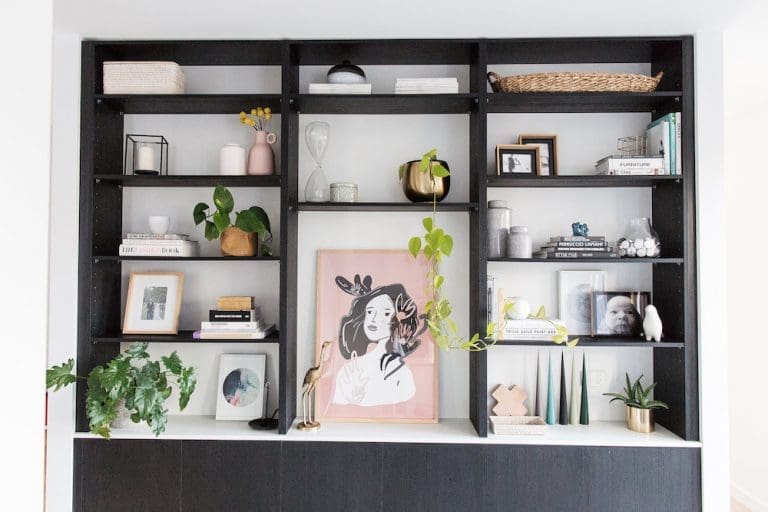 Supported by Canberra Outlet
Shelf styling, or shelfie styling as it's more commonly known, is only gaining popularity as a way of adding a personalised and stylish touch to our homes.
With a few simple tricks and tips on what items to use and how, you can take your shelfie game from average to amazing!
Watch this quick video for my favourite ideas on styling a bookshelf of any size or continue reading below.
Related article: The tips and tricks to styling your coffee table with ease
Related article: Before and after: A dated living room gets a dramatic makeover with Canberra Outlet
1. Start with larger items first
It's easy to come undone when you begin styling your shelf with small decorative items. So start to fill your shelf with larger items such as woven baskets or artwork. This will help you get the scale and balance right and give you a basic layout.
2. Bring in artwork
I mentioned starting with artwork and this doesn't have to be expensive. I love this large A1 timber frame I got from Adairs which makes inexpensive posters look like framed pieces of art. And the best bit, you can easily change the posters or prints as your mood or seasons change.
Consider placing artwork towards the back of the shelf and layer smaller decorative items in front — using the depth of the shelf will create interest.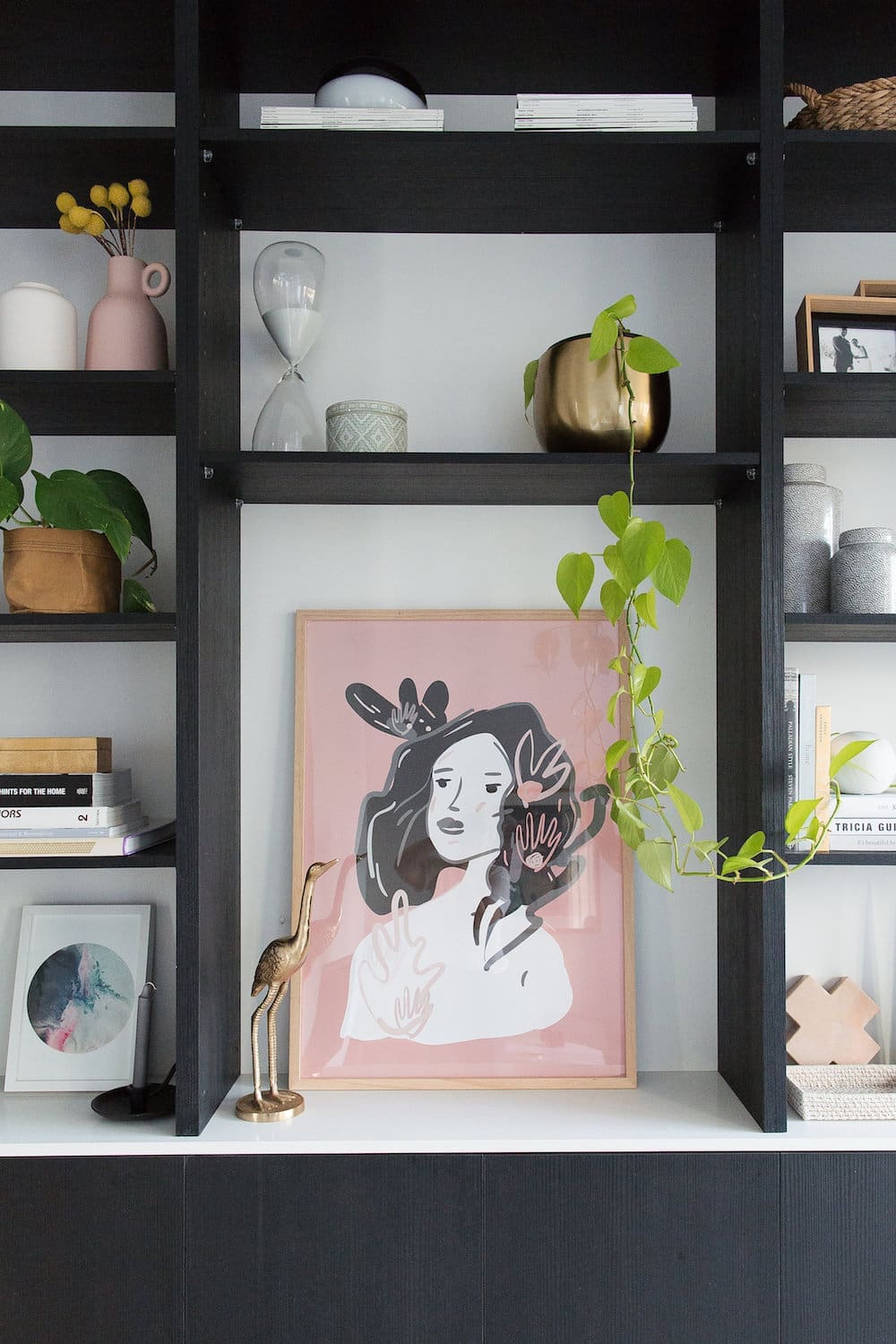 3. Mix up book placement
Books instantly add a homely feel to shelf styling. Make the most of them by stacking books horizontally and vertically, and aligning some stacks to the left, right or centre of a shelf.
By mixing up the positioning of books and piles, you'll keep things interesting and help balance the 'weight' of your shelf styling.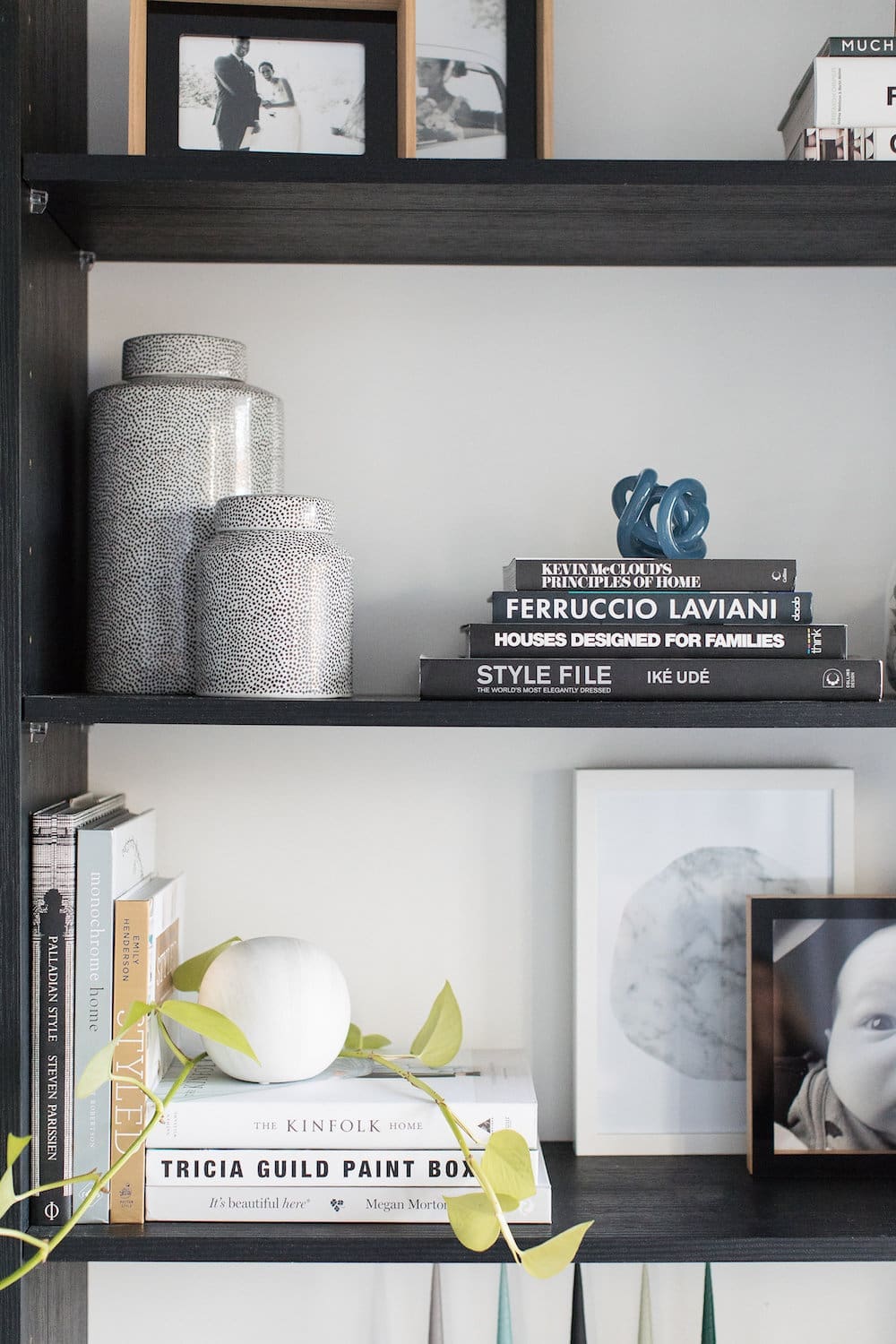 4. Introduce decorative objects
What can take your shelf styling up a notch is the introduction of decorative objects. These could be pieces you've collected on your travels, treasured family heirlooms or latest season homewares.
Depending on your style, you could use almost anything as decorative accents. People who embrace the eclectic style will often use an old typewriter, whereas Scandi-lovers will lean towards concrete décor.
In this shelf, I've used a large brass stalk and hourglass from Freedom, blue glass knot from Adairs and several other items as accent pieces.
Don't be afraid to play around with items. Sometimes it's the pieces you really don't think will work that look great when you step back and look at the shelf as a whole.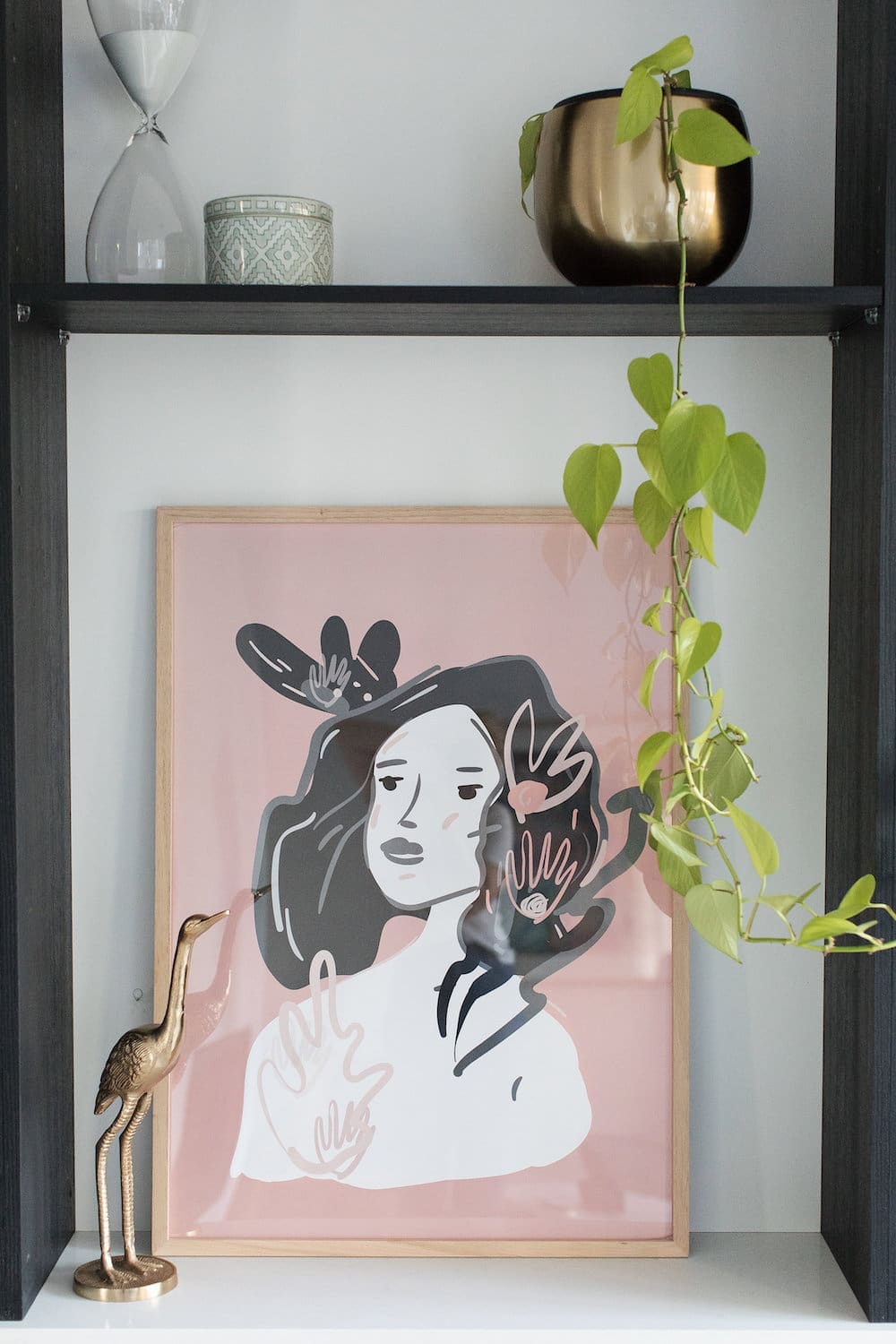 5. Put an item on your stack
One of my favourite ways to give your shelf styling confidence is by layering, and an easy trick to do this is by placing items on top of stacks.
If you've created a few book stacks on your shelf, simply place a small decorative item on top. For example, I've placed the blue glass knot on one stack and a brass trinket box on another.
You can use this tip in any space of the home. For example, in the bathroom you may place a soap and body brush on a stack of stylish towels. It's a neat trick you can apply to any styling you do.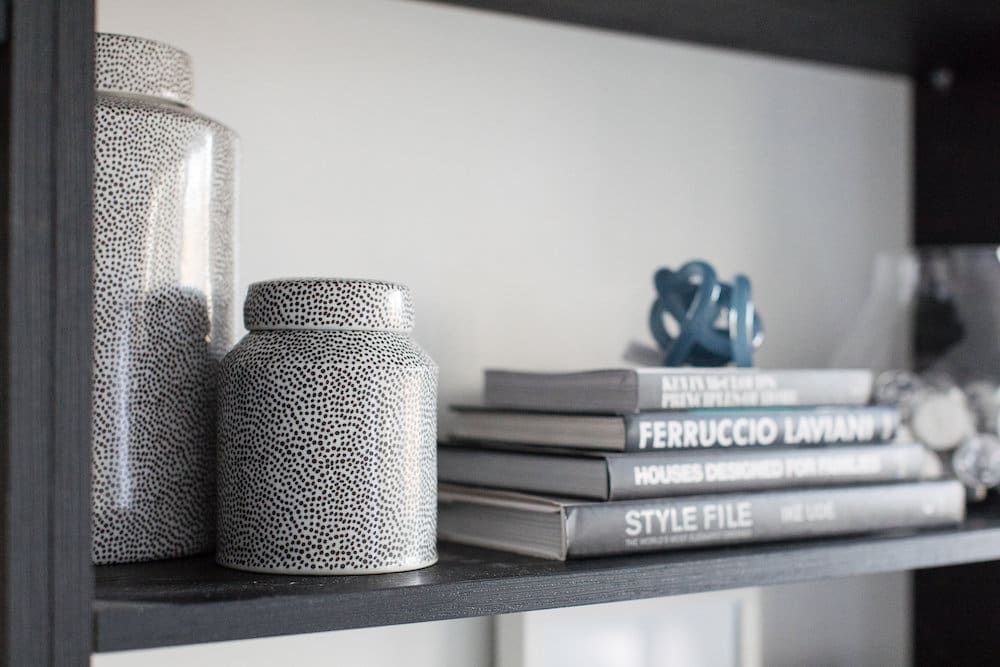 6. Decorate in odd numbers
It may sound strange but arranging items in odd numbers creates a more balanced look. By that I mean, creating arrangements of 1, 3, 5 or even 7 items.
If an arrangement isn't working for you, consider changing the height or scale of some pieces. Perhaps everything is too same-same or perhaps the items are too large or small?
7. Add greenery
Indoor plants add a pop of life and have a stack of health benefits too (such as improving air quality and even reducing blood pressure).
I love that there's a bigger range than ever before of stylish and affordable pots that you can place your plants in — it's an easy way to add more materials and dimension to your shelf styling.
I've used a large brass pot, a grey terrazzo pot and several other vessels to display the plants on this shelf.
If you don't have a green thumb, you can use artificial plants for the same visual impact or you may like to check out our top 20 hard to kill plants here.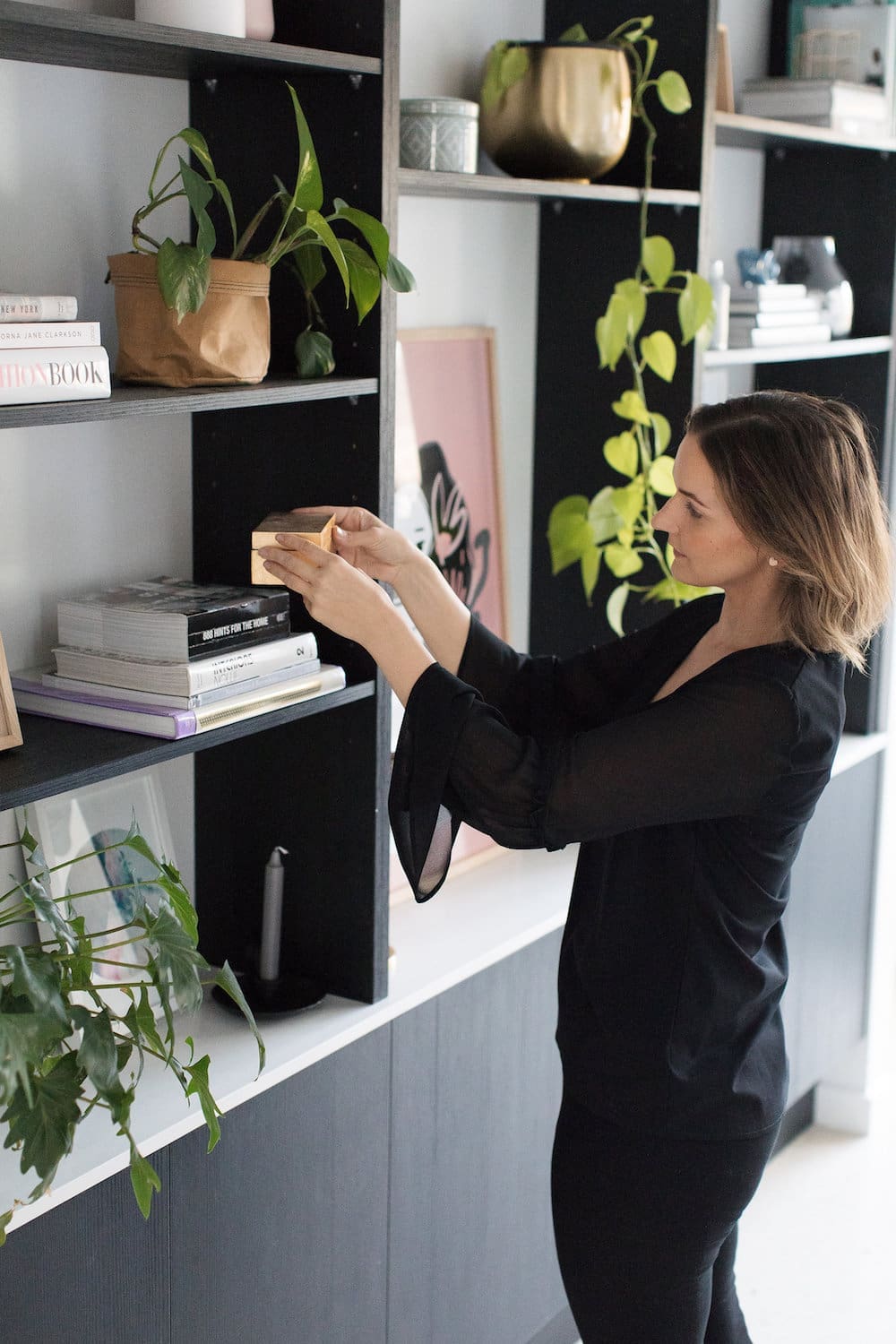 8. Consider adding a vase of things
Another idea to decorate your shelf is to fill a large vase or jar with an item. I've filled this Freedom jar with tea light candles. But you might like to use toy cars or anything that showcases your personality. If the shelf is in your laundry, you could pick up on the theme of the space and fill it with pegs… the options are endless!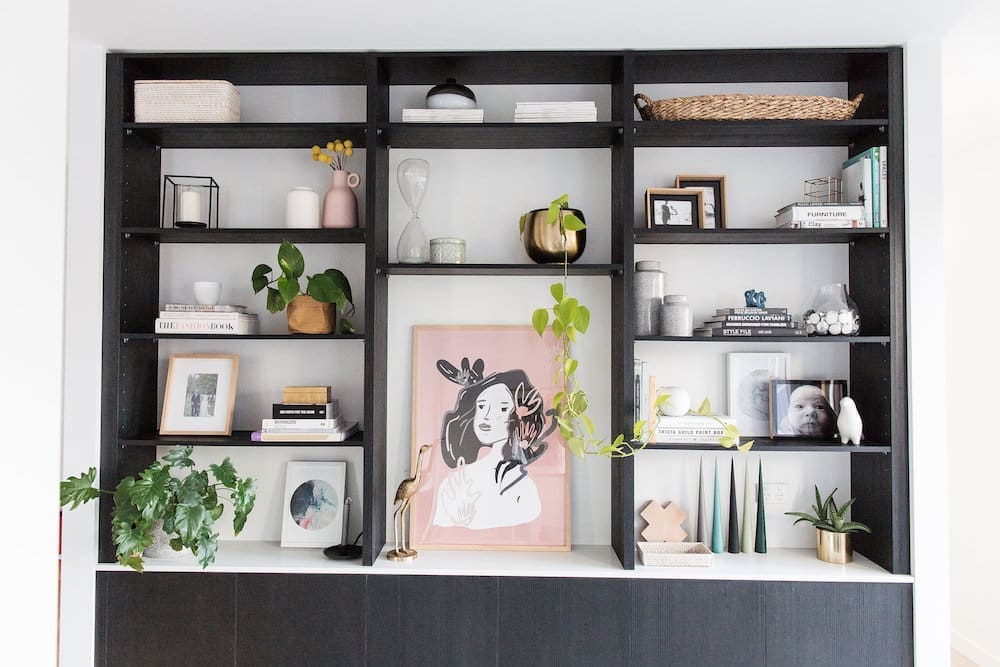 9. Add metallic accents
A few metallic objects will add that pop of bling and elevate your shelf styling.
You can mix metals but just be sure to stick to all warm or all cold. By this we mean, warm tones like gold, brass, copper or rose gold, or all cold tones such as silver and nickel.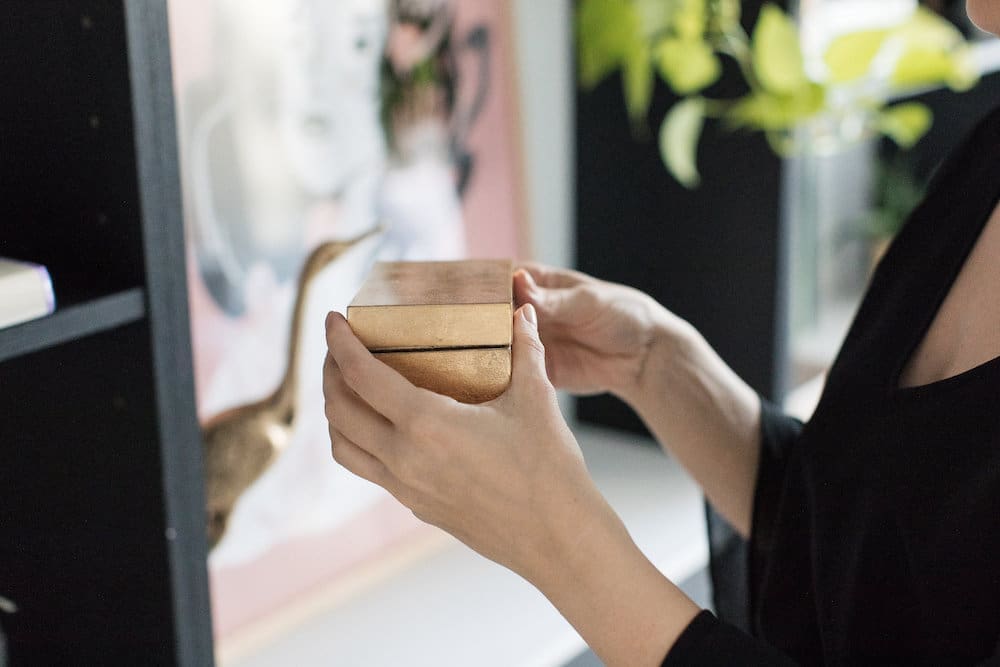 10. Stand back and edit
As most interior stylists and designers will tell you, the most important step is to stand back and edit.
Look at your shelf and ask yourself — is it too busy or bland? Do you need to inject some colour or balance things out?
Sometimes less is more. Embracing a little negative space (or blank space) can give the rest of your shelf styling room to breathe.
All of the beautiful pieces I've used to style my bookshelf are available at Canberra Outlet.
What other shelf styling tips can you add? Share them in the comments below!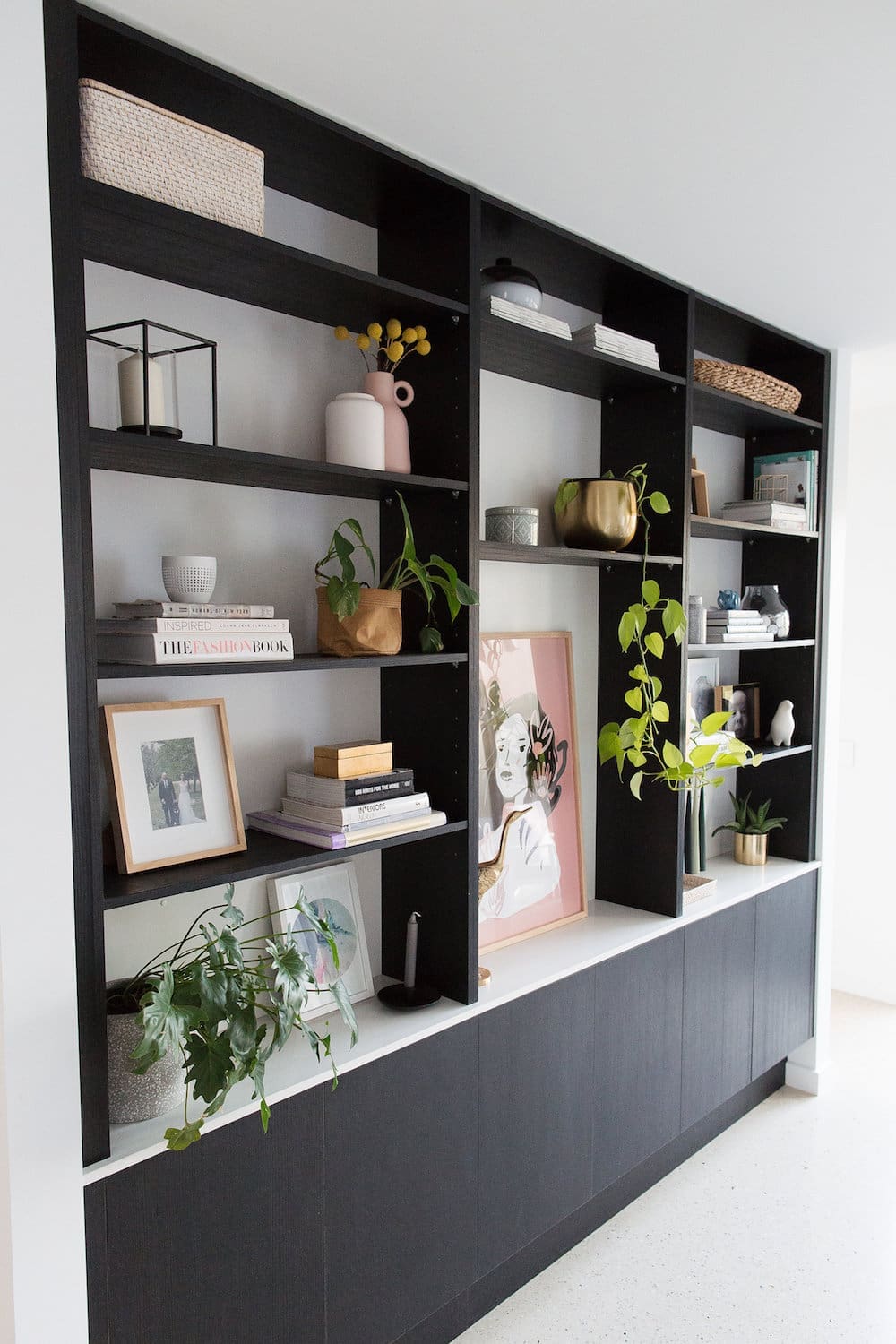 This article was first published in July 2018.