For today's real home tour, we show you inside Double Void House. With clever space-saving features and a light-filled interior, this small home packs a serious punch in the styling stakes.
Principal architect, Kitty Lee, from Kitty Lee Architecture takes us on a tour.
Related article: Sophisticated, clever home storage in a suburban townhouse
Related article: Lantern House: A light-filled sanctuary with internal balcony and statement stone features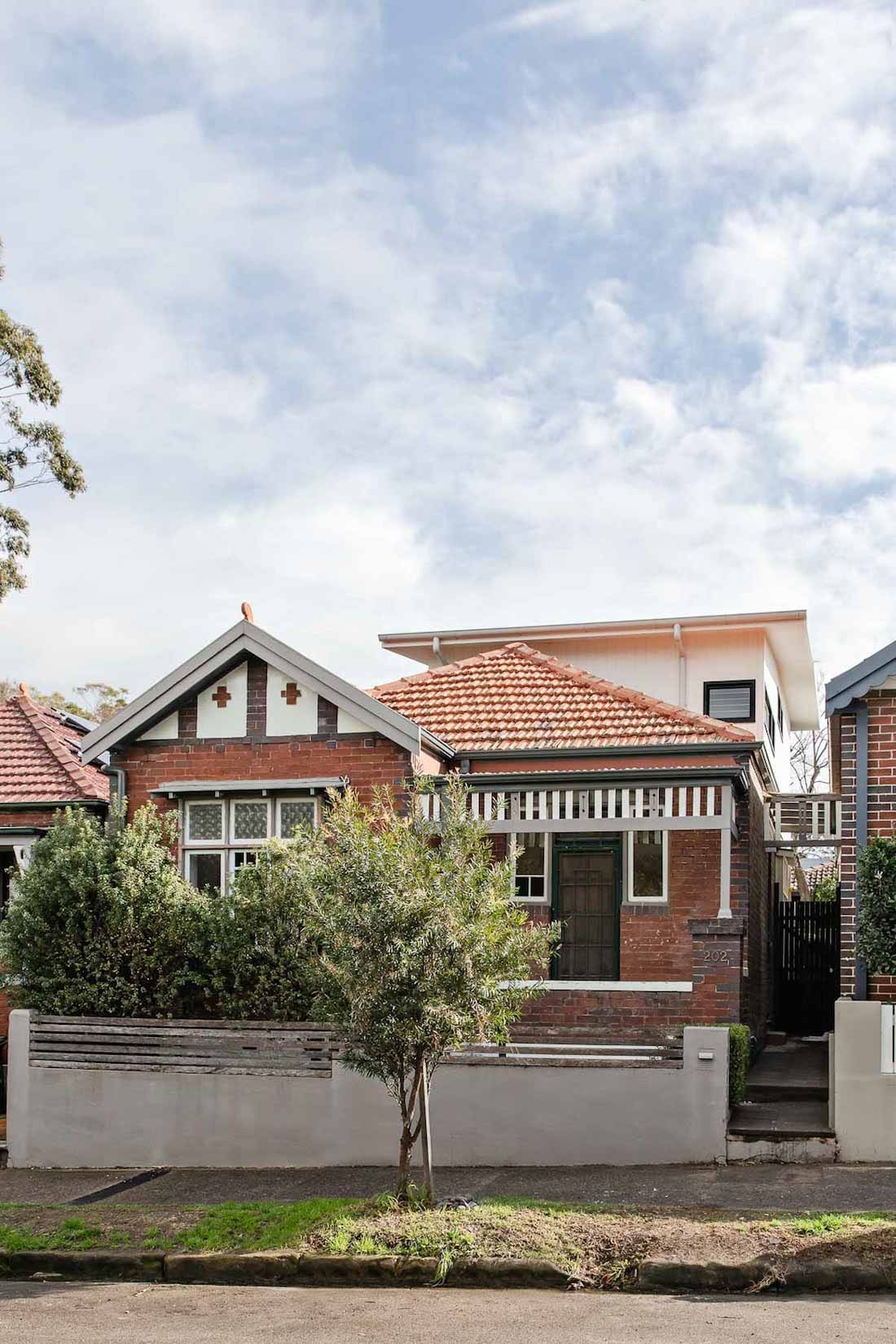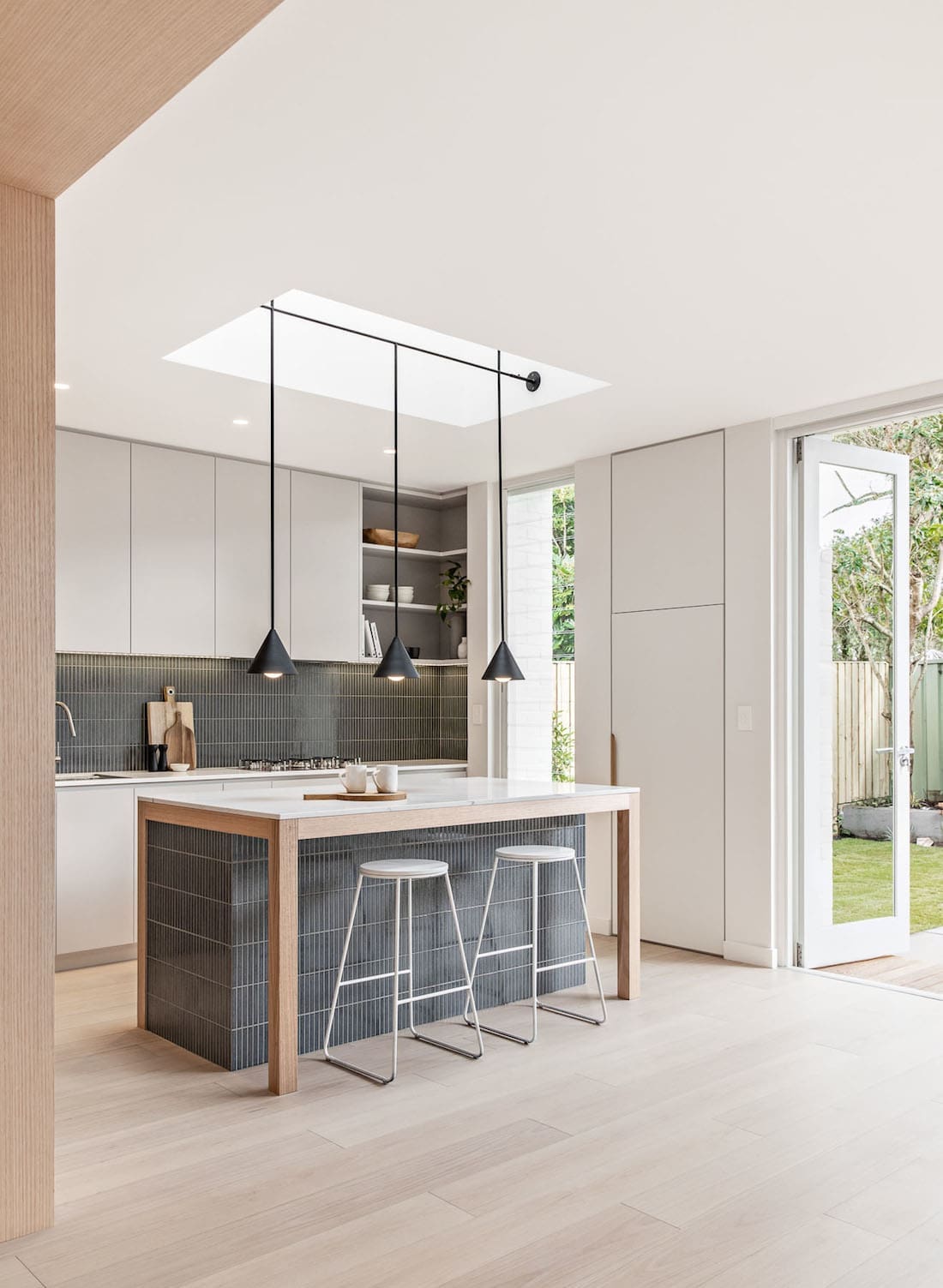 What was once a small, dark, brick cottage has completely transformed into a modern family home, bathed in natural light.
"The house was originally a single-storey freestanding brick cottage in Leichhardt, NSW. It had 3 bedrooms, just 1 bathroom and a small, pokey kitchen," says Kitty.
"The new addition converted the third bedroom (which was the smallest and darkest room in the house) into the new bathroom and laundry. We also added a staircase up to a new first floor containing 2 bedrooms and an ensuite.
"It's home to a family of 4. A professional couple, their 2 young daughters and 2 dogs."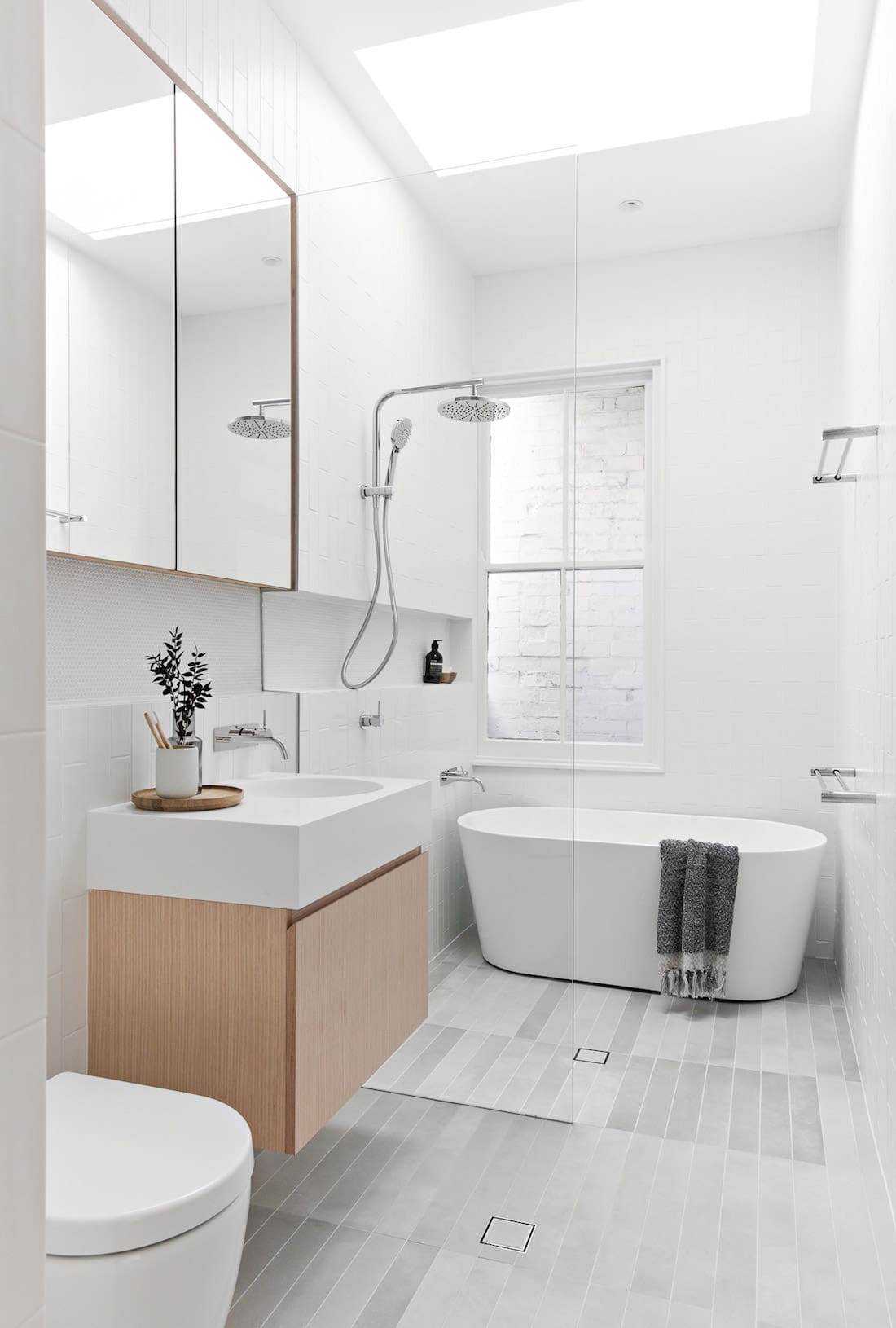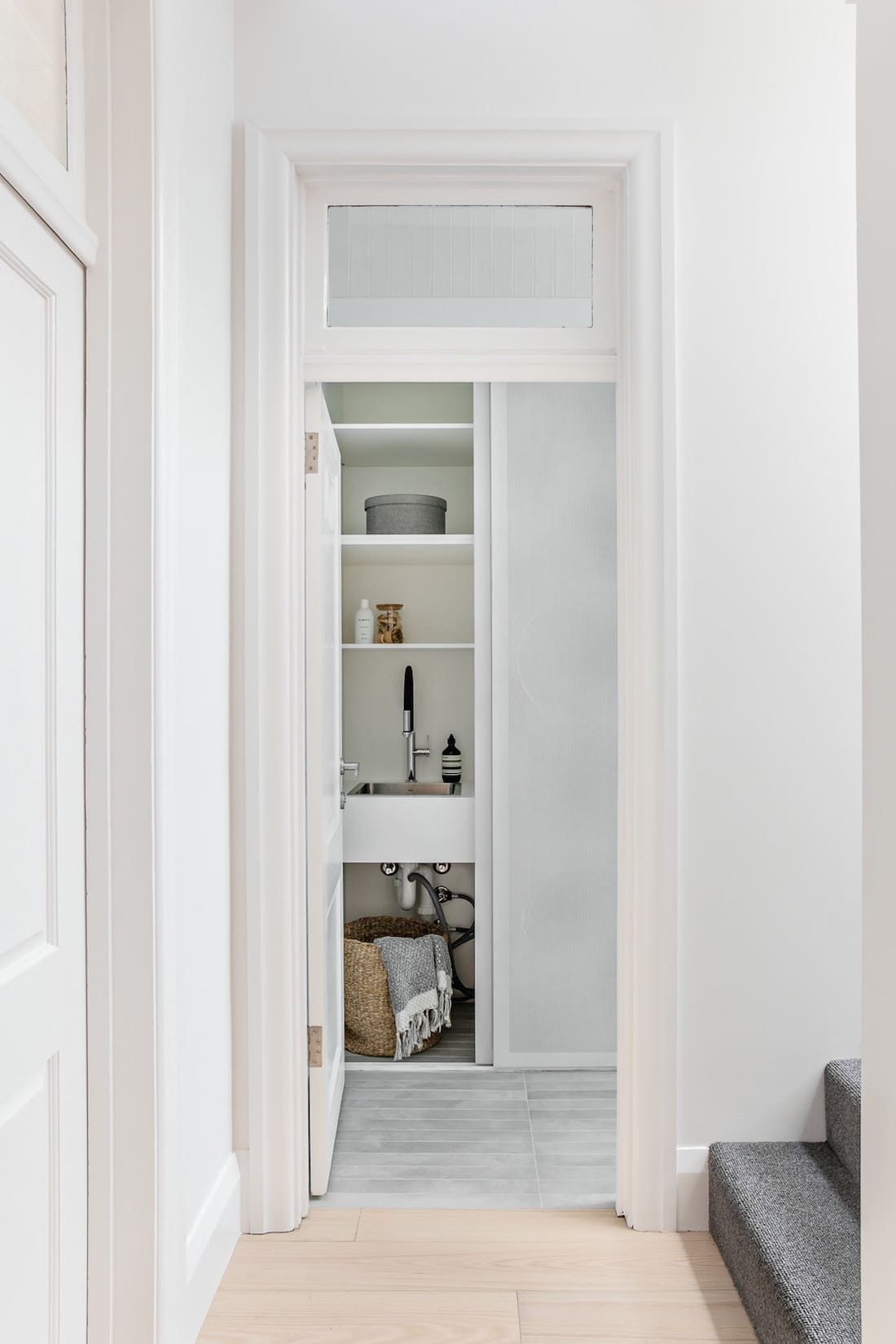 The home was in desperate need of more space… and more light.
"Our brief from the clients was more space! They wanted to add a new first floor to accommodate the main bedroom, an additional bedroom/study and bathroom. They also wanted to relocate the ground floor bathroom and upgrade the kitchen," says Kitty.
"Another requirement — or more like, necessity — was more light. We added 2 new voids to the southern side of the house.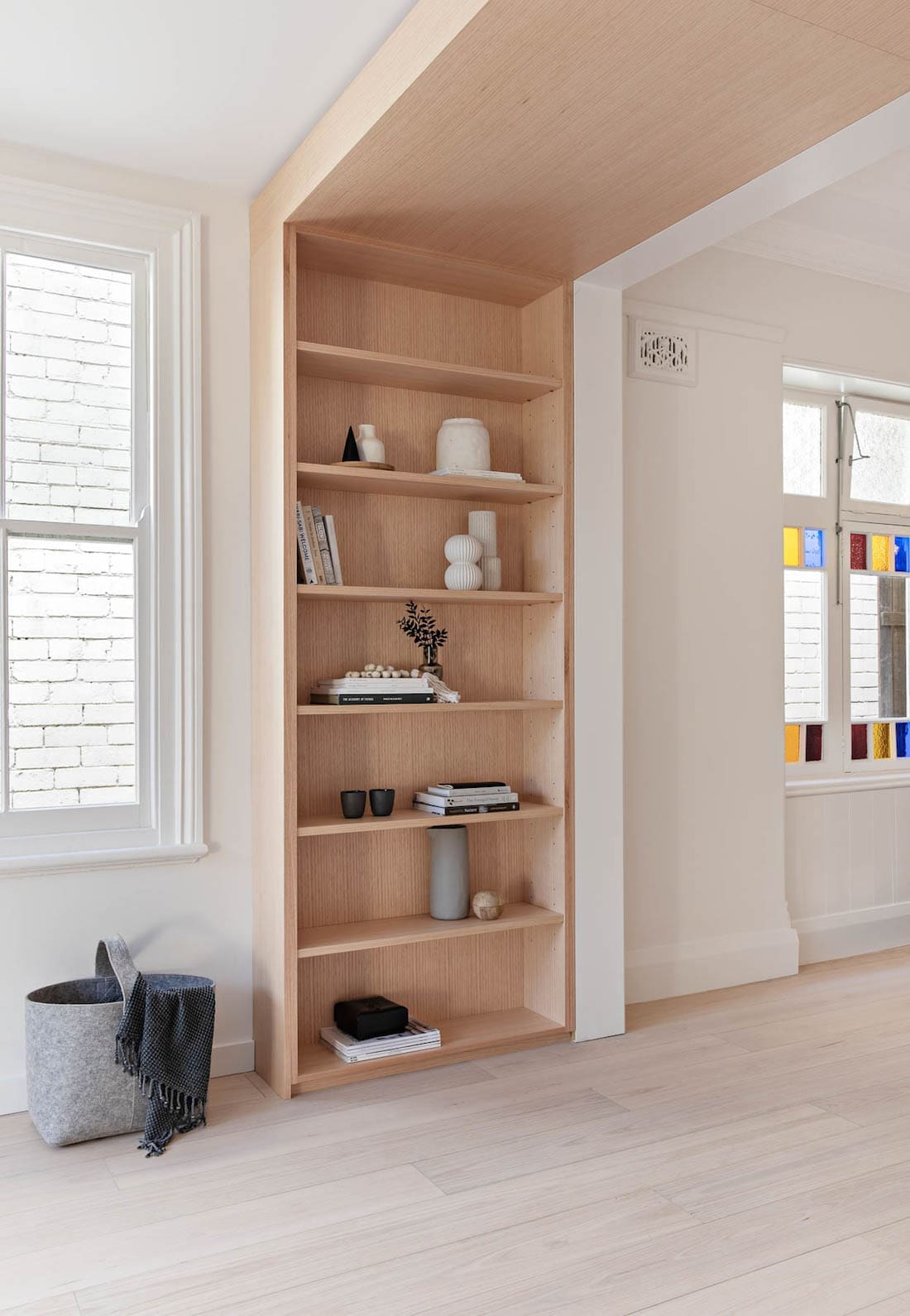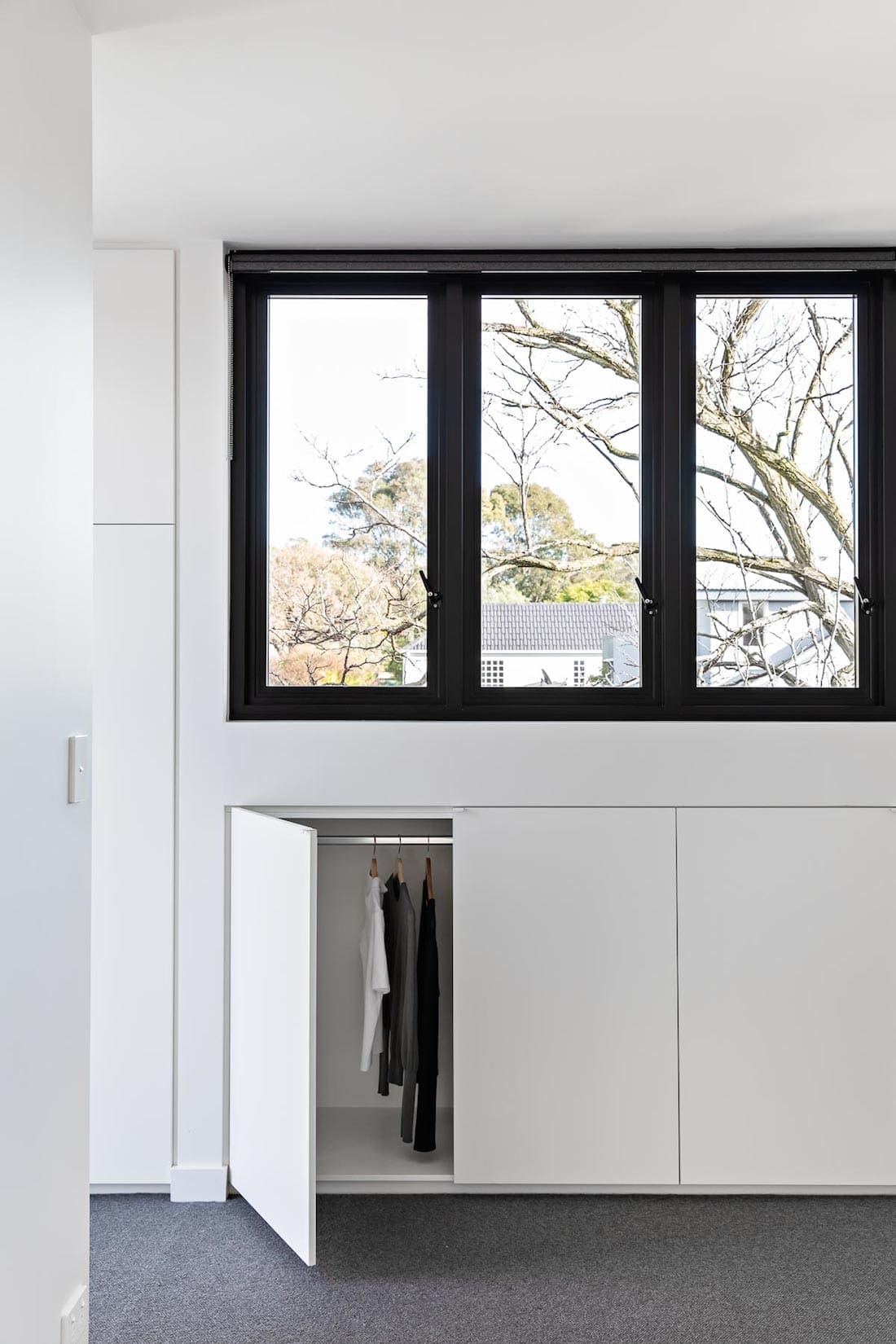 Another impressive feature of Double Void House is its clever storage solutions.
"Double Void House has deep window and door reveals, and large overhangs from the new addition, designed for solar control. But what's interesting is this also gave us the opportunity to create some much-needed storage," Kitty explains.
"In the main bedroom, the wardrobe is neatly recessed under the bank of windows. In the kitchen, a cupboard for tall storage is recessed within the deep brick wall.
"Despite having an open-plan layout, the kitchen and dining room are tied together by a new timber bulkhead. We included a built-in bookshelf that creates a visual separation from the existing living room, which retains its beautiful original detailing."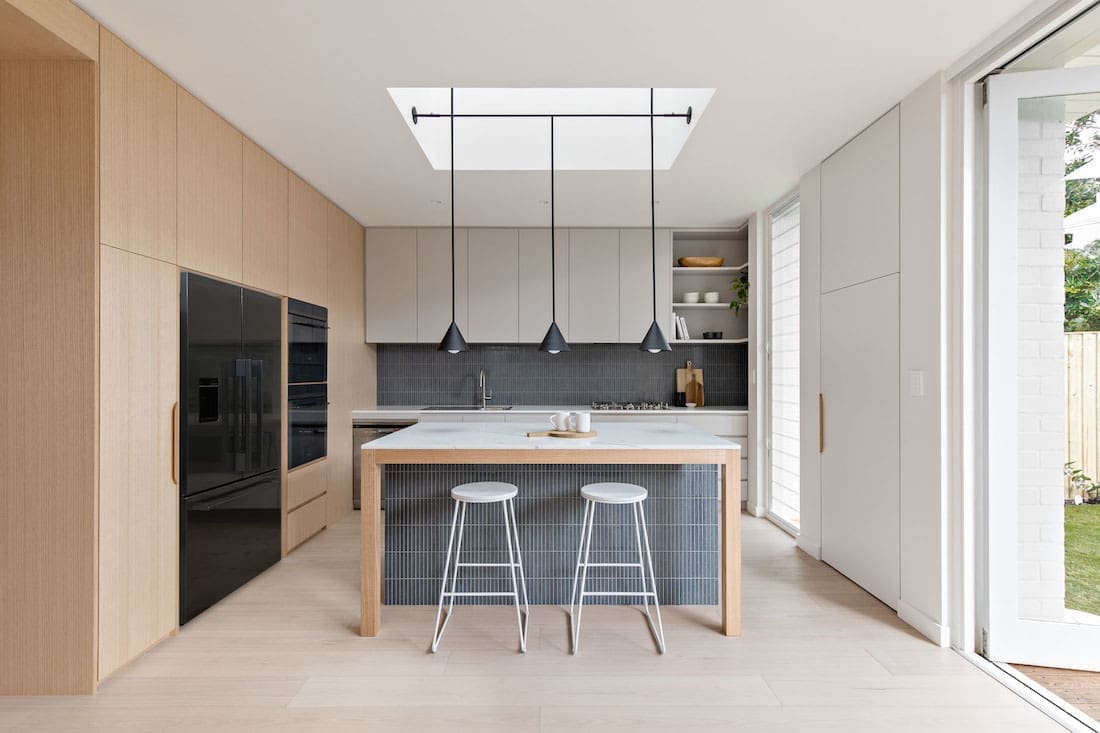 In the renovation, the kitchen also got a complete transformation. Now it's a light and bright space thanks to the skylight over the island.
"My favourite part of the house is the kitchen island," smiles Kitty.
"I love the Japanese ceramic tiles. They add so much depth and texture to the room. They compliment the marble benchtop and timber legs of the island bench perfectly.
"The double-height void and skylight over the island are another special feature. They draw an abundance of light into the kitchen, which was previously severely lacking.
"The custom-made pendant light is pretty special too. It's both practical (providing task lighting) and beautiful — a style piece in its own right."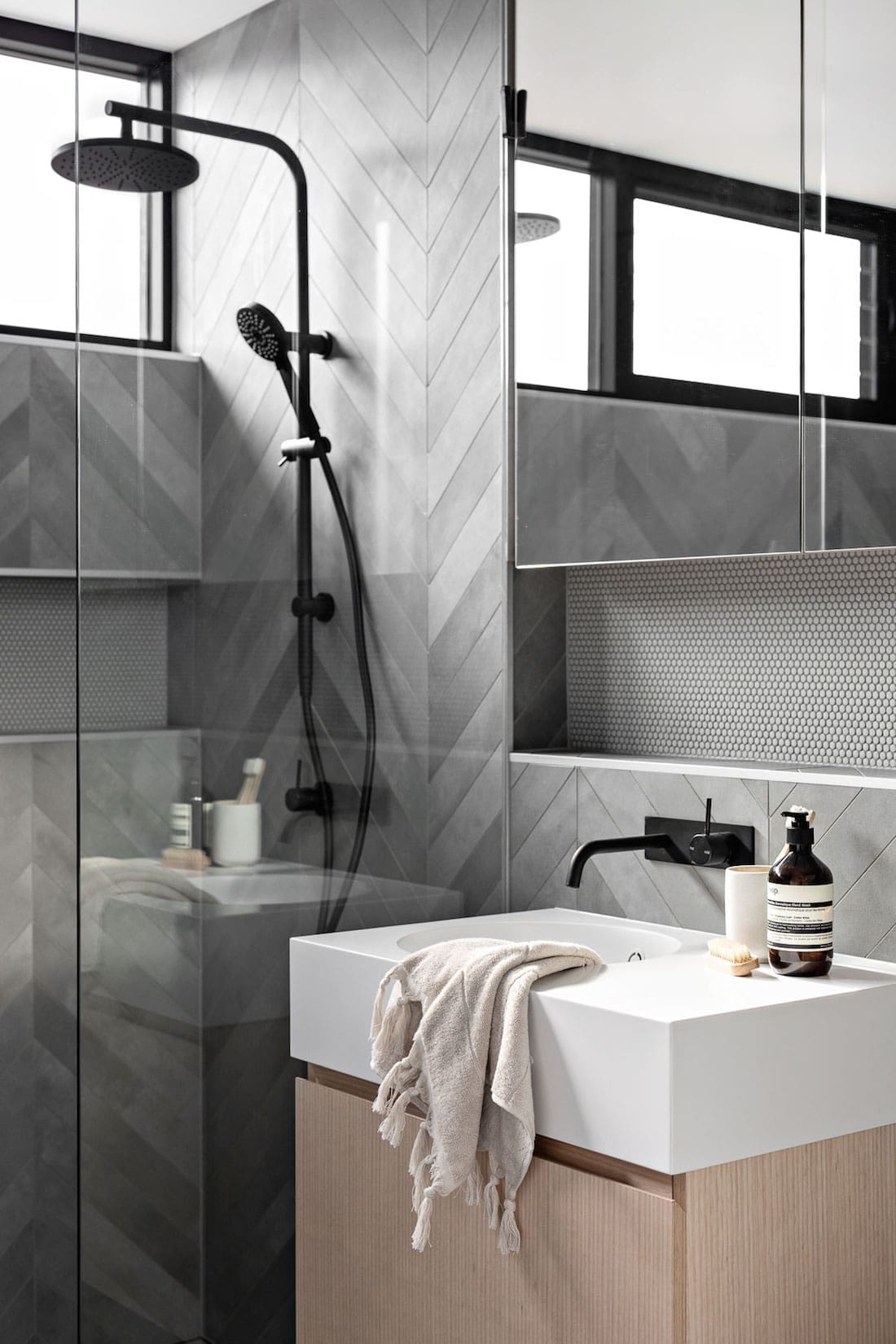 Thank you so much to Kitty for showing us around Double Void House. To see more projects from Kitty Lee Architecture, visit their website or take a scroll through Instagram.
Photography — The Palm Co.
Builder — Renotech Building
Joinery — Navan Bespoke