Homes that are not only beautiful but practical and smart, are the ones we love exploring the most. Today's home tour features sophisticated architecture, clever home storage solutions and loads of design inspo.
This new build stemmed from the client's desire to downsize without leaving her local area. We sat down with Aaron Neighbour, Director at Atlas Architects, to hear how they tackled this tricky but oh-so-clever project.
Related article: A modest extension to create a dream home: Visiting Dot's House
Related article: A look inside the sleek, curved beauty of Turn House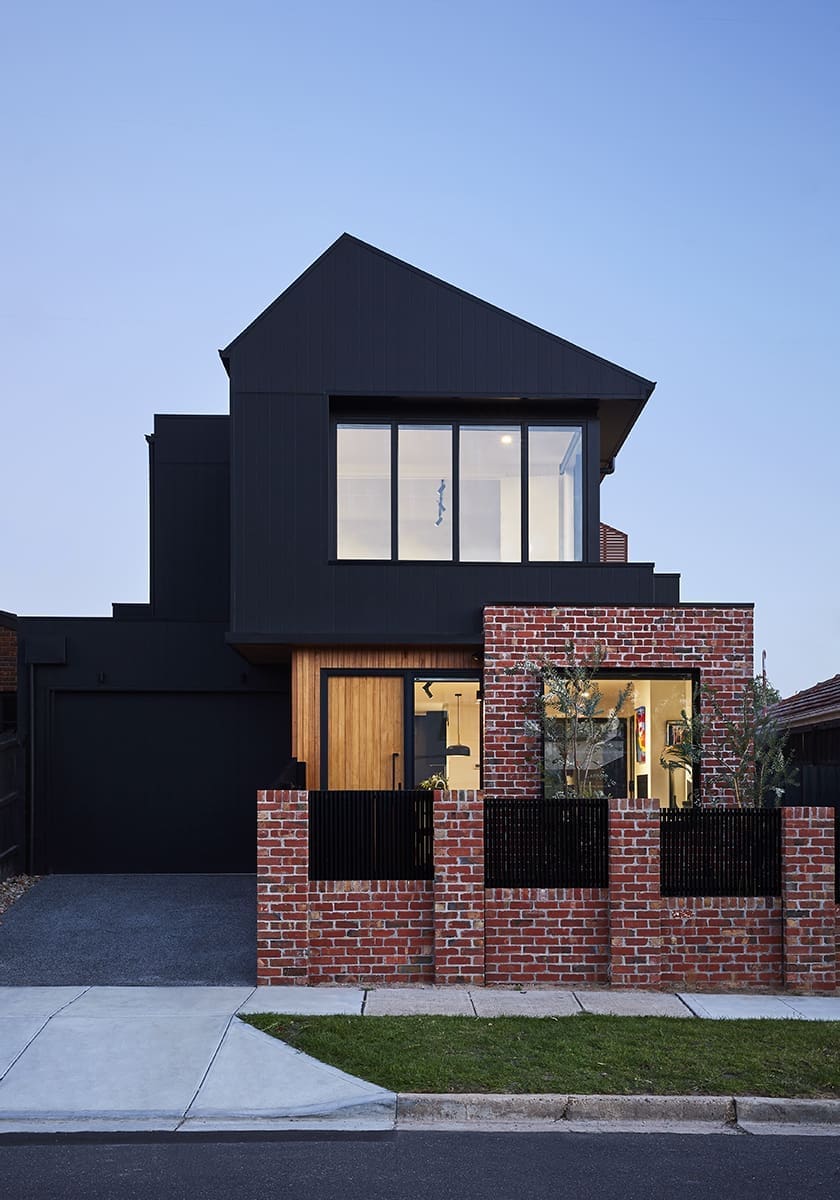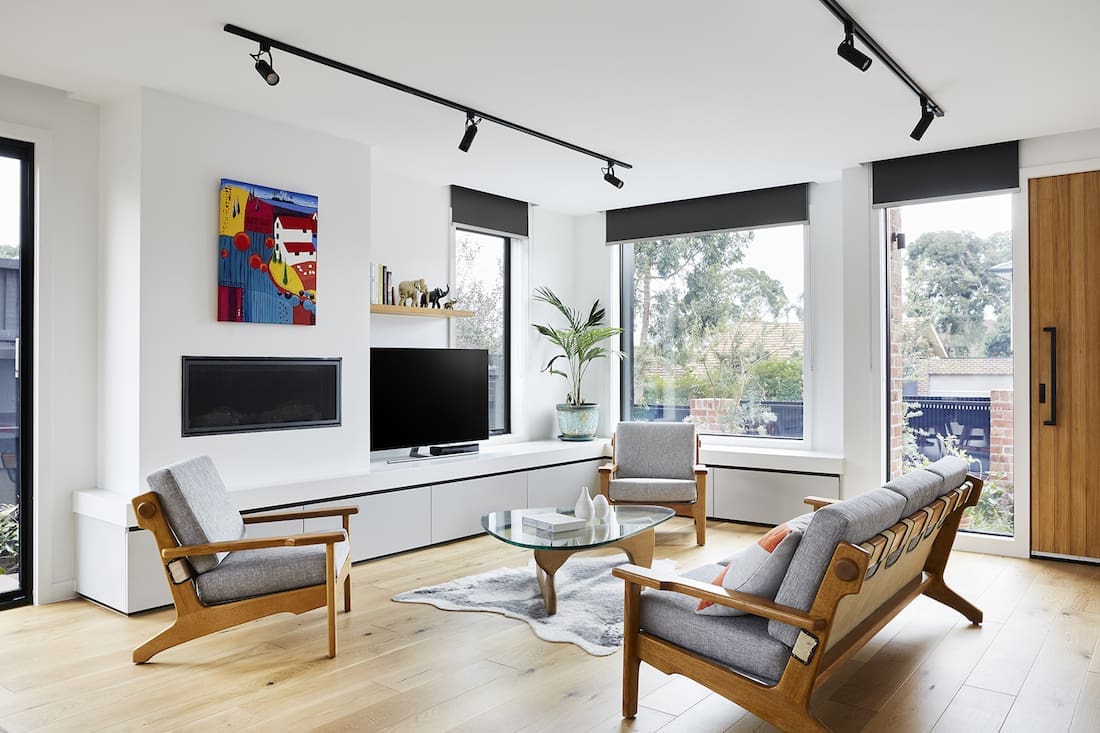 No longer needing her large double-storey family home, the home owner was keen to downsize but stay local. So local in fact, her new townhouse was built at the rear of the existing property.
"Our client has lived in Bentleigh, Melbourne, for the past 45 years," explains Aaron.
"Her previous home was where she'd raised her family so we encouraged her not to demolish the existing home she'd built 30 years ago. It was still in good condition, so instead, we investigated the potential of building a new townhouse at the rear of the existing home.
"As the site was on a corner, the new townhouse could have it's own street address. This home is a unique example of suburban infill. A response to suburban development that is sustainable and of great importance to Australia.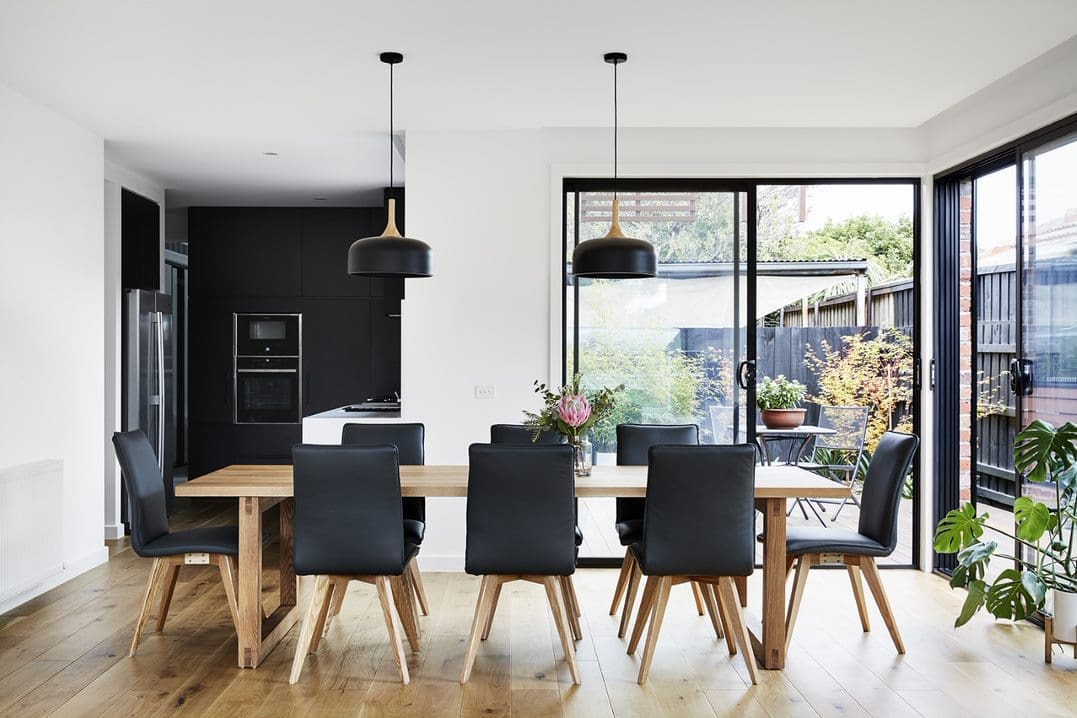 The townhouse features 3 bedrooms, 2 bathrooms and 2 living spaces, with as much accessibility as possible on the ground floor.
"It's a small site, however our brief was to make the whole ground floor accessible so the owner is able to age in place. It's her dream home," smiles Aaron.
"She has a big extended family, so was keen for a large dining space and living room to host as many guests as possible. The dining room also needed that connection to the outdoors as a further entertaining space.
"For easy access, the master bedroom and ensuite were included on the ground floor with added accessibility in the bathrooms."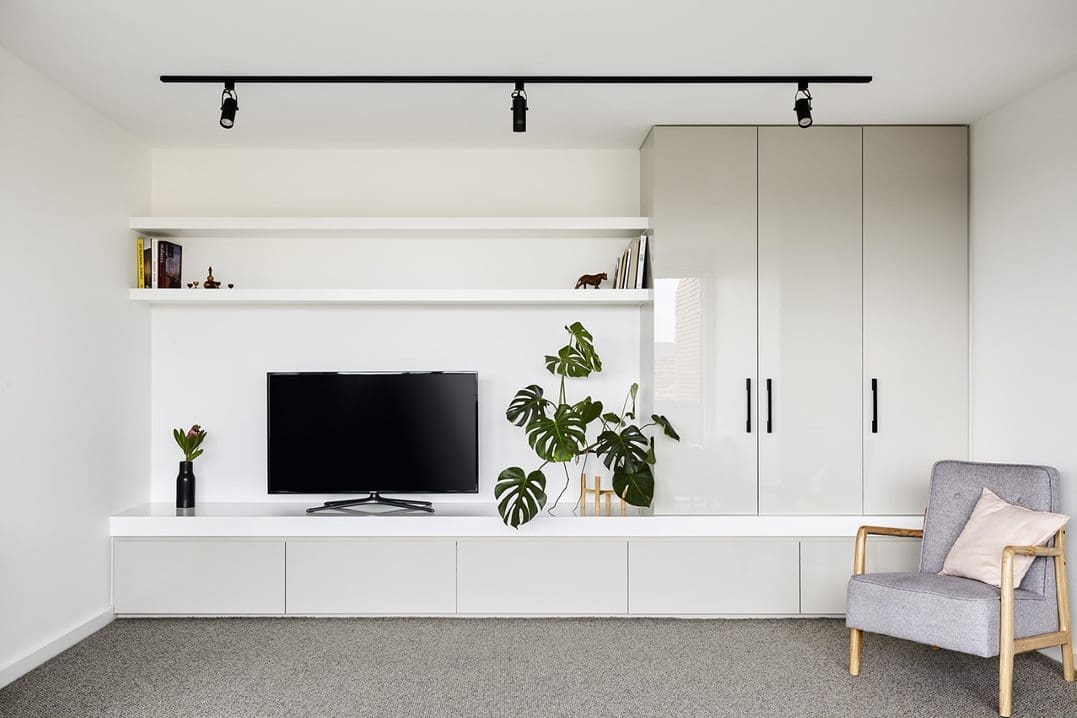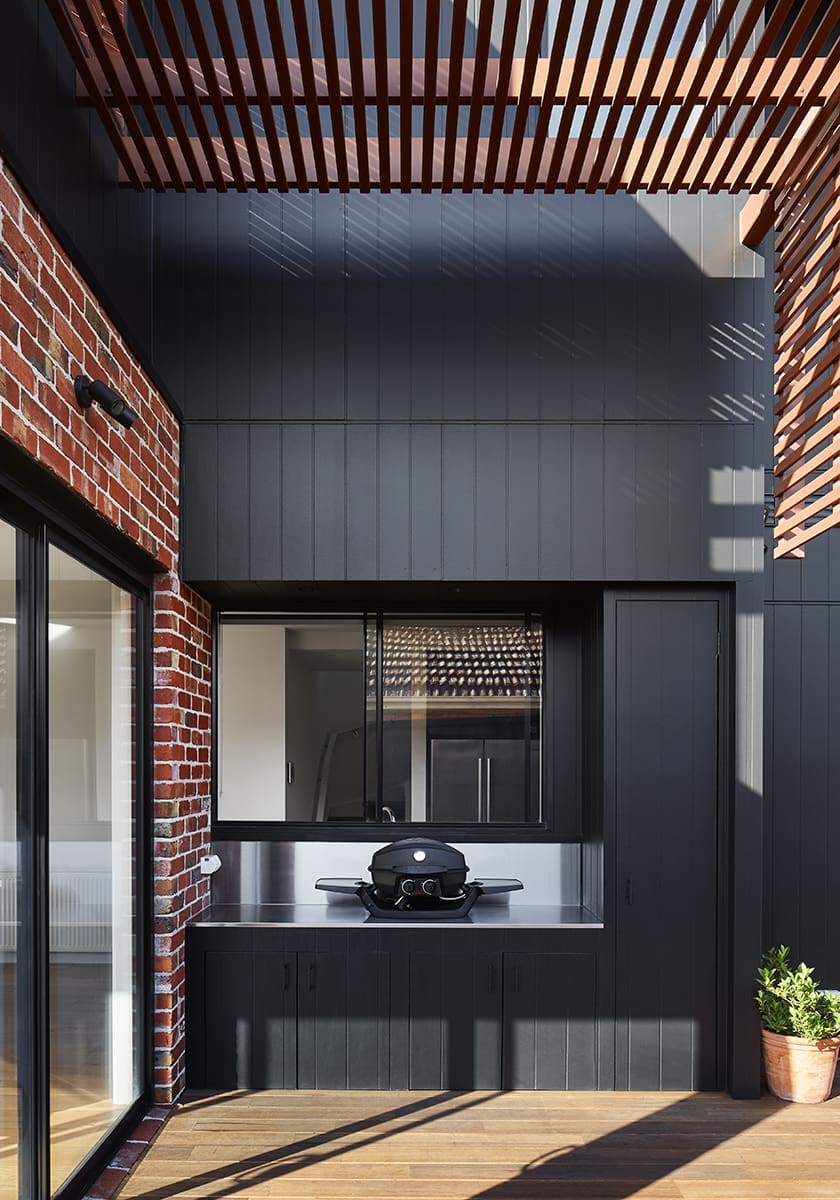 What's noticeable in this new build is the clever home storage throughout the townhouse.
"Our client was downsizing from a 5-bedroom, 2-storey home into a townhouse so storage was key. It was important the new home include maximum storage in clever spaces," says Aaron.
"Storage should not be a compromise but rather an opportunity to integrate with the building to create holistic solutions. Some clever home storage options include adding them to the most familiar spaces such as above doorways, under windows and below stairs.
"In this particular home, we included floor to ceiling joinery in the kitchen and laundry to discreetly provide lots of storage. Externally, the barbecue area is surrounded by cupboards.
"The bench along the living room wall includes concealed draws underneath. And in the upstairs space, there's added storage below the window sills where deep drawers were installed without interrupting the floor space."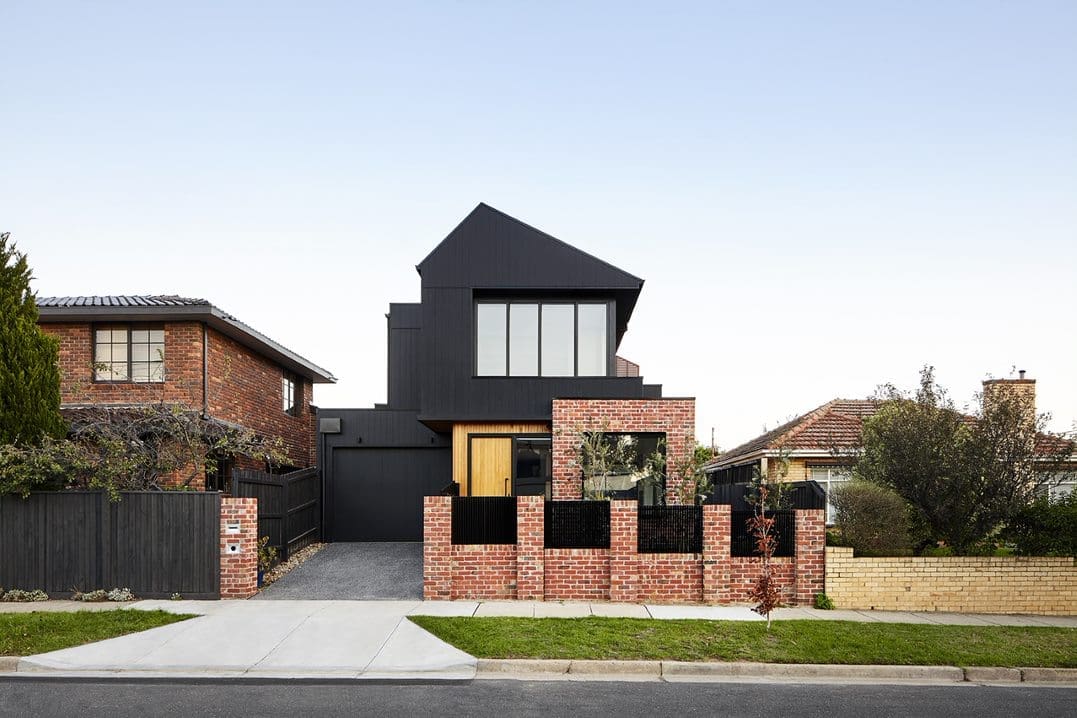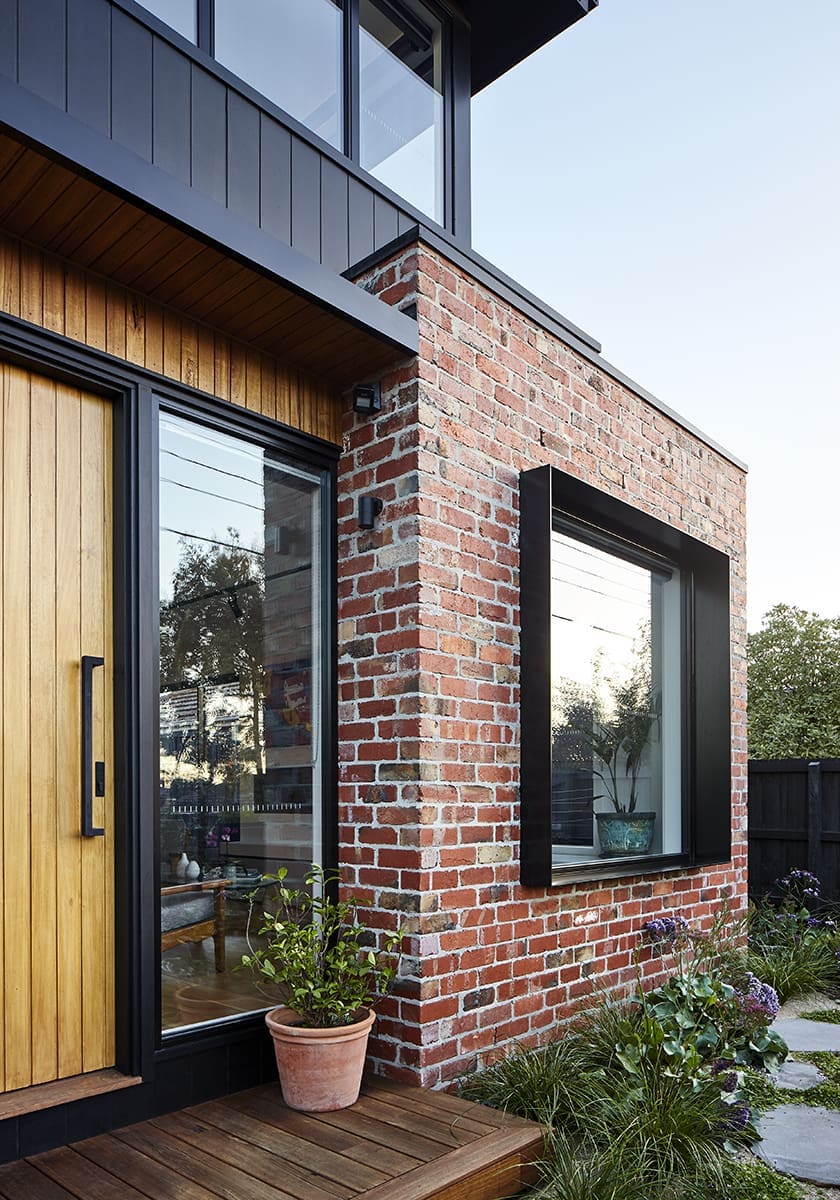 Another striking feature of this home is most certainly the facade.
"The architectural style of this townhouse is contemporary. It's positioned between a double-storey and a single-storey brick home, so it needed to mitigate these differences in scale but also have it's own touch of expression and individuality.
"The rich texture of the recycled red bricks works together with the natural finish of the vertical shiplapped timber cladding. It perfectly compliments the neighbouring homes, too."
Photography — Tess Kelly
Builder — Secon Constructions
Landscape design — Ironbark Design Studio
Thank you to Aaron for taking us on a tour of this modern and sophisticated townhouse. To discover more projects from Atlas Architects, check out their website or take a look at their Instagram.
Which was your favourite clever home storage solution? Tell us in the comment section below.