Renovating is one of those things you get a taste for and either become addicted to or never want to experience again, EVER! For Courtney, after she and her husband Marcus completely renovated their family home, she couldn't wait to do it all over — see how they turned a run down house into a Scandi-style home!
Today we're sharing her latest reno project on the Mornington Peninsula where they scoured for a renovators delight.
Related article: Luxury coastal home: Kyal and Kara's Long Jetty home tour
Related article: Serious kitchen and bathroom inspo in this historic Australian home renovation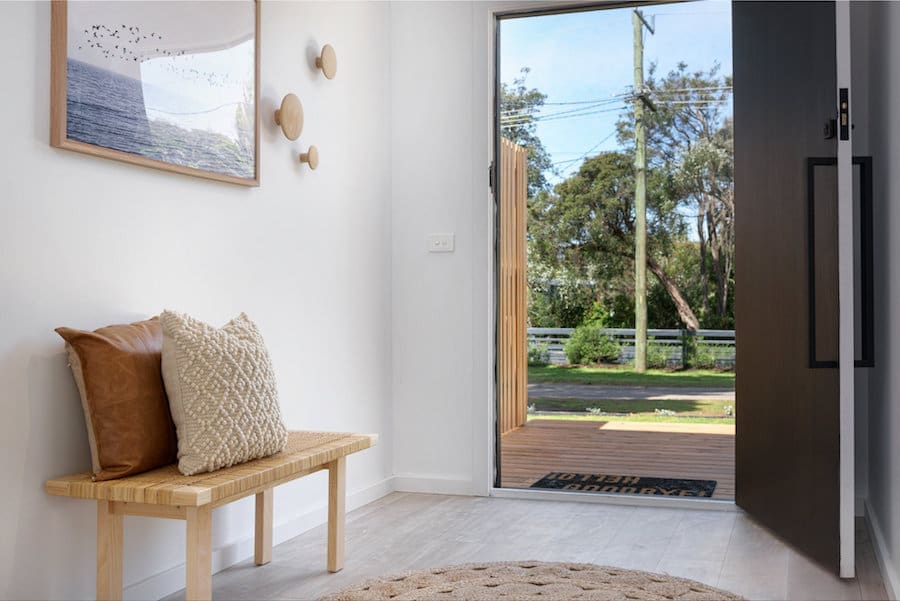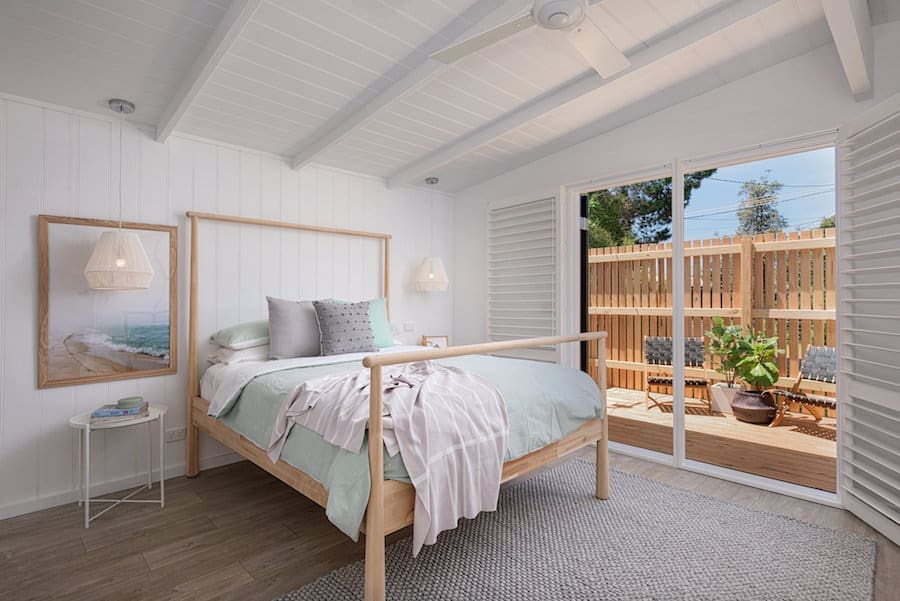 Talk us through the renovation journey – what did you do and in what stages?
"We set ourselves a very tight 12 week deadline so demolition started the day after settlement. The house was an old 1970s shack, filled with asbestos. In the early 90s the previous owner built in the carport which played havoc with the front facade, resulting in a uneven floor height and unbalanced window positions. The floor plan was confused, only bathroom and kitchen were both in original condition and the home only had two very small bedrooms so we knew we had to change everything!
Shop Courtney's Scandi look
House before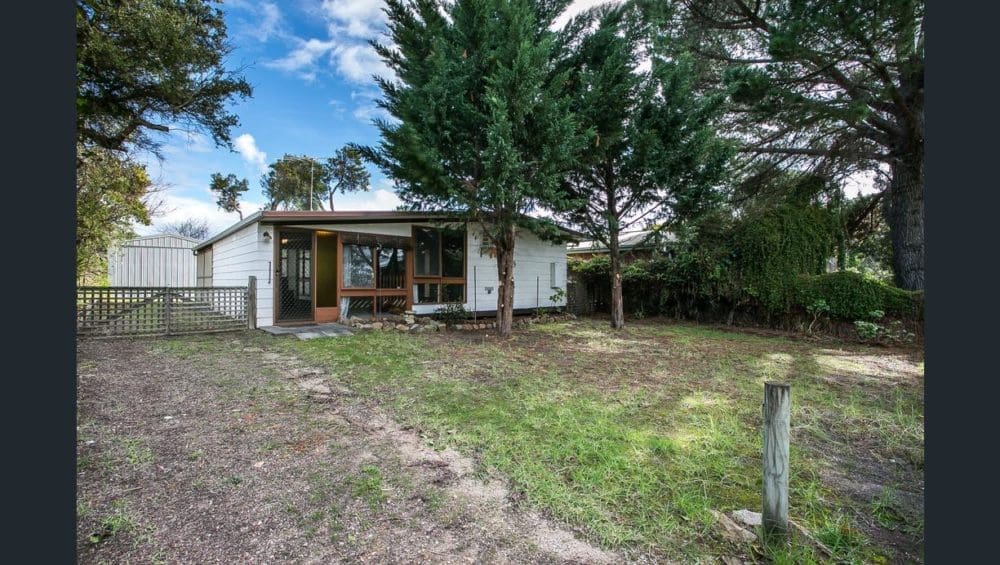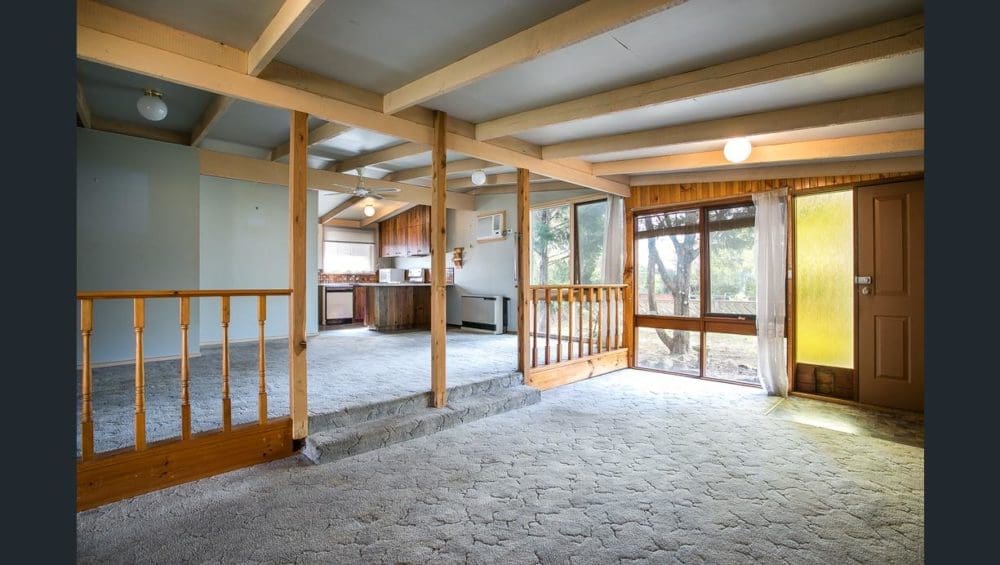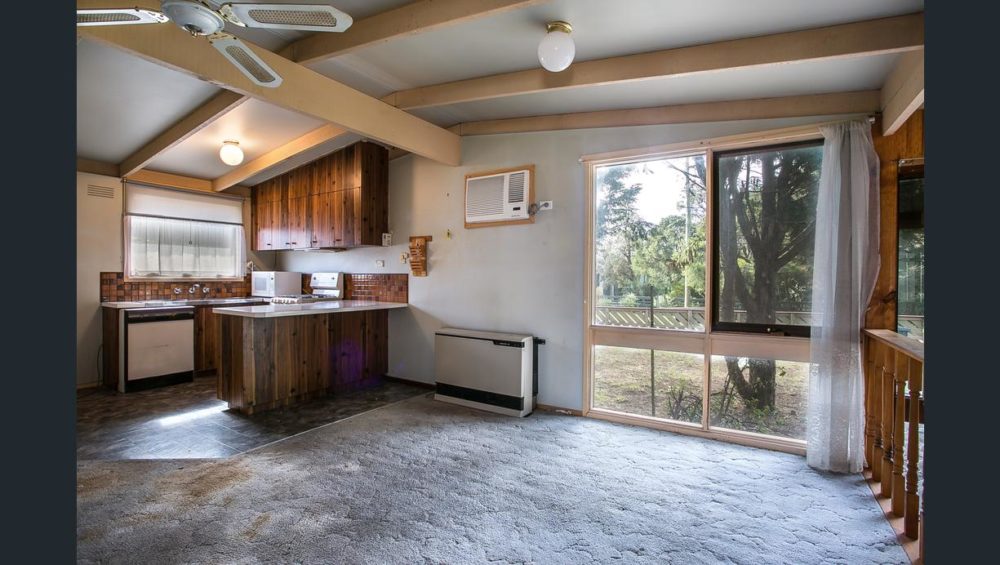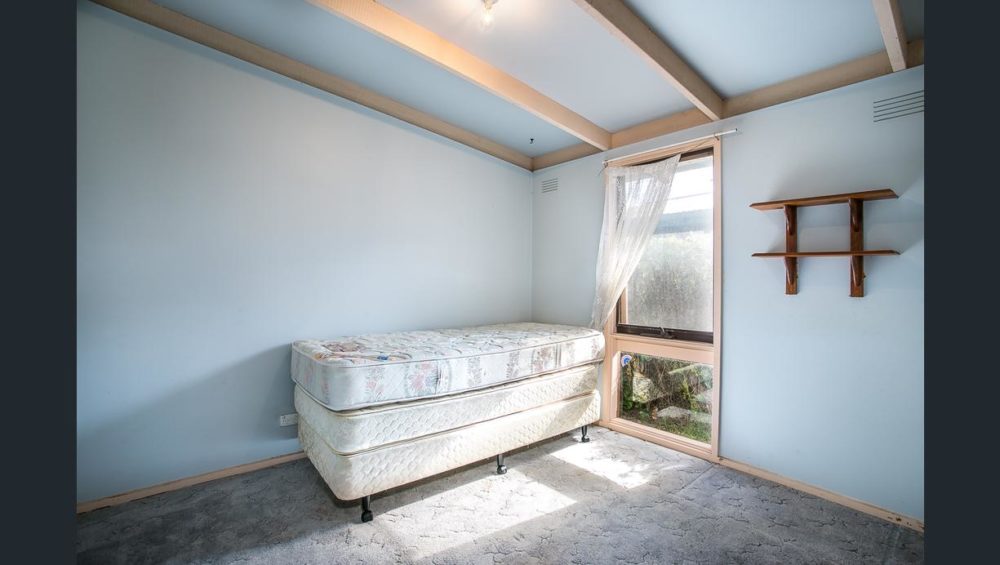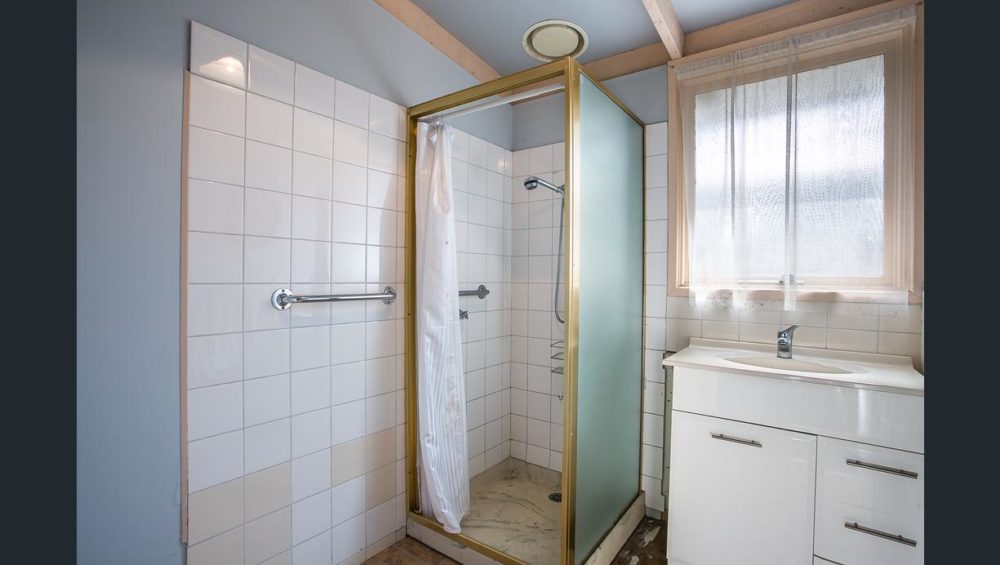 House after
"Our first task was to reconfigure the front facade to give the home some much needed curb appeal and give some depth to a very flat exterior. We completely flipped the house on it's head and created a brand new floor plan which allowed for much better flow. Within the new floor plan we created a beautiful entrance, a central hallway and a luxurious main bathroom complete with euro laundry.
"We also reconfigured the space to fit three generous bedrooms — the master now comprising a large ensuite and private decked terrace. At the end of the hallway we created a light filled open plan kitchen, dining and lounge space with three sets of french doors that open onto a huge sun drenched deck. The backyard is still a great size with a decent lawn area and we added an additional fire pit zone for extra interest."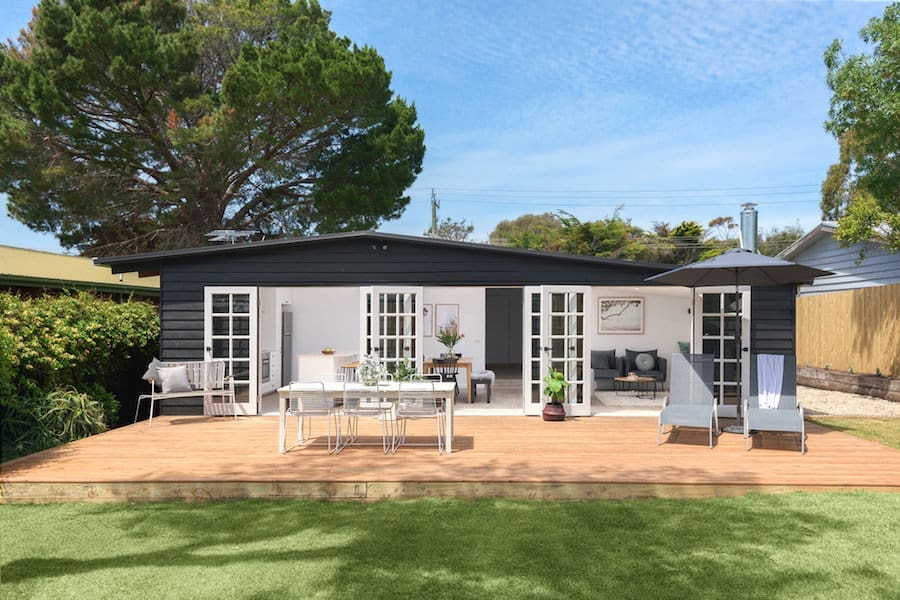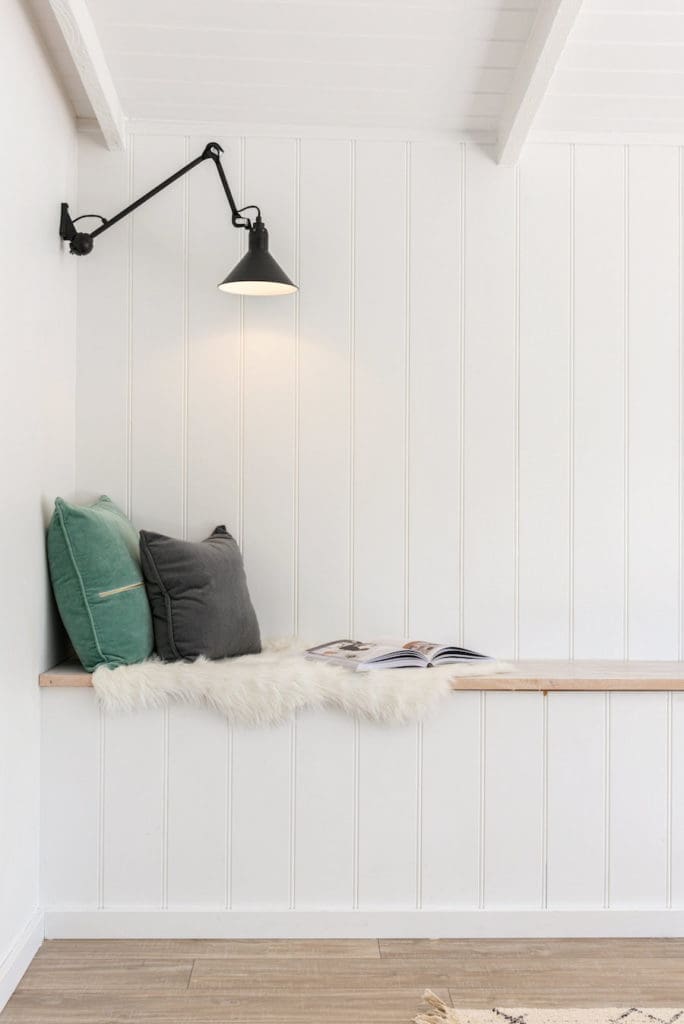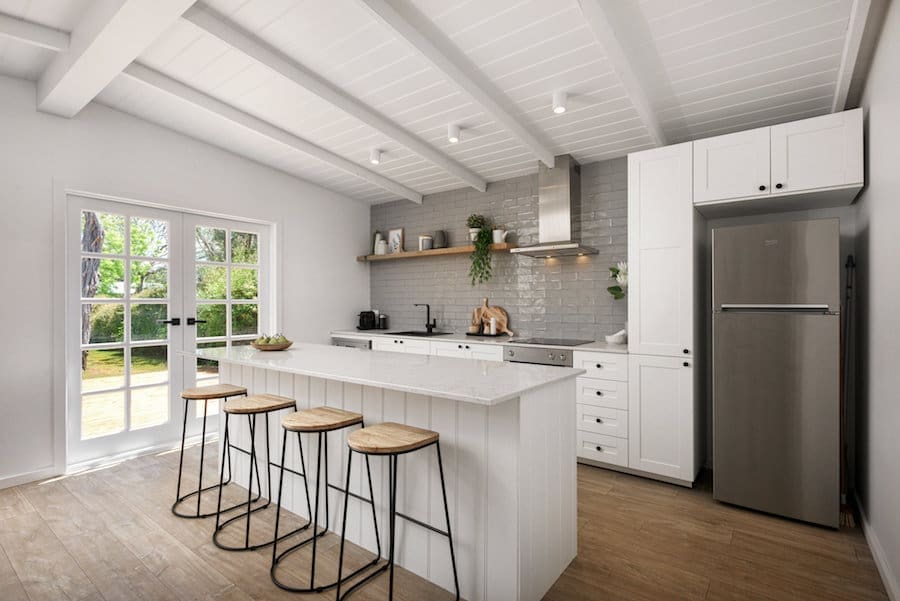 What aspect of the reno are you most proud of?
"I love the new floor plan we created; it allowed us to transform a 2 bedroom 1 bathroom shack into a spacious 3 bedroom 2 bathroom home with a light filled open plan living space — still all within the original roofline.
"I'd also have to say I'm very proud of how quickly we were able to complete the renovation. We set ourselves a very ambitious deadline of 12 weeks and we're absolutely stoked with what we achieved in that time — especially considering it was mostly completed by my husband and myself."
Tell us your top 3 reno lessons or reno cost saving ideas.
1. Have a clear design brief from the outset. Make decisions early and stick with them as changes mid-way through a renovation can be expensive.
2. Be organised! To avoid timely delays it's important to ensure all tapware, light fitting, tiles and other specialty items are ordered in advance; most of these will come with a lead time so place orders as early as possible.
3. Don't be afraid to get your hands dirty. Whether it be painting, helping your plasterer hang the plaster sheets or even something as simple as keeping the site clean — every little bit helps and it can also be very rewarding.
Do you have any regrets or anything you would do differently next time?
"Next time we'll definitely leave more room in the budget for landscaping. Plant selection and size can make such a difference to your property. We would've loved to have been able to use more mature plants to instantly give the garden a more established feel."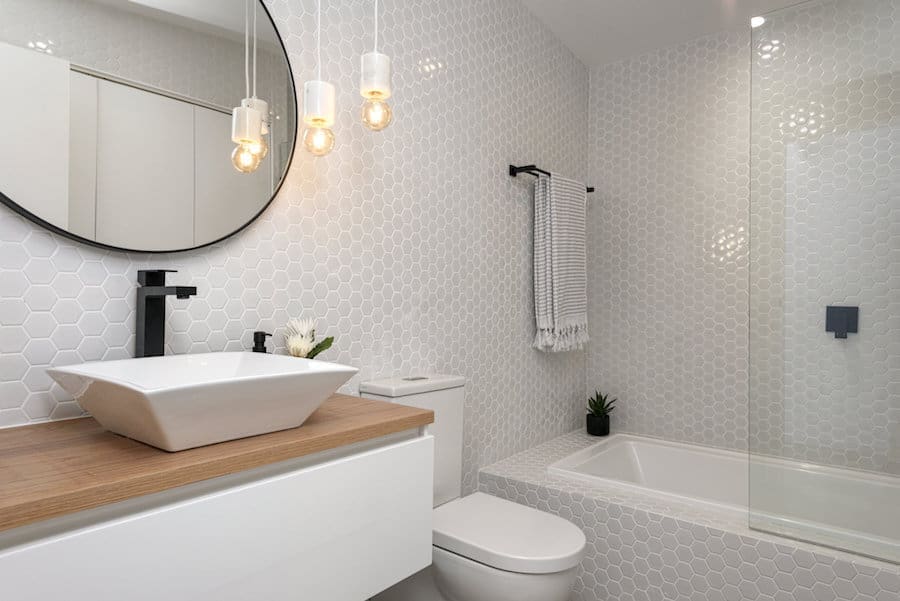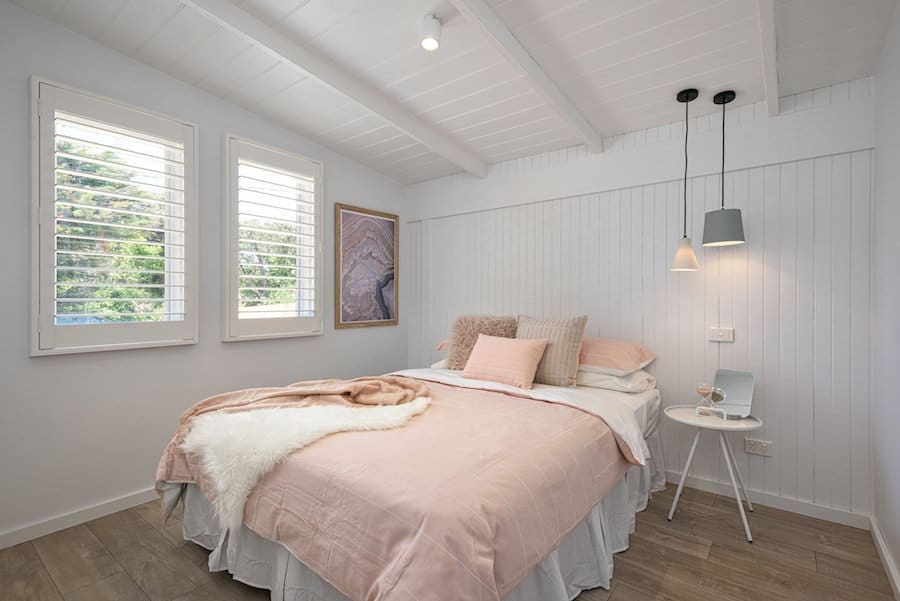 You've made great tile choices in the house – tell us about how you chose them.
"Going into this project I had a very clear idea of the look and feel I wanted the house to have. I created a mood board for each room and drew inspiration from Pinterest, Instagram, magazines and blogs.
"As our budget was tight it was imperative we made smart tile choices – we needed something that made a big impact but without the price tag. Each of the tiles we selected are quite plain but have great texture to them and create a lot of visual interest."
If you love the look of this home, you can stay here! That's right, it's available now for holiday makers to enjoy all year round on airbnb here.
And if you love Courtney's Scandi-style home, why not follow her on Instagram @Legacy_Rye for regular interiors inspo?!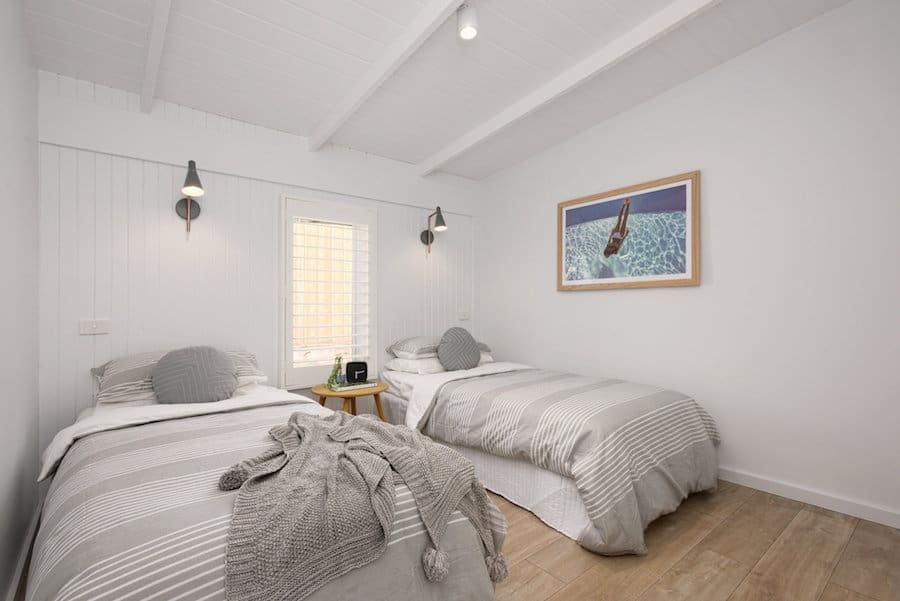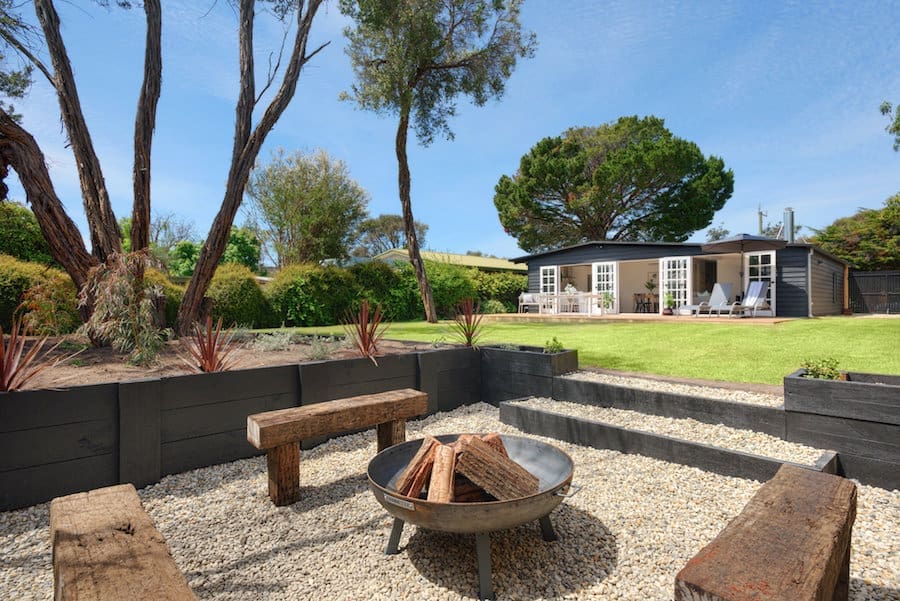 Shop Courtney's Scandi-style home
Disclaimer: This post contains some affiliate links. This means that when you click on a link and purchase something from that site, we may make a small commission at no extra cost to you.We promise we only work with brands we know, love and trust.