Today we take you inside this English inspired home which has a touch of country Australia about it, adding that rustic edge to its luxe interior.
Together with Ky Drury, Head Designer and Co-founder of Studio Haus Co, come and explore Galloway Park with us.
Related article: Country meets luxe in this Byron Bay holiday haven: A visit to Fig Tree Villa
Related article: The elegant arches of a European Farmhouse: A tour of Black Beauty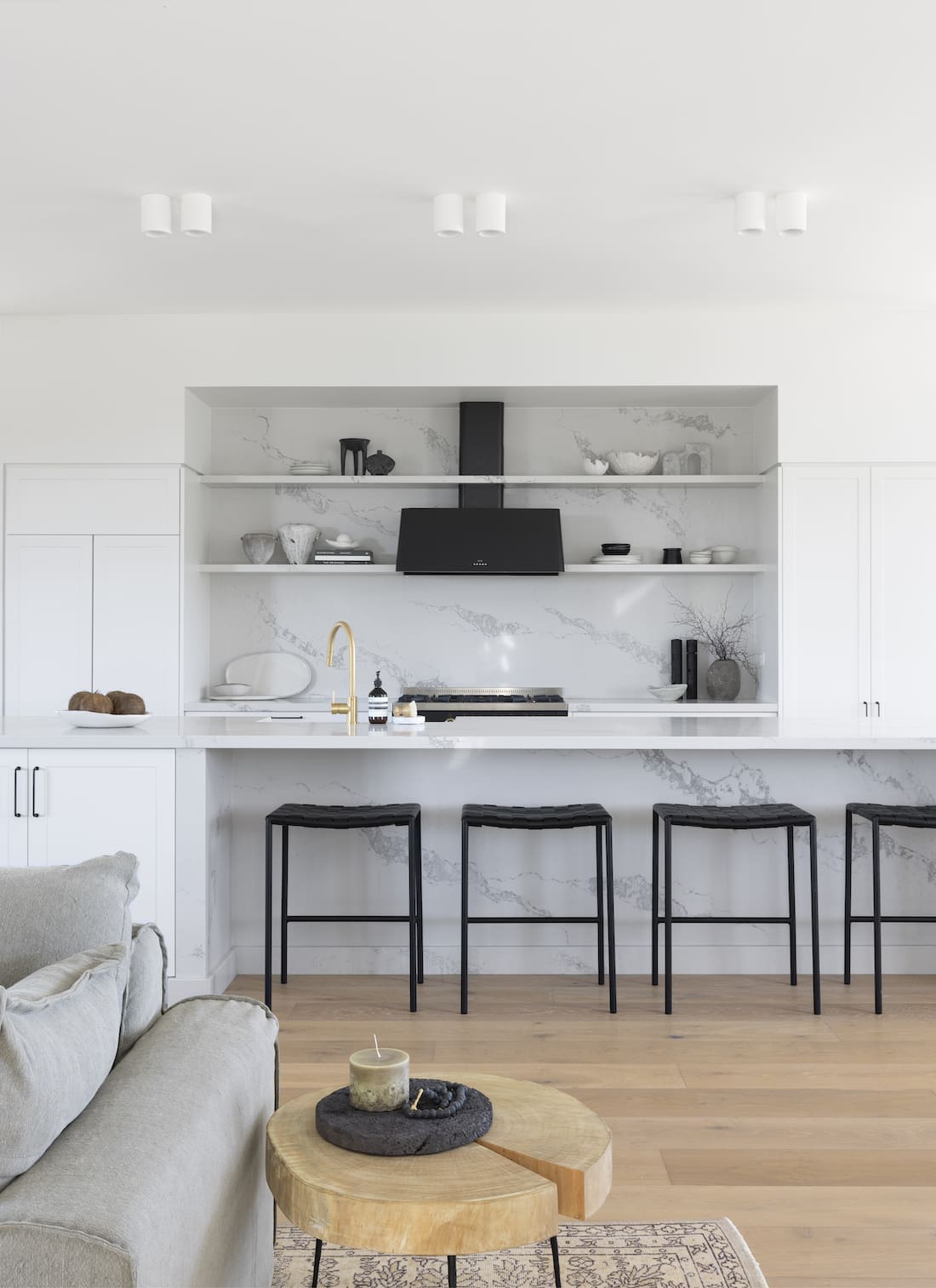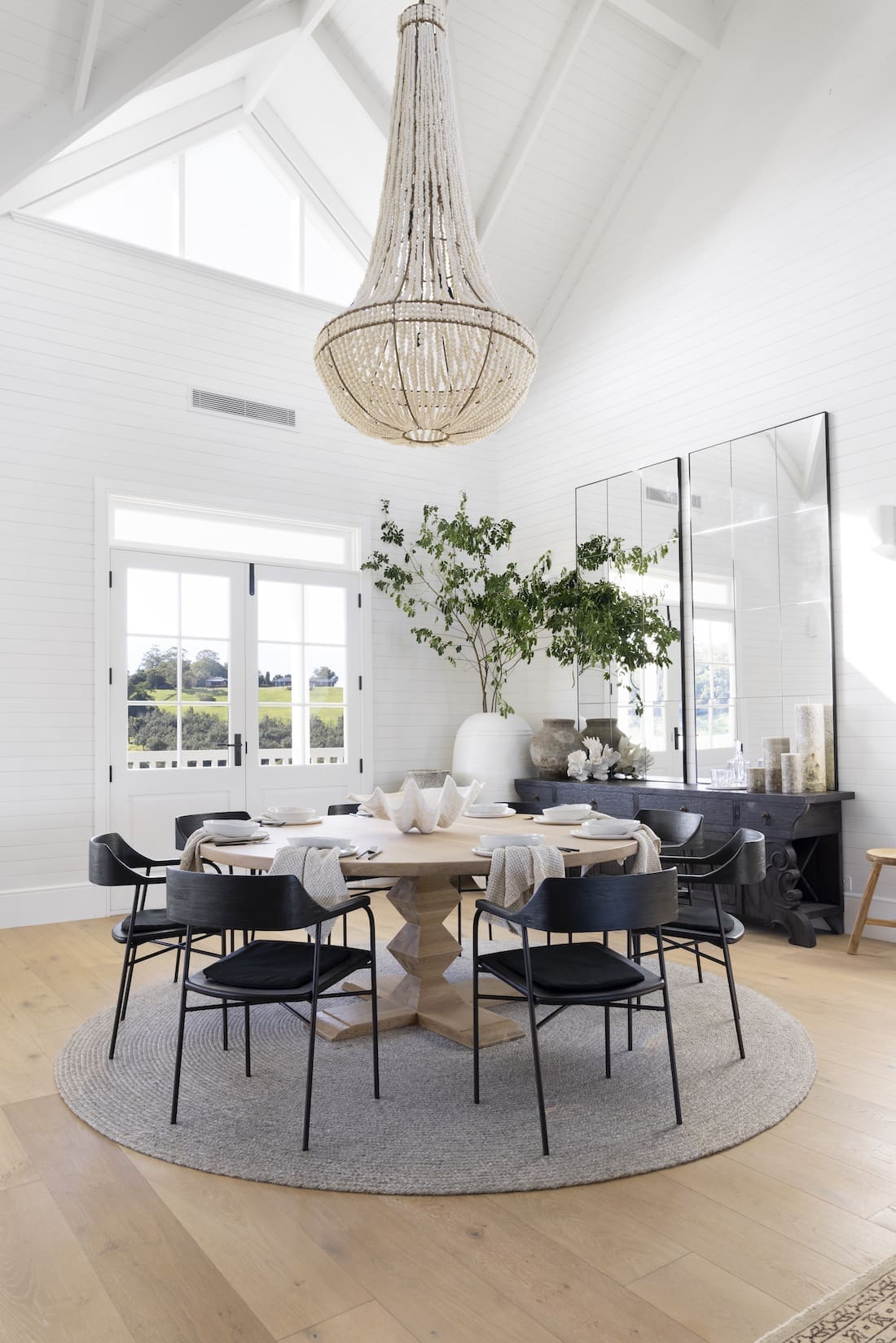 Holiday home to a family of 4, this English inspired beauty has a black and white colour palette which is anything but boring.
"This is home to a family with 2 young boys and is their holiday house in Australia. They usually reside in London and Singapore for the best part of the year," Ky tells us.
"The main house has 3 bedrooms and 3 bathrooms. There is also a second dwelling on the property that's currently under construction. This one will also have 3 bedrooms and 3 bathrooms and will be a place for family and friends to come and stay while visiting."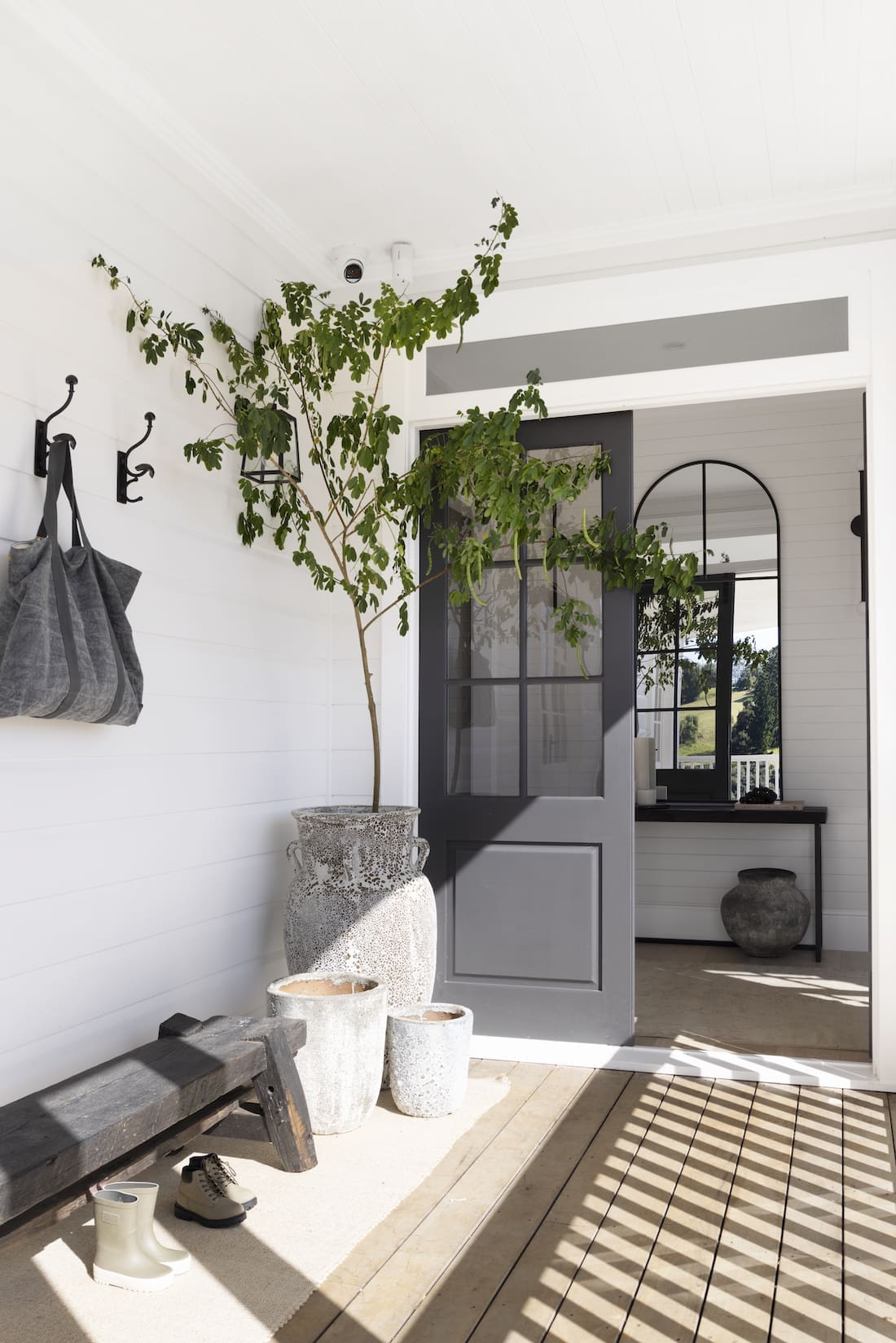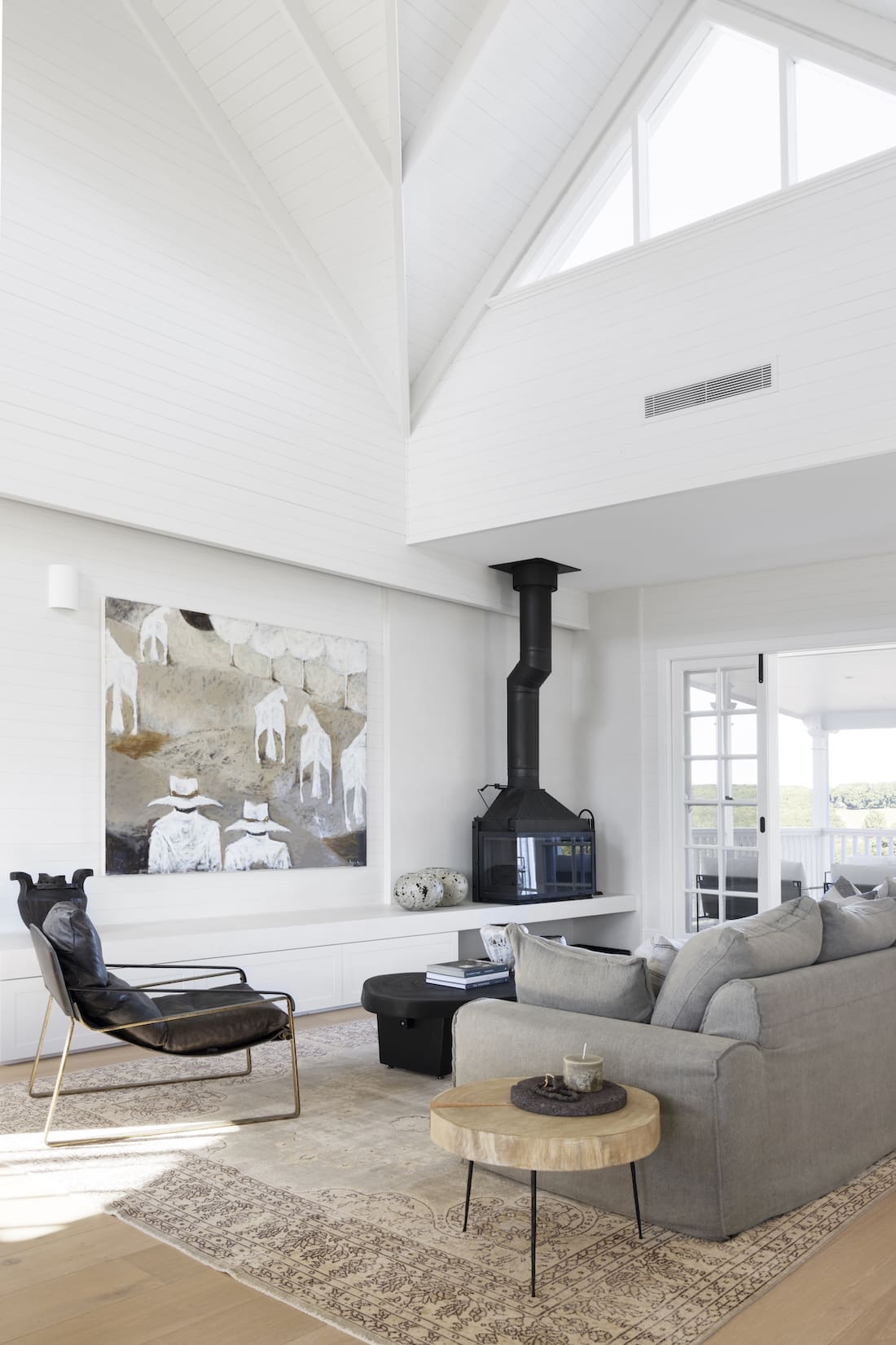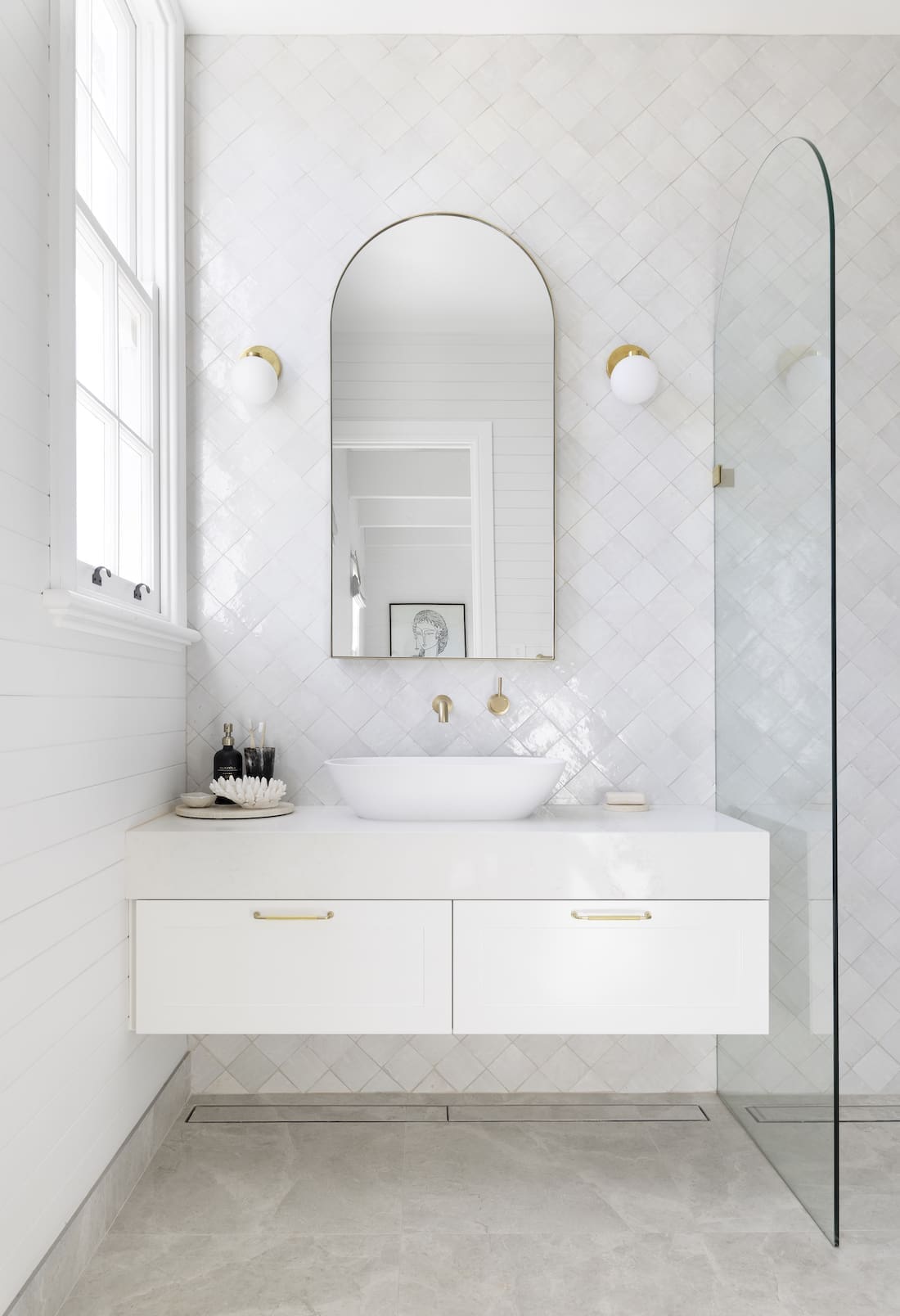 This distinctly modern British house design keeps things from feeling too 'perfect' with a touch of rustic Australian influence seen through the decor and furniture pieces.
"Considering the owner is from England, it definitely has an English vibe, yet with a hint of Australian country thrown in," explains Ky.
"Our client was all about luxe country style, yet wanted a rustic element as well. This helps create elements that are sometimes a bit of a surprising mix.
"My favourite part of this home renovation was opening up the ceilings. Now they show off all that beautiful detail and make the home feel incredibly light, bright and open.
"Plus we finally go to use the extra large klaylife pendant over the dining table! It's a spectacular piece that most houses cannot afford in size.
"The living area really is something else. It has 5 zones and they are all different. There's the formal dining space, a TV and lounge area, a reading zone and the casual breakfast nook.
"You can also hang out in the kitchen on one of the bar stools and be at the centre of the whole open plan living space."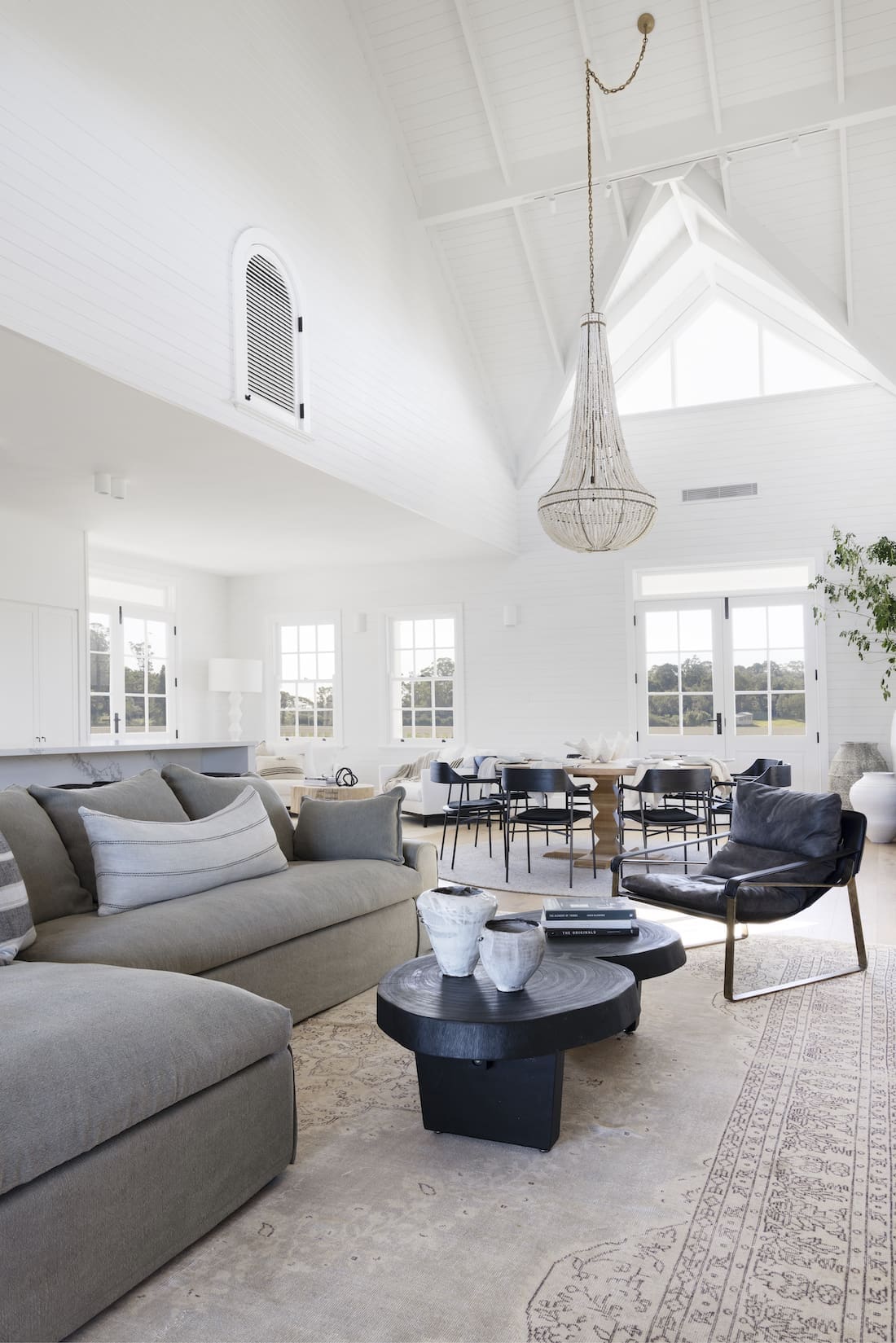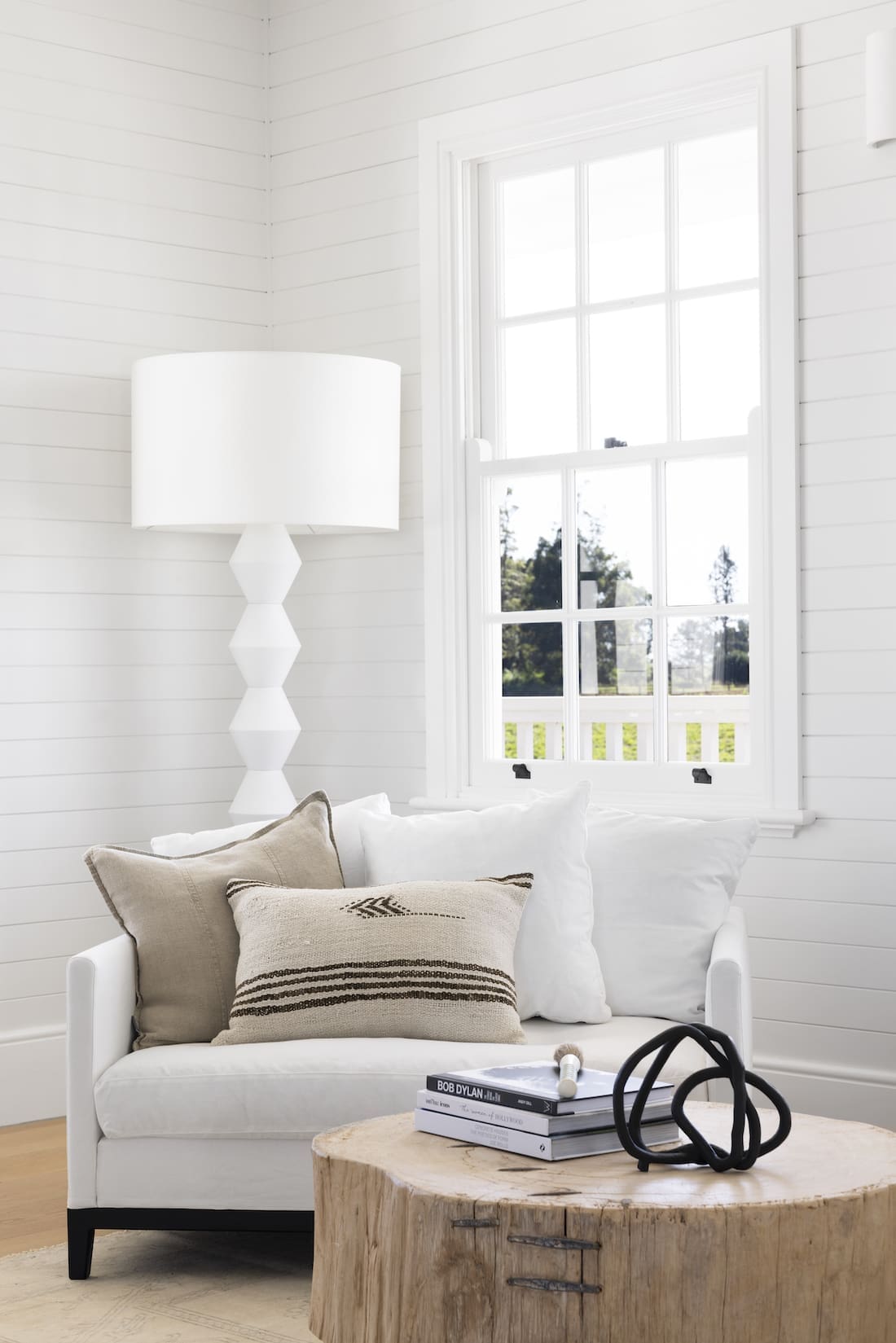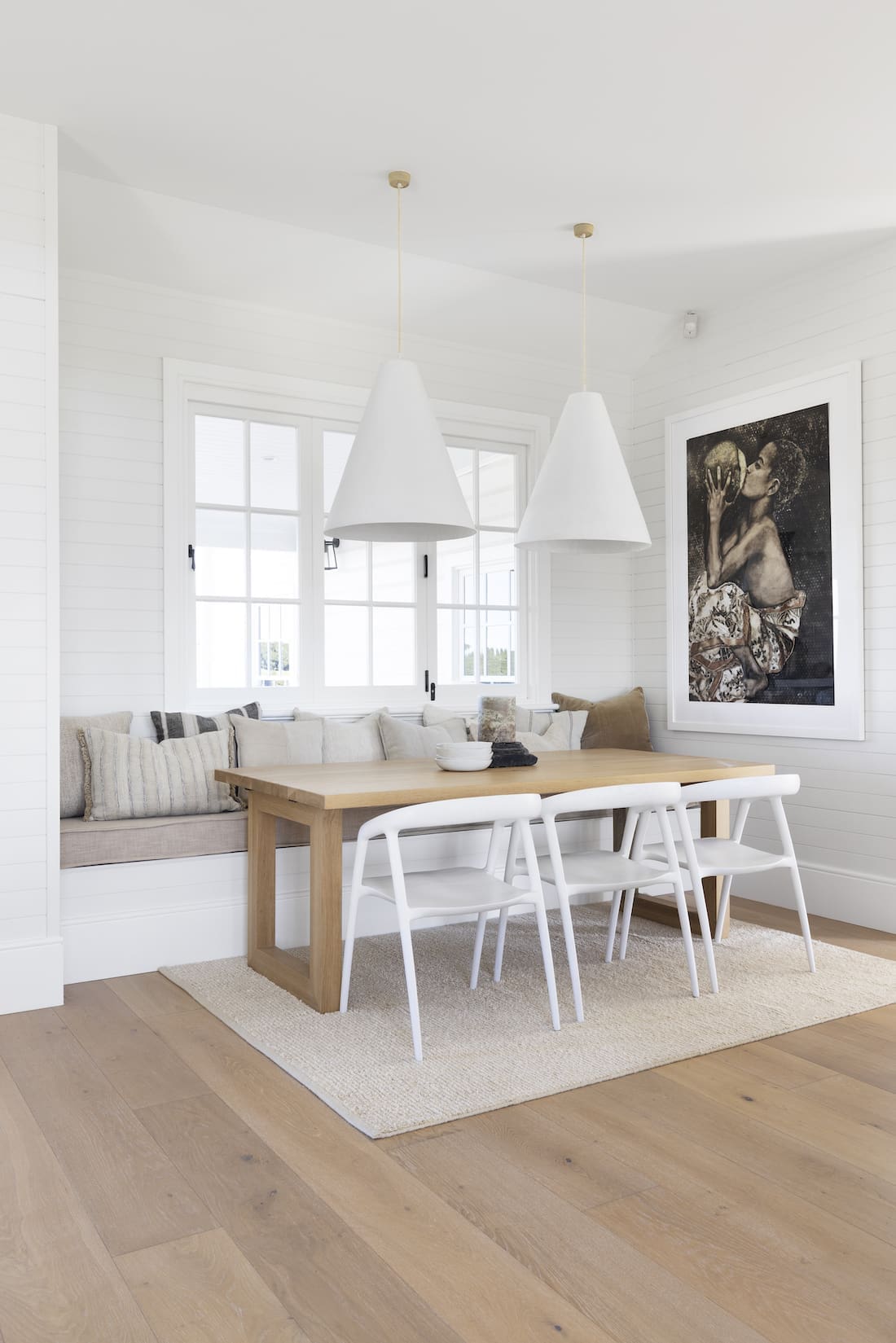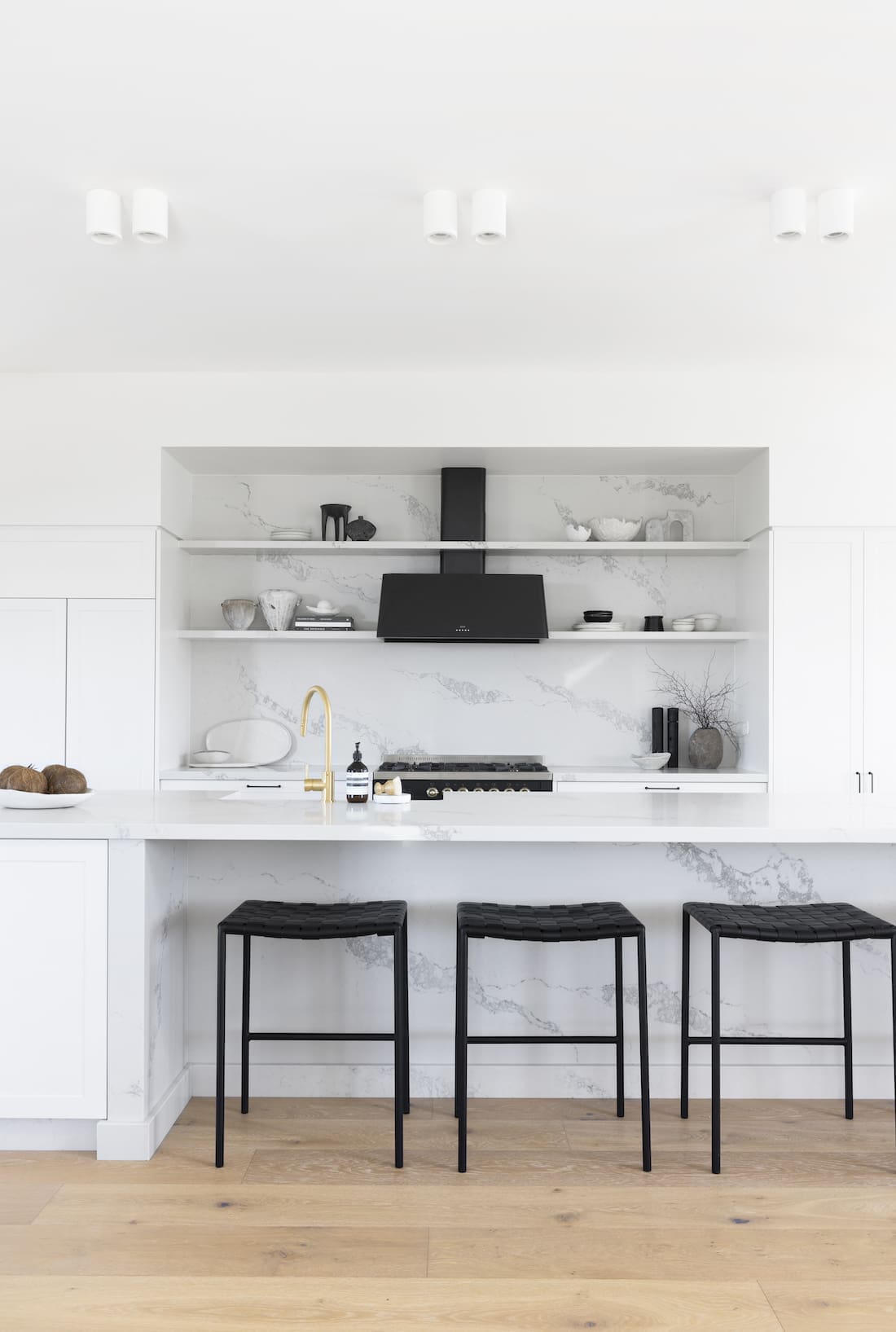 The original home was completely re-worked and re-designed to bring this British house design to life.
"When we first saw the project, it was virtually just a shell. Being an English style home, it had many dividing walls in the kitchen, dining and lounge space. This created lots of small, dark rooms.
"The home needed a better flow and in Australia, we tend to gravitate towards open plan living, so that's what we did with this Galloway Park home.
"We removed the mezzanine loft office space, opening up those grand ceilings in the main bedroom. This was a no brainer as the home owners do not need an office as this is their holiday home.
"This gave us the ability to create a real wow factor. The room is so large, we had the space to bring in a bath zone. We popped this behind the stand alone bedhead wall and created a real sanctuary for the master suite.
"The exterior also got a complete facelift as it was originally peppermint green," laughs Ky.
"We went for a classic white — it's always a sure bet and suits the English inspired home genre perfectly."
Photography — Louise Roche, Villa Styling
Thank you to Ky for giving us a tour around this stunning English inspired home with a touch of country Australian charm. We loved seeing all its beautiful elements and seeing how a black and white colour palette can be softened by rustic country elements.
To view more of Studio Haus Co projects, take a look at their website or scroll through their Instagram feed.