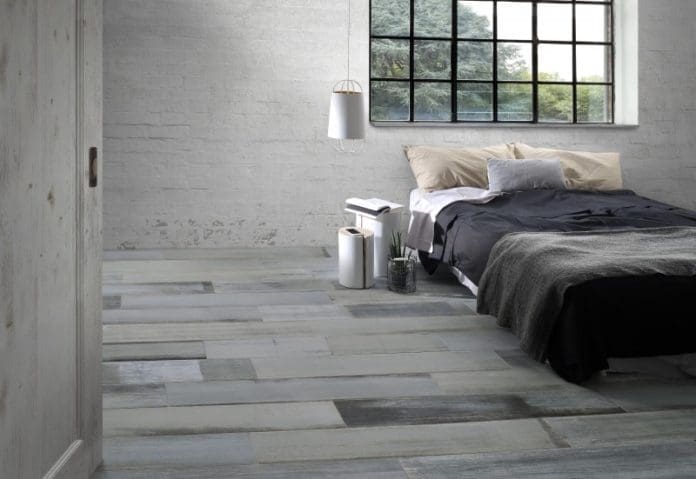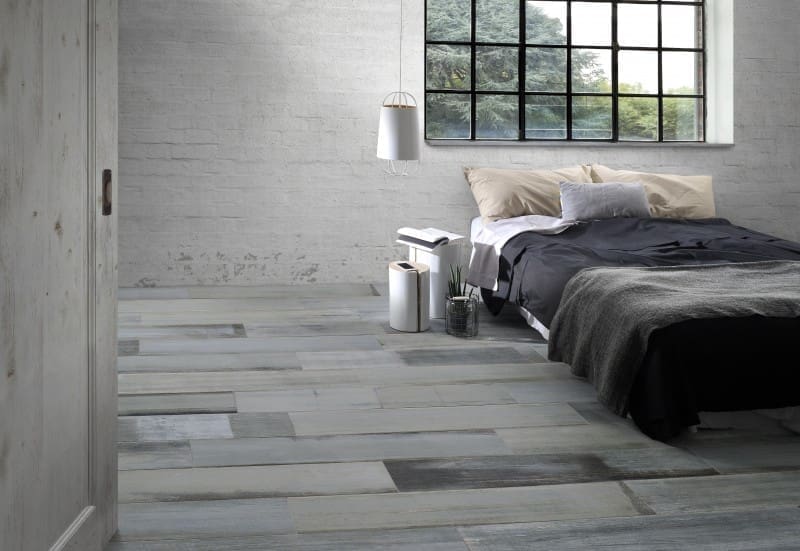 Supported by ColorTile
Natural materials like concrete, timber and travertine can add warmth and texture to your interiors…but sometimes the amount of upkeep that's required to maintain these finishes just isn't worth it.
Thanks to advancements in tile technology though, you can now have the look of concrete, timber or travertine without the maintenance and issues you get when using natural materials!
Now you may be thinking that there's no way tiles can even come close to replicating the finish of these natural materials but we're here to say 'Think again!'.
Just as stone-look bench tops have advanced, so too have tiles — now identical to their respective natural materials — so you can now get the best of both worlds!
Concrete-look tiles have got to be our fave, we love the mottled and organic finish, bringing natural warmth and a modern edge to interiors. Concrete tiles are super flexible, working well in modern, industrial or minimalist interiors.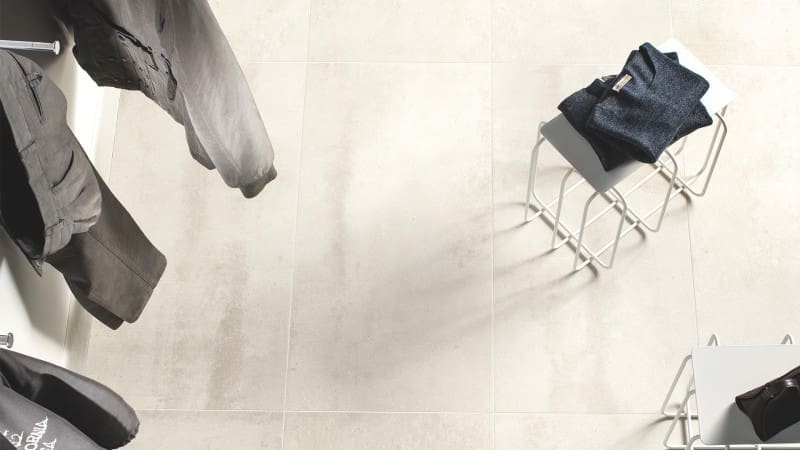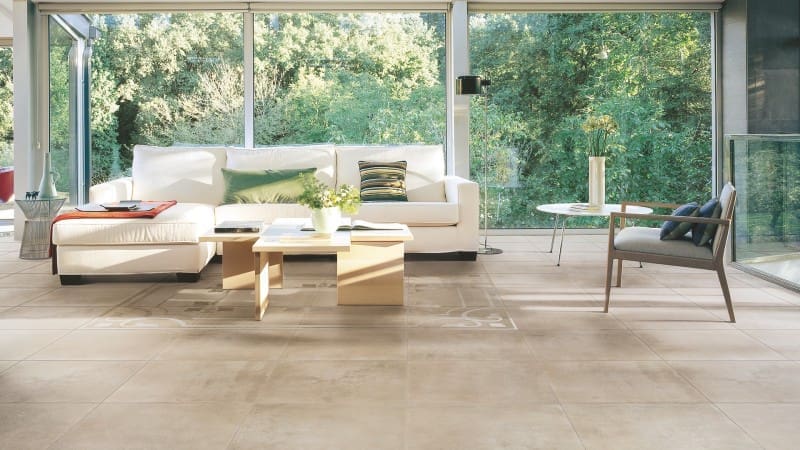 Timber-look tiles first came onto the market a few years ago and over time they have just kept getting better with more and more colour options. The white wash finishes are a great option for coastal or Nordic style interiors whereas the darker shades, such as rustic grey, add drama to moody interiors.
These tiles are a great option for living areas — resistant to stains, dirt and discolouration, and longer lasting than natural timber — as well as being a beautiful option in bathrooms.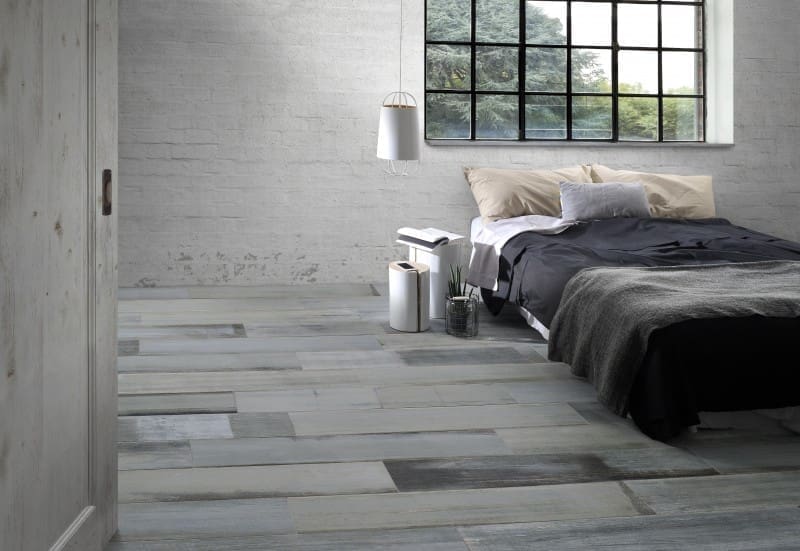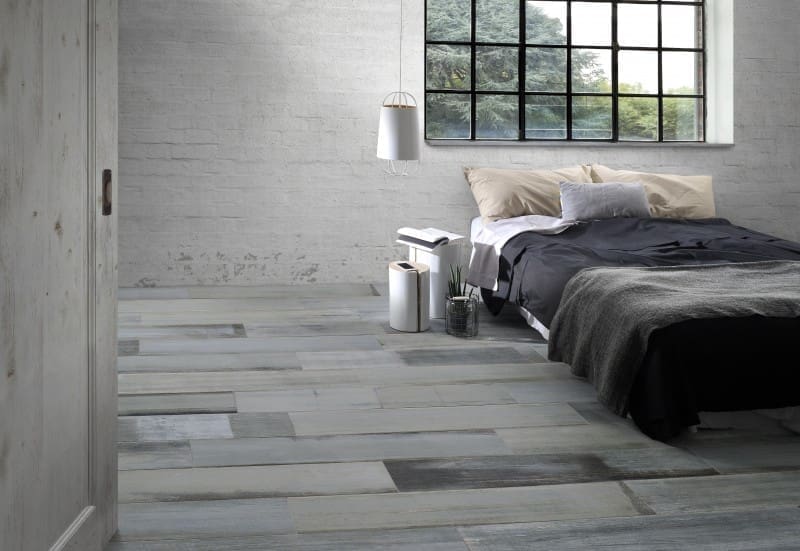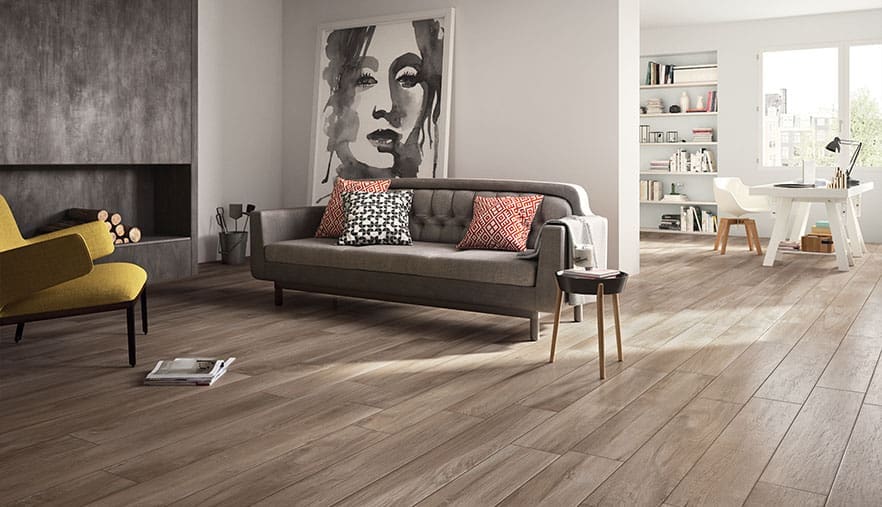 Travertine is one of the most popular natural materials in bathrooms, perhaps because of their timeless and romantic style but the ongoing sealing that's required means this product isn't without sacrifice… that is unless you opt for travertine-look porcelain tiles.
Inspired from natural travertine, this high quality alternative not only requires less maintenance, it also has a longer lifespan and costs less to install. Talk about win, win, win.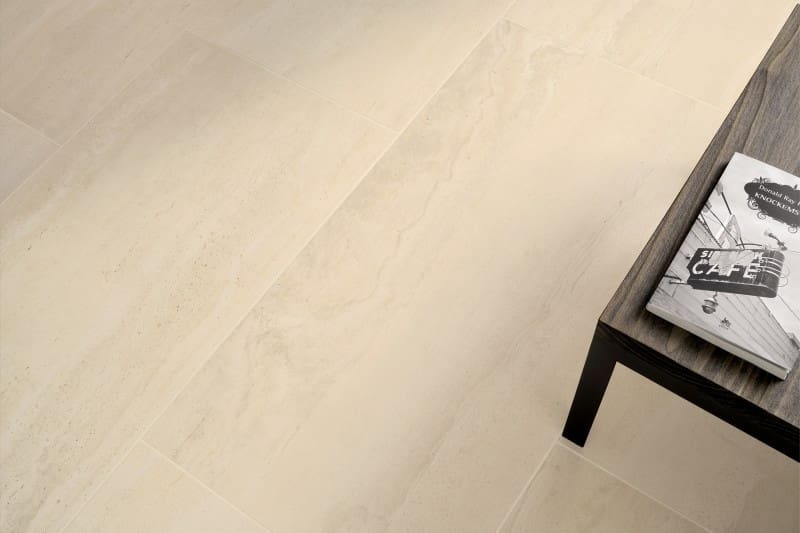 We know how hard it is to select finishes for your home, weighing up the pros and cons, so it's great to discover there are alternative options on the market that are beautiful, require less maintenance and won' break the bank!
ColorTile has a huge range of concrete-, timber- and travertine-look tiles so if these are options you want to explore further, why not speak to one of their consultants by calling 1300 723 093. Or if like us you prefer to see a product in person and you're in NSW, pop in to one of their seven showrooms where you can see the tiles in lifestyle settings, and mix and match tiles to see how they work together.