Whoever said all-white interiors are boring clearly hadn't met this stunning home! The team and Empire Interiors used a range of materials — stone, brick, tile, moulding — and played with neutral shades to create depth and interest. Let's take a look around with Interior Designer Nicole Chapman to get all the details on how they achieved this Edwardian heritage cottage renovation.
Related article: The relaxed Mediterranean vibes from Corlette house
Related article: Take a look inside Mosman Residence IV: The sophisticated federation family home renovation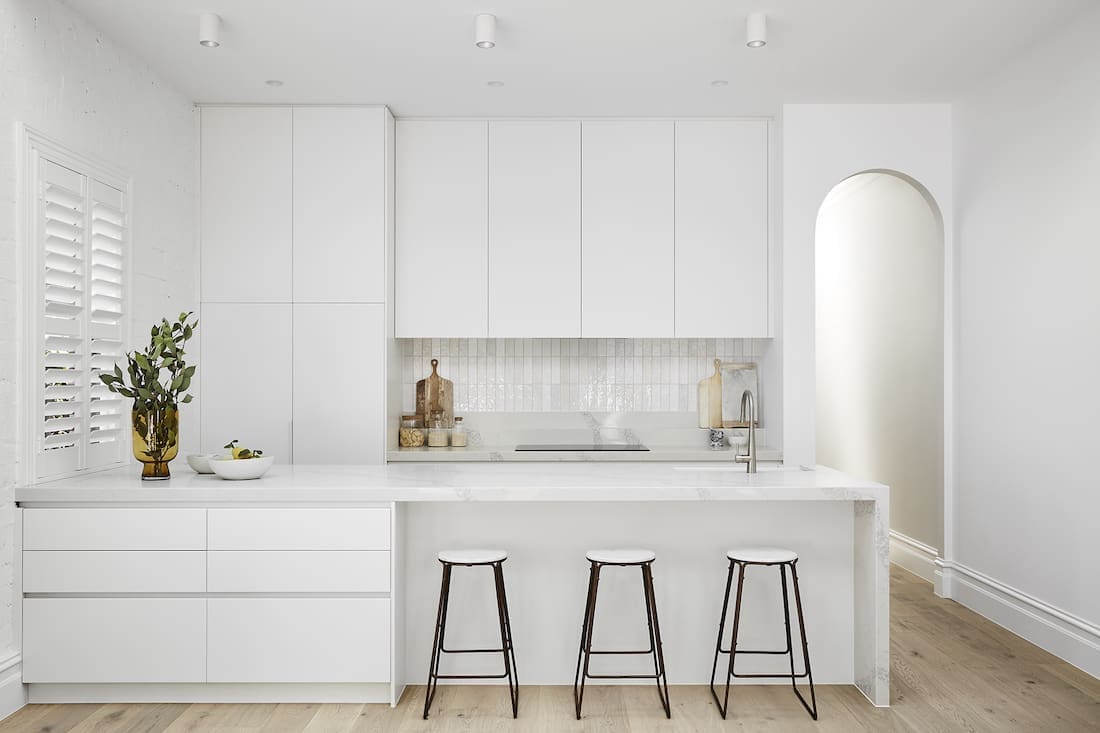 This renovation was all about refreshing this Edwardian home while being sympathetic to the original features.
"The original home featured 3 bedrooms, one bathroom and a completely unrenovated kitchen. There was a very basic lightweight addition to the rear which housed a small bathroom and dining space.
"We set out to create a light-filled, contemporary family home that celebrated the original heritage features of the single fronted Edwardian home.
"We retained as much of the original home as possible. The team transformed the front of the house into three generous bedrooms with an opulent master ensuite off the main bedroom, a large family bathroom and euro laundry space.
"We also added a new build addition to the rear which included an open-plan kitchen, dining and living," explains Nicole.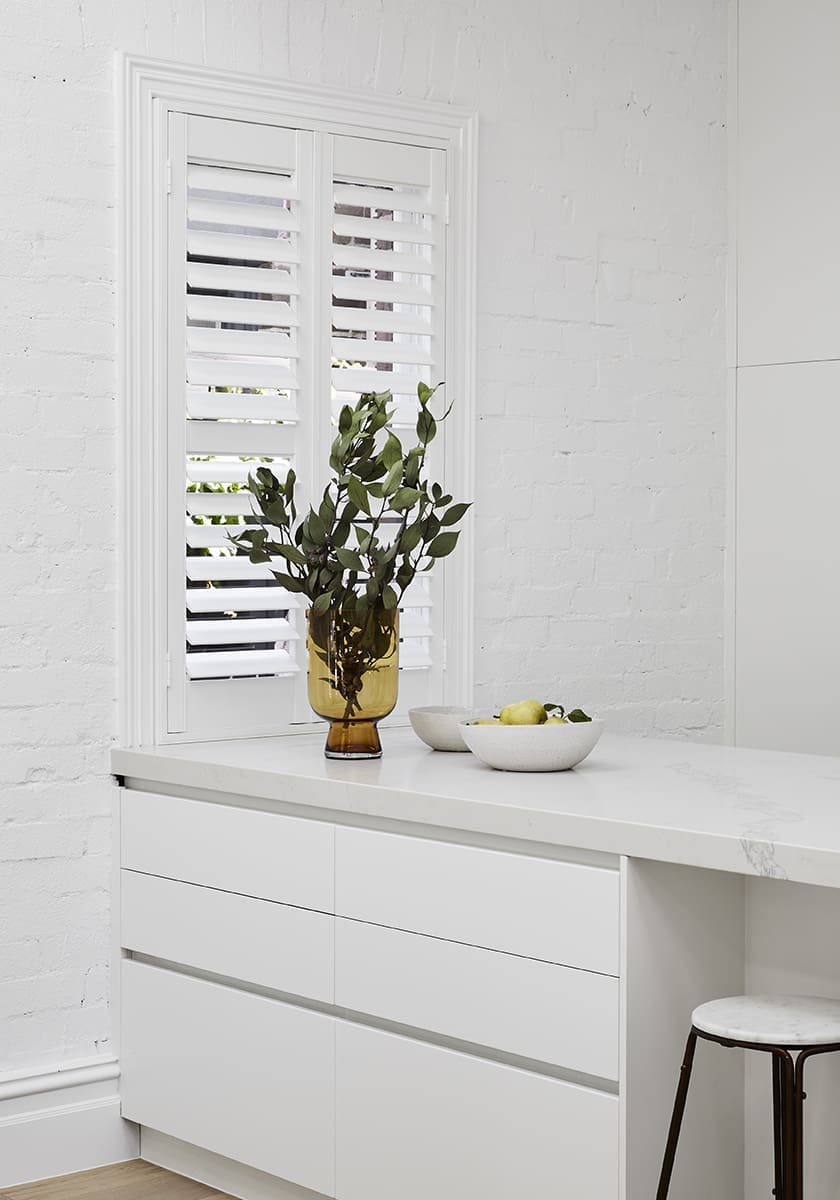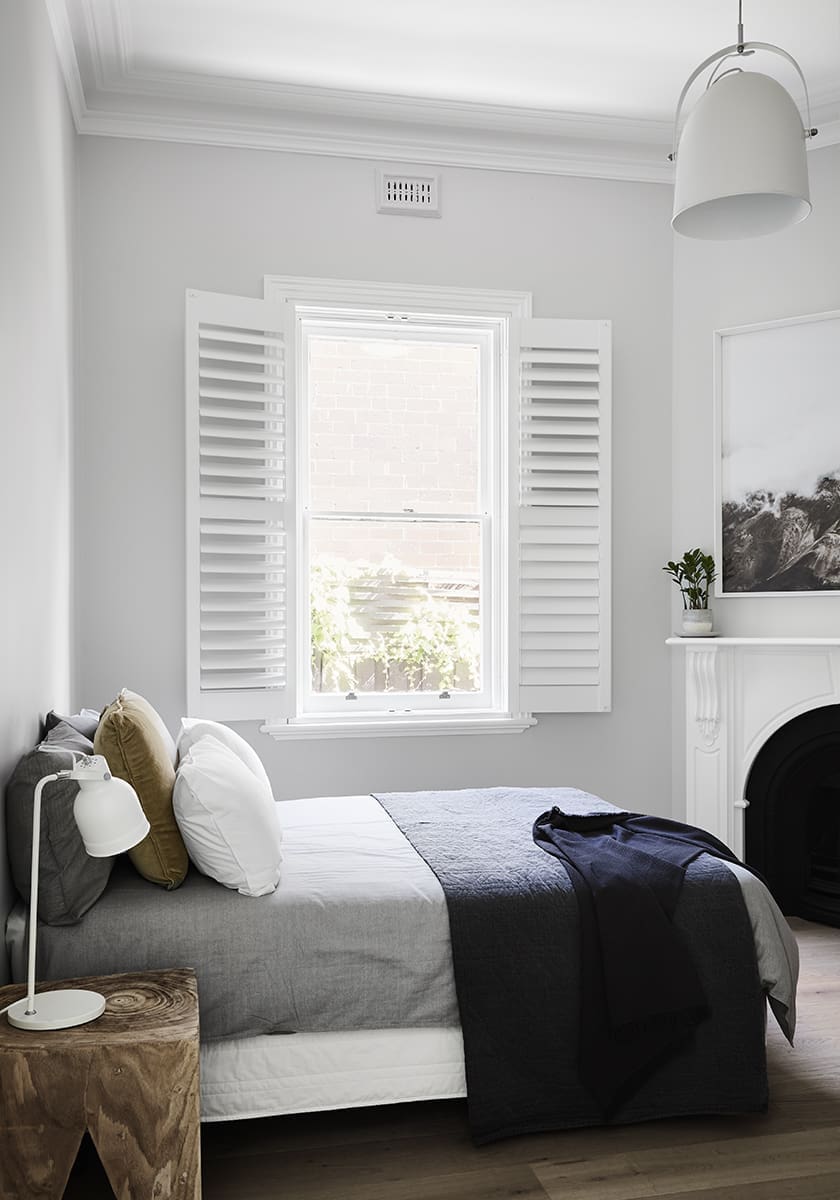 Intent on preserving the original Edwardian features of the home, there were a few lucky surprises along the renovation journey.
"The heritage features were all brought back to life with new Edwardian era skirting boards, cornicing, ceiling roses and hallway arch.
"We uncovered some unplanned gems such as the original brick wall featured in the master bedroom. Originally planned as a new plaster wall, we uncovered this beautiful brick wall under about 5 layers of plaster.
"It is those remnants of the past that make these projects beautiful. Uncovering and enhancing these hidden gems makes for a wonderful story to tell behind each home design.
"Even now, the master bedroom is my favourite part of the project. The bedrooms' subtle ethereal feel is further enhanced by the featured original brick wall and reeded glass door."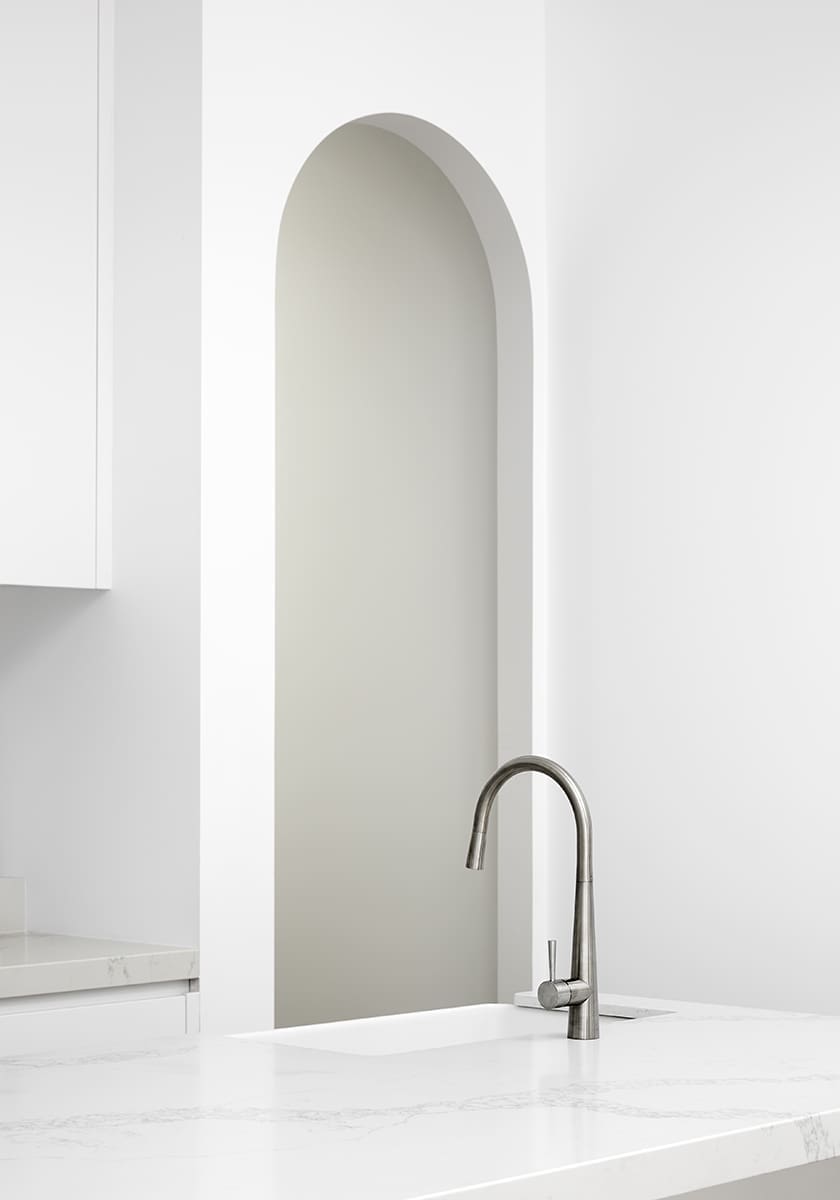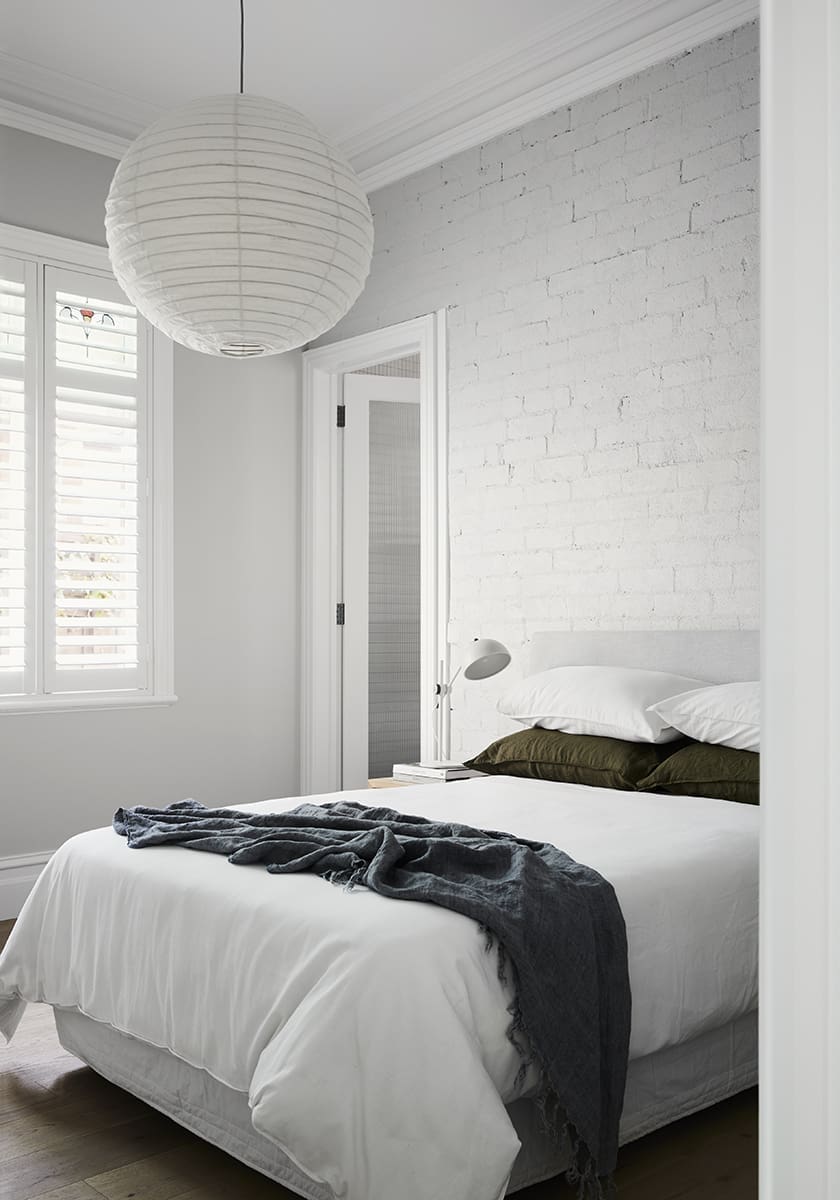 The result is a luxe yet restrained modern Edwardian cottage filled with timeless elements.
"I would describe the home as approachable luxury. The goal was to give the parents some real grown up moments without them having to be too fussy about keeping precious finishes clean. It's all very practical yet tonal and refined.
"There are some really opulent spaces — the marble master ensuite is complemented with a more relaxed selection of terrazzo and handmade ceramics.
"We selected a neutral, tonal palette of greys, whites and beiges with timeless nickel fixtures. These were paired with some unexpectedly unique and elevated features which is signature to our design studio aesthetic.
"The idea is that anyone can come in with any interior style make the space work for them, now and in the future."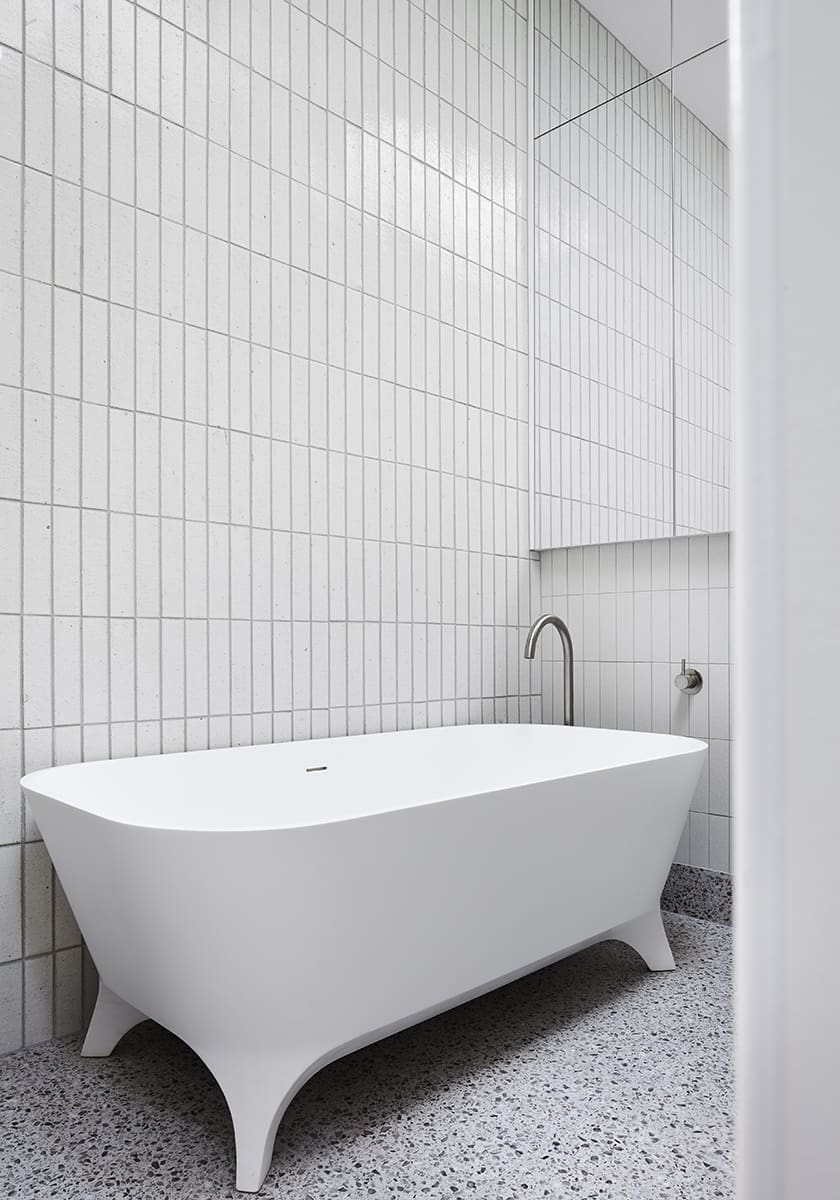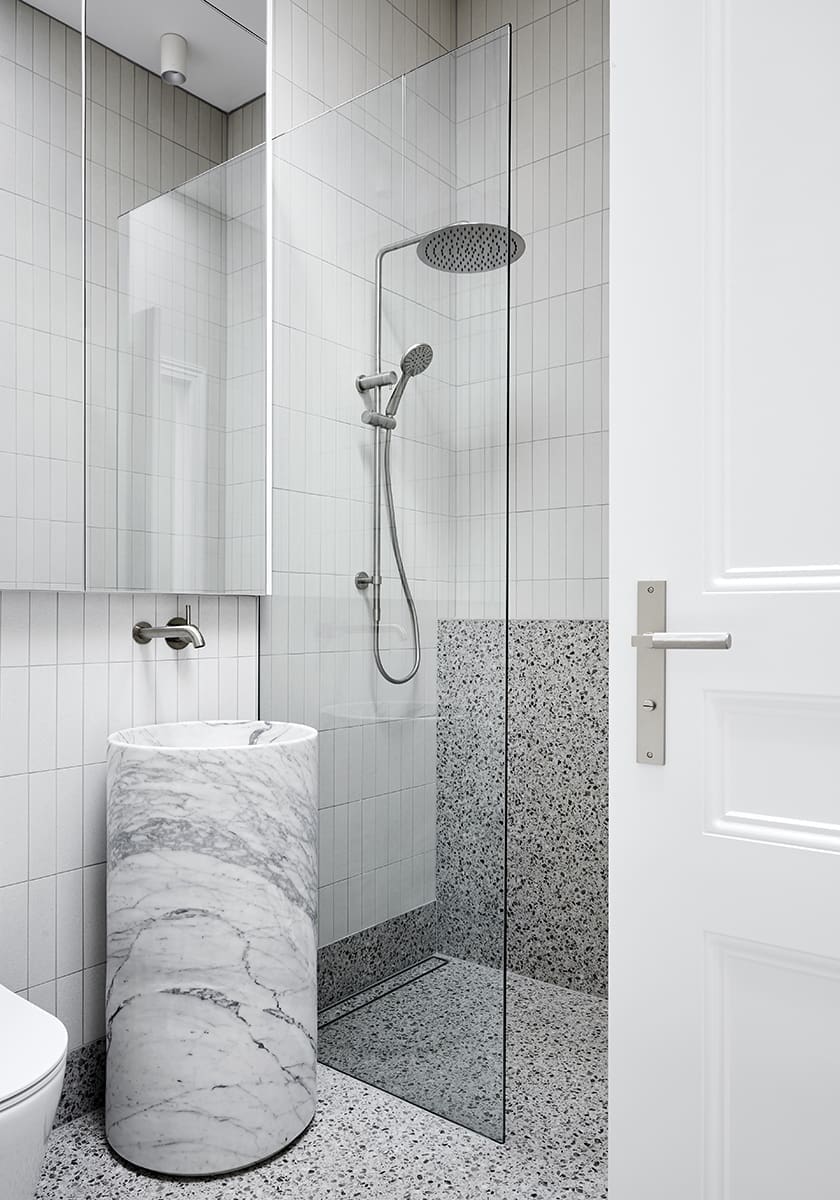 The Empire Interiors team also gave the Edwardian kitchen a fresh, luxe makeover.
"Home is about rituals and all of our designs are about celebrating the beauty of those rituals. We like kitchens to feel inviting and uncomplicated as they're for living in, not for show. It's about cooking as a family or sharing a wine with a friend around the island bench.
"To complement the crisp white joinery in the kitchen, we selected a marble-look man-made stone for both function and form. We decided to go with a handless design, adding to the contemporary streamlined nature of the home.
"We also added some unique relaxed personality to the design by vertical stacking some handmade ceramic tiles above a stone ledge. This allows our clients to display chopping boards or herbs along the ledge."
Photographer — Tess Kelly
Builder — Hemming and Nicole
Interiors — Empire Interiors
Huge thanks to Nicole Chapman for sharing this heritage cottage renovation with us! You can find more from Empire Interiors via their website, or keep up to date with their projects by following their Instagram.
What did you think about this heritage cottage renovation? Have you ever found something in a renovation that completely changed the space? We'd love to hear your thoughts in the comment section below!