Nicole of The Builder's Wife blog and her husband have spent the past two years restoring this grand Queenslander and turning it into their ideal family home. She chats with us today about their renovations and lets us peek inside her gorgeous home.
"Renovating our home to be in keeping with the original design has been really important all the way through," says Nicole.
This house is a history site, it was originally built by the then mayor for his daughter and son in law. It is was a beautifully grand home in its time, and our original intention was to return it to its former glory.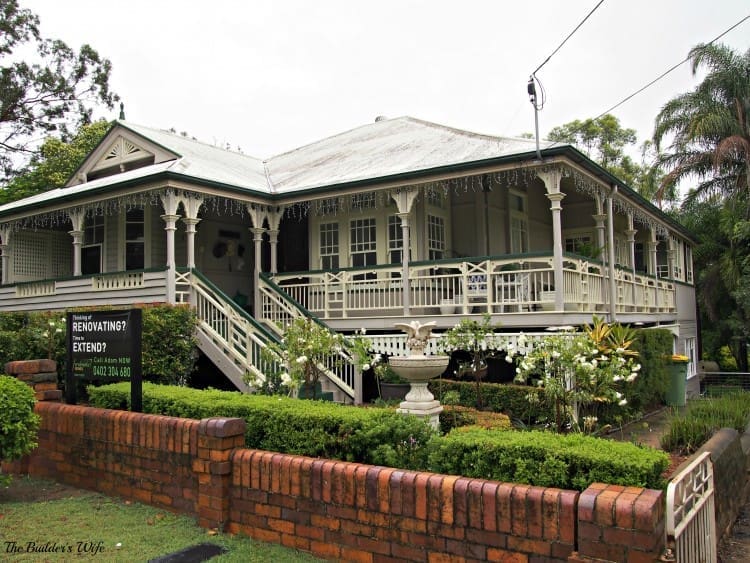 "Although this plan has deviated along the way — we've extended and carefully modernised its interior to reflect our own style — it's still of the upmost importance to be in keeping with the original features of the home."
Nicole and her husband bought the house in mid-2014 and added an extension to allow each of their five children to have their own bedroom. Over time they turned the house from a 3 bedroom 2 bathroom house to a 6 bedroom, 3 bathroom, home with 2 living spaces and a library, and they have plans to further renovate.
The second stage of our renovation will include, extending the kitchen, adding a new deck, creating a bar and pool room to house our 100+ year old pool table, and a second outdoor entertaining space that will lead down to the to-be-added swimming pool.
"We still have a lot to achieve, however having a builder for a husband certainly makes this a far easier project," laughs Nicole.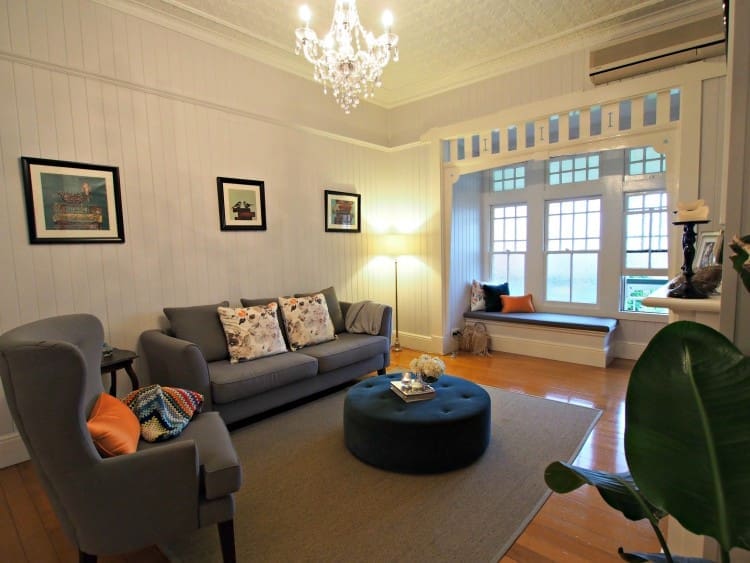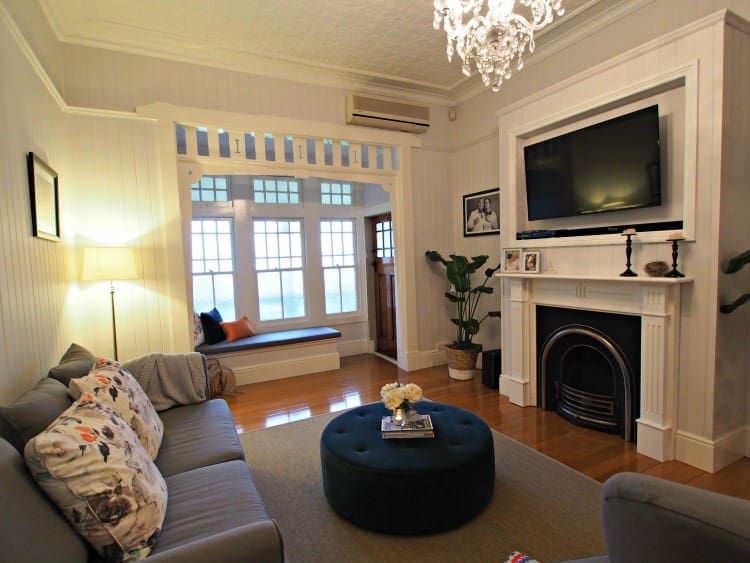 The home has gorgeous original features, such as some of the light fittings, the pressed metal ceilings and the amazing bay windows, that we have worked hard to restore.
In other areas, Nicole has modernised the house to reflect her 'classic yet eclectic' style, having more modern furniture custom built and opting for a softer internal colour scheme than the dramatic and dark colours of the original house.
And her favourite space in the home?
"This is a really hard question to answer and is regularly changing between our bedroom and the library," she says. "I always wanted a library as a child, having one is a real dream come true, but our bedroom is also something from my dreams."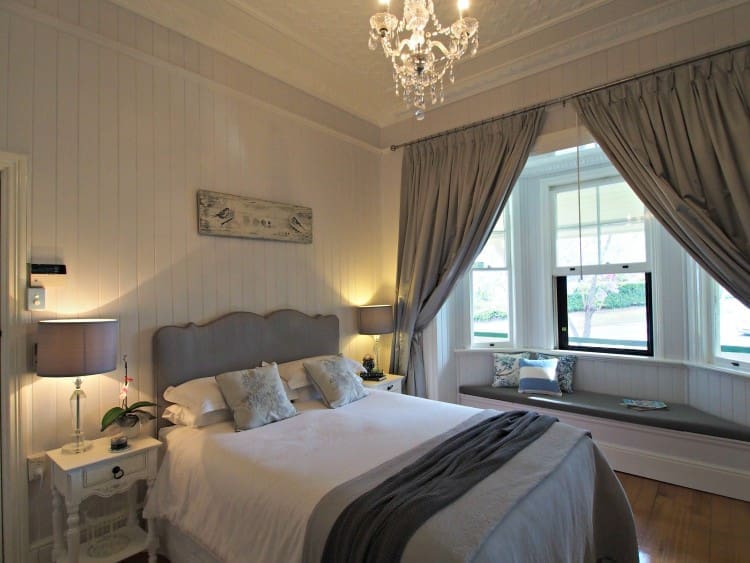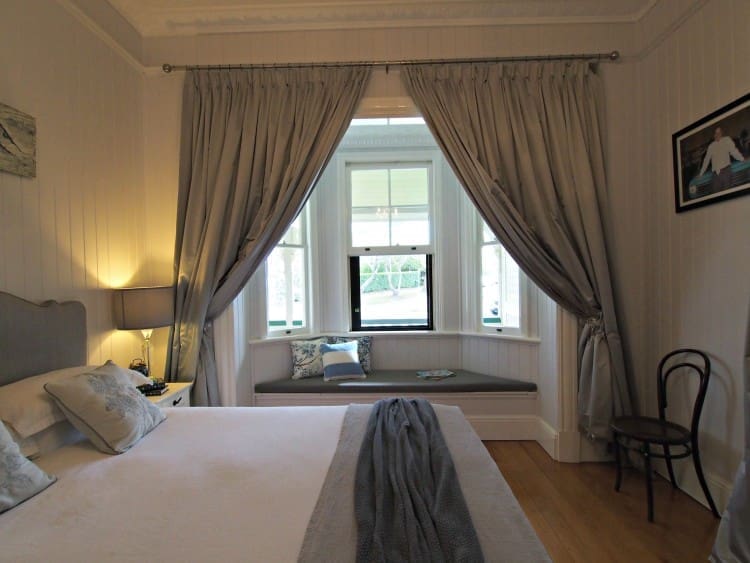 Thank you Nicole for sharing your home with us and we wish you all the best for your next stage of renovations!