You may have noticed that we have a doona addiction. A sure way to our hearts every time is through bedding!
And the latest collection by Hunting for George launching today — the Siesta Collection — ticks all the right boxes.
Sorbet tones mixed with bursts of bold colour, minimalist designs and eco-friendly — well done Hunting for George!
We caught up with Lucy and Jo, the clever cookies behind the new range, to find out more about what inspired the Siesta Collection.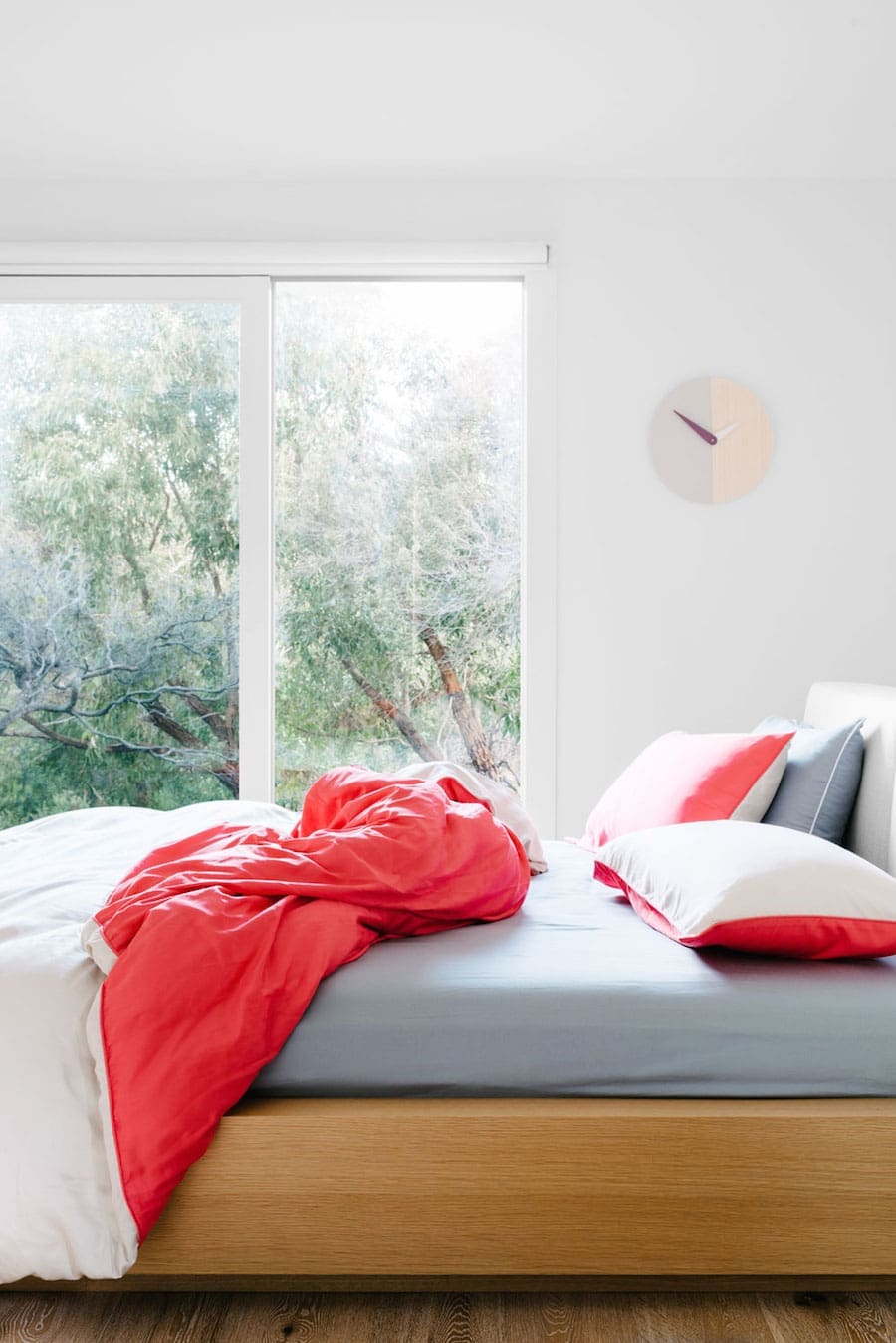 How would you describe your latest collection?
"Relaxed and confident with plenty of good vibes," says Jo.
We love that the designs are gender neutral, is that because you collaborate on the designs until you're both happy or can you tell us about the creative process you go through?
"We go through quite a lengthy design process," says Lucy.
"We pour over loads of our designs and colour selections until gradually we filter them down to a range that both of us are happy with."
"We pride ourselves in creating designs that are inclusive, unisex and have longevity. So we alway alike to get the approval of a few gents before going ahead with our designs," says Jo.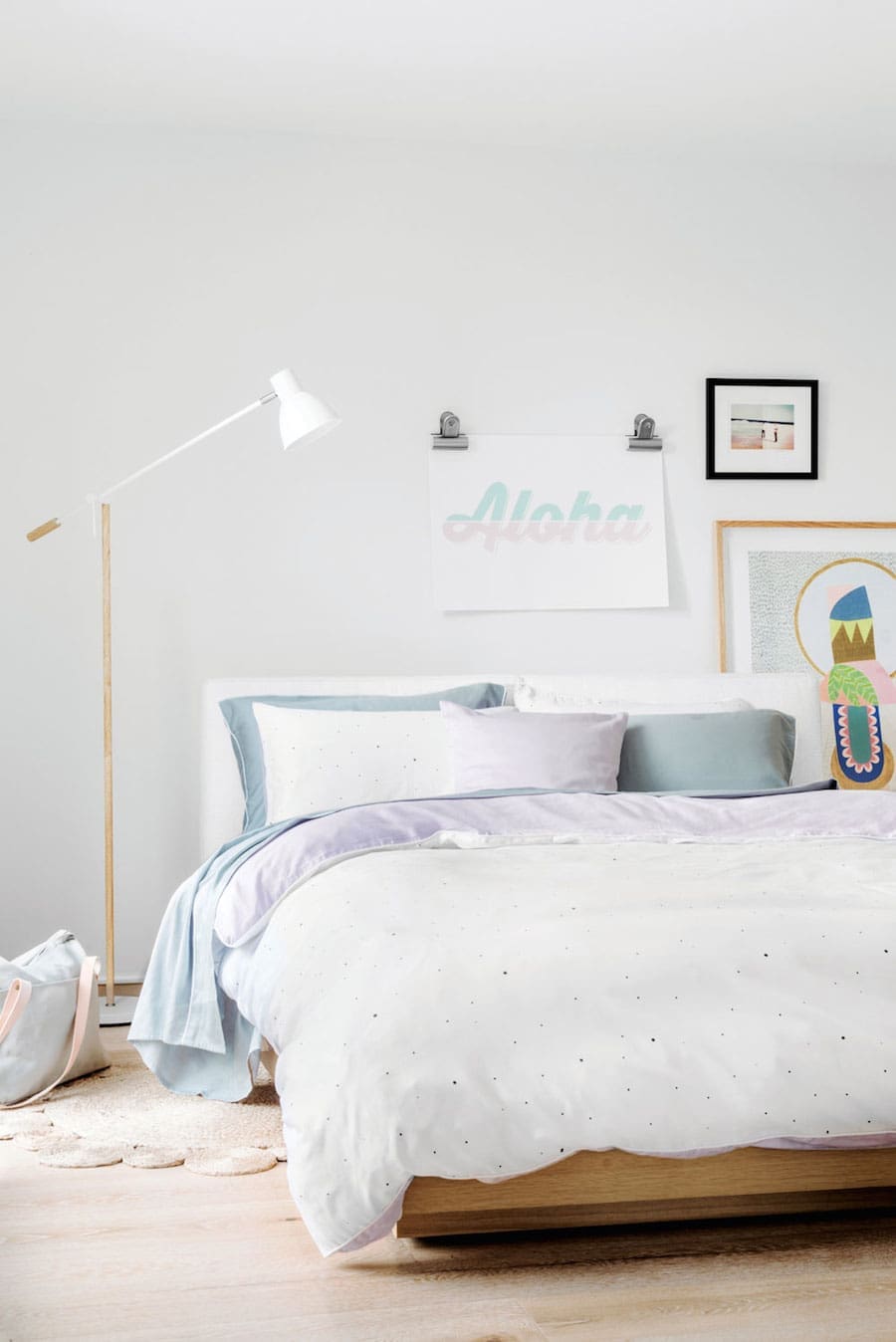 The colours in your new range are heavenly — to us they feel a little bit Scandinavian mixed with gelato tones — what inspired the colour palette in this latest collection?
"Colour is always a main focus for us when it comes to designing a new collection," says Lucy.
"We wanted to develop a relaxed and peaceful range with each piece complementing one another. We're aware of how colour can influence a person's mood and the strong emotional connections it creates so harmony in the combinations was important.
"The collection has a soft and subtle colour palette that we hope will easily complement any home and suit a range of different personalities."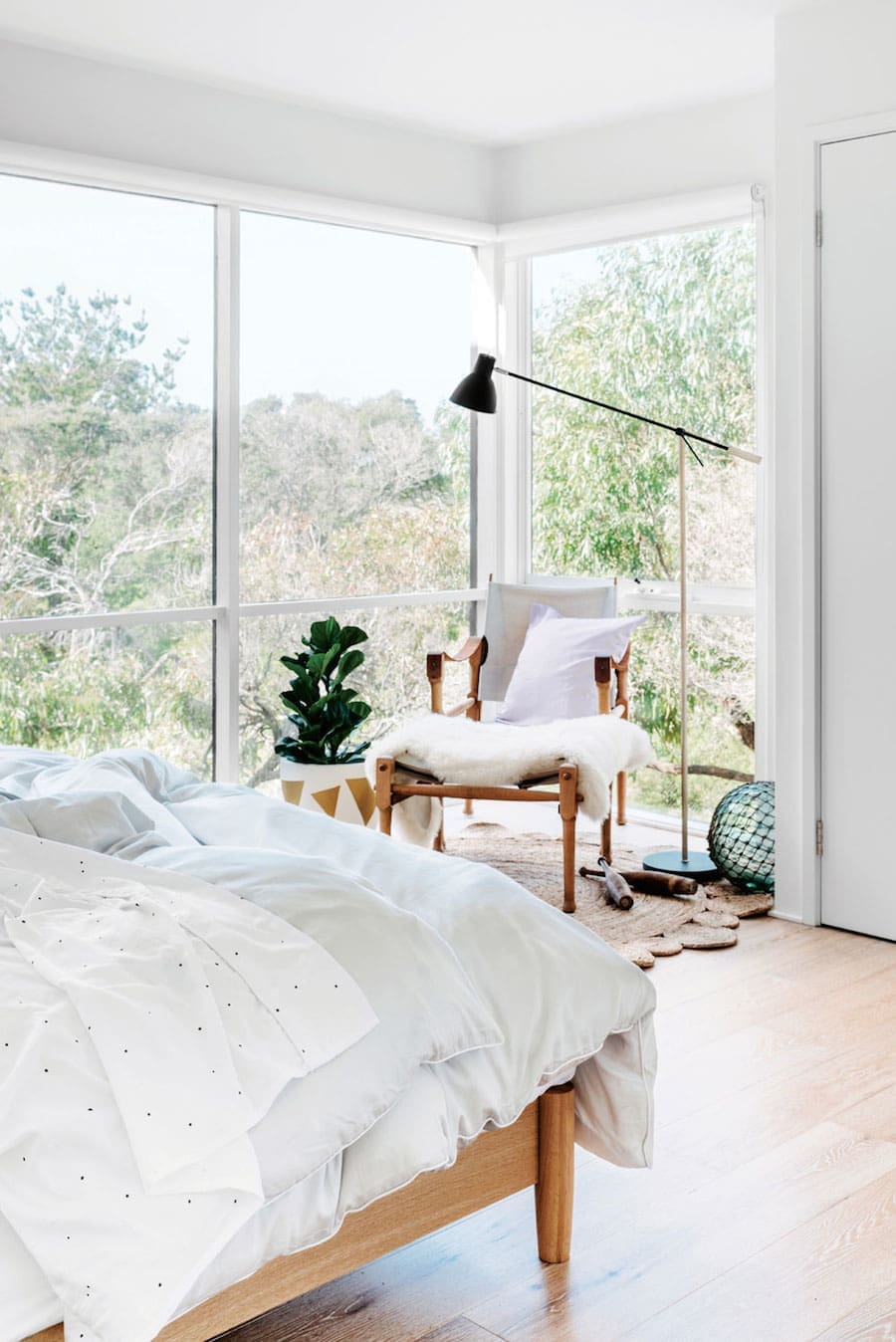 How would you say this collection has evolved from your debut collection?
"We've tried to stay true to our design style with simplicity being of key importance," says Jo.
"Our design choices for this collection were focused on finding the right balance of colour and pattern — creating a cohesive range."
"The first range we did was really successful so we were a little nervous about embarking on a second," says Lucy.
"We're so excited though about how different this new Siesta collection looks while still staying true to our Hunting for George style."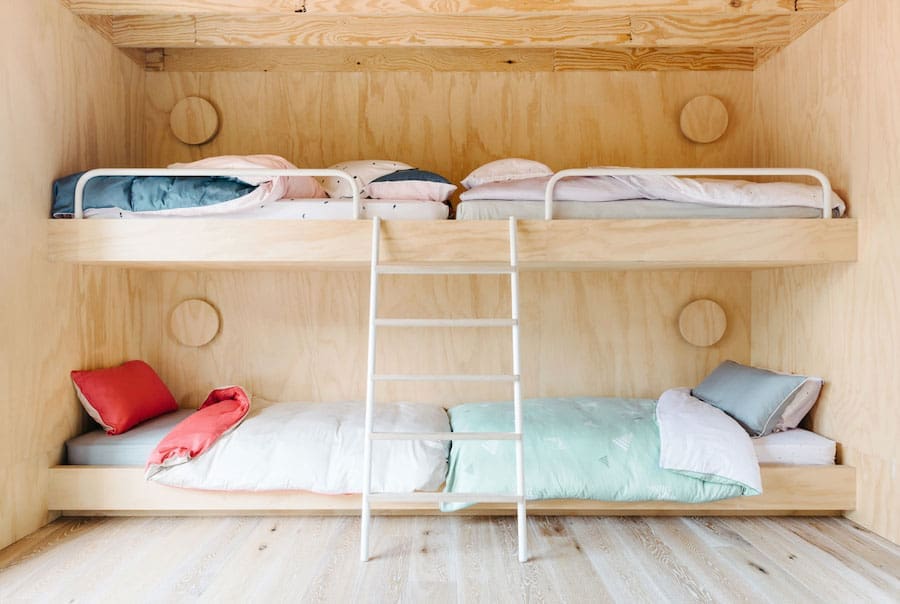 What is your favourite style in the new collection?
"It's so hard to answer this question! It's like choosing your favourite child," laughs Lucy.
"If we had to choose though, I think San Diego would be our favourite.
"We love the subtlety of the graphic pattern and are in love with the colour combination of soft green, grey and white."
It's great that you cater to kids and adults, what sizes are the bedding available in?
"Absolutely everything! Single, King Single, Double, Queen, King and Super King.
"We're excited about releasing the new sizes, especially the singles, and seeing our designs being loved by both children and parents alike."
Any plans to branch out into baby bedding?
"We keep getting asked this question!" says Lucy.
"Perhaps we should start taking the hint and introduce cot sizes in our next collection. Hmmmm… stay tuned!"
If you'd like to get your hands on this latest collection, you can shop now on the Hunting for George website.